The Skincare Products I'd Buy With My Own Money
Working as a beauty editor and writer for the last six and a half years, I've tried close to a gazillion beauty products in an effort to kill my acne, hydrate my dry skin, banish eczema around my face, and make my melasma disappear during the different seasons. 
Who knows how many chemicals have made contact with my face over the years, but if there's one thing I know for sure, it's that the below four products work and continue to outshine the others on my vanity shelf. Despite all the brilliant newness that gets sent to my mailbox daily, these picks below are worship-worthy products that I would spend my own, hard-earned freelance funds on if I were to no longer get products sent to me for free to test out and write about.
It's hard to find products that work and can be used to maintain a hydrated and healthy complexion. I've had to give myself grace as I explore other products, but it is a matter of fact, that these are three that I continue to turn to.
Skincare Products I'd Buy With My Own Money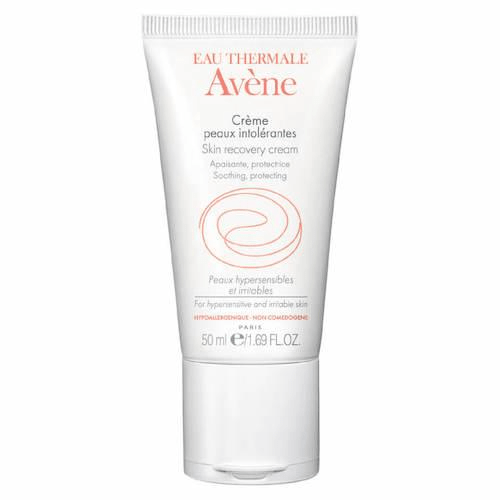 Avène Tolerance Control Soothing Skin Recovery Cream
This cream came to me when I needed it most—it was senior year of college, I was just coming off from heavy antibiotics for my acne, and I believe the strong medication made me breakout very heavily with eczema all over my face. Not only was I incredibly hungover on my graduation day, but my skin was absolutely caked in makeup trying to cover up the redness and itchiness that my eczema left behind.
This was all pre-beauty editor days, when I spent hours watching Youtube makeup tutorial videos and sifting through Reddit for advice. Many Reddit users suggested trying this cream to calm inflammation due to eczema, and they were right—it was my saving grace.
As much as I love being in the beauty space today, wow, there was something special about watching long form videos. Do you remember the days where it felt like we were actually sitting at the vanity of Juicystar07? It's fun to think about how the majority of the products we were using back then likely were only harming our skin. Being in this space for some time now, it's been really unique to see how products have evolved.
I know I am reaching for some very drastically different types of products then I used to. Infact, it's likely I didn't even have a grasp on what my skin type was back then and I'd only use the products that were on trend or had cute branding. Oh, to be getting ready for a middle school dance again with my Bath and Body works glitter roll ons!
Since these times, I've been recommending everyone this cream if you have super sensitive skin (or a similar skin type) like myself. It's super thick and moisturizing, so if you prefer a lighter consistency, I don't recommend it (but doesn't feel as heavy as a facial oil). Ideal for cold winter months, this life-saver has been a godsend for my younger brother as well, who also suffers from eczema.
This product is also pretty significant because it uses minimal ingredients but is highly effective. I've put this product onto other female friends in my life that started to experience hormonal adult acne after they hit 30 years old. There were multiple people who had never struggled with acne before but all of a sudden it was beginning to pop up. I knew this product worked for me when I was struggling with the same. And today, they swear by this product. Sometimes you might be urged to try all the treatments and tricks in the book. But what it comes down to is staying hydrated and not underestimating the power of a good moisturizer.
Available on Amazon ($36) | Also available on Ulta
Other Avène products I can't live without: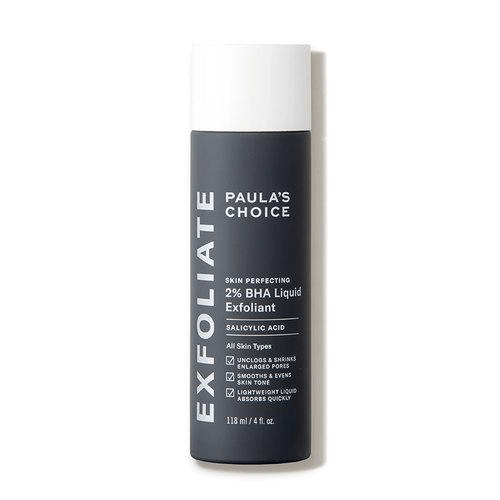 Paula's Choice Skin Perfecting 2% BHA Liquid Salicylic Acid Exfoliant
I've personally met Paula Begoun a few times, and let me tell you, this lady knows her shit. She's authored 18 books about the beauty industry, founded Beautypedia.com, and lets everyone know how much she hates sheet masks (I actually do, too)! Paula is the real deal.  She's a no-nonsense kinda gal, and her anti-aging skincare products fall under the same philosophy, too. Though Paula Begoun is now a staple in the beauty industry, she started out as a makeup artist and esthetician. While it's grown to be a powerhouse, Paula's Choice started off with the feel of a small business. There is no BS in her products and all ingredients are scientifically backed. It's not uncommon for a business to be sold to a larger organization and for the products to slip. But, for Paula's Choice, all of her products remain high quality. 
Her Skin Perfecting 2% BHA Liquid has a huge, huge cult-following, and once you try it for yourself, I think you'll understand why. It exfoliates dead skin cells while clearing pores for a more even tone, plus it visibly reduces fine lines & wrinkles. The active ingredient in this pick is 2% salicylic acid. I've gone through a couple of bottles of this liquid gold, and maybe I'm going crazy and just seeing things, but every time I run out or I stop using it, my skin completely freaks out and starts to break out again. 
With an exfoliant like this, it's a product you only need to use 3-4 times a week. It's recommended to start slow and apply every other day.  This exfoliant will also help to diminish the appearance of fine lines and wrinkles, which is always a win for my aging skin (I started using an eye cream at 30!). One of my favorite ingredients in this product is the integration of green tea leaf extract. Green tea really helps calm redness and soothes sensitivity.
This exfoliant is not a fash wash, which is great especially as many of us have skin that can be sensitive. It's recommended that you gently apply over your face and neck after cleansing. To apply you are to use your hands and or a cotton pad. And the key part here is to NOT rinse.
I usually apply it to a cotton pad and use it about once a day on clean skin, let it dry, then apply her Skin Recovery Replenishing Moisturizer ($33) on top. I've gone through multiple tubes of this moisturizer and it is another Paula's Choice product I fully stand behind (note: it's not ideal if you have oily skin). I'll also add that all of Paula's products are 100% fragrance-free, which is incredibly important if you have super sensitive skin. When you use this moisturizer, your skin feels safe and calm. It's not an overwhelming product and it's really great for those that are prone to rosacea and eczema. This is also a really great product for those with acne-prone skin. 
Available on Amazon ($34) | Also available on Sephora
Other Paula's Choice products I can't live without: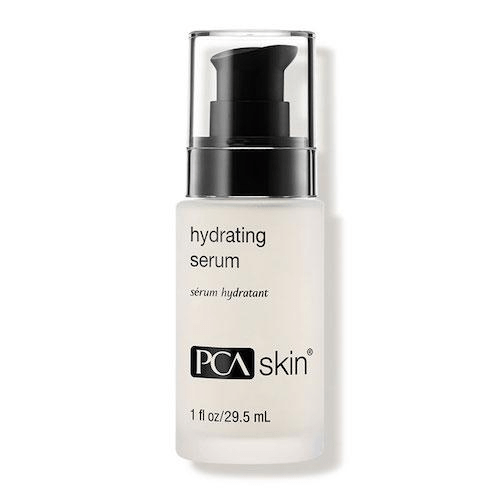 PCA Skin Hydrating Serum
There are so many PCA products I adore, but this serum is a staple in my skincare routine. It feels beautiful, soaks in seamlessly, and hydrates the hell out of my dry dermis. I like to apply this one in the morning and at night if my skin is extra dry, just after cleansing and toning. It is a product that feels like a treat and is luxurious to put on. The brand also has another popular serum, called the Hyaluronic Acid Boosting Serum, but I find that one to be a bit too slimy for my liking—the Hydrating Serum is a perfect consistency and never fails me! Yes, texture matters. And yes, I know the price point on this one is high, but I think it's worth it. When using this product, I can assure you that your face feels soft, plump and hydrated.
One of the benefits of using this serum is that I notice a huge difference in how my foundation looks every time I apply this. It allows for makeup application to feel seamless. It always manages to make my loose mineral foundation look a bit more glowy, which I love. The serum is a good base for putting on other products without losing touch of the dewy look I'm often seeking. There is no question that with time this product will have your skin tone at the next level.
Not only is this product really helpful for hydration, it is also a really instrumental product for inflammation. It is generally very gentle yet effective. No greasiness or icky perfume scents either, so it's a win-win!
Available on Amazon ($102) | Also available on Nordstrom
Other PCA Skin products I can't live without: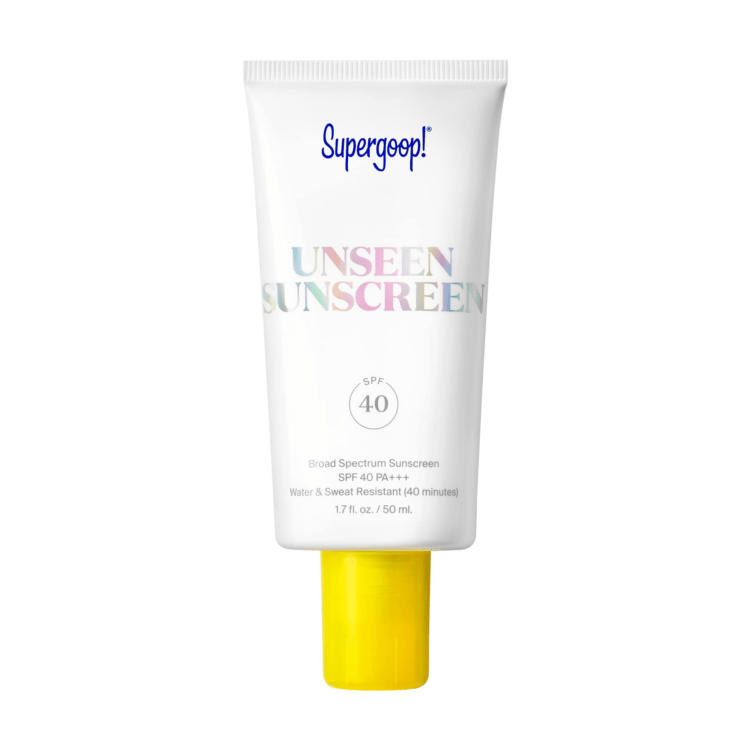 Supergoop! Unseen Sunscreen SPF 40
No skincare routine is complete without sunscreen as the last step—seriously. It's extremely important to shield your skin—on your face, neck, and chest, especially—from the sun's harmful UV rays. I've tested countless amounts of sunscreens and have to say that the best of its kind is this Supergoop! Unseen Sunscreen SPF 40. Yes, the name is cute and it rhymes, but more importantly, this product lives up to its name: it truly is unseen, meaning that it doesn't leave a white caste like other pasty mineral sunscreens. Because of that, I could recommend it to friends who are more melanated.
I'm not alone in my devotion to this sunscreen. In fact, more than 12,000 people have rated Unseen 4.6 out of five stars. One particularly positive review: "Absolutely the best sunblock I have ever used. It's not greasy at all; it glides on like a silicone primer. In fact, I use it as my primer before I put on my liquid foundation. The best part is it does not pill at all as I add my liquid foundation and my cream blush."