The Skincare Products I'd Buy With My Own Money
The title of my first blog post for The Daley Dose sounds braggadocious (I know!), but hear me out. Working as a beauty editor and writer for the last three and a half years, I've tried close to a gazillion beauty products in an effort to kill my acne, hydrate my dry skin, banish eczema around my face, and make my melasma disappear during the summer months.

Who knows how many chemicals have made contact with my face over the years, but if there's one thing I know for sure, it's that the below four products work and continue to outshine the others on my vanity shelf. Despite all the brilliant newness that gets sent to my mailbox daily, these picks below are worship-worthy products that I would spend my own, hard-earned freelance funds on if I were to no longer get products sent to me for free to test out and write about.
Skincare Products I'd Buy With My Own Money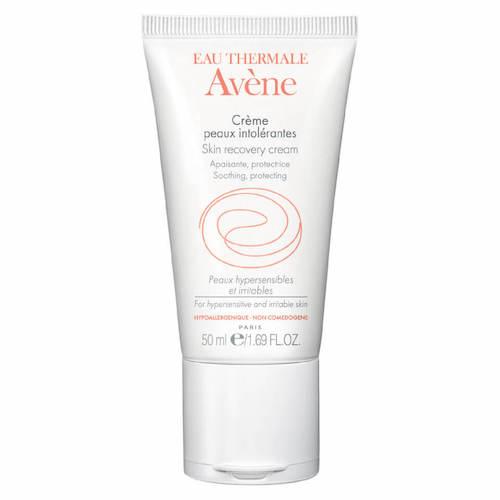 This cream came to me when I needed it most—it was senior year of college, I was just coming off from heavy antibiotics for my acne, and I believe the strong medication made me breakout very heavily with eczema all over my face. Not only was I incredibly hungover on my graduation day, but my skin was absolutely caked in makeup trying to cover up the redness and itchiness that my eczema left behind.

This was all pre-beauty editor days, when I spent hours watching Youtube makeup tutorial videos and sifting through Reddit for advice. Many Reddit users suggested trying this cream to calm inflammation due to eczema, and they were right—it was my saving grace.

Since then, I've been recommending everyone this cream if you have super sensitive skin (or a similar skin type) like myself. It's super thick and moisturizing, so if you prefer a lighter consistency, I don't recommend it (but doesn't feel as heavy as a facial oil). Ideal for cold winter months, this life-saver has been a godsend for my younger brother as well, who also suffers from eczema.

Other Avène products I can't live without: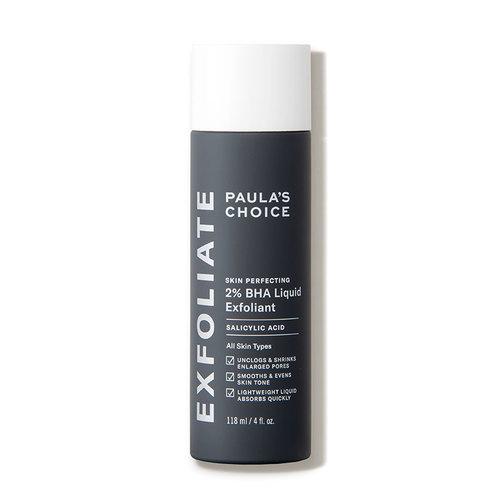 I've personally met Paula Begoun a few times, and let me tell you, this lady knows her shit. She's authored 18 books about the beauty industry, founded Beautypedia.com, and lets everyone know how much she hates sheet masks (I actually do, too)! She's a no-nonsense kinda gal, and her anti-aging skincare products fall under the same philosophy, too.

Her Skin Perfecting 2% BHA Liquid has a huge, huge cult-following, and once you try it for yourself, I think you'll understand why. The active ingredient in this pick is 2% salicylic acid. I've gone through a couple of bottles of this liquid gold, and maybe I'm going crazy and just seeing things, but every time I run out or I stop using it, my skin completely freaks out and starts to break out again. It's also supposed to help diminish the appearance of fine lines and wrinkles, which is always a win for my aging skin (I just started using an eye cream at 30!).
I usually apply it to a cotton pad and use it about once a day on clean skin, let it dry, then apply her Skin Recovery Replenishing Moisturizer ($29) on top. I've gone through multiple tubes of this moisturizer and is another Paula's Choice product I fully stand behind (note: it's not ideal if you have oily skin). I'll also add that all of Paula's products are 100% fragrance-free, which is incredibly important if you have super sensitive skin.

Other Paula's Choice products I can't live without: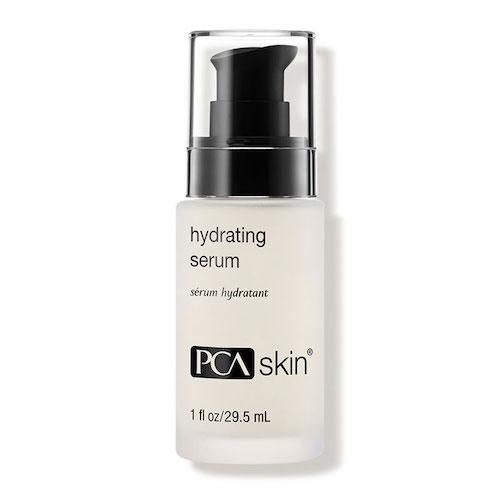 There are so many PCA products I adore, but this serum is a staple in my skincare routine. It feels beautiful, soaks in seamlessly, and hydrates the hell out of my dry dermis. I like to apply this one in the morning and at night if my skin is extra dry, just after cleansing and toning. The brand also has another popular serum, called the Hyaluronic Acid Boosting Serum, but I find that one to be a bit too slimy for my liking—the Hydrating Serum is a perfect consistency and never fails me! And yes, I know the price point on this one is high, but I think it's worth it.
One of the benefits of using this serum is that I notice a huge difference in how my foundation looks every time I apply this. It always manages to make my loose mineral foundation look a bit more glowy, which I love.

Other PCA Skin products I can't live without: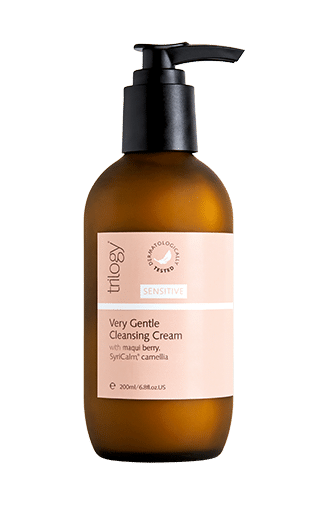 I am so over that dry, itchy feeling after washing your face with a harsh cleanser, aren't you? If that was a yes, then you're gonna want to consider trying this baby. It features rosehip oil, almond oil, and jojoba oil. I've found that the more I try to strip my skin of moisture, the more acne I get. By washing my face with a hydrating formula, I help my skin maintain its natural oils while also cleaning it simultaneously, and I don't feel the need to slather on a moisturizer immediately after. I love using this in the morning when I wake up—I just massage it into my skin, run a clean washcloth under hot water, and wipe off the cleanser using the washcloth.
While you can use this cleanser to wash off makeup at night, I probably wouldn't recommend it. I like to double-cleanse using the Avène Cleansing Oil (listed above) to wash off my makeup, and then follow that with the Trilogy Cleansing Cream and a hot washcloth. Also, if you're into facial oils, this brand has a lovely one!