By Natalie Arroyo Camacho, Contributing Writer

One of the best decisions I've ever made in my life was going full-time freelance. As a freelancer, I don't have one boss—rather, I have several clients. I get to set my own hours, choose whether or not I want to take on an assignment, and work from anywhere I want. I'm a freelance copywriter and journalist who's learned that understanding your skills, experience, and job expectations is critical to excelling in the freelance world.
And that's precisely why I'm talking about what a freelance copywriter is and how to become one.
What Is a Freelance Copywriter?
Simply put, a freelance copywriter is someone who writes copy for work assigned by a person, brand, or company—like on a contract basis. Notice how I didn't say "they work for" the company? That's because, as freelancers, we don't. Instead of clocking in 9 a.m.-5 p.m., Monday-Friday, freelance copywriters work on our own time. And, as opposed to just doing what our boss tells us to do, we take on assignments using our own discretion.
As I mentioned earlier, freelance copywriters don't have set hours. We choose when we want to work. Did you get a project on a Monday that's due in two weeks? You can work on it Friday at 3 p.m. if you want. Or you can work all day when it's assigned so you can enjoy the next two weeks without worrying about that deadline. I also love that I get to decide what I get paid, instead of agreeing to a borderline mediocre salary (sorry, not sorry).
I am a full believer of pay transparency, so here goes: for most articles, requiring some reporting and chatting to experts, I charge $300. For more extensive essays, including personal narratives, that rate goes up $400. If I'm doing a particularly meaty piece, I'm charging upwards of $500.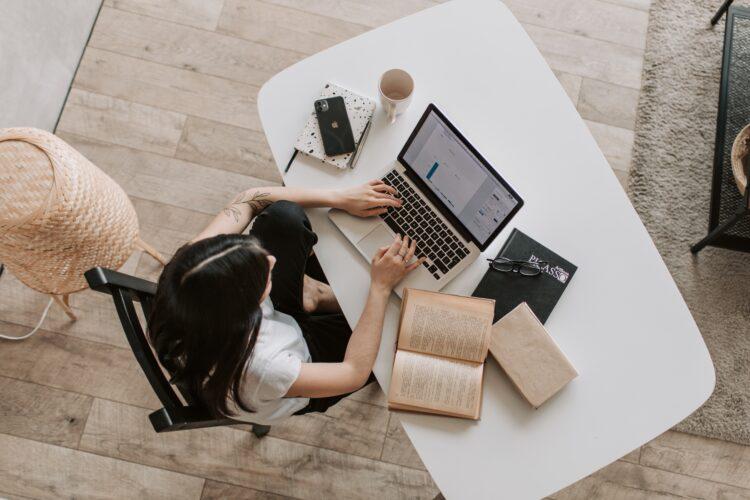 In order to have a successful copywriting career, especially one that's on freelance terms, you need skills beyond writing. Of course, writing is critical, but you should also know how to manage your time, where to find appropriate clients, why you're the best choice for said client, when you work at your optimal levels, and how to properly invoice your clients.
What Does a Freelance Copywriter Do?
In the digital age, there are so many ways to write up content—which is good, because that means freelance copywriters can take their pick of gigs. Those types of copywriting are, but are certainly not limited to:
Articles on websites
Blog posts
Brainstorming ideas for digital and social media content
Case studies
Conducting market research
Content marketing
Creating SEO-friendly content
Digital marketing
Email marketing
Social media posts
White papers (to inform readers, not to sell to them)
How To Become a Freelance Copywriter
There is no one right way to do anything in life. You can bowl like a pro or use both hands—either way, if you throw it fast and accurately enough, you're likely to get a strike. I say that because the steps I'm outlining below are what worked for me.
Because we're all so different, I realize this may not be the best path for everyone. I fully stand by my freelance writing tips and would follow this advice if I had to start my copywriting career all over again. That said, if you sense that a step isn't for you, feel free to skip it. No shame!
Identify freelance copywriters you can informally interview.
This will always be the first tip I give to aspiring freelance copywriters. In my opinion (and experience), it's important to know what you'd be getting into before actually taking the plunge. Freelance copywriters will tell you that it's great to live life on your own schedule and work from wherever you want. We will also tell you, however, that it's down-right anxiety-inducing to not know where your next paycheck is coming from, how much it'll be, or when it'll hit your bank account.
Once we're done talking about the scary parts, though, we'll likely go on and on about the different things we've learned as freelance copywriters. For me, that's the importance of time management and how to diversify your clients. It's also key, though, to understand that the day-to-day is much less glamorous than you might think.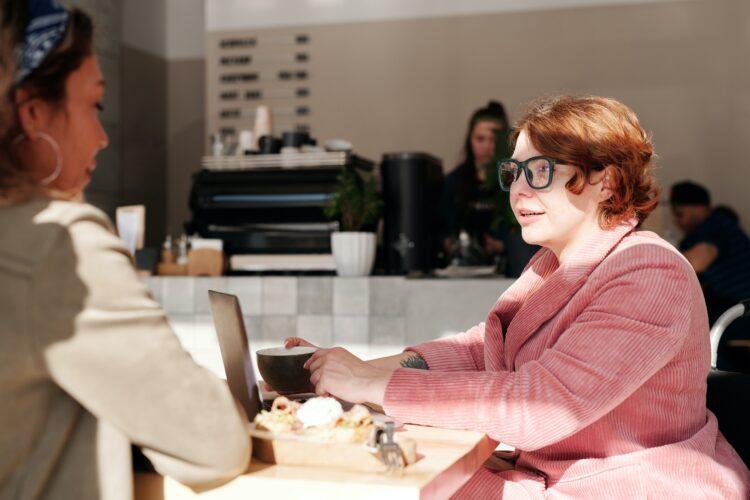 For example, you may be under the impression that freelancers spend most of their days at the pool or beach. I spend the earlier part of my week in my apartment, working close to 12-hour days. That said, the latter half of the week, you can definitely catch me at the pool or beach. It's called ~balance~.
One note here: freelancers are busy people. Please don't be discouraged if we don't get back to you or if we say that we just can't make the time. Keep reaching out to different folks and someone is bound to help you out.
Determine which writing niche you'll fill.
You can't start finding clients if you don't know which services you'll offer—that's where finding your niche becomes crucial. I always knew I wanted to be a wellness writer because that was something that I was passionate about and already practicing. For that reason, the writing itself came easy to me. The ideas for my pitches, too. The two earliest headlines I pitched: How My Relationships with Plants Inform My Relationships With People (Well+Good) and Señoras, Stop Asking When I'm Having Kids—I'm Not (Refinery29).
I've never regretted my decision to focus on a wellness beat—and, honestly, I don't think I ever will. However, that doesn't mean you have to choose the same topics to cover. (Though I would encourage it because it's fun.) If you want to be in the editorial world, you could cover commerce, news, celebrities, or international affairs. You could also decide, though, that your vibe is helping small businesses and go for those types of copywriting jobs.
Start with some part-time copywriting before moving into full-time.
This is one of those steps that might not be for everyone. If you're the hustle-'til-I-die type, then you may be extremely successful as a full-time copywriter right off the bat. If, however, you tend to proceed with caution (as I do), you might want to consider part-time copywriting first. I much prefer this approach because it allows me to still freelance and build my portfolio. It also, however, means that I have a full-time job that provides full-time pay.
That's what I did for the first couple of years that I freelanced. I worked a full-time copywriting job at the local university and I did some freelance work (maybe one or two articles a month) on the side. This was awesome because I was able to familiarize myself with the freelance reporting process—cursory research, interviews, writing, and self-editing—without having to compromise my livelihood. I will say, though, that this led to tons of weeks where I worked around the clock. In the end, I'd say it was worth it.
How To Get Freelance Copywriting Jobs
Even though writers now have to share the world with AI-generated copy, I have to admit I'm not even remotely scared. Humans can always tell when things are just a bit off, making them question whether or not it's real. AI-generated copy is that: it's off. That's all to say that copywriting jobs will be around for a while and if you want to learn copywriting, that's still a worthwhile investment. Now let's get down to the nitty gritty.
Round up your very best writing samples.
I strongly suggest making a website to showcase all the writing you've ever done. My writing website is on WordPress, which is easy to edit and update with my new bylines. The site contains four pages: home, about, writing, and contact, which makes it easier for potential clients to get to know me and become acquainted with my voice and work.
If, however, you don't feel you need a website or can't create one, I would definitely at least have a Google Doc or a Google folder where you compiled links to any and all projects you've done. In that folder, you should only keep work that showcases your copywriting skills by displaying your writing samples.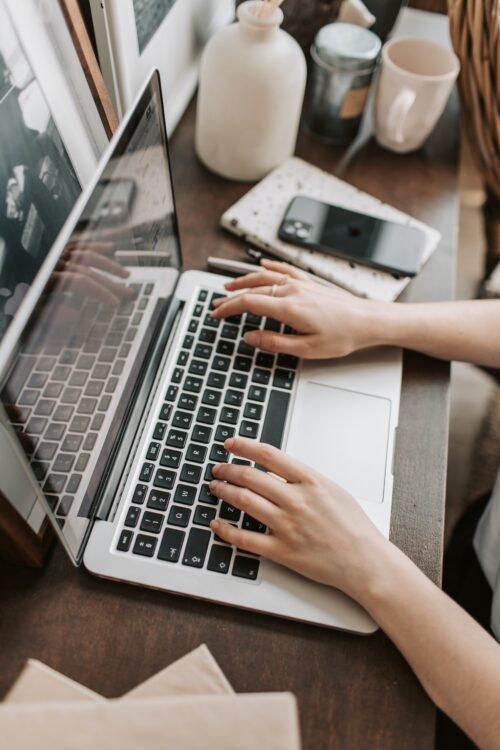 Look at a jobs ad with "copywriter" in the title.
Oddly enough, I'm not a huge fan of LinkedIn—but I have to admit that it's a great place to look for copywriter positions. Some, of course, will be in the corporate space and not freelance gigs. However, there are still some freelance opportunities on the professional networking platform. If you see that keyword, apply for that job. Even if you don't get it, you're becoming more familiar with what's necessary and expected of a copywriter.
Reach out to people and offer your services.
This sounded so scary to me the first time I ever heard it. Now that I'm well into my copywriting career, though, it's laughable to think how fearful I was. Of course that's how I'm supposed to put my name out there—by reaching out to folks who could use my services. Similar to how some freelancers may say they don't have time to chat, some business owners may say that they don't need your services. However, maybe their friend does and they'll give them your info.
Now that we've gone through all the things, I hope you feel more empowered to start your copywriting career. Follow this guide step by step, at least the ones that feel good to you, and you'll start to see the fruits of your labor. Happy writing!
Natalie Arroyo Camacho is a first-gen Mexican American writer from the San Fernando Valley. She's written for Byrdie, Refinery29, Teen Vogue, and Well+Good. She's also the founding editor of Viva the Valley.