Do Hydrocolloid Patches Work For Acne
I feel like my life changed when I discovered hydrocolloid patches (aka zit stickers) for acne a few years ago. It's amazing how much these patches speed up the recovery of deep-in-the-surface pimples, as well as active whiteheads. 
I've struggled with acne for a very long time. I've recently gone on a low dose of spironolactone to help control my hormonal acne, per my board-certified dermatologist's suggestion. Thankfully, the medication has been working absolute wonders on my skin and I'm really happy with the results and how fast my skin cleared up. 
However, before I was on spironolactone, I was dealing with a ton of cysts and whiteheads. If you're wondering "do hydrocolloid patches work for acne," I can tell you with 100% certainty that pimple patches, as they're also known, do. Mainly because I've tried so many and have successfully extracted pimples without damaging my skin in the process. 
Hydrocolloid patches can be used on all skin types, but they are specifically beneficial for acneic skin.
Some patches work better than others for cystic acne, and I've noticed that they don't irritate my sensitive skin. Plus, they're also good for wound healing and preventing scarring.
I like to wear my patches either at night before I go to bed, or during the day when I'm working from home. Sometimes, if my pimple is currently a whitehead, I will get a sterilized pimple popper tool with a sharp end (or a sterilized safety pin), and gently pop my pimple with the tool. Then I will apply a hydrocolloid pimple patch on top of the pimple to speed up the process of extracting the gunk from the pimple. It works wonders for me every time.
Interestingly, some folks don't mind wearing their pimple patches outside in public—I'm not sure that I'm one of those people. I once wore one to my local coffee shop down the street, and I got weird looks from the barista. Suffice to say, I'm a little scarred by that experience (no pun intended).
After trying so many different patches, I've decided to dedicate a post on whether or not hydrocolloid patches are effective against acne, as well as tips on how to use them.


Do Hydrocolloid Patches Work For Acne?
The short answer is yes, they definitely do. Additionally, I wish they had come stateside sooner. Japan was one of the first countries to start using hydrocolloid patches for acne, and they were finally brought over to the US about 8-10 years ago.
Hydrocolloid patches work by creating a moist environment on the skin, drawing out the pus and fluid inside the pimple and suspending that fluid onto the patch. These patches are able to absorb excess liquid while protecting your skin at the same time.
I find that, when I use a pimple patch, it draws out the fluid and makes my pimple "flat" on the surface of the skin. It makes it much easier for me to cover up a pimple when it's flat and not raised. Also, I suffer from pretty dry skin. When I use these patches, I notice that they don't actually dry out the pimple like other spot treatments with harsh active ingredients might, which I appreciate.
Below, you can find the best hydrocolloid acne patches on the market. Believe me when I say, I've had to do plenty of testing (unfortunately) of various hydrocolloid acne patches (and hydrocolloid bandages and hydrocolloid dressings) on the market.

How Does Hydrocolloid Work?

Unlike benzoyl peroxide, which works by drying the zit out, hydrocolloid works by pulling stuff out. If you tend to notice clogged pores on your face, these patches can be super beneficial in unclogging them. Since you place the sticky side directly on the blemish, it helps to attract the gunk that led to it in the first place. The nice thing about using hydrocolloid patches is that it just sits on the outer layer of the skin, so — also unlike benzoyl peroxide and some face washes — there isn't much of a chance for irritation.
Best Hydrocolloid Acne Patches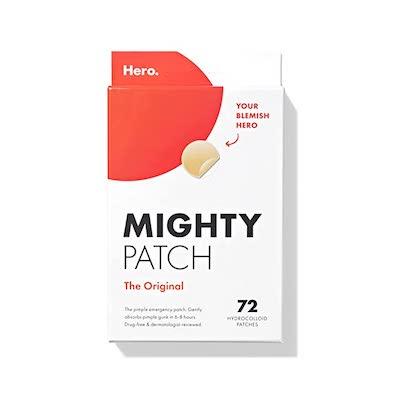 Hero Cosmetics Mighty Patch Original


These are one of the best-selling acne patches on Amazon, and for good reason—they really work. I like that they are thick and never fall off. They are my favorite of all the acne patches out there because they do a great job at getting your pimple to a head and I feel like they work pretty fast.
Available on Amazon ($22) | Also available on Target and Ulta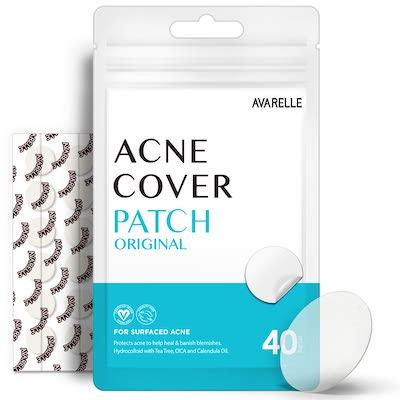 Avarelle Cover Patch Original


These are another great option on Amazon that I used consistently, before I discovered the Hero Cosmetics patches. They are less expensive but still just as effective. Plus, I love that they come in so many different shapes and sizes for any and all acne needs. They also have acne patches with salicylic acid and tea tree oil in them, which might help speed up recovery time.
Available on Amazon ($13) | Also available on Target and Avarelle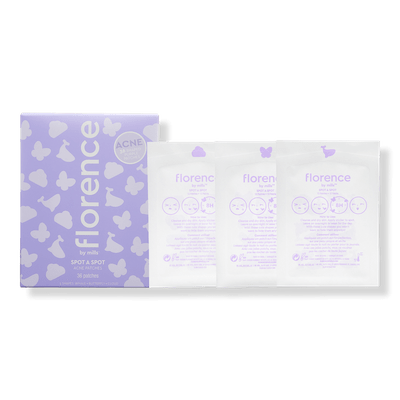 Florence by Mills Spot & Spot Acne Patches


I like how thick and hefty these patches are, but I don't love the shapes. They're not very practical (especially the whale patch), and can get tricky when trying to cover a large pimple. That being said, they are cute and they work pretty well.
Available on Ulta ($15) | Also available on Amazon and Florence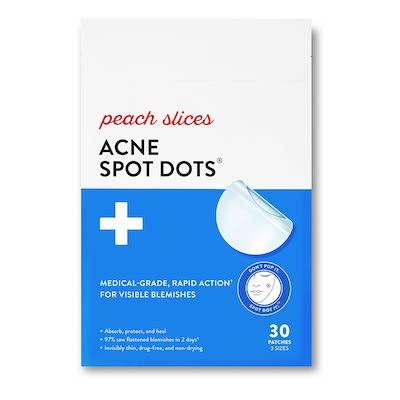 Peach Slices Acne Spot Dots


These are another big hit on Amazon. They come in three different round sizes and are clear, making it easy to walk outside without being too obvious.
Available on Amazon ($9) | Also available on Ulta and Peach & Lily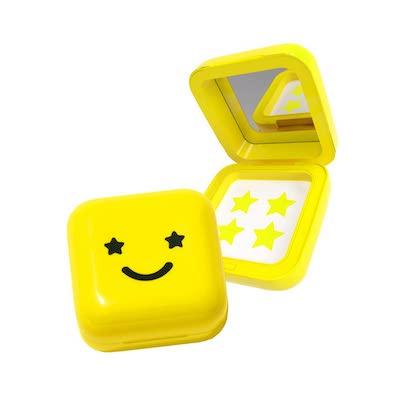 Starface Hydro-Stars Pimple Patches


I have these in my apartment and I'll admit that I reach for my Hero Cosmetics patches before applying these. They look cool on your skin, but they are the least sticky hydrocolloid patches I've tested, and I've noticed that they have fallen off multiple times.
Available on Amazon ($15) | Also available on Target and Starface World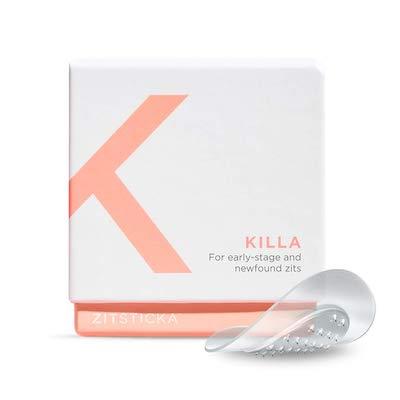 ZitSticka Killa Kit


These are another brand of pimple patches that have the self-dissolving micro darts. These are specifically geared for pimples that are more so underneath the surface of the skin, rather than superficial pimples that have already reached the surface and are waiting to be popped.
Available on Amazon ($29) | Also available on Target and Ulta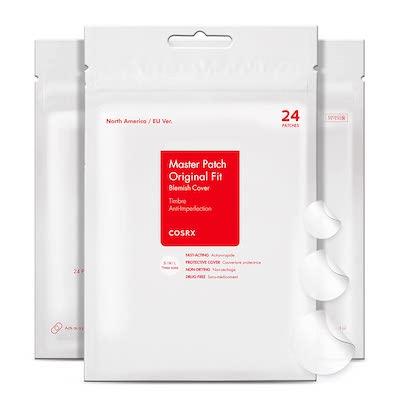 Cosrx Acne Pimple Patch


You could say that these are the OGs of pimple patches. They are simple, straightforward, come in multiple sizes, and are very sheer.
Available on Amazon ($35) | Also available on Target and Ulta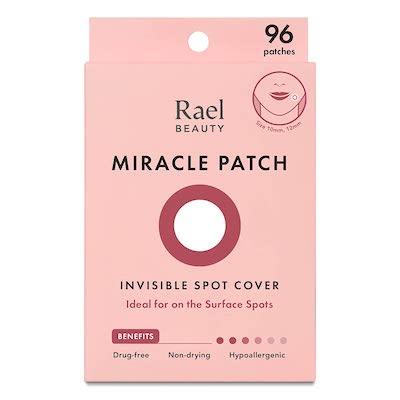 Rael Miracle Invisible Spot Cover


These hydrocolloid patches are geared for whiteheads that need to be extracted. I love that they are sheer and 96 patches come in just one pack—a steal!
Available on Amazon ($17) | Also available on Target and Nordstrom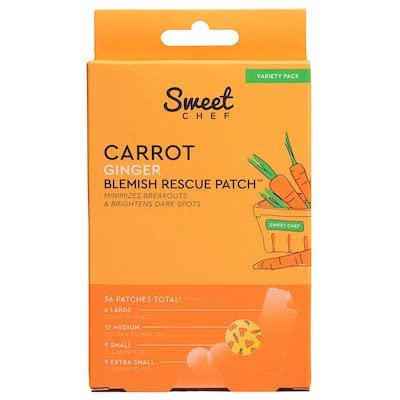 Sweet Chef Carrot Ginger Rescue Blemish Patches


I really don't love the pattern on these patches—I don't think they are that cute. I also don't like that I can't see how much gunk was taken out of my pimple with these patches because they aren't clear. That being said, they do definitely work, and I like that they are on the thicker side.
Available on Amazon ($17)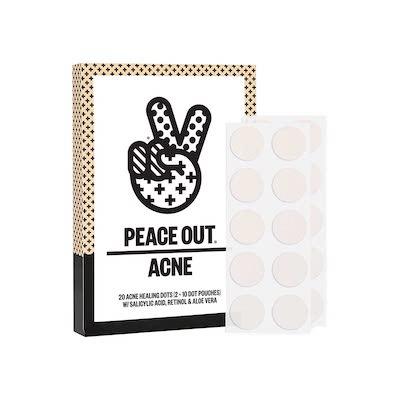 Peace Out Skincare Pimple Patch


These are cool because they contain a bunch of active ingredients that work to treat acne—think aloe vera leaf extract, salicylic acid, vitamin A, and hydrocolloid polymer technology.
Available on Amazon ($19) | Also available on Sephora and Ulta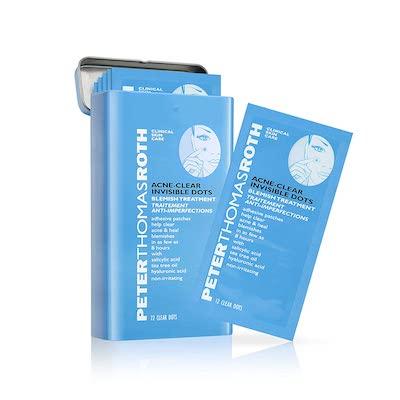 Peter Thomas Roth Acne-Clear Invisible Dots


I met Peter at a beauty editor event once, and you could tell that he was very passionate about skincare. These patches work well, but I don't see the point of packaging them all separately. I guess they would be good for travel, when you don't want to take a whole sheet of patches with you. But it still seems a bit wasteful to me, honestly.
Available on Amazon ($32) | Also available on Sephora, Ulta, and Target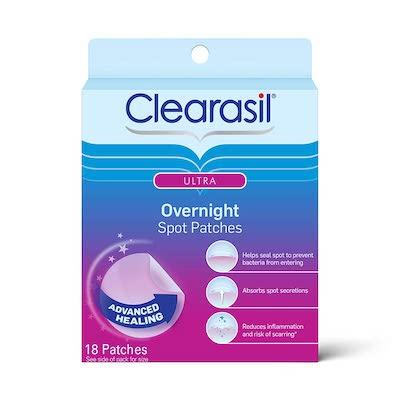 Clearasil Stubborn Acne Control 5-in-1 Pimple Patch


The OG of acne solutions, Clearasil has created their own line of acne patches. I like that these are easily available at drugstores and online.
Available on Amazon ($24)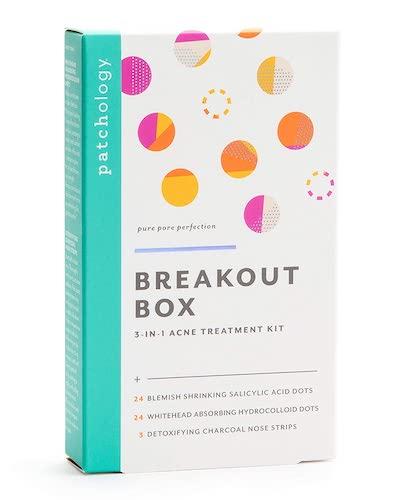 Patchology Breakout Box 3-in-1 Pimple & Acne Spots Treatment Patch Kit


This box from Patchology contains three nose strips, 24 salicylic acid dots, and 24 hydrocolloid dots. I love that it has variety for all of your acne needs.
Available on Amazon ($18) | Also available on Ulta and Nordstrom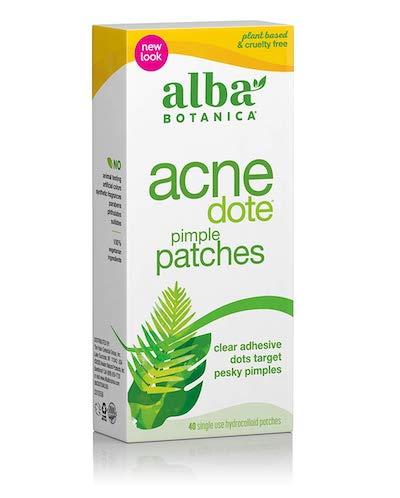 Alba Botanica Acnedote Pimple Patches


I like that this is a 100% vegetarian formula made without potentially harmful ingredients including parabens, phthalates, or synthetic fragrances. The brand is also cruelty-free and recognized by the Leaping Bunny Program, too.
Available on Amazon ($8)

*This post contains affiliate links, so I may earn a small commission when you make a purchase through the links on my site at no additional cost to you. Thank you so much for supporting my small business by shopping through my affiliate links—I am so appreciative!