Beauty tools are one of my favorite things to write about because I think they can be so transformative. Yes, many high-end tools can get pretty expensive, but there are also a ton of cheaper options on the market that work just as well. Below, I've independently selected the best beauty tools I've tried over the last few years, and which I think are worth the hefty price tag.

20 Must Have Beauty Tools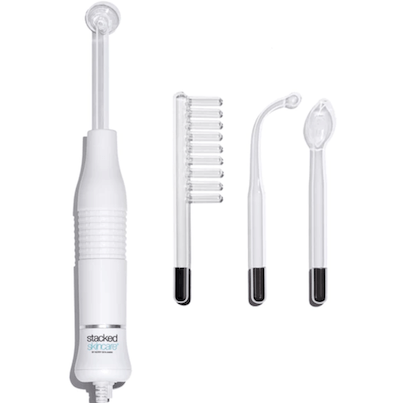 StackedSkincare High-Frequency Wand
You know those fancy gadgets they use during a fancy facial? This is one of those facial tools that estheticians love and perhaps you've never seen before. This high-frequency wand uses electrical currents to generate oxygen when applied to your skin. Said oxygen works its way into the skin to kill acne-causing bacteria. You can adjust the amount of electricity applied to your pimple. Plus, I love how much this device minimizes the appearance of acne.
Available on Amazon, $130 | Also available on StackedSkincare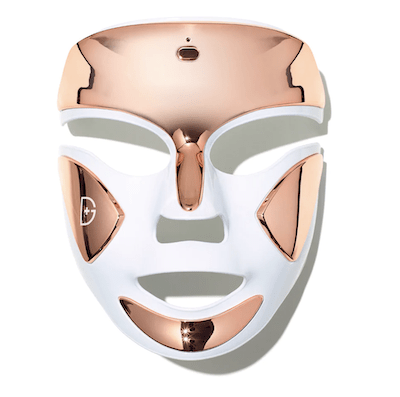 Dr. Dennis Gross DRx SpectraLite Dpl FaceWare Pro
This face mask is expensive, but is a tool I use multiple times a week in my beauty routine—I think it is totally worth the splurge. It offers red light, blue light, and a combo of both LED lights to treat signs of aging and acne. Although the red light therapy setting is geared more towards treating fine lines and wrinkles, I've found the red setting to really minimize any redness caused by my acne. I think at-home LED masks are definitely worth the money, and you can find them at all price points, too.
Available on Amazon, $435 | Also available on Sephora and Dr. Dennis Gross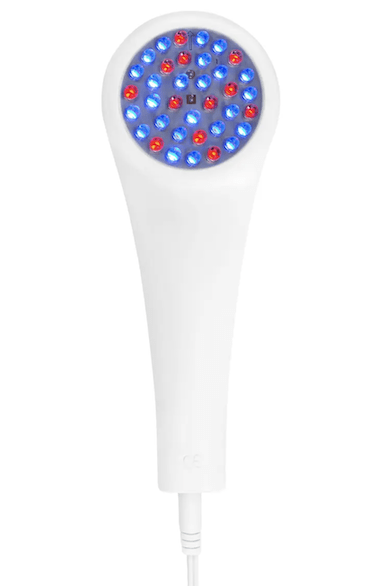 LightStim for Acne
If you don't want to spend $400+ on a LED light mask, opt for this less expensive option from LightStim. It offers both red and blue light simultaneously to help minimize the appearance of red acne, while also banishing acne-causing bacteria on the skin. Plus, it helps build collagen production with every use, too.
Available on Amazon, $169 | Also available on Sephora and Lightstim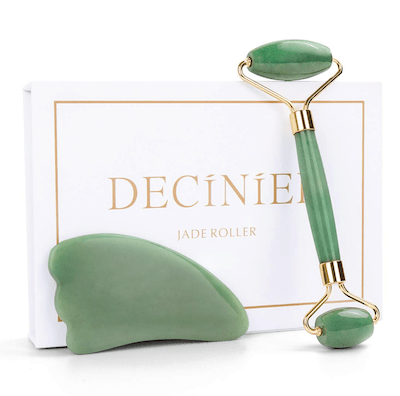 Deciniee Jade Roller
Jade rollers are all the rage these days, and for good reason—they help depuff the face. This one is made from 100% original jade stone and is double-ended for use on the face and the undereye area, too.
Available on Amazon, $10 | Also available on Walmart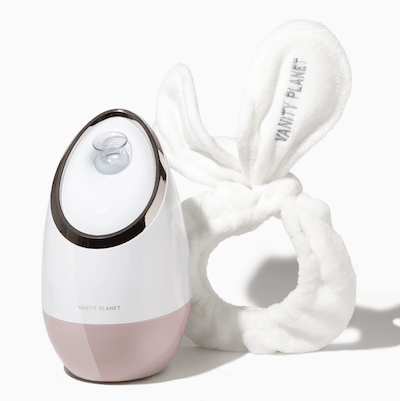 Vanity Planet Aira Nano Ionic Facial Steamer
Facial steamers are a great way to open pores to get gunk out and allow for deeper penetration of skin care products. That being said, you really need to be careful about overusing a facial steamer. It could potentially cause a lot of irritation if used too often. I don't recommend using this more than once per week.
Available on Amazon, $57 | Also available on Vanity Planet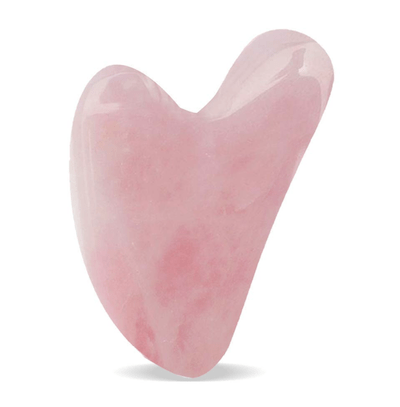 DEAYOKA Rose Quartz Gua Sha Tool
Gua sha is a fantastic tool to help improve circulation, move lymphatic drainage, and reduce puffiness too. When using a gua sha tool, make sure you apply an oil or slippery lotion to allow the gua sha to glide more smoothly.
Available on Amazon, $10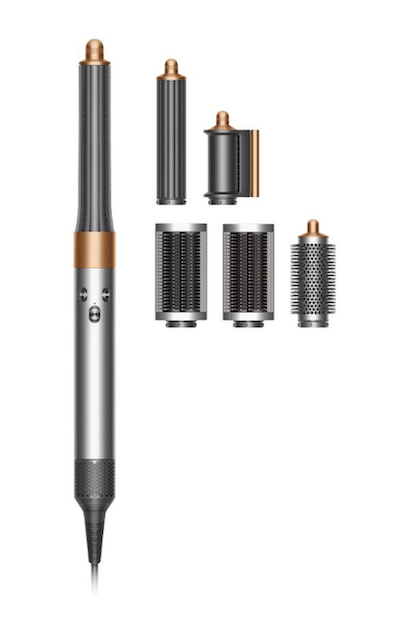 Dyson Airwrap Styler
I've written about the Airwrap Styler and Supersonic Blow Dryer before, and I still think the Airwrap is worth the money if you use it frequently. It's amazing how much one tool can offer so many different looks.
Available on Dyson, $600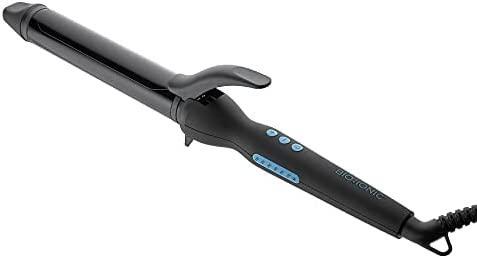 BIO IONIC Long Barrel Styler
I used to use a curling wand (without the clamp), but have found that I prefer the look and ease of use of a curling iron with a barrel instead. This one has six different heat settings and heats up very fast!
Available on Amazon, $149 | Also available on Ulta and Sephora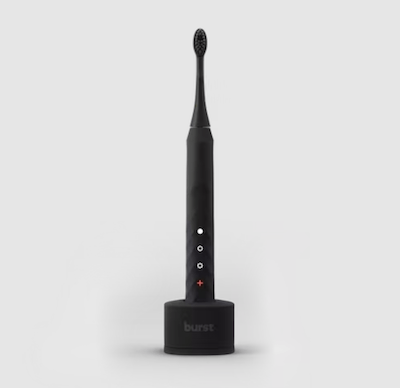 BURST Electric Toothbrush for Adults
A dentist I used to see recommended I try this toothbrush for my sensitive gums. It's one of the first electric toothbrushes I've tried that is soft enough to not cause my gums to bleed, but firm enough to actually clean my teeth.
Available on Amazon, $70 | Also available on Bed Bath & Beyond and BURST Oral Care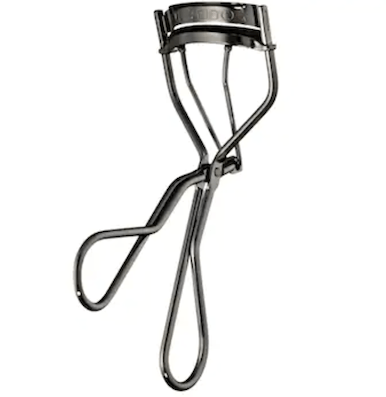 Shiseido Eyelash Curler
If you're not using an eyelash curler before applying mascara, what are you doing with your life? I've been using this eyelash curler exclusively for years, and it never fails me. Make sure you clean it every few weeks so that dirt, grime, and makeup don't accumulate on the pad.
Available on Sephora, $23 | Also available on Shiseido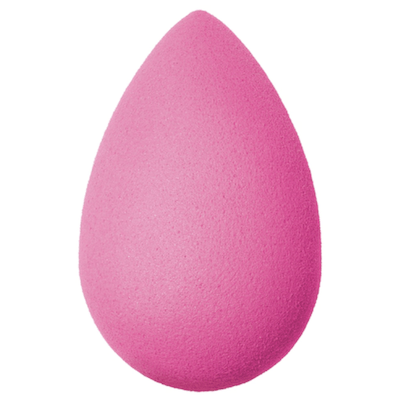 Beautyblender ORIGINAL BEAUTYBLENDER Makeup Sponge
My foundation game really up-leveled when I started using a Beautyblender years ago. There are a ton of Beautyblender dupes on the market, but I haven't really found one that has the same nice texture that the original has. Beware that these sponges tend to absorb a lot of liquid. You might be wasting some of your precious and expensive foundation with these guys, but I love the finish they give to the skin.
Available on Sephora, $20 | Also available on Sephora and Ulta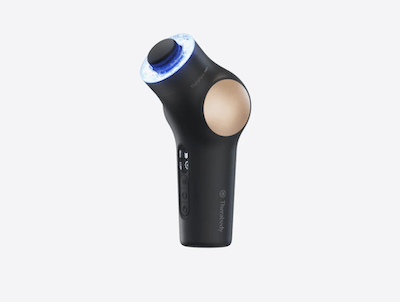 TheraFace PRO
I wouldn't say that this tool is a necessity by any means, but it would be nice to have! It does a million and one things including facial massage (it can really work your facial muscles), LED light therapy (great for anti aging), and hot and cold therapy. Plus, it also works as a microcurrent device and facial cleanser, too.
Available on Amazon, $399 | Also available on Therabody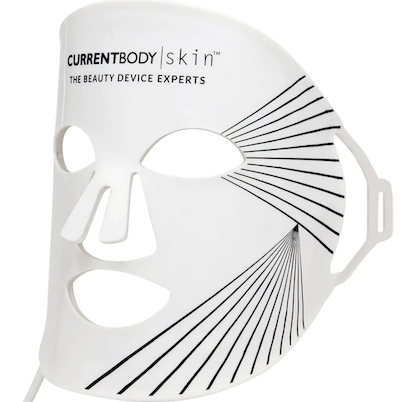 CurrentBody Skin LED Light Therapy Mask
Similar to the Dr. Dennis Gross LED mask, this one from CurrentBody actually contours more to your face. Plus, it's less expensive (although definitely still a pretty penny). It works to reduce wrinkles, reduce redness, and help tighten and firm the skin, too.
Available on Current Body, $380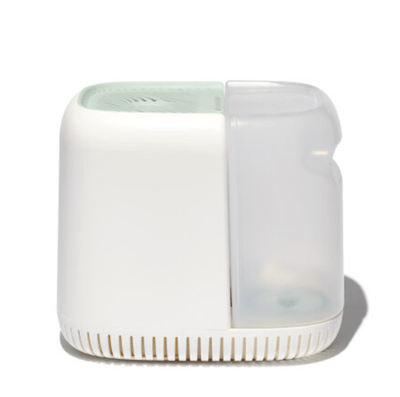 Canopy Humidifier
I can't live without my Canopy humidifier in the colder months. I love how sleek it looks, how you can use the aroma kits with it, and how it doesn't have any visible steam or mist. Plus, it's just a lot cleaner, too. This device is an essential item for my wintertime skincare routine.
Available on Canopy, $125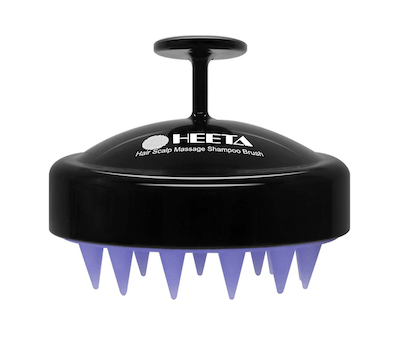 HEETA Scalp Massager
This is a great tool to help promote hair growth. I like to use it sometimes before I step into the shower and get my hair wet. Note that it's a bit difficult to use when your hair is wet, especially if you have long hair. Because of this, I like to use it on dry hair.
Available on Amazon, $8 | Also available on Walmart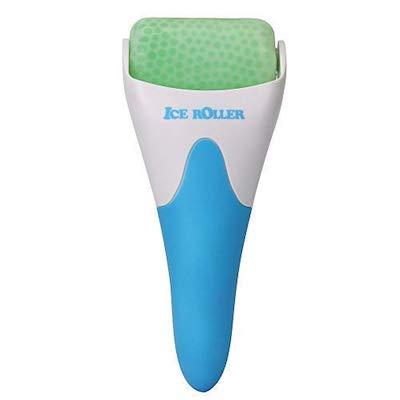 Ice Roller for Face
Applying ice to the face is a great way to reduce inflammation, especially if you suffer from redness or acne. I would make sure that you're wiping this tool down after each use to prevent bacteria from spreading.
Available on Amazon, $10 | Also available on Ulta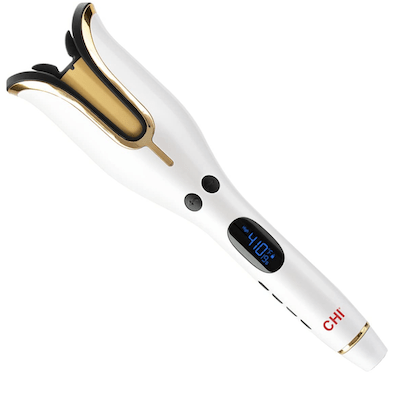 CHI Spin N Curl Ceramic Rotating Curler
I just think this little device is so cool! You put a piece of your hair in the barrel, press a button, watch it spin, and release to a gorgeous curl. I feel like it speeds up the curling process exponentially.
Available on Amazon, $70 | Also available on Target and CHI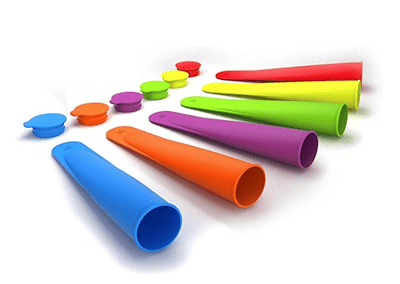 Silicone Ice Pop Molds
When I suffered from acne a lot, I used to fill these ice pop molds with water, stick them in the freezer, and then use them on my skin. I put a towel across my chest to catch the water that drips down. When applying to your skin, you want to apply the ice in fast, circular motions so that you don't irritate your skin.
Available on Amazon, $13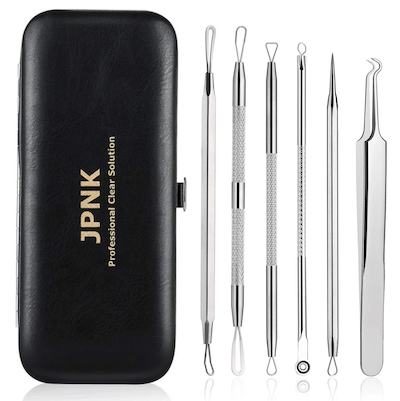 JPNK Blackhead Remover Tool
Make sure to be careful when using these tools! I like to use the really pointy tool to gently pop a whitehead, then use the other end to gently get the rest of it out of the pore. Using a pointy tool (like a safety pin) to excavate a whitehead is safer than pushing and prodding your skin with your fingers, in my opinion.
Available on Amazon, $9 | Also available on Walmart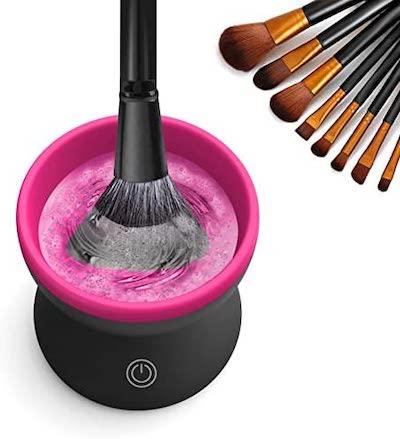 Electric Makeup Brush Cleaner Machine
Okay, I'll admit that I've never actually used this, but I want to buy it because it looks so cool and actually might work. I purchased another makeup brush cleansing tool about six months ago, where it just spins in soapy water, and it doesn't do a thing. I think this tool would actually get the job done.

Available on Amazon, $22

*This post contains affiliate links, so I may earn a small commission when you make a purchase through the links on my site at no additional cost to you. Thank you so much for supporting my small business by shopping through my affiliate links—I am so appreciative!