One of the most important aspects of my sobriety journey over the last seven months has been to practice ample amounts of self-care. That means lots of hot baths, crying when I need to, EFT tapping daily, and practicing The Class every week.
Another form of self-care that I wasn't expecting to find therapeutic for my sobriety? Jumping into a freezing AF ice bath at the new Remedy Place social wellness club in NYC. I was invited to check out the brand-new social club with a fellow editor friend back in early September. It's like Soho House elite vibes, but without the alcohol or pool. We got a full tour from the founder, Dr. Jonathan Leary, and got to experience a fully-guided ice bath and sauna adventure while there.
Remedy Place Review
The Remedy Place is an innovative social wellness club that allows visitors to enjoy wellness activities, minus the booze. The first location opened in West Hollywood in 2019. It's now expanded to its latest location in NYC's Flatiron District. The club offers a ton of wellness experiences including cryotherapy, infrared saunas, hyperbaric oxygen chambers, and acupuncture. The trendy spot also allows its guests to experience sound baths, breath work, lymphatic drainage massage, vitamin drips, ice baths, and more.
When I spoke to Dr. Leary about the concept of Remedy Place, he said, "Every time I come to NYC (from Los Angeles) for pleasure or business, there are only a handful of things you can do here that are social. You can either go get a drink at a bar, go get a coffee, or go grab a bite to eat somewhere."
He was comparing NYC to Los Angeles, where there are more activities to do outdoors. Dr. Leary explained that he wanted to create a space in New York where, instead of going out for drinks, friends can head to Remedy Place. They can relax on the super comfy lounge chairs and catch up while getting, say, an IV vitamin drip.
Although we opted for the "private contrast suite" instead, my friend and I actually did connect and relax while freezing in the ice baths and then melting in the sauna soon after. Read on for my honest Remedy Place review and why I think it's worth a visit.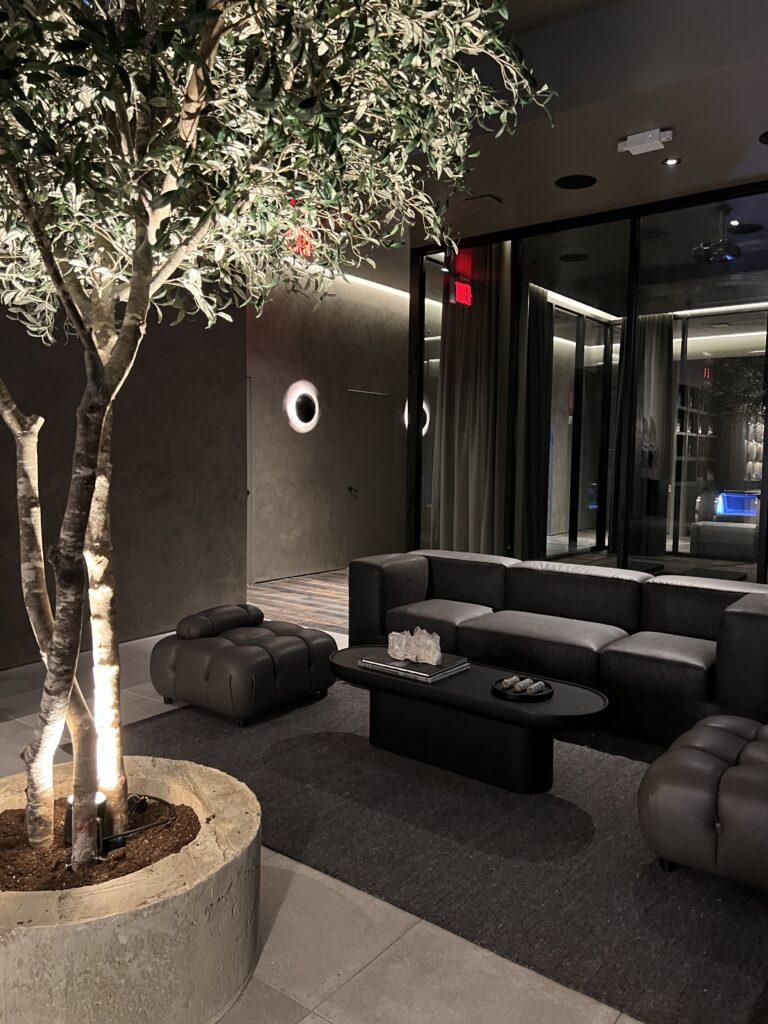 Vibe
We were able to visit Remedy Place a day or two before it officially opened in NYC. Because we got a sneak peek, we weren't really able to see what "normal working hours" would look like at the wellness club.
That being said, we got a lovely tour by the founder, and there were some other folks touring and using the facilities while we were there. Everything in Remedy Place is a monochromatic gray, which is supposed to represent balance and neutrality. While I found the staff members to be incredibly warm and friendly, the all-gray ambiance was a little cold for me. My editor friend, on the other hand, told me she absolutely loved the industrial vibe. To each their own, I suppose!
I definitely felt like the space was peaceful and quiet. I can imagine that some areas, like the nutritional bar (with a nutritional bartender included) can get a bit louder if folks are requesting juices or other snacks.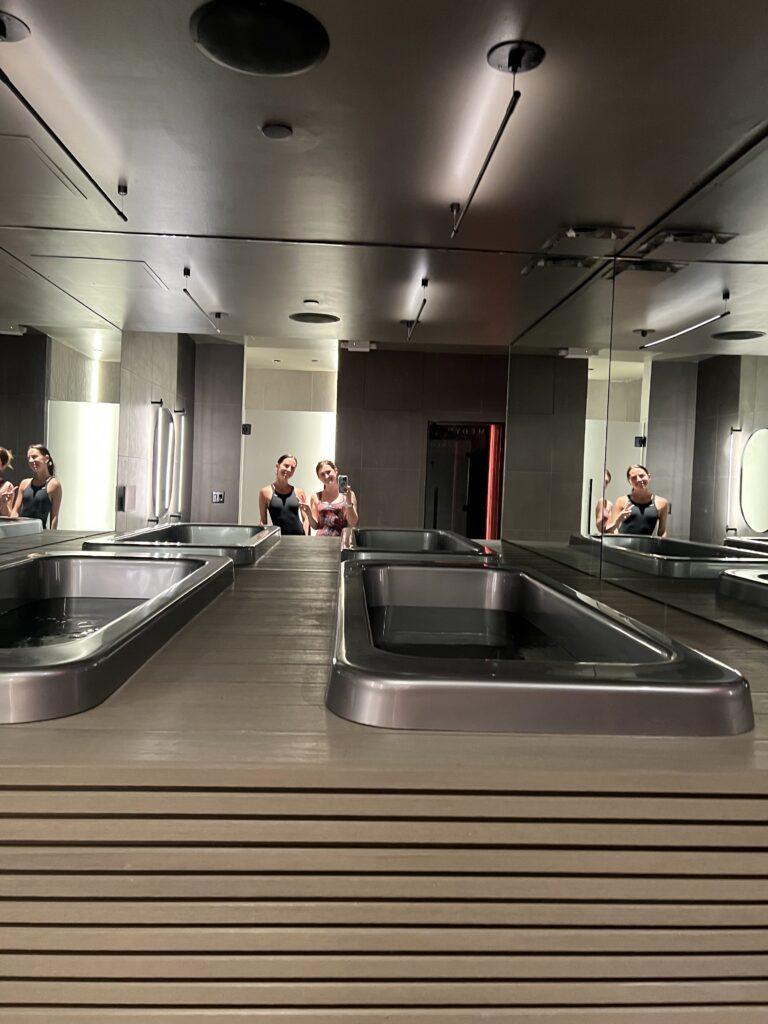 Services And Facilities
Although Remedy Place has a bunch of wellness experiences to help lead a healthy lifestyle, I've covered the "Tech-Remedies" below. Other categories not mentioned include "IV and Injections" and "Practitioners."

Contrast Suite
This is the service that my friend and I did together. It's one I would recommend doing with a friend or partner if you get the chance. Basically, it's a room that includes two ice baths, an infrared sauna, and a shower. A super friendly and upbeat instructor guided us through the six-minute ice bath experience (bathing suits were worn). Once we were done, the instructor left the room and we were left to hop into the infrared sauna for about 30 minutes and chat while sweating our faces off.

Breathwork Ice Bath Class
This is another form of the contrast suite, only you will do the six-minute ice bath with a larger group (I think there are maybe six people) in a spot downstairs. You start off with 10 minutes of guided holotropic breathwork, and then sit in the 38-degree water for six minutes. I think the ice baths in this class were slightly colder than the ones in the Contrast Suite. I got the sense that the Breathwork Ice Bath Class was a bit more intense than the Contrast Suite.

Cryotherapy
The cryotherapy chambers are located in the back of Remedy Place. You step into the chamber, push through the three and a half minutes in -160 degree temps, and then come out with reduced inflammation and boosted endorphins.

Hyperbaric Oxygen
When we toured Remedy Place, Dr. Leary said that the hyperbaric oxygen chambers that they have at their facilities are one-of-a-kind, state-of-the-art. I liked that you could lie down in them and do work on your laptop if you wanted to. Dr. Leary mentioned that some folks fall asleep in them because they are so comfy. Hyperbaric chambers work to pump up your body with 50% more oxygen, which helps the healing process and also might reverse aging.


Infrared Sauna
These saunas are all the rage right now. They help detox your body, reduce inflammation, accelerate your metabolism, and even soothe sore muscles. You can stay in there for up to 60 minutes.

Red Light Suite
This kinda looks like a tanning bed, but is actually good for you. The Red Light Suite is a 20-minute treatment session that uses red light therapy on your whole body. It helps to stimulate collagen production (think anti-aging), boost your mood, and increase your energy, too. Great for those dreary winter days in NYC.


Lymphatic Compression
Rather than a lymphatic massage with a practitioner, this uses an FDA-approved compression suit to help flush out toxins and water weight. It's a 60-minute treatment.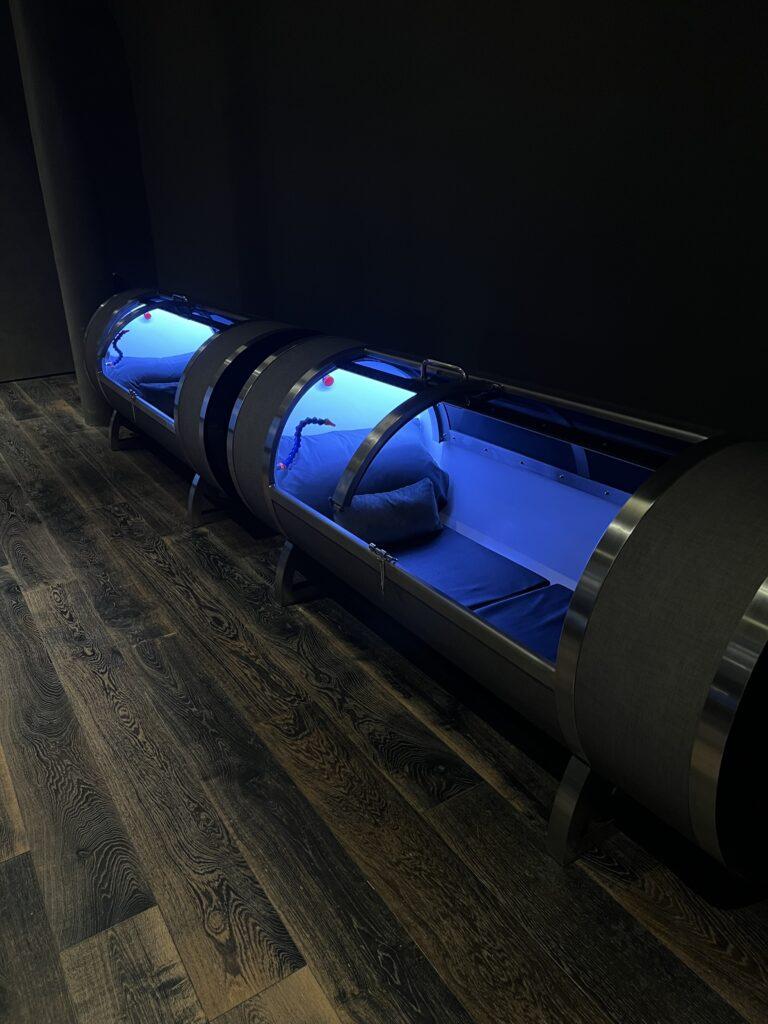 How The Membership Model Works
The membership model at Remedy Place is wide-ranging. You don't need to be a full-time member to be able to use the facilities. Instead, you can pay a la carte for whichever service you'd like to experience.
The services are on the pricier side. They range from $50 for a breathwork ice bath class, to $200 for the contrast suite. Expect to pay more if you are working one-on-one with a practitioner. If you choose a membership, you can expect to pay anywhere from $595-$2750 per month for a package of treatments.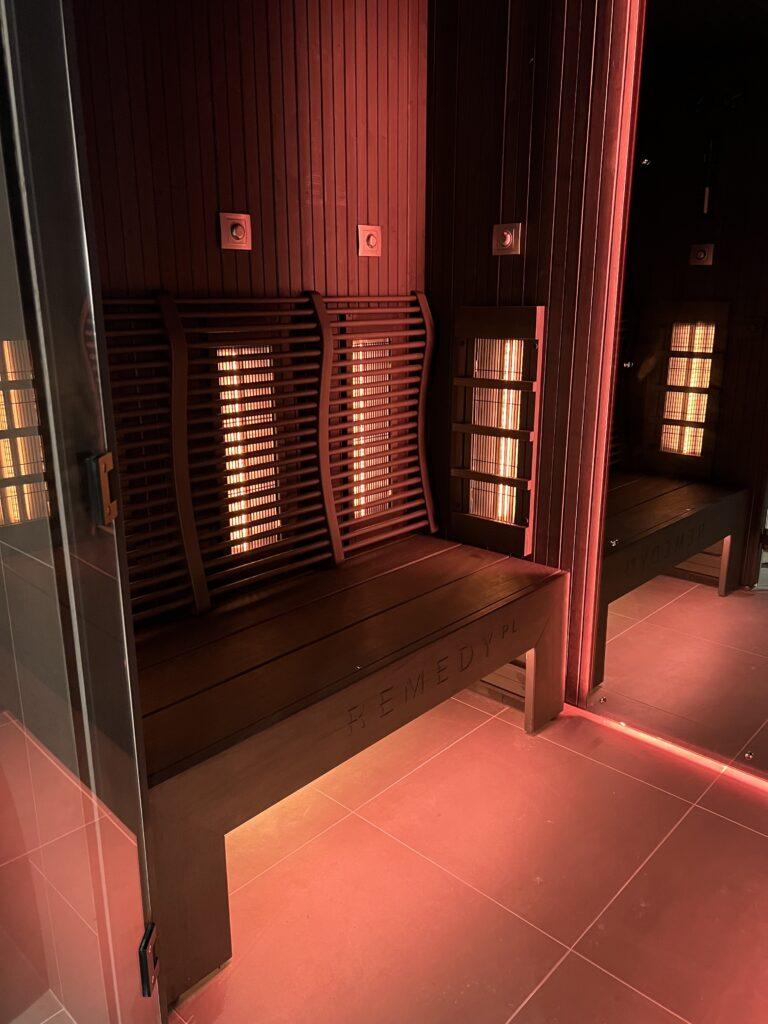 Is The Remedy Place Worth It?
I definitely had a fun experience at Remedy Place and would love to go back. I was shocked by how calm I felt after our ice bath experience. My anxiety was down significantly that day, and I remember sleeping really well that night.
After some research, I've realized that the Remedy Place pricing is actually pretty competitive with other spots in NYC. For example, a 60-minute infrared sauna experience costs $100 at Remedy Place, while Chill Space NYC offers 45-minutes for $69. I'd say what you're paying extra for at Remedy Place is the opportunity to hang out at the wellness club. You can relax on their luxe couches or hop on your laptop in one of their booths.
I can see myself incorporating the Remedy Place into my social life with friends in lieu of heading to a bar after work, and I love that that is now an option here in NYC. I also foresee this being a great spot for publicists and editors to meet up and connect over an IV drip or infrared sauna sesh. So…can someone invite me back now haha!?