Non-toxic deodorants are all the rage in the world of underarm care, and for good reason—aluminum-based deodorants might not be the safest formulas to apply to your pits. Not only are non-toxic deodorants safer for your skin, but they might include ingredients that are safer and more natural for the environment, too.
While I do opt for non-toxic deodorants often, I'd be lying if I said that I don't reach for my aluminum-based deodorant every so often, too. The Secret Deodorant Clear Gel in the Refreshing Lavender scent has been my go-to aluminum-based deodorant for many, many years.
Up until about five years ago, I was using my Secret deodorant every day. Nowadays, I use my non-toxic deodorants about five days a week. I will use my Secret deodorant on days when I have a long day of traveling around the city or when I know I'll be getting really stinky and sweaty and need some extra help.
I'm not here to villainize aluminum-based deodorants—I work as a beauty editor full-time and write about the efficacy of aluminum-based deodorants often. It has not been fully scientifically proven that aluminum can cause cancer. So until then, I will be reaching for my Secret a few days a week. And I ain't keepin it a secret, either!
That being said, I think it doesn't hurt to use non-toxic deodorants when you can. I have tried a bunch of non-toxic deodorants through my job and I know which ones work and which ones suck. Below, I've rounded up the best of the best that I constantly reach for.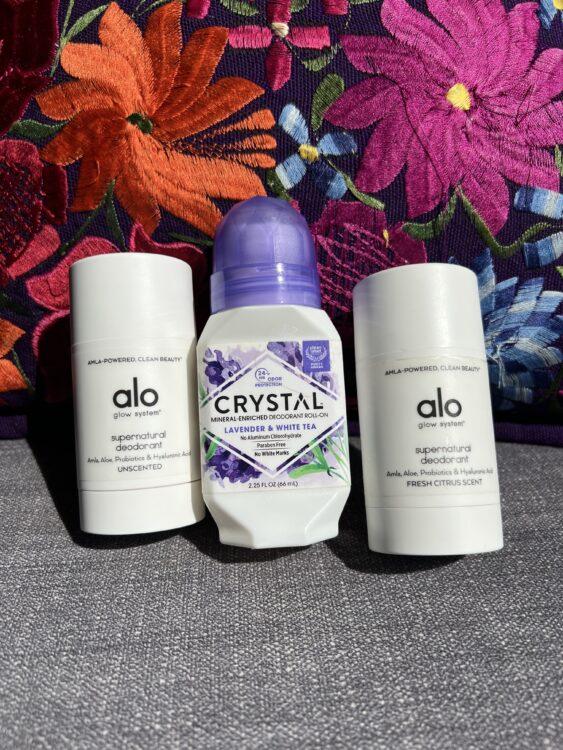 Should you use non-toxic deodorants? 
This is a question I've debated a lot over the last few years. According to the National Cancer Institute, there is not enough scientific evidence to prove that aluminum-based deodorants and antiperspirants can cause cancer. That being said, I think it doesn't hurt to use a non-toxic deodorant that includes clean ingredients and is aluminum-free in your daily body care routine.
I think it gets a little bit tricky when you're someone who sweats a lot. I've worked as a beauty editor for a while now, and I've never come across a natural, non-toxic deodorant that fights odor for someone who sweats excessively, often. For context, I'd say I'm an average sweater and I only really sweat profusely when I work out. I definitely get sweatier in the summer months.


Toxic ingredients found in deodorants
Unfortunately, there are a bunch of potentially toxic ingredients that can be commonly found in deodorants today. These ingredients include:
Phthalates
Parabens
Aluminum chlorohydrate
Triclosan
Propylene glycol
Fragrance


The Best Non-Toxic Deodorants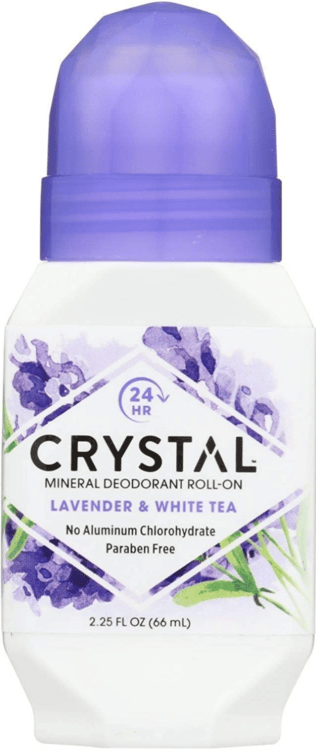 CRYSTAL Deodorant
I've been using this deodorant for years and I love it. I really like the Lavender and White Tea scent, especially. It's made without aluminum chloride, phthalates, artificial fragrance, or parabens. The CRYSTAL Deodorant comes in a watery-gel consistency. The formula is pretty liquidy, so I like to wait until my armpits are dry before putting a bra and shirt on.
The gel doesn't leave any residue, nor does it leave white marks. However, I do notice that it can create pit stains in my white t-shirts if I'm not careful. I think this pick does a great job of preventing odor and making me feel and smell fresh all day.
Available on Amazon ($11)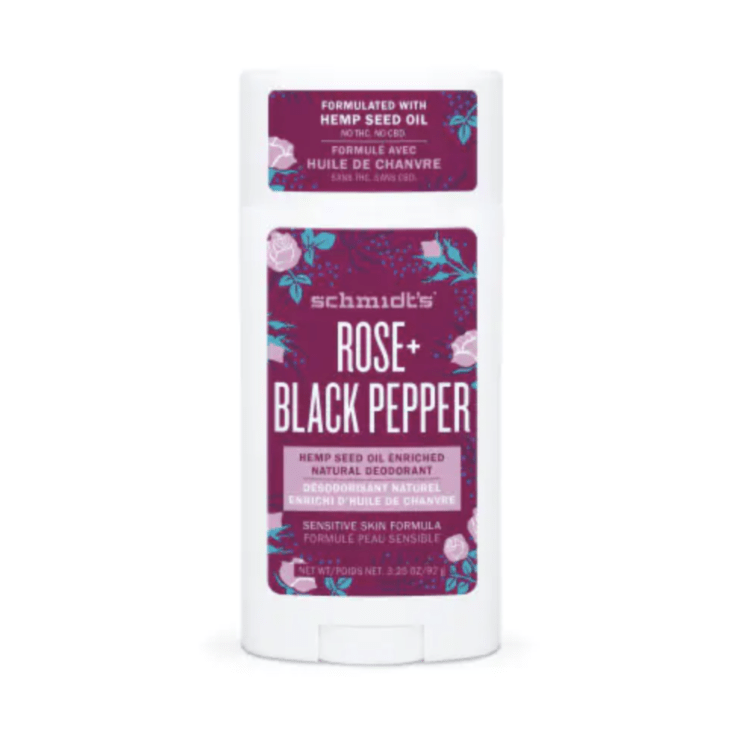 Schmidt's Sensitive Skin Aluminum-Free Natural Deodorant
This is another natural deodorant that I really love. It comes in two formulas—the signature formula and the sensitive formula. I believe that the signature formula contains baking soda, which my pits are not a fan of. The sensitive formula, on the other hand, is baking soda-free and doesn't irritate my sensitive underarms.
I love all of the sensitive formula scents, but I think my favorite is the Hemp Seed Oil & Sage. This formula does leave a bit of residue, so be prepared for that. However, I think it does a really great job of deterring any B.O. On really hot and humid days, I do find myself needing to reapply it once around lunchtime. But that doesn't bother me!
Available on Amazon ($8)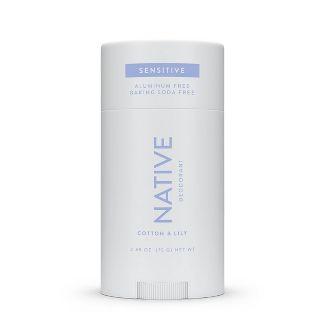 Native Sensitive Deodorant
The Native Sensitive Deodorant is baking soda-free and comes in about a million scents (10, to be exact). All of the scents smell fantastic and I love that there are so many to choose from. I feel like everyone has different preferences when it comes to how they want their underarms to smell. These can be used on men and women, but you might find that you need to reapply a few times a day.
Available on Amazon ($13)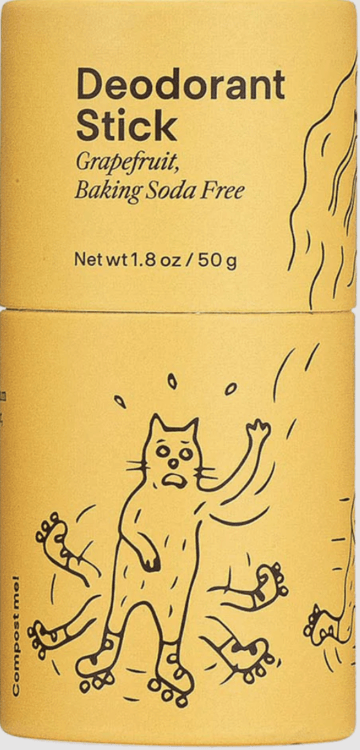 Meow Meow Tweet Deodorant Stick Baking-Soda Free
Meow Meow Tweet is well-known for their Deodorant Cream—it's basically a paste that you apply to your pits using your fingers. Personally, I'm not a huge fan of that method, which is why I'm pumped that they came out with a deodorant stick. I especially like the baking soda-free sticks because they don't irritate my underarms. Plus, the packaging is hella cute and biodegradable, too.
Available on Meow Meow Tweet ($14)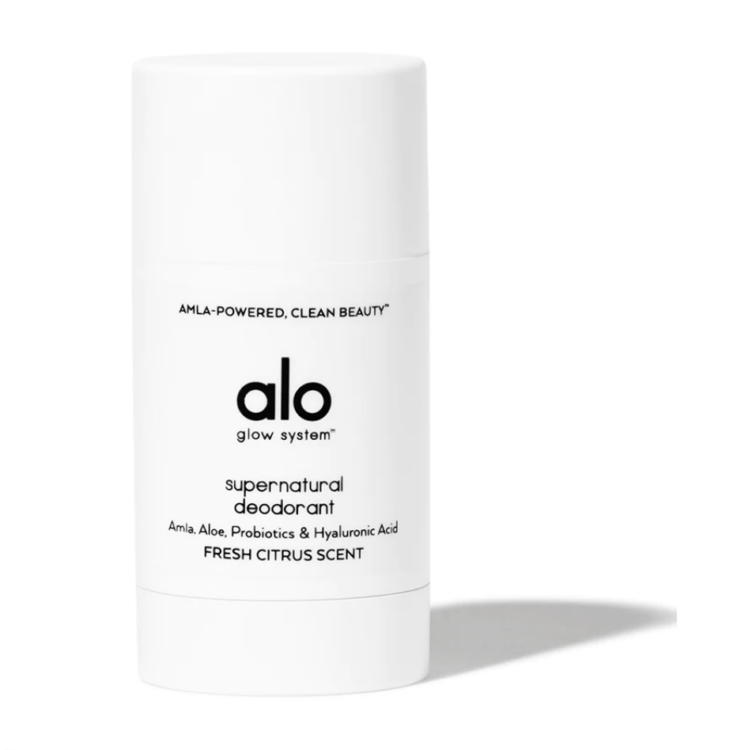 Alo Yoga Supernatural Deodorant
This is a nice deodorant that I like to keep in my medicine cabinet. It comes in a fresh citrus scent and unscented. It's on the pricier side at $18 per tube, but features skincare-like ingredients including vitamin C, tea tree, probiotics, and hyaluronic acid. While I really love that this doesn't irritate my skin, the formula feels pretty thick when I apply it. If something like that will bother you, I would opt for the CRYSTAL deodorant instead.
Available on Shopbop ($18)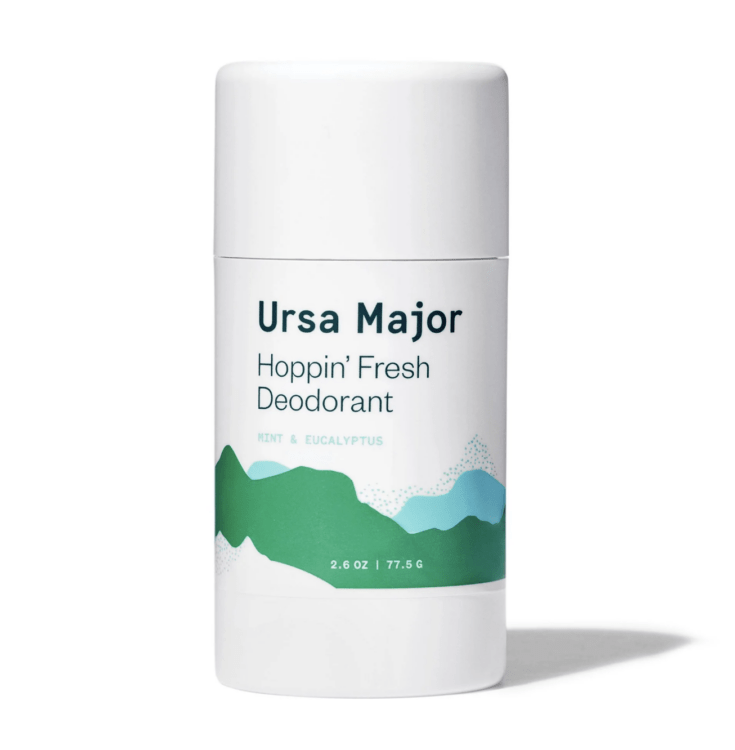 Ursa Major Hoppin' Fresh Deodorant
Not only is the packaging on this deodorant cool, but the smell features a minty-fresh scent, too. This clean deodorant goes on clear and doesn't stain fabrics, either. The downside is that it does contain baking soda, so if you're reactive to this ingredient, you might wanna stay away.
Available on Amazon ($18)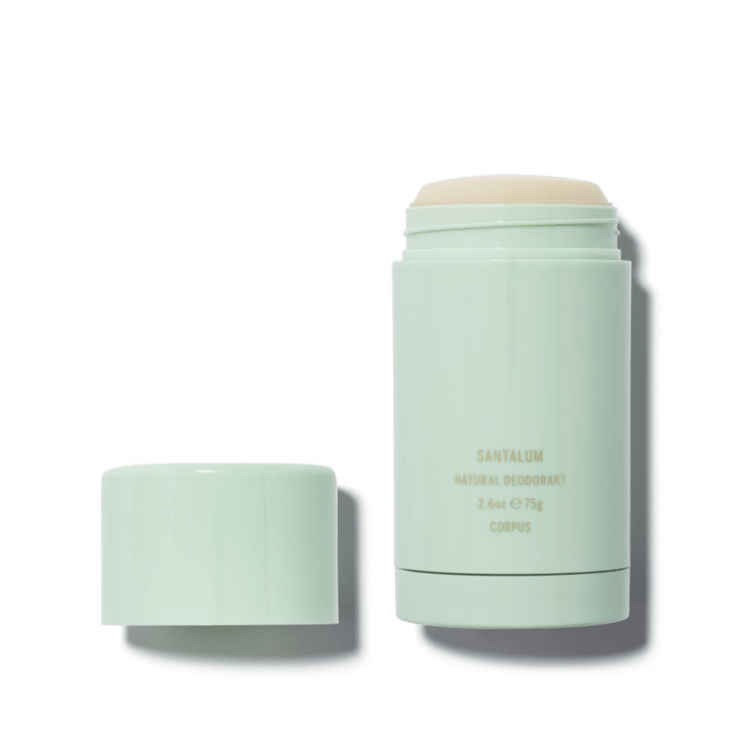 Corpus Naturals Deodorant
This is the fanciest (and most expensive) deodorant on this list. It comes in five elevated scents and truly feels like a treat for your pits. Even though the formula is free of baking soda, some folks have complained that it causes them to develop a bad rash. If you have really sensitive skin, I suggest being cautious with this one. However, if you typically tolerate skincare products pretty well, you must try this one out!
Available on Amazon ($26)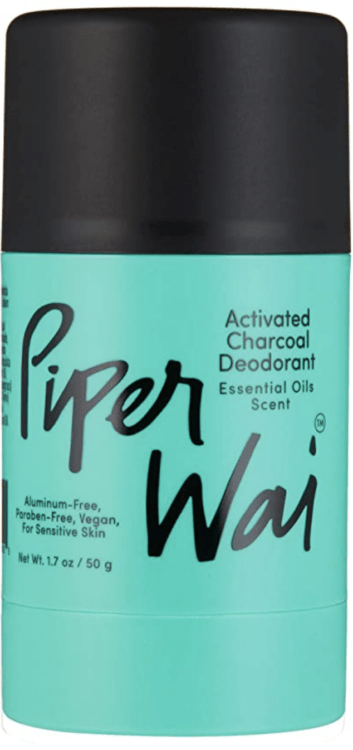 PiperWai Natural Deodorant
Funny story: When my boyfriend and I first started dating around six years ago, we watched a lot of Shark Tank together. For our first Christmas, he got me a nice pair of earrings from Catbird and a natural deodorant from PiperWai. "They're from Shark Tank!," he enthusiastically reminded me. I'll just never forget when my boyfriend got me deodorant for Christmas lol.
And it's a good thing that this deodorant is actually good! It does contain baking soda, so my sensitive-skin folks out there will need to be careful with this one. I like that it contains activated charcoal to absorb moisture and odor and hydrates with coconut oil.
Available on Amazon ($15)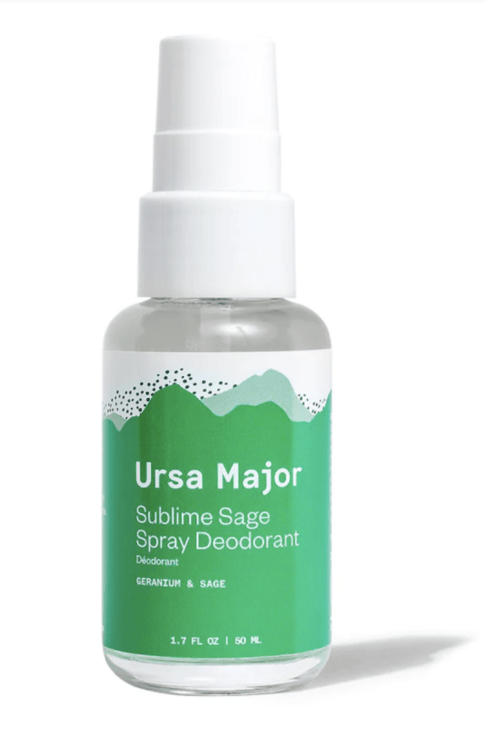 Ursa Major Sublime Sage Natural Spray Deodorant
I feel like deodorant sprays are so old-school, but Ursa Major has made them cool and chic again. This non-toxic deodorant spray kills odor-producing bacteria in your underarms and will keep them fresh-smelling throughout the day. It's really easy to apply and dries down nicely, too.
Available on Amazon ($20)
Looking for more non-toxic product recs? Best sure to check out my favorite non-toxic makeup products, too!
*This post contains affiliate links. I may earn a small commission when you make a purchase through the links on my site at no additional cost to you. Thank you so much for supporting my small business by shopping through my affiliate links—I am so appreciative!