The greatest perk of my job, hands down, is the free spa services I get to experience. I first visited The Well after a brand invited me to get a foot massage and talk about their latest product launch. The foot massage was incredible. Plus, I was able to use the various facilities (like the sauna and steam room) while I was there.
There's truly nothing I love more than a visit to the spa, and The Well — which is located adjacent to Union Square — just never disappoints. I've paid for my own services while there. But I've also been invited to The Well for a bunch of different beauty events for my job as a beauty journalist. I've gotten a facial, a massage, and foot massage. I've also done a bunch of different meditations and sound baths there, too.
The Well is co-founded by Sarrah Hallock, Rebecca Parekh (who has ties to Deepak Chopra!), and Kane Sarhan. I love how upscale The Well feels (probably because it was designed by Rose Ink Workshop). I think it's a perfect little oasis from the busyness of New York City. Dyson hair tools and fancy skincare products fill the locker rooms. The staff is generally friendly. And I like that they have a restaurant you can dine at and work from, too.
I also really love that The Well has more of a holistic approach to wellness (instead of a one size fits all approach) compared to other spas in the city. They offer both Western medicine and ancient Eastern healing practices for a really holisitic spa experience.
The Well Review
Whether you're looking for mental health or substance use support, better health care practices, or tactics to improve your behavioral health, rest assured that this membership-based spa has something to make you smile.
Below, I'm covering all things The Well New York, so that you can figure out if it's worth a visit!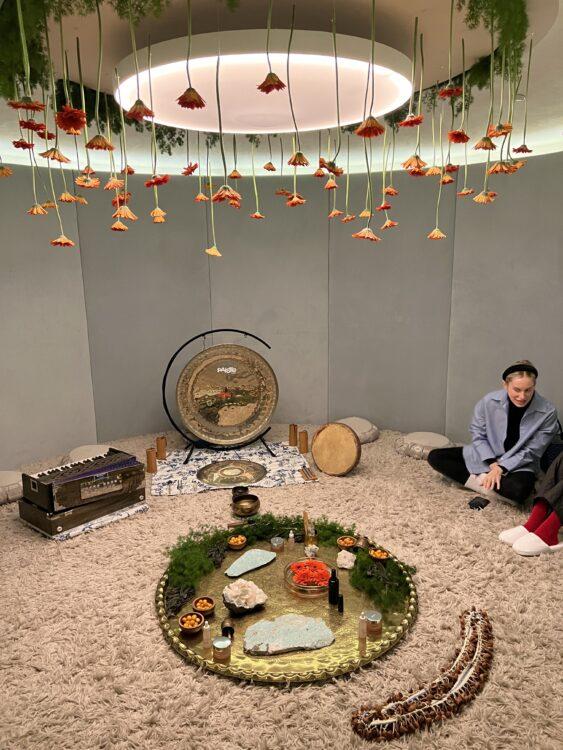 The Well New York Services
East to West Services
The Well offers so many different services based in Eastern philosophy and functional medicine. From full body massages, to facials using Biologique Recherche skincare products, to Chinese medicine and acupuncture, to serene sound baths, there are many different healing modalities that you can enjoy at The Well.
Personally, I've tried a foot massage, facial, body massage, a sound bath, and multiple meditations. All of them have been lovely. I would say my favorite would be the sound bath. I love zenning out to really soothing and relaxing sounds.


Mindful Movement Services
Aside from traditional spa-like services, The Well also offers a few low-impact fitness classes (which they call mindful movement). I haven't been able to try any of their fitness classes, but I do hear good things. The types of classes they offer include yoga, pilates, barre, qigong, and more.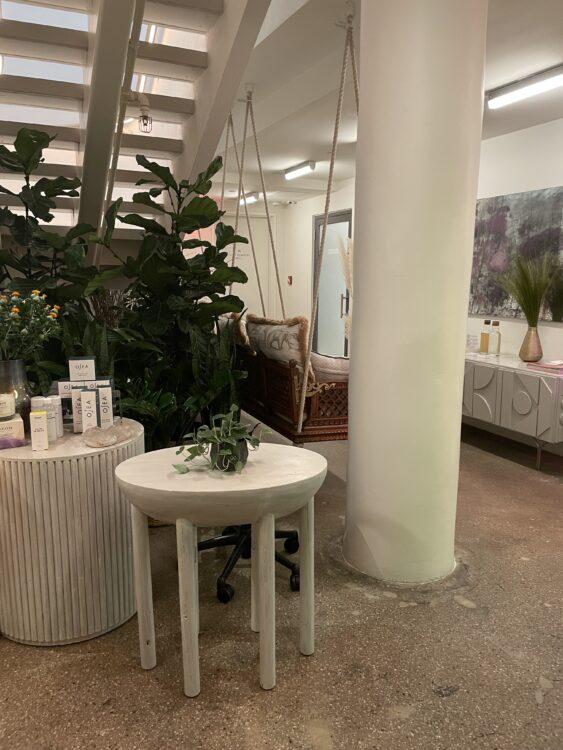 Programming & Event Services
The Well New York offers a bunch of different programming and special events at their location as well. From community acupuncture to the "visiting masters" series, there is always an opportunity to learn new things every time you visit. Plus, if you have any questions, you can ask any of the doctors and practitioners who are inside the 18,000-square foot wellness oasis. Even if all the pros are booked up, you'll get peer support from the people you're taking the class with.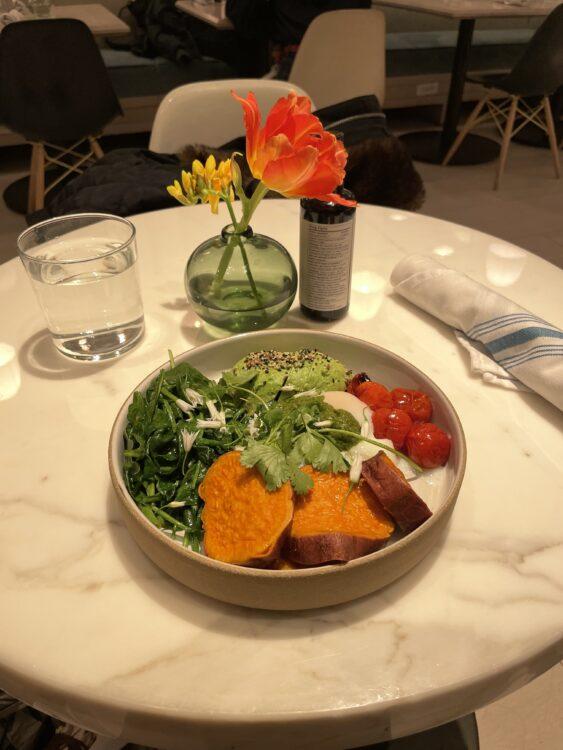 The Well Kitchen & Table
One of the positives of visiting The Well is that you can dine in their restaurant before or after your treatment. I like going to get a treatment and then sitting down for a matcha and working on my laptop for an hour or so.
I've dined at The Well restaurant (called Kitchen & Table) a few times. While I wouldn't say it's the best meal I've ever had, it's certainly not bad, either. They offer a variety of healthy dishes and use ingredients that are seasonal. Because of this, their menu changes often. The restaurant serves food for breakfast, brunch, and lunch. They also offer a wide array of raw juices, broths, and elixirs, too. These are sure to make your health coach happy!


The Well Spa NYC
I've been to the spa at The Well NYC multiple times since it opened its doors. Both for short term and long term visits. I've gotten a facial, a few massages, and a foot rub. The spa facilities at The Well NYC are really nice and upscale. They have a locker room decked out with Dyson blow dryers. The Well also has tables filled with high-end skincare, haircare, and beauty products. They have showers, towels, robes, and even slippers, too.
When you exit the locker room, you are free to use the sauna and steam room if you're getting a treatment. You can also sit in the waiting room and relax while you wait for your facialist or massage therapist to come get you. In the waiting room, they offer small snacks (like almonds) and offer infused water and bone broth.
The facial and massage rooms are very clean and comfortable. I like the music that they play in The Well NYC, too.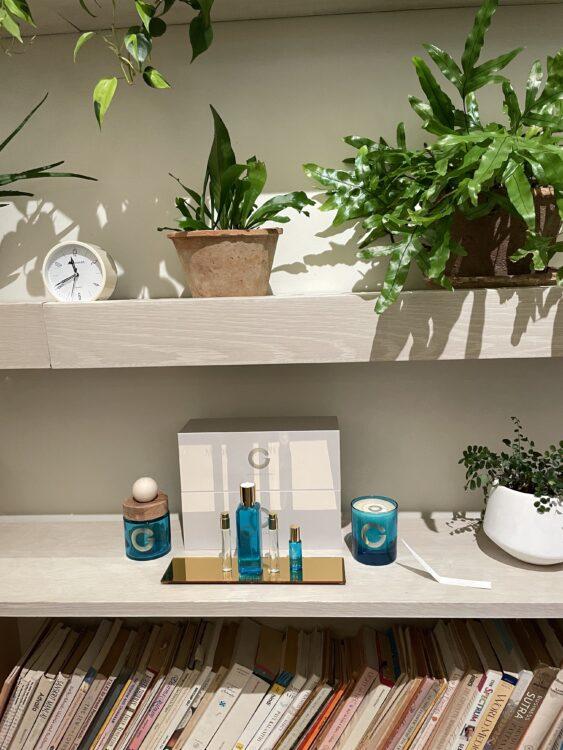 The Well Retail Shop
I haven't purchased anything from The Well Retail Shop myself, but every visitor of The Well has to walk through the shop to get to their service or to the restaurant. They have a ton of different, all-natural products for skin, hair, and general wellness. I think they offer products that they use in their spa as well.
Hope you enjoyed my The Well Review!