For the first time in a long time, I was excited to see brown boxes halfway packed, scattered across my almost-empty Upper East Side studio in July 2019. I was moving to Boston to close the almost three-year, long-distance gap between me and my boyfriend, Curtis. And after having lived in NYC for nine years, I felt ready for a change. I'd read Joan Didion's "Goodbye to All That" essay and cried, had hugged all my dear friends goodbye, had crossed everything off my "things to do before I leave New York" list, and had zero clue that I would be moving back to NYC after leaving, just two years later.

Thoughts on Moving Back to NYC After Leaving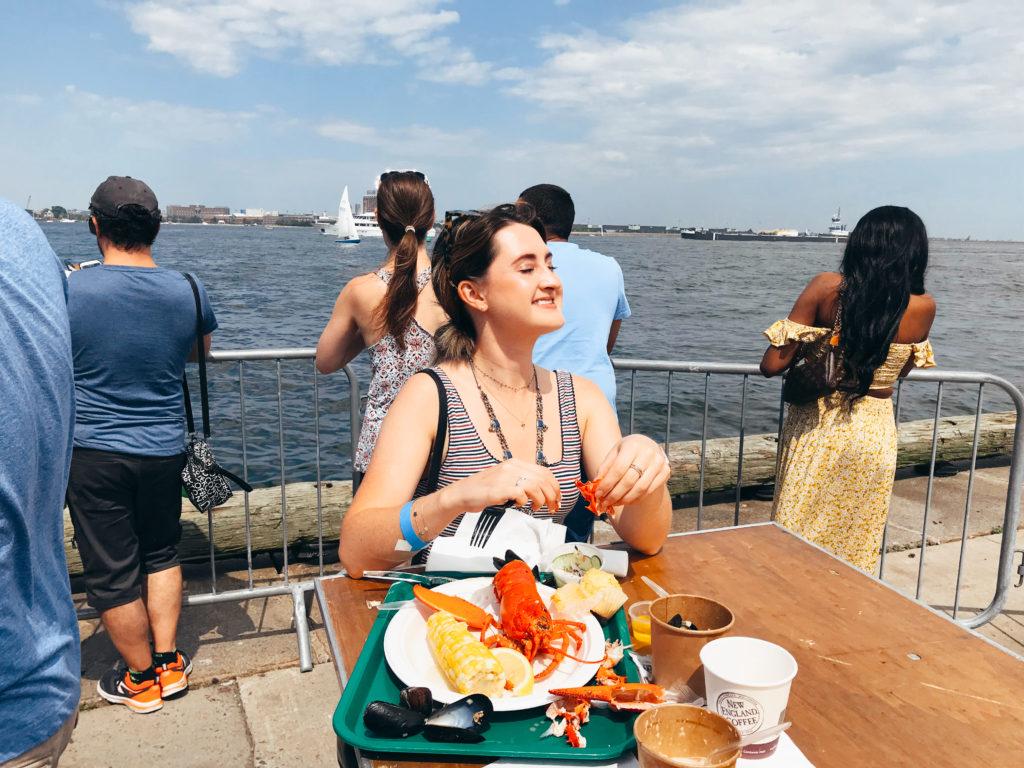 Living in Boston vs. NYC: How I Acclimated to My New City
The first eight months of living in Boston were lovely. I joined The Wing Boston and made some wonderful friends and sweet acquaintances, and was surrounded by a community of smart, talented women who felt like coworkers to me—an aspect of my former magazine editor corporate job I'd really missed since going freelance a year before. Shortly after I'd made the move to Mass, I began setting up coffee dates with friends of friends, attended a "moon circle" solo to meet more friends. And even joined Bumble BFF with the hope of finding another gal pal to hang with on the weekends, while my boyfriend played golf.
When the pandemic hit in March 2020 in the United States, I was truly terrified of COVID.
I had no idea how serious the virus would be, how long it would last, whether my asthma would send me to the hospital if I caught the virus, or what the pandemic meant for our future. The Wing had shut down, the Pure Barre studio I'd joined down the street closed. I wasn't able to see any of the few friends I had made in Boston since I'd moved. And the community I'd tried so hard to create felt like it had been taken away from me in an instant, without any warning. Despite having my boyfriend there with me, I felt so, incredibly alone.
To make matters (a lot) worse, Curtis and I didn't really have any family in the area, either—fleeing to Texas or Michigan (where our parents live) wasn't really an option. And I couldn't go be with my brother in Los Angeles, either. There was no vacation home we could stay in and wait out the COVID storm. The only space we had was our beautifully tree-lined street in Back Bay, Curtis's golf club. And our one-bedroom apartment looking straight into our neighbor's bedrooms, just across the way.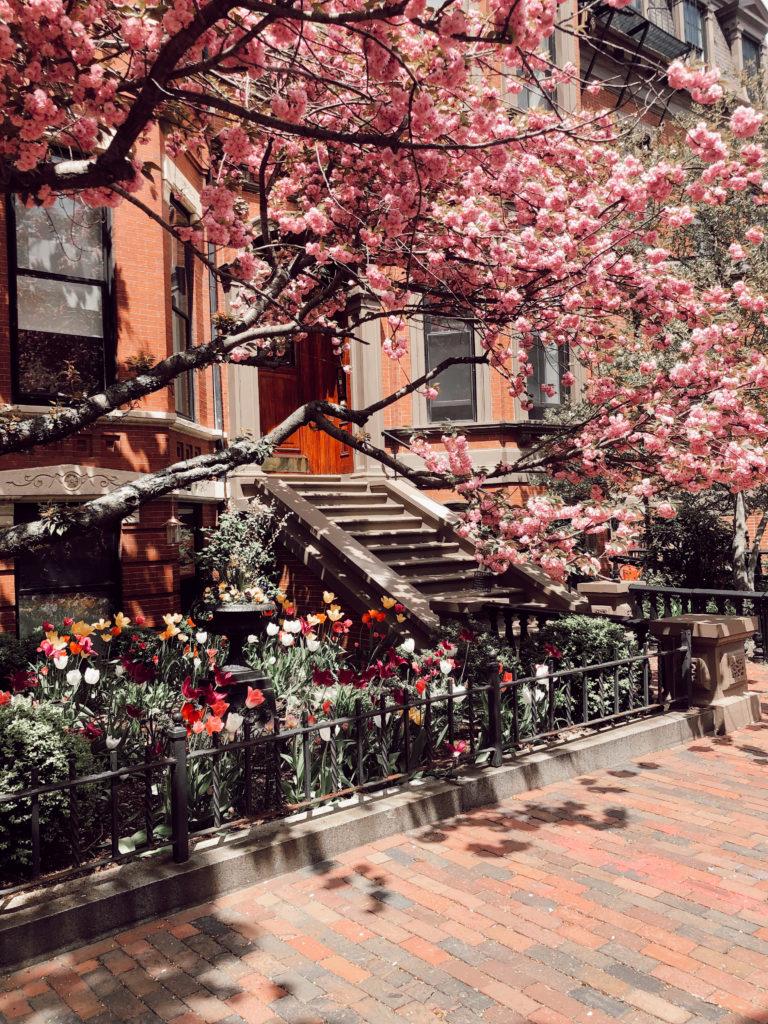 Living in a New City During COVID
Moving to a completely new city, trying to build a new community, and then having it drastically replaced with a global pandemic and isolation was one of the more traumatic experiences of my life.
While Curtis was out playing golf most days of the week, I was at home alone, attempting to pick up other hobbies outside of watching Bravo TV and drinking excessively. I think it was about two months into the pandemic that I had a pretty serious mental breakdown—there were so many tears, a panic attack, and screaming from a place inside myself I'd never been before.
There were a few weeks when the depression really set in.
And I would crawl into bed early because the heaviness and sadness wouldn't allow me to do anything else. I had never experienced anything like it. But was grateful to have had my partner there during those moments to take care of me, hold me, and reassure me that everything would be okay.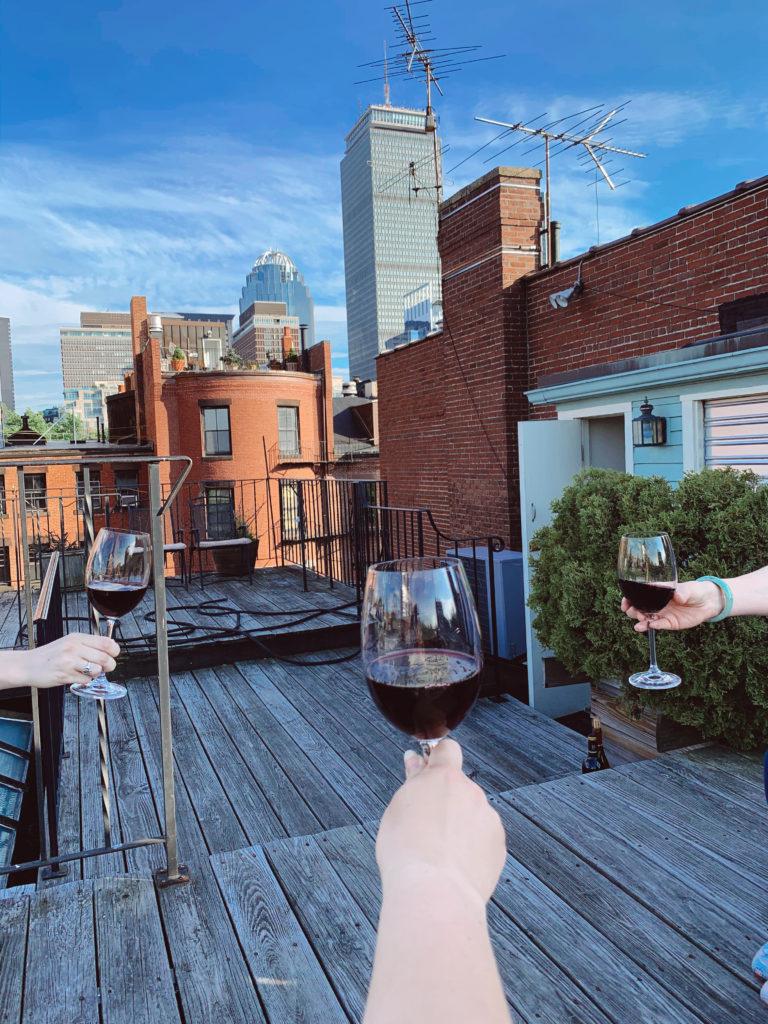 I was able to come out of that dark space and find comfort in park dates with my new friends—they were all gals who were transplants like me, and some of them hadn't even been in Boston for a month or two before the pandemic hit. We'd get together a few days a week and just sit in a big, socially-distanced circle in Boston Common. There were some tears, some booze, some hard conversations about race (this was during the height of the George Floyd protests), but mostly, there were just so many laughs. I was grateful to have these women to lean on during my time in Boston.
That summer is a complete blur to me—the only thing I remember is traveling to Colorado for a family vacation.
Fall rolled around, then came winter. I dove headfirst into my business in January 2021. And made more than double my average monthly income those first few months of 2021. And I spent weekends ignoring my feelings of isolation and sadness by working nonstop and making money.
I think it was in March 2021 that our landlord informed us she would be selling our apartment. And that we wouldn't be able to renew our lease for the next year. My boyfriend and I had talked about finding another place in Boston, but when he suggested that maybe we should move to New York instead, I felt relieved, but also like I'd failed, too.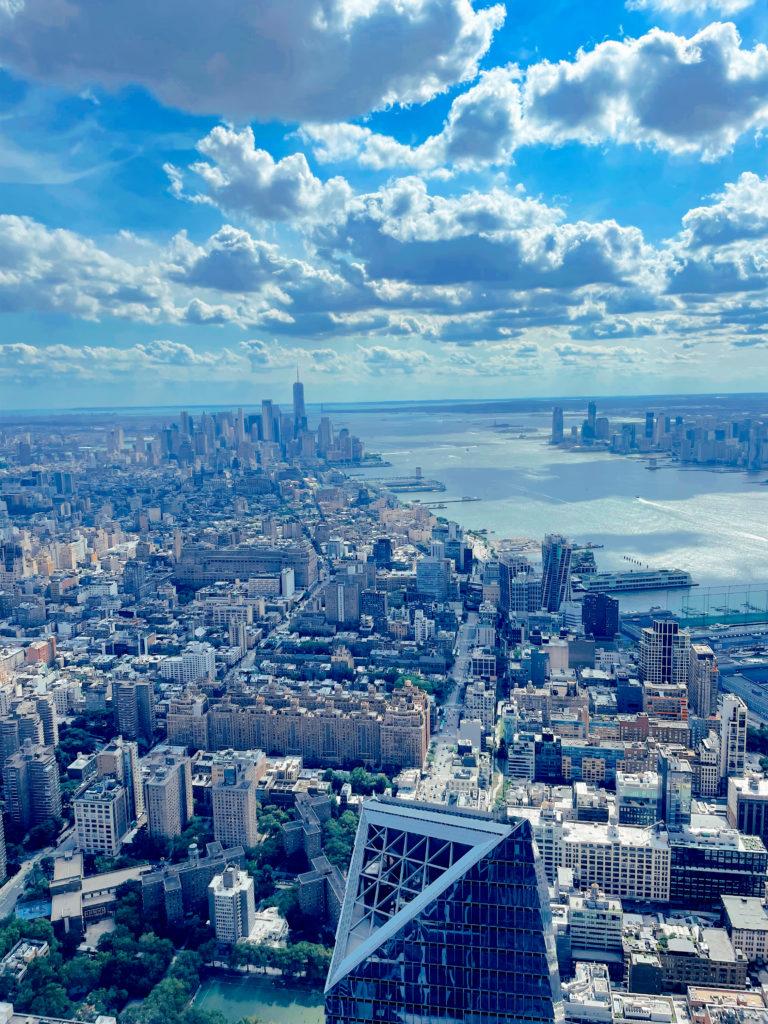 On Moving Back to NYC After Leaving
I'd never really thought about moving back to NYC after leaving in 2019, and the idea of moving back to a city I knew was very comfortable to me almost felt like a failure—like I didn't try hard enough to make things work elsewhere. I'd written off NYC when I left, and felt like I was crawling back to the city with my tail behind my legs when I returned. Curtis told me that he wanted to experience living in New York before we move elsewhere longterm, which made the move back much easier for me (and my pride).
All in all, it didn't take much convincing for me to get me moving back to New York City. We packed up again, I said goodbye to the friends I made in Boston, and we moved into an NYC apartment (unseen in person) in the same building that one of my college roommates lives in.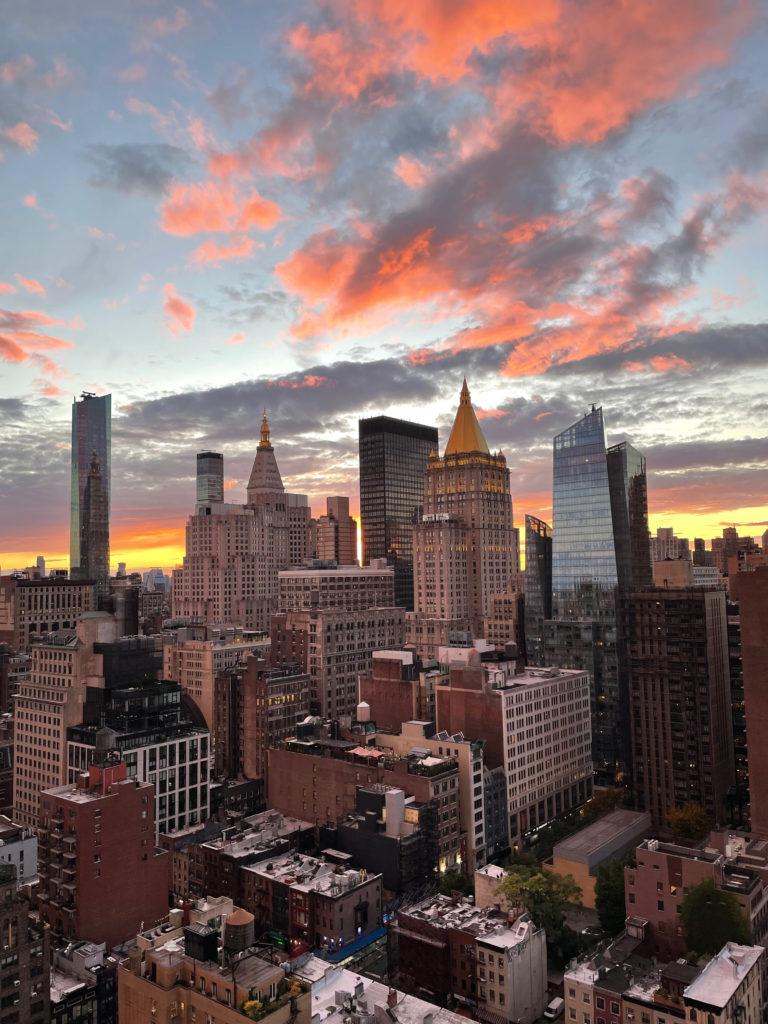 I believe that even if we'd stayed in Boston longer, or even if the pandemic had never happened, we would have left eventually. I knew moving there that Boston wouldn't be my forever city, but I also knew that the guy I'd moved there for would be my forever love. The things we've been through together in the last five years—a family member's tragic death, a long-distance relationship spanning years, and a full-blown global pandemic with no family nearby—have only made our relationship stronger.
The pandemic scared the hell out of me, and not just because I thought I would be hospitalized and die.
I learned the hard way how incredibly important community is. I learned that building a community for yourself takes years, and pandemic or not, you shouldn't expect to feel "at home" in a new city or town immediately. It's something I wish I would have reminded myself when I lived in Boston, when I felt out of place and very out of touch with myself.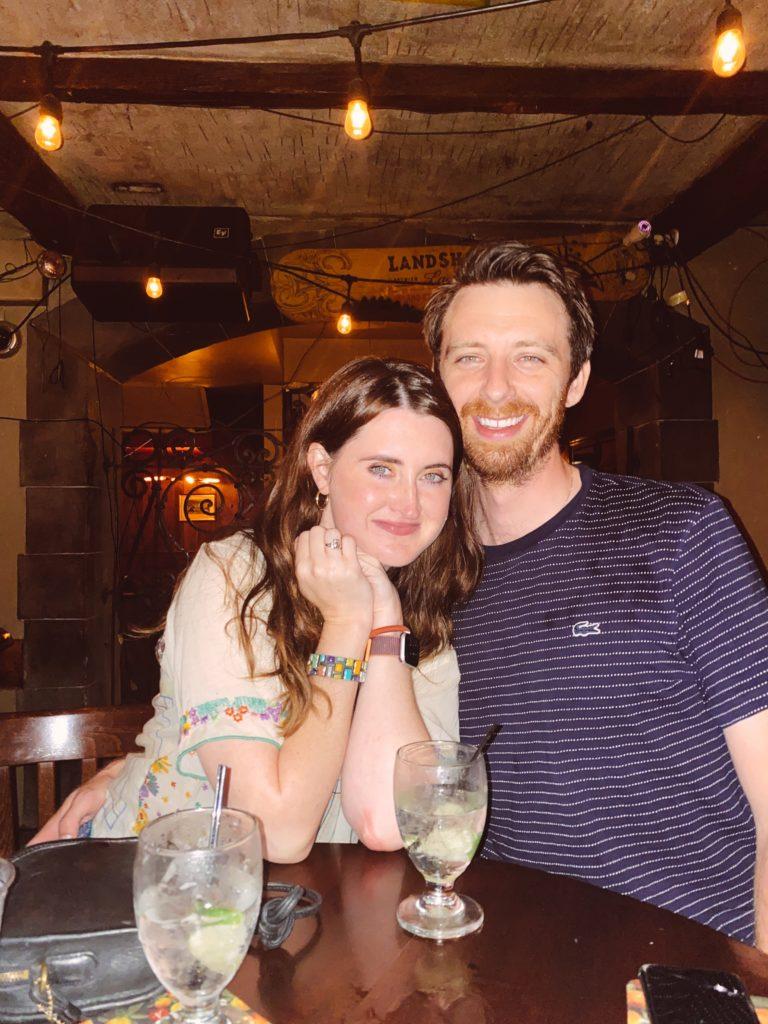 NYC Isn't the Same
Moving back to NYC after leaving has been a strange journey, but also feels like the same road I've been walking down most of my adult life. This city has changed drastically since I left almost four years ago—to me, it doesn't always feel like the glamorous, dazzling city I once fell in love with, and that makes me sad. I'm shocked by the amount of actual trash I see everywhere I go. The restaurants and bars I once frequented now wear graffiti. Riding the public transportation system is dangerous and sketchy. And, for the first time since I moved here in 2010, a man threatened me with a fake punch just a few blocks from my apartment. The crimes rates, real estate, and cost of living are at an all-time high here. I don't think it's that much different compared to Boston, though.
Some parts of NYC I no longer recognize, but other parts are still here, alive and well.
My neighbors, no matter which part of town I live in, are still assholes. I still find the bold fashionistas walking around SoHo and feel that energetic, soulful buzz you can only get in NYC. So many of my friends still live here, and some have even moved back to NYC, too.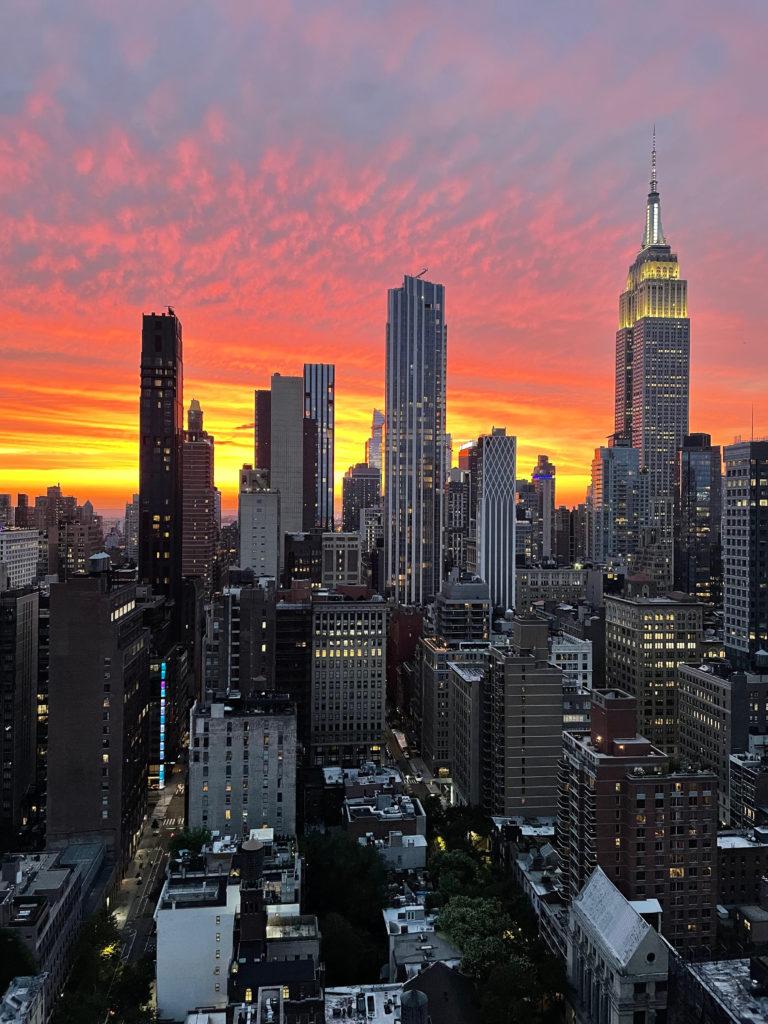 I have worked hard to build a big community here in NYC for over a decade. I know it'll be important to remind myself that, when I leave this expensive city again (which I know will happen eventually), I will need to put in the time, work, and vulnerability to build another community somewhere else, too.
The first night we were in our new apartment on the 30th floor, I looked out our kitchen window to see a watercolor sky of orange, pink, yellow, and purple, perfectly painted behind the Empire State building. It was June, the window was open, and I could hear the energy of summertime in NYC. I instantly felt the relief hug me tight, the sobs erupt, and I think I even heard New York say, "Welcome back, DQ. I missed you."