Tex-Mex in NYC is the one cuisine I haven't really been able to find much of since I moved here for college more than ten years ago. Although I like to consider myself half Texan and half Connecticuter, I am a full-blown tex-mex enthusiast. I believe that an enchilada plate with rice and beans has magical healing powers. It's been a long decade of hunting for decent tex-mex in NYC, but after I discovered Yellow Rose in the East Village this past weekend, my quest for a little bite of home finally ended.


The Best Tex-Mex in NYC: Yellow Rose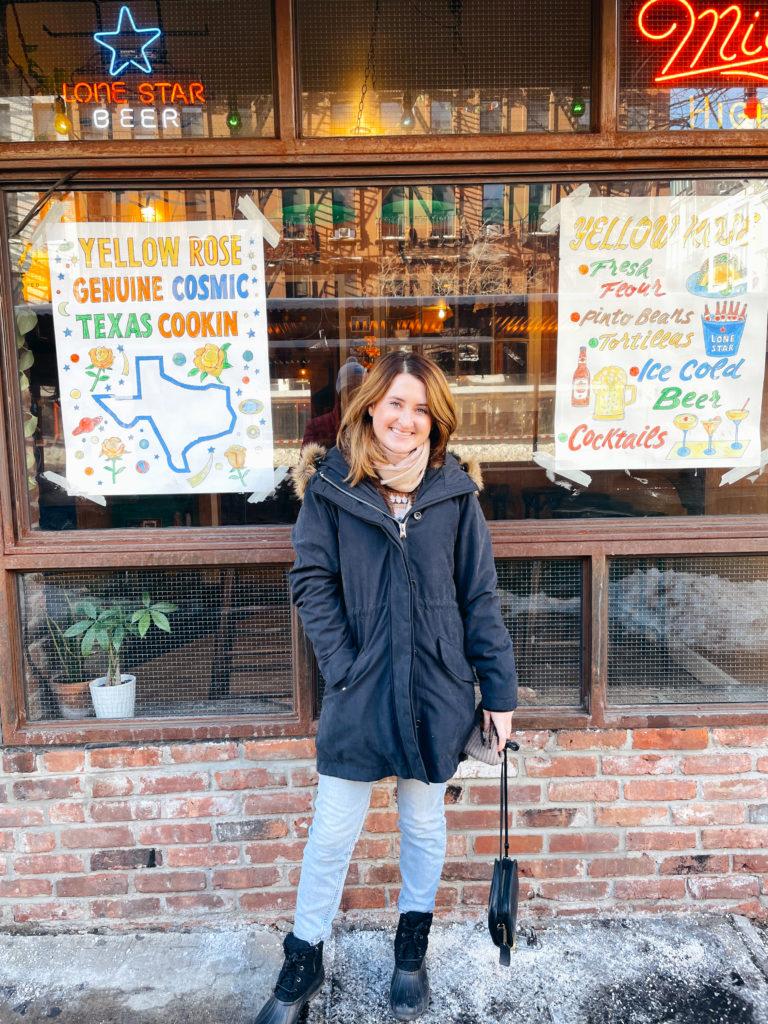 Yellow Rose Restaurant
Founded by two fellow-San Antonians (Krystiana Rizo and Dave Rizo), Yellow Rose is a hole-in-the-wall restaurant serving the most delicious, authentic tex-mex in NYC. Just 15 blocks south of my apartment, the Yellow Rose showed up on my radar after my aunt (also from San Antonio) sent me an article about the newish restaurant that had opened in late 2020. Despite the fact that it opened during the pandemic in NYC, Yellow Rose has made a name for itself in Lower Manhattan. And once my tastebuds hit their incredible breakfast tacos, it was easy to see why.
As soon as we walked into the restaurant, we noticed the pacman arcade right up front and my boyfriend Curtis mentioned to me how much the dining room decor resembled our own living room.
"Don't you have that?" he asked me, pointing to the tall candle with Our Lady of Guadalupe pictured on the front. With bold artwork hung throughout the space, pictures of The Alamo decorating the walls, cactuses placed on various tables, and signs of the Lone Star state appearing everywhere, I forgot that we were still in NYC.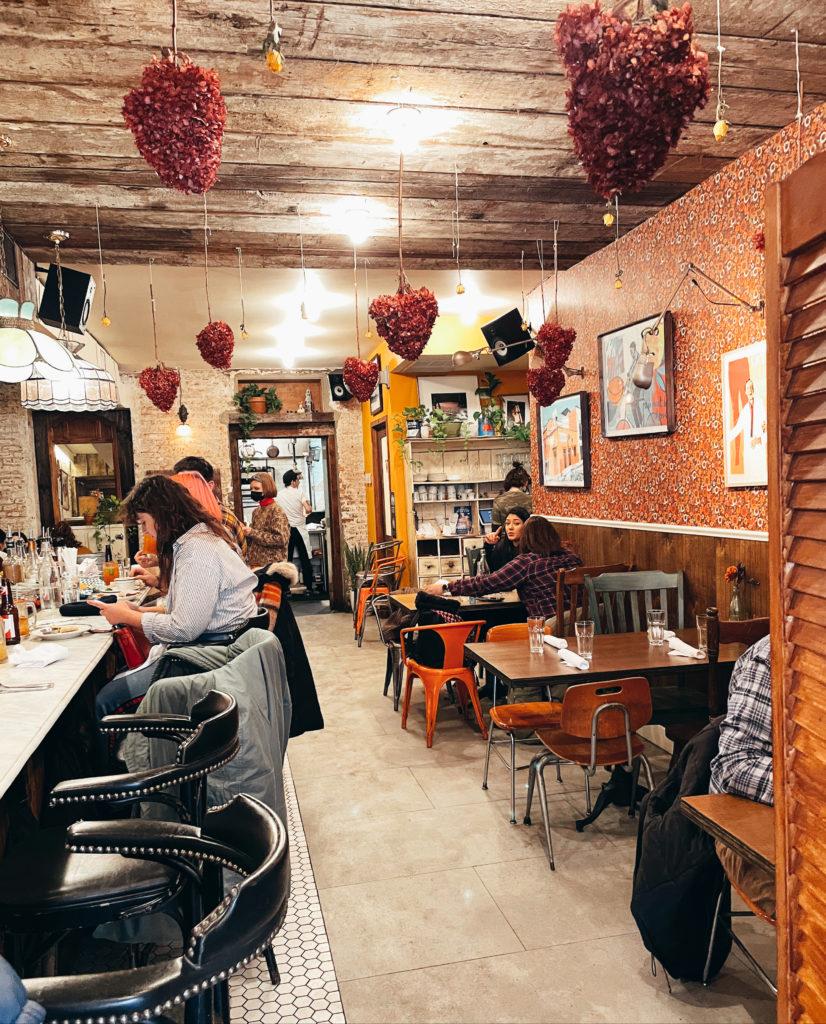 In his 2020 Eater New York review of Yellow Rose, food critic Robert Sietsema writes that those who are actually from Texas will become misty-eyed when visiting the Yellow Rose. Which is exactly what happened to me when I sat down, looked at the cocktail menu, and saw that they serve Lone Star micheladas.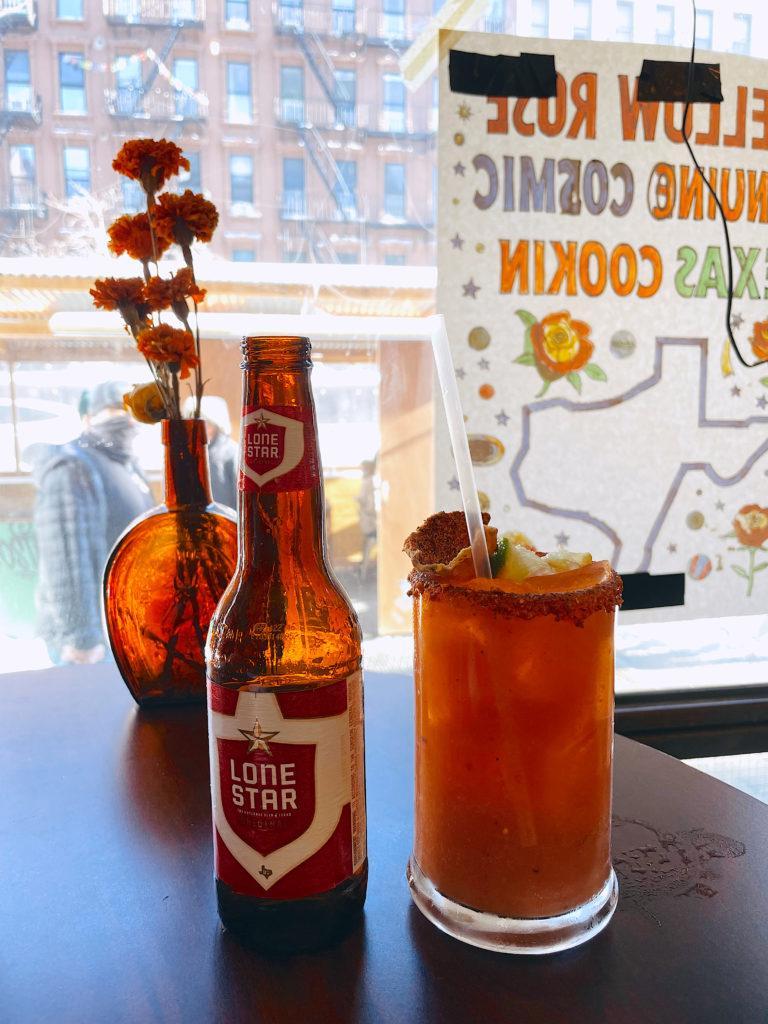 After I composed myself enough to order my michelada (it's like a bloody mary. But swap the vodka for beer), Curtis and I ordered the Beer Queso. Which is an Oaxaca cheese queso made with Lone Star beer and topped with pickled hot peppers, served alongside fresh chips.
All the nostalgia flooded my system after I took one bite of the queso and chips. I downed it with a big gulp of my perfectly spicy, tangy michelada. We were off to a great start, which made me even more excited to devour the breakfast tacos this joint was known for.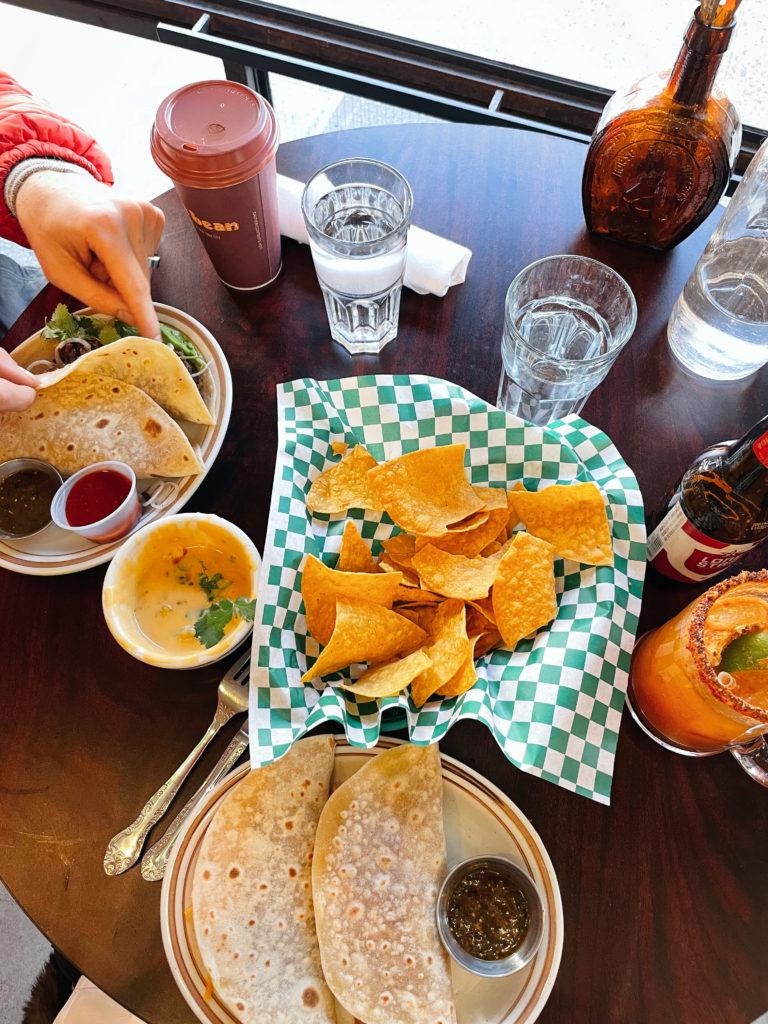 Why the Yellow Rose Has The Best Tex-Mex in NYC
If you've never had a breakfast taco, then 1.) I feel bad for you and 2.) you need to hop on that. Like a bacon, egg, and cheese is to a New Yorker, a breakfast taco is to a Texan—it's warm, comforting, and tastes so good, it should be illegal. And don't even get me started on eating one of these after a long night of partying.
I decided to order the classic bean and cheese taco. Which is made with refried Rancho Gordo pinto beans and cheddar cheese on a flour tortilla. I also had a chorizo and egg taco. Not only could I tell that the flour tortillas were handmade in the restaurant (they are made with sonoran flour), but I loved that my tacos were served with a heavenly green tomatillo salsa on the side, too. Curtis ordered the Migas taco (made with scrambled eggs with crunchy chips and other toppings). He also ordered the barbacoa taco (made with braised beef cheeks). All four of our tacos were pretty large, and absolutely delicious. And while Curtis enjoyed both of his, we concluded that my chorizo and egg was certainly the tastiest of the bunch.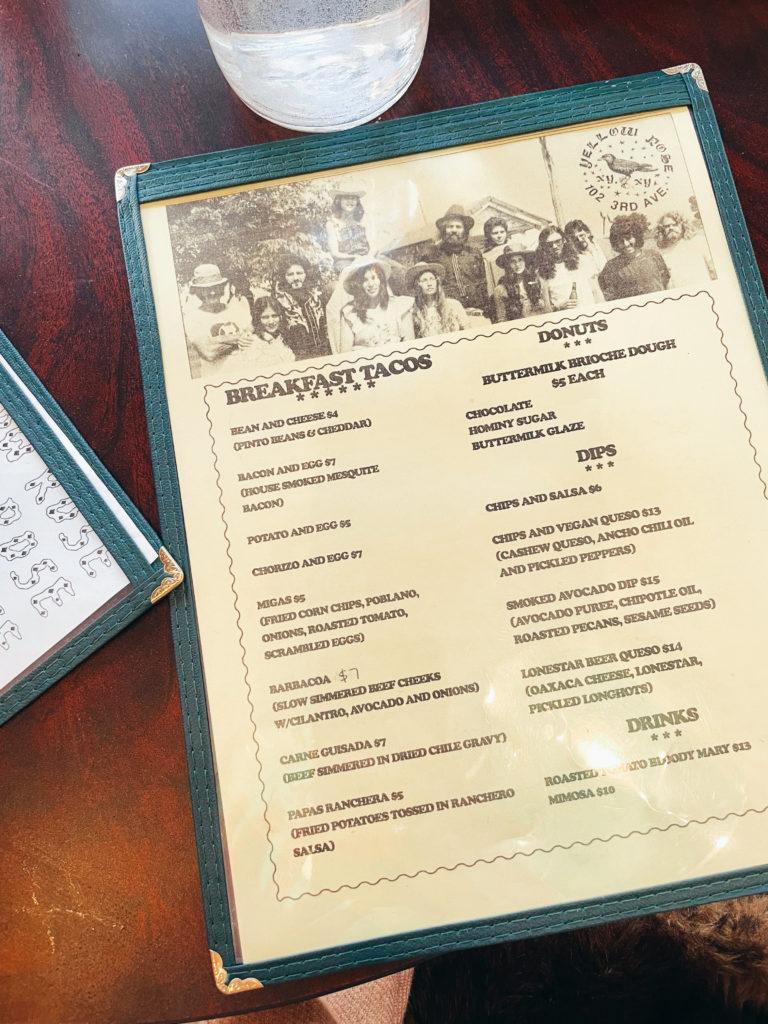 Yellow Rose NYC Menu
Unfortunately, there were so many other items I wanted to try on the menu. Like the Pork Chop Huevos Rancheros, Vegan Queso and Chips (topped with pickled pepper), Chicken Verde Taco, Carne Guisada, and the Texas Sheet Cake. But my extremely full stomach wouldn't allow it. Good thing I'll be frequenting the Yellow Rose probably every weekend from now on.


Yellow Rose NYC Delivery
If you're looking to try out Yellow Rose for yourself, I urge you to check them out here on their website or go to GrubHub and order for pickup or delivery.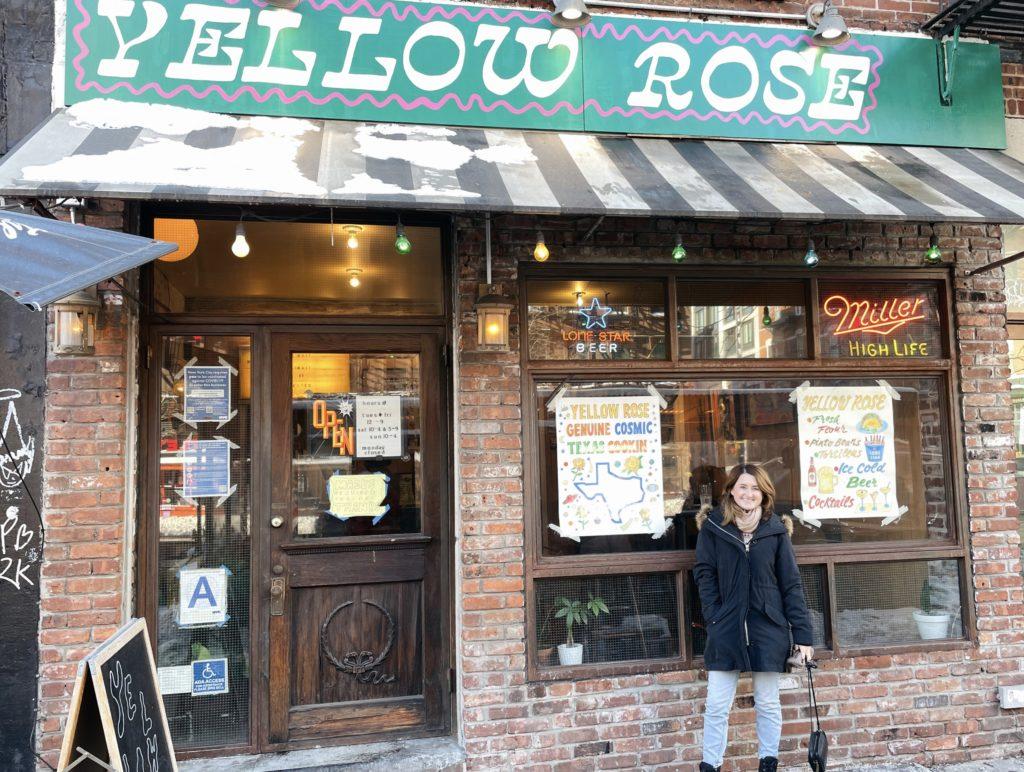 The Final Verdict
Dining at the Yellow Rose in NYC brought me right back home. And while I sometimes love to hate on my Texas roots (too many guns and too few Liberals), eating at this establishment made me feel really proud to be a part-Southerner (especially while living in NYC). Whether you're a native San Antonian, or have never tried a breakfast taco before (you really need to get on that), waiting in line for a table at the Yellow Rose on a Sunday morning is 100% worth it.