Let's face it: completing a dry month can be difficult—especially when you're someone who drinks pretty regularly. After trying my first dry month this past August, I learned that if you're going to abstain from alcohol for 30 days, you better prepare yourself! I've found that the easiest way of championing through a dry month is to swap out your favorite booze for the best non-alcoholic drinks instead.
An unexpectedly enjoyable thing I did while going through my first dry month was testing out the best non-alcoholic drinks (mainly beer and wine) to see which ones I liked. I'm honestly not a huge classic cocktail drinker (I know, I missed out on the piña coladas), so I, unfortunately, haven't really tried any of the non-alcoholic spirits or curious elixirs on the market (but I hear some of them are pretty dang good). Plus, I wanted to see what other options were out there aside from sparkling water or tonic water with lemon juice and plain club sodas.
I'm currently completing my second dry month and being sober curious, I've had my fair share of the best non-alcoholic drinks at this point. Below, I've ranked what I've tried from my favorite to my least favorite, and while some are incredibly convincing, others certainly are not. If you're interested in completing a dry month in 2022, I highly suggest you look into the best non-alcoholic drinks on the market (the non-alcoholic beverage market is growing rapidly), as these helped me tremendously during those moments when I was tempted to reach for a drink after a long workweek.


The Best Non-Alcoholic Drinks, Ranked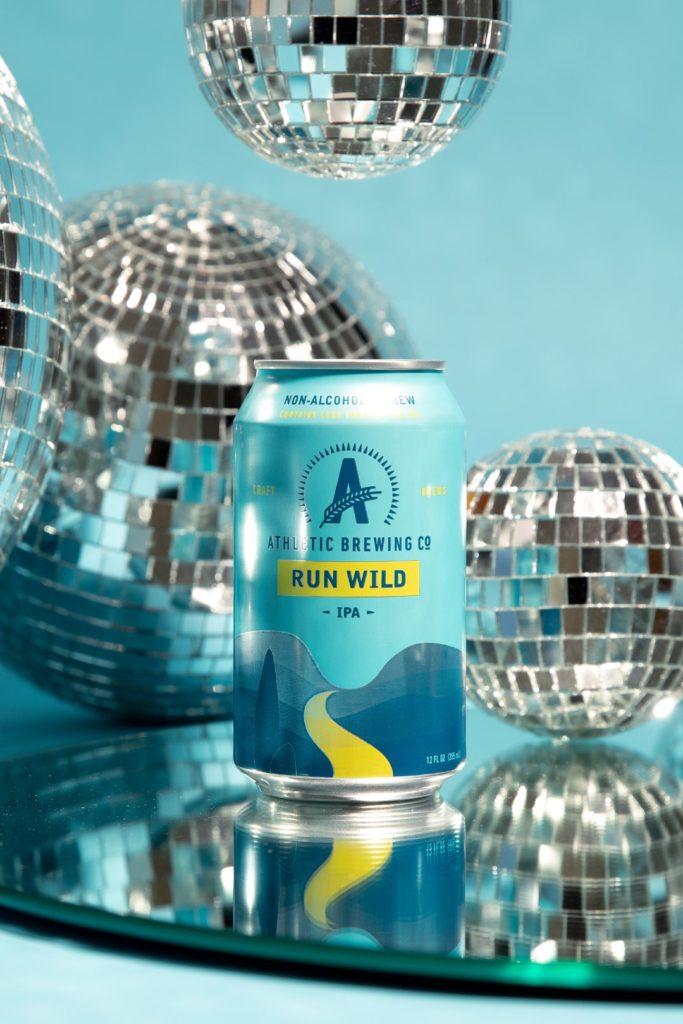 1. Athletic Brewing Co. Run Wild IPA
I know this sounds dramatic (Daley…being dramatic? No way! 😉 ), but Athletic Brewing Company has changed my life. If this company reached out to me and asked me to work for them, I'd probably drop everything and run to Stratford, CT (where they're based). Not only is their marketing fun and packaging so damn cool, but their beers are one of the best non-alcoholic drinks that I've tried, and honestly taste better than most of the shit I order at my local bar.
The flavor profile is amazing, but I think the best part of Athletic Brewing Co. is that I have found these beers everywhere.
Whenever I'm out with friends at a bar during a dry month, and I ask the bartender if they have any NA beers (and I'm not talking ginger beer), many of them have at least one of the Athletic Brewing Co. brews fully stocked behind the bar. Honestly, it's amazing for not only someone who is doing a dry month, but for anyone who is out and feels like they want to keep drinking without flooding their system with more booze. These great-tasting beers are a good way of avoiding a massive hangover without compromising.
Their Run Wild IPA is the most popular, award-winning craft beer, and is the beer I've found most available at bars (at least in the tri-state area). I'm not even a huge IPA fan, but I love the taste of this one. I drank three or four of them out at a bar in Brooklyn a few weeks ago, and it made me feel like I was keeping up with my friends and still being social, without consuming actual alcohol. Even if you're not a huge IPA fan, I highly suggest you try this beer if you're doing a dry month. That being said, if you're not a fan of beer at all, you probably won't love this one.
($28 for 12-pack, amazon.com)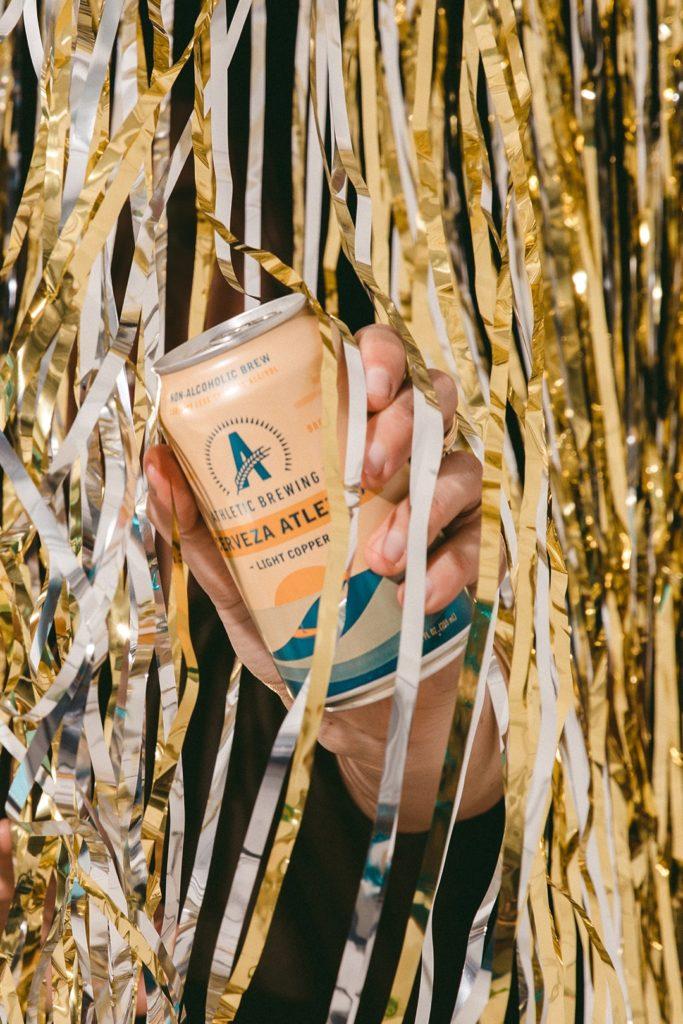 2. Athletic Brewing Co. Cerveza Athletica
This is another one of the best booze-free drinks from Athletic Brewing Co.—it's a Mexican-inspired, light copper lager that kind of reminds me of a Tecate or Modelo. I really like this one for its lightness (it's really easy to drink a lot of these), and it was the perfect substitute this past August, when I was dying for my mom to make me her famous Micheladas, sans Tecate. I honestly couldn't even taste a difference in the drink and was able to down a bunch of spicy Micheladas without the guilt.
($28 for 12-pack, amazon.com)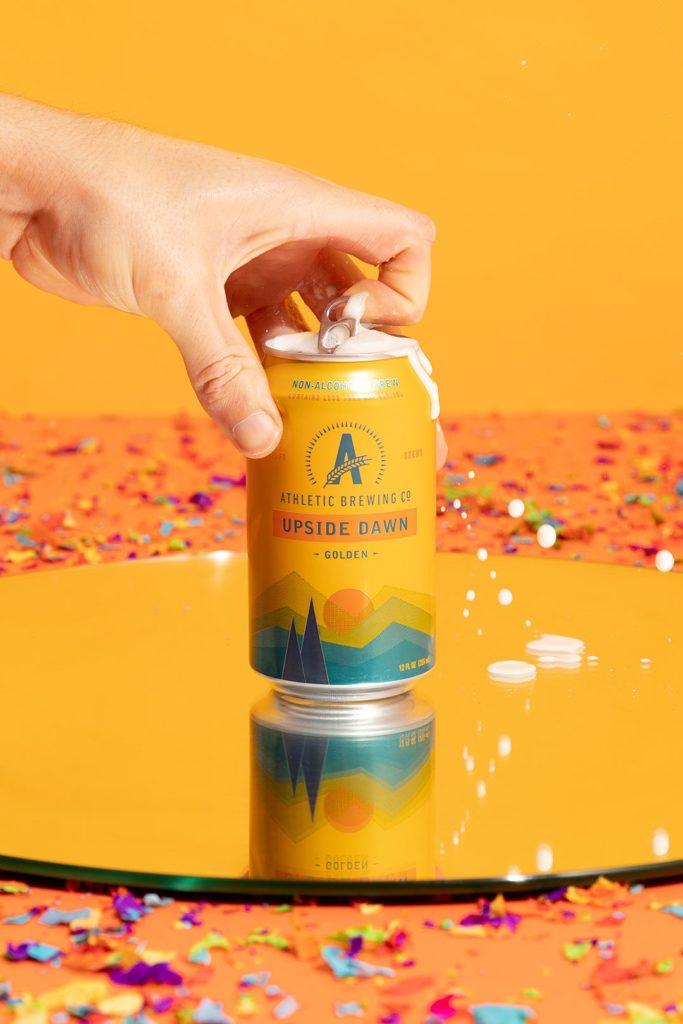 3. Athletic Brewing Co. Upside Dawn
If you like a golden ale (think Kona Big Wave, one of my faves), then you'll love the Upside Dawn beer. I definitely like this one from the company, but it's not my favorite either. I think this one is more widely available than the Cerveza Athletica (less so than the Run Wild IPA), and I love that it's gluten-free, if you're into that.
($13 for 6-pack, athleticbrewing.com)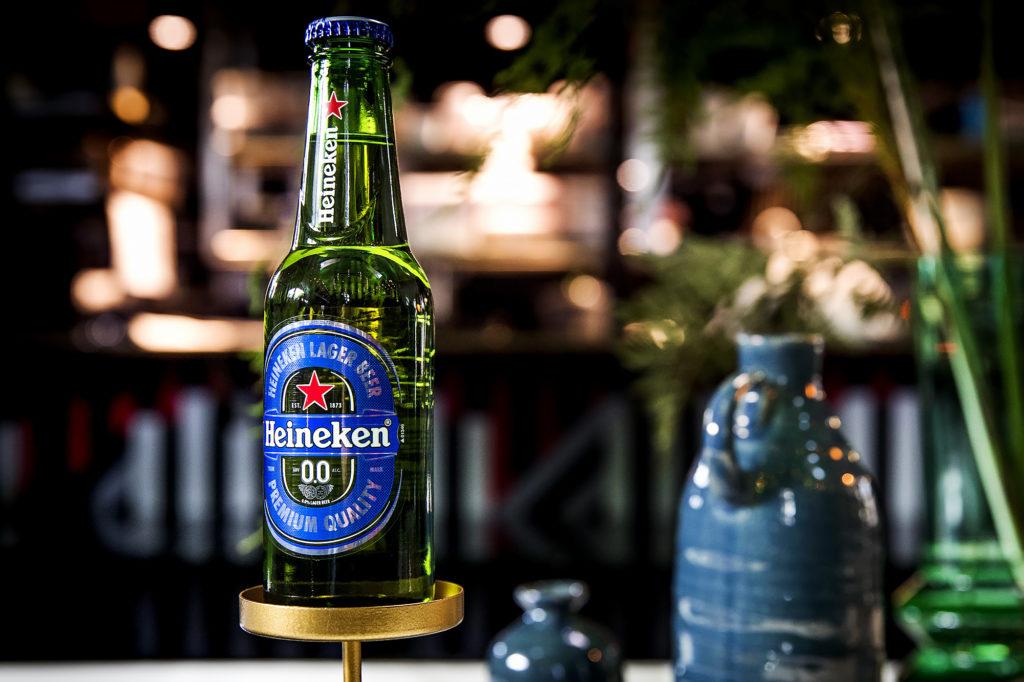 4. Heineken 0.0
I'm pretty sure the only thing I drank in college was Heineken. I remember walking around the Bronx with a 24-ounce bottle of "Heiny" one too many times (may or may not have gotten a few open container tickets while trying to "hide" my giant bottle of beer from the cops on the corner), and I just loved the light taste. The first time I tried Heineken 0.0, I was pretty blown away. I couldn't really taste a difference compared to the other alcoholic beers, and I like that this beer is pretty available at many bars and establishments.
(prices will vary, heineken.com)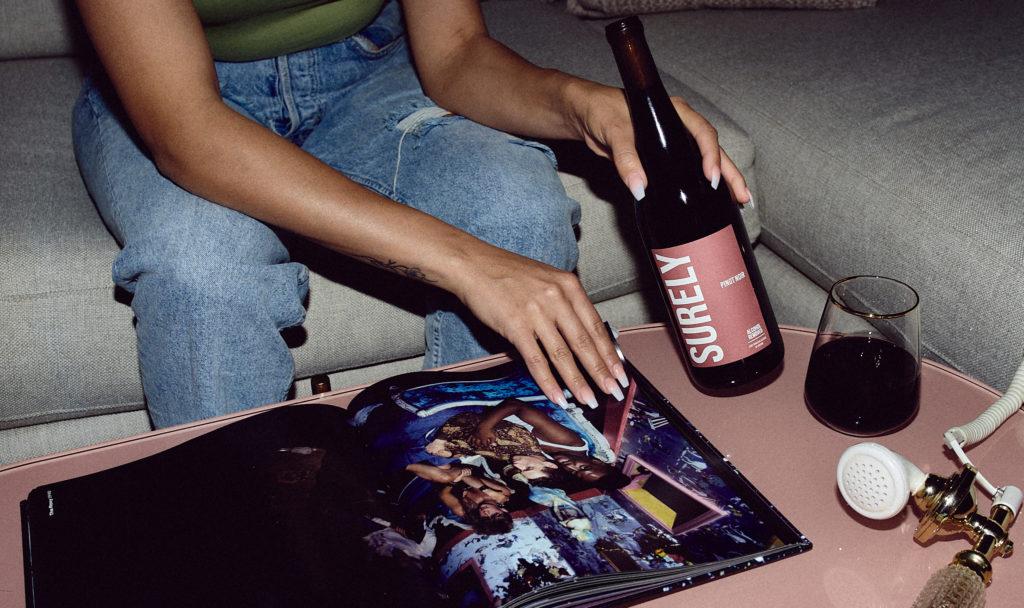 5. Surely Non-Alcoholic Pinot Noir
Surely just sent me their new Pinot Noir for editorial consideration, and I'm totally obsessed with this. It tastes like a slightly sour red wine, and honestly does the trick for me when I want to cozy up in a blankie, pour a glass of a full-bodied winter wine, and devour whichever trashy show is on Bravo that night. This is the first wine I've tasted that seems relatively close to alcoholic wine, and I definitely plan on purchasing this pick again. Unfortunately, it seems like stock is very limited, as it's not on their website at the moment. The brand also sent me a few of the other products in their line, and I'm excited to test those out as well. I'll report back once I do!
($29, Surely)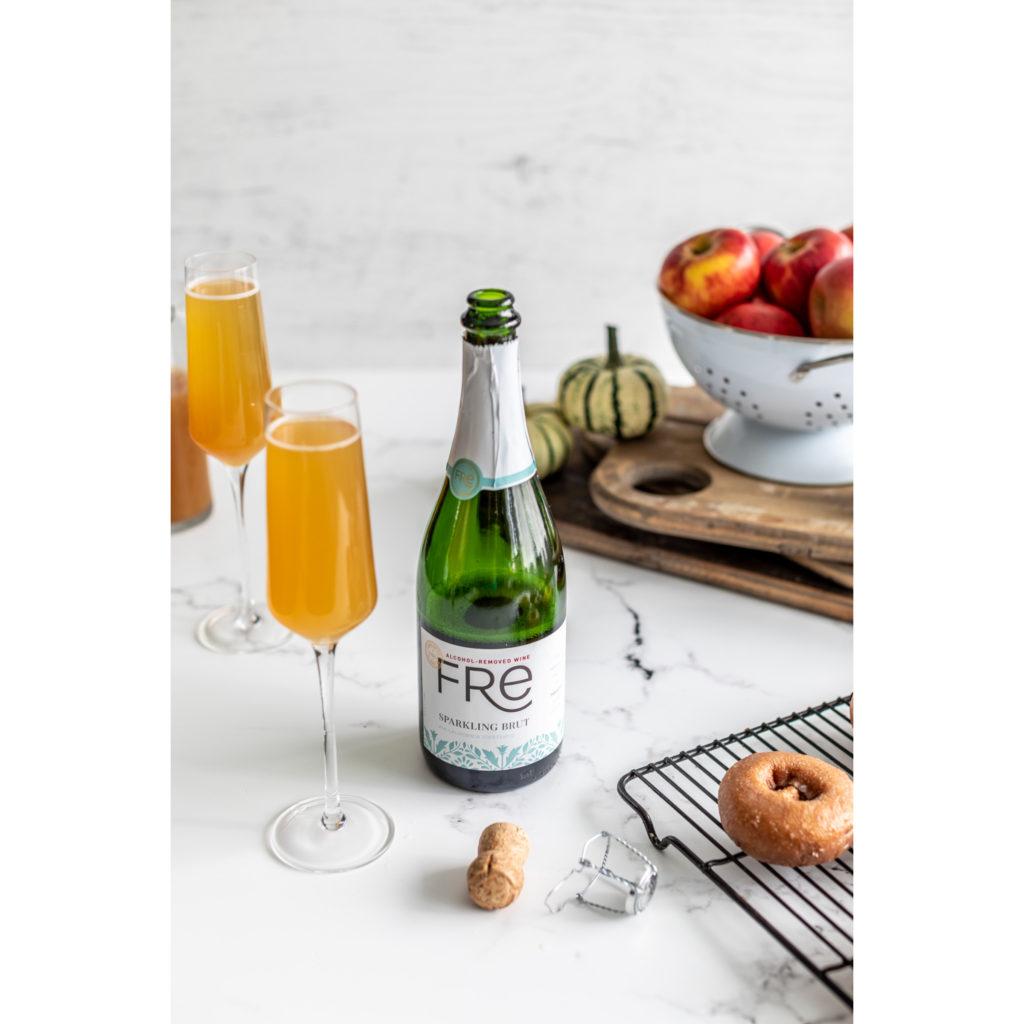 6. Fre Alcohol-Removed Sparkling Brut
After the fail that was Fre Chardonnay (more on that later), I was pleasantly surprised to find this Sparkling Brut from the brand tasted pretty damn good. I loved that this was super bubbly and tasted very crisp and light. I think this is a pretty good dupe for a real prosecco, and I would definitely buy it again.
($8, onestopwineshop.com)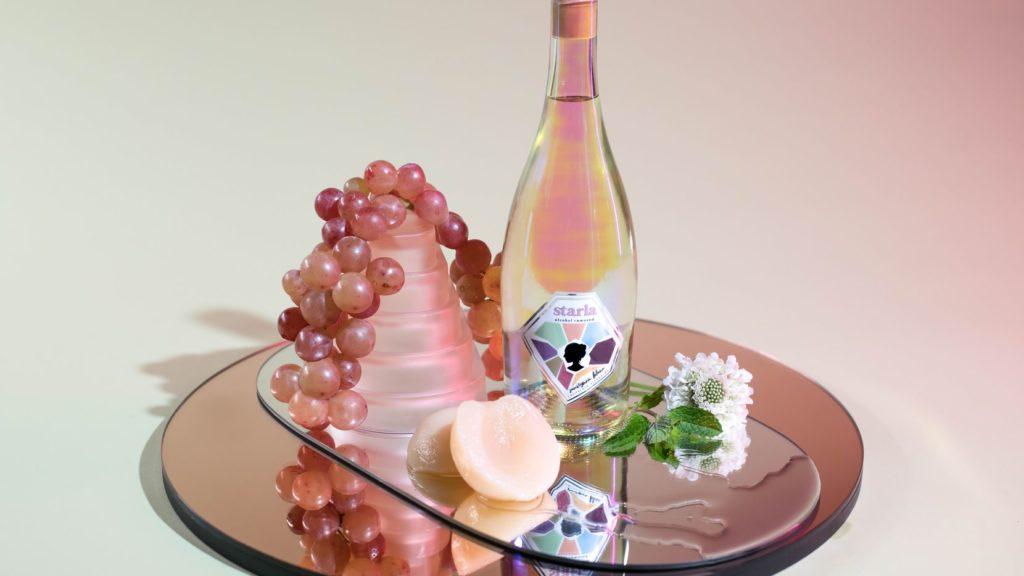 7. Starla Sauvignon Blanc
I have to say, I was a bit disappointed in this wine. My boyfriend and I tried it this week after the brand had sent it to me for editorial consideration, and I found it to be super sweet. If you like sweet, dessert wines, you will love this one, for sure. I liked that it did still taste like wine, but it was just too sweet for my liking. The brand sent me a few other wines to test out (they have a Red Blend and a Sparkling Rosé), so I'm still holding out hope that I will enjoy at least one of them. I have a feeling I'm going to really dig the Sparkling Rosé, as I'm finding that the sparkling wines taste superior to the flat wines on the market.
($84 for 3-pack, starlawines.com)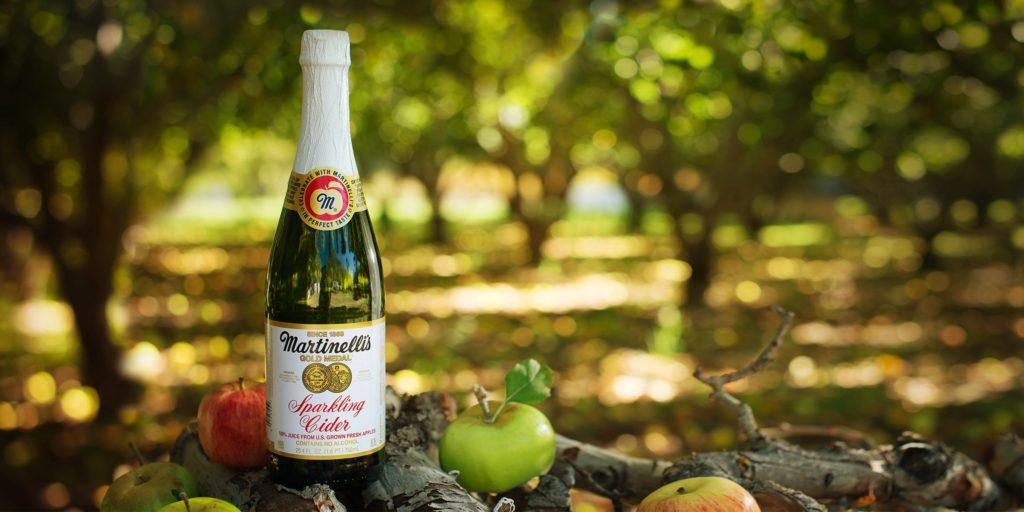 8. Martinelli's Gold Medal Sparkling Cider
My parents used to buy Martinelli's for my brother and me in middle school and high school pretty often, and it was fun to feel like we were "popping bottles" for special occasions back then. Martinelli's is just so classic, and I love that it's not trying to be anything other than what it is: a sparkling cider. I'm not sure this will satisfy any cravings for prosecco or champagne in the slightest, but it tastes good and invokes major nostalgia for me.
($3, amazon.com)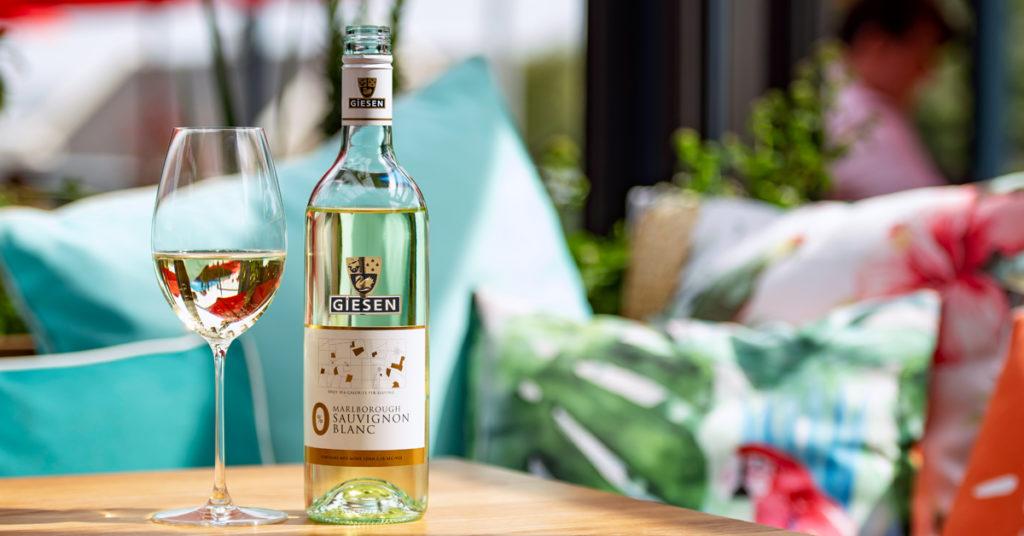 9. Giesen Marlborough Sauvignon Blanc 0% Alcohol
I had a glass of this wine with a friend recently, and while it didn't taste totally amazing, it also didn't taste like fruit juice either (looking at you, Fre and ARIEL Chardonnay). It tasted very sour to me, but my friend seemed to enjoy it for the most part. I'm also not a huge Sauvignon Blanc fan, so maybe that's why I wasn't in love.
($13, totalwine.com)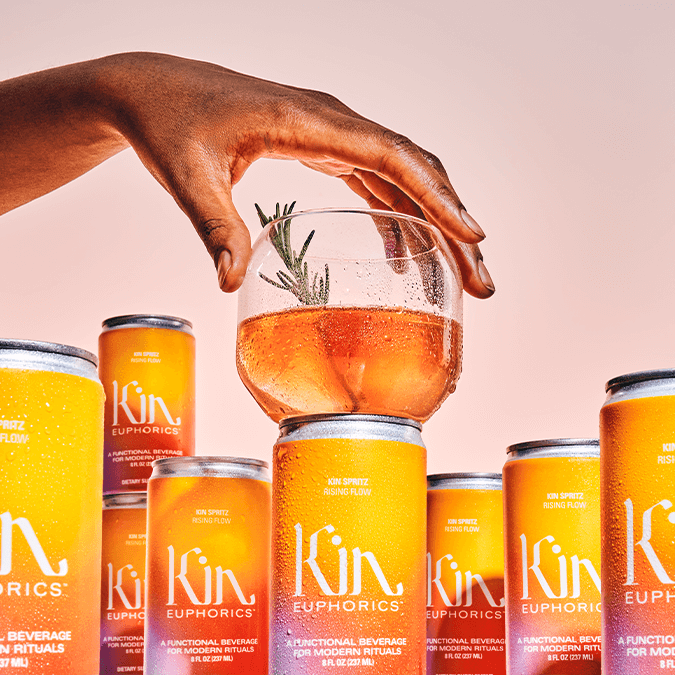 10. Kin Spritz by Kin Euphorics
A brand sent a 4-pack of the Kin Spritz to me during the first few months of the pandemic in 2020. I was drinking (alcohol) pretty heavily during that time, and I remember trying this out one night when I was home alone. Apparently this has caffeine in it, which I wasn't aware of when I took it at night. After I drank it, I remember feeling a slight high, but honestly, I think it was just all in my head! I thought the taste of these was okay, and I could see someone trying to make a fun little cocktail out of these, but they didn't satisfy the craving for an alcoholic beverage like some of the beers and wines on this list do.
($22 for 4-pack, amazon.com)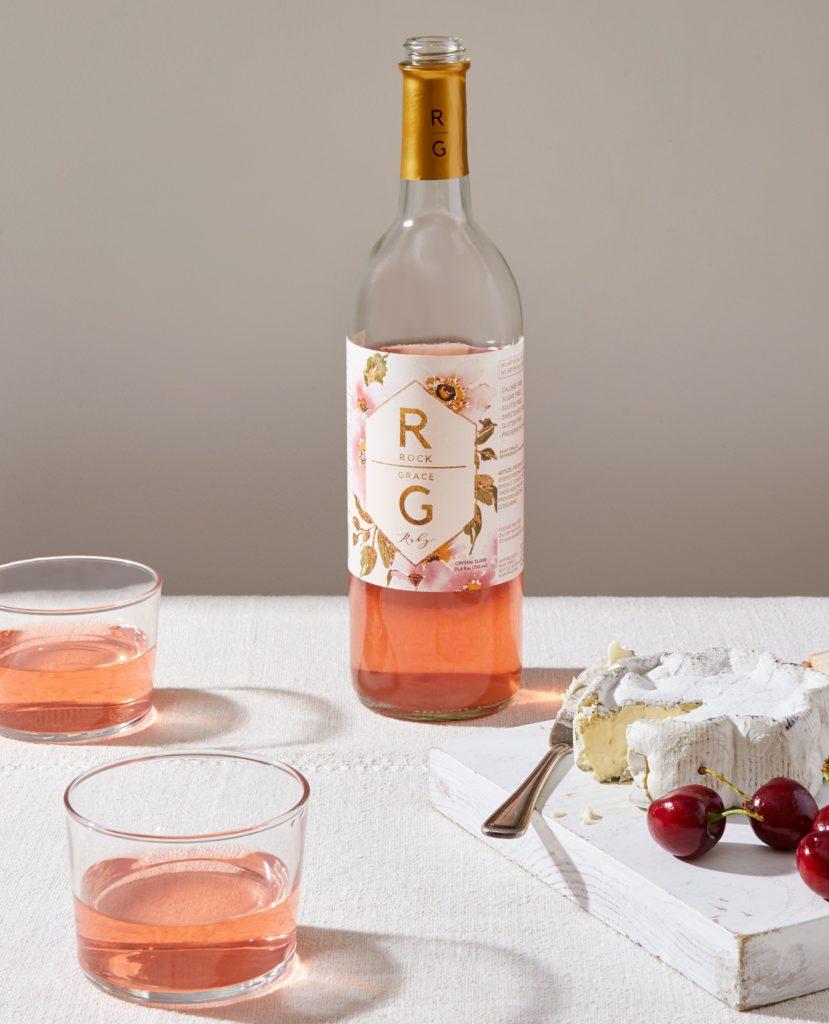 11. Rock Grace Trio-Sampler Pack
I was really disappointed when I tried these drinks. I found the brand after watching Luann De Lesseps from Real Housewives of NYC rave about it during her sobriety. The Rock Grace Original tasted like very lightly flavored water—like, less flavored than some of the tea I drink daily. I drank the bottle of Rock Grace Sparkling with a few friends, who said they liked it, and I didn't mind it either, but it certainly didn't taste like prosecco. I ended up giving away the Rock Grace Ruby Preserve because I didn't have my hopes up.
($63 for 3-pack, rockgrace.com)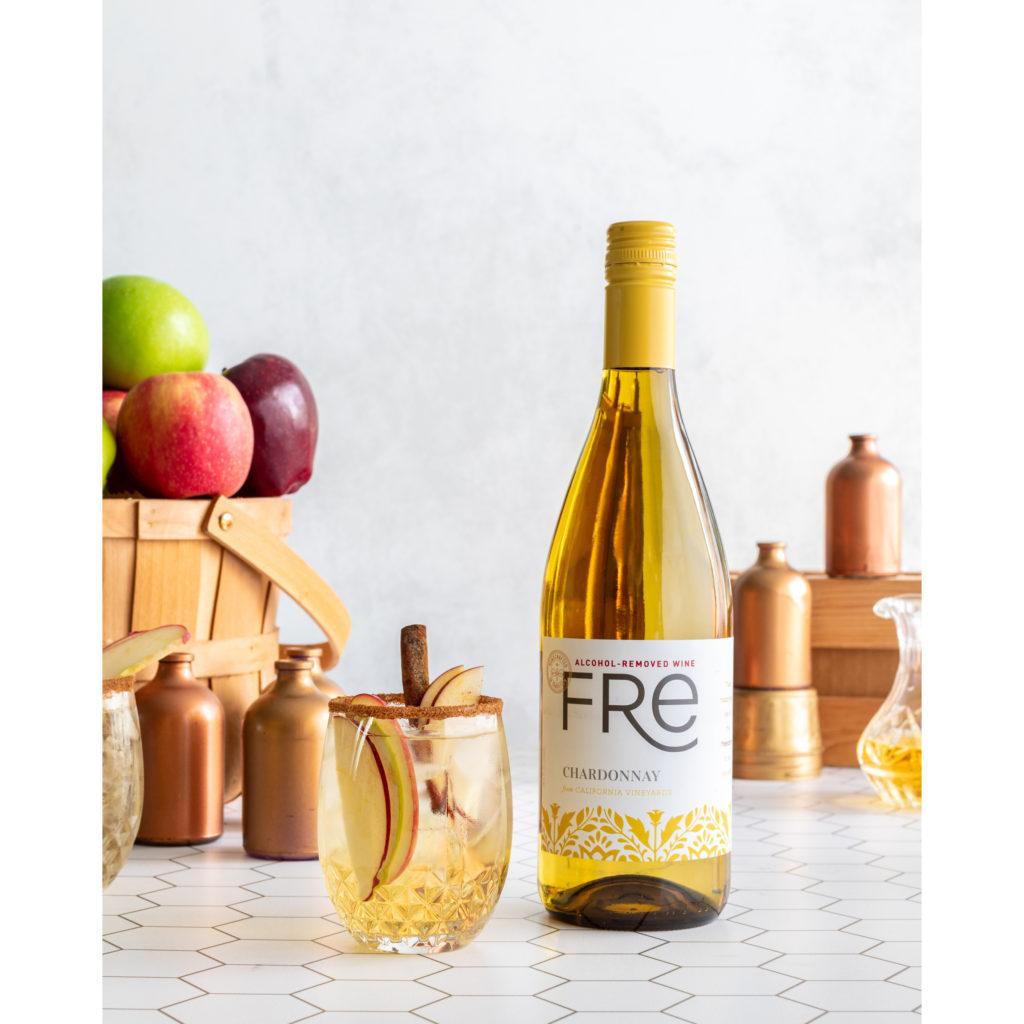 12. Fre Alcohol-Removed Chardonnay
Drinking the Fre Chardonnay made me realize that a lot of the non-alcoholic wines have a long way to go before tasting like real wine. I was shocked and disappointed by how much this tasted exactly like apple juice, especially because I'm a chardonnay fan (La Crema Chardonnay is where it's at!). I wanted this one to work out, but it failed pretty miserably for me.
($7, onestopwineshop.com)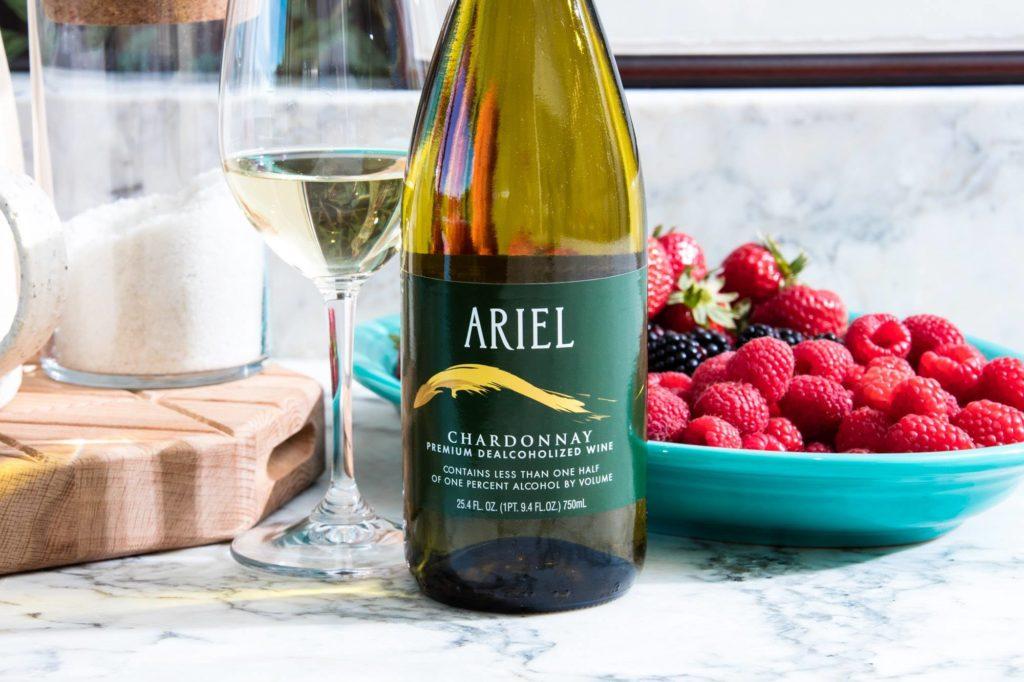 13. ARIEL Chardonnay
I shared this bottle with a friend, and we were laughing about how much this tasted exactly like apple juice. If I wanted fruit juice as my alternative, I would've bought some from the juice aisle at my grocery store! I have nothing more to say about this other than I wouldn't buy again.
($9, arielvineyards.com)

IMAGE SOURCES