I spend a decent amount of time traveling via airplane. My parents live in Texas, my brother lives in Los Angeles, I travel for work, and I also enjoy hopping on a flight for a vacation or two every now and then.
Because I am a bit of a nervous flier, I always like to pack everything I know I'll need—the smoother my flight experience is, the less likely I'll need to take anti-anxiety medication. Not only do I get angsty before and during a flight, but my skin can get hella stressed, too. Thanks to abrupt changes in humidity and temperature during a flight (not to mention jet lag!), your skin will go through the wringer, resulting in potential dryness, irritation, or even breakouts.
Thankfully, there are steps to take (and products to pack) to avoid skin irritation from air travel. I've tried a ton of travel beauty products throughout my years as a beauty journalist, and there are a few items I always end up shoving into my carry-on bag.
I am not one of those air travel divas who applies a sheet mask, a hefty eye cream, and is jade rolling her face throughout the flight. I find it too extra and unnecessary. That being said, there are definitely some air travel beauty essentials I can't live without, some a bit more high-maintenance than others. Below, find my tried-and-true list of 20 air travel beauty essentials. 
20 Air Travel Beauty Essentials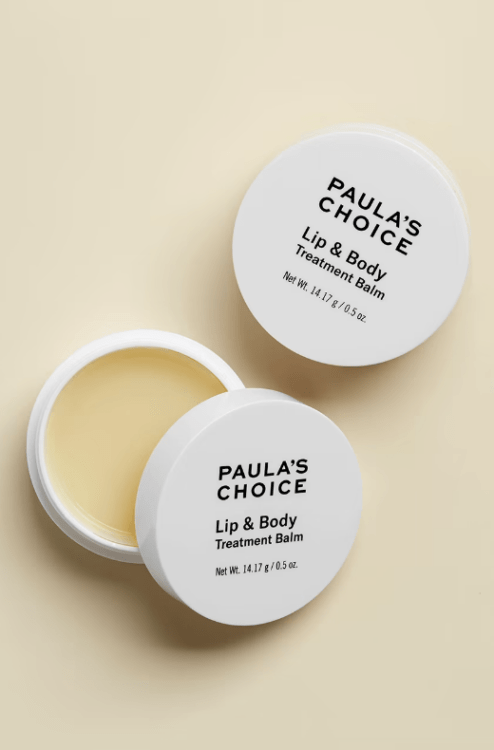 Paula's Choice LIP & BODY Emollient Treatment Balm
This is hands down my absolute favorite lip balm and I've gone through so many containers of this stuff over the years. It says it's meant for the lips and body, but I mostly use it on my lips, especially when I'm traveling. I find that I won't have to reapply this stuff very often, as it does a great job of staying on my lips and not budging.
I love that it's fragrance-free and doesn't have any of the BS that other lip balms have—it's one of the few that don't irritate my lip area. It's definitely on the thick side, and feels more like a thick balm than a light lipgloss or something along those lines.
Available at Amazon ($15) | Also available at Paula's Choice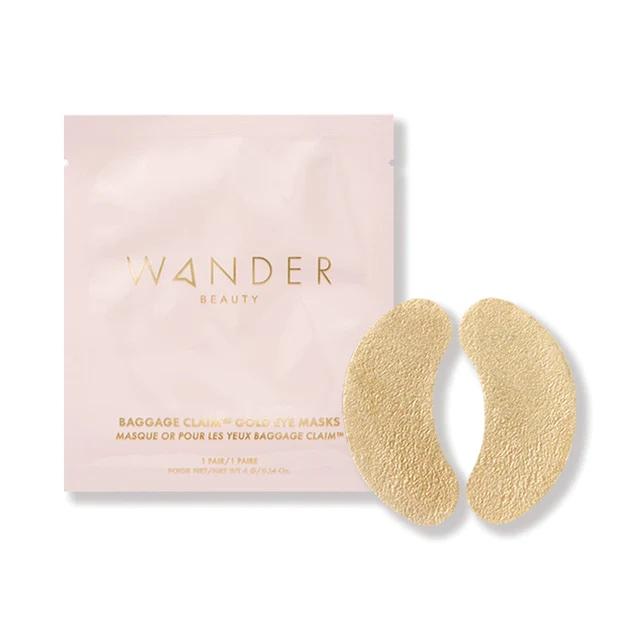 Wander Beauty Baggage Claim Eye Patches
Like I mentioned previously, I'm not one of those divas doing a 10-step beauty routine on an airplane. If I do find myself wanting to be a bit diva-esque and feel extra pampered, I like to apply these under-eye patches to look bright-eyed and bushy-tailed when I hop off the plane. They contain peptides, amino acids, and hyaluronic acid (to help decrease puffiness and dark circles). I love that they are shiny and fun to wear, too. Plus, after long days, they can make the skin on your eyes feel refreshed AF.
Available at Amazon ($26) | Also available at Sephora and Macy's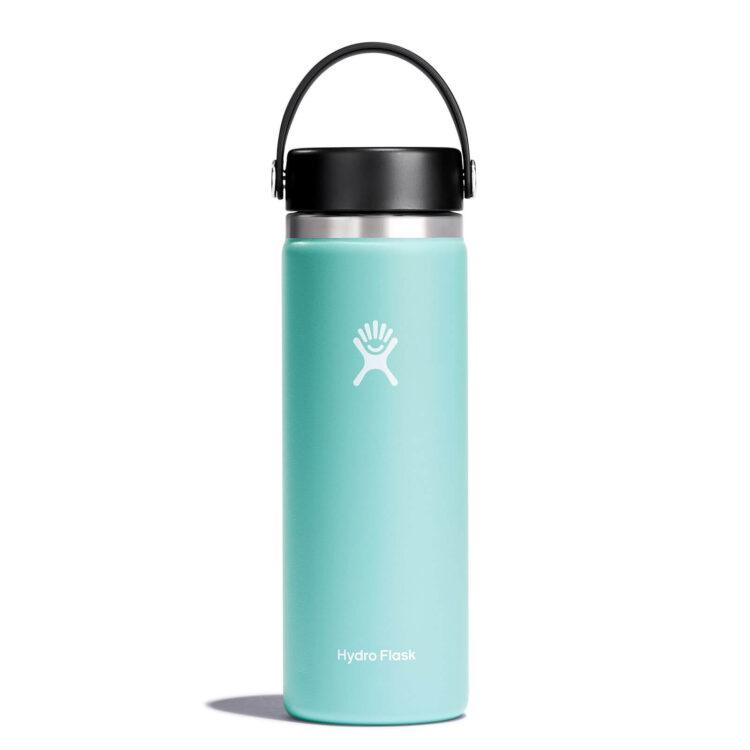 Hydro Flask 20-Ounce Water Bottle
It's amazing to me that I ever traveled without a reusable water bottle. I used to just buy a giant plastic water bottle every time I would fly. Considering the world is burning down thanks to global warming, I've rerouted that habit into bringing my own bottle. I have a few Hydro Flask water bottles and love to travel with them. They keep my water cold and I find myself using them a lot after the plane ride, during whichever work trip or vacation I am jet-setting to.
The reason I added a water bottle to this air travel beauty essentials list is that dehydration is the number one reason for dry skin after a flight. Plus, the humidity level in an airplane is usually around 20 percent, while the standard humidity level our skin is used to is between 40-70 percent. 
You can slather on all the crap you want to your face, but it won't do shit if you're dehydrated and really thirsty. I suggest chugging water before your flight, then drinking more water throughout the flight to ensure you don't land with hella dry skin.
Available at Amazon ($33) | Also available at Dick's Sporting Goods and Hydro Flask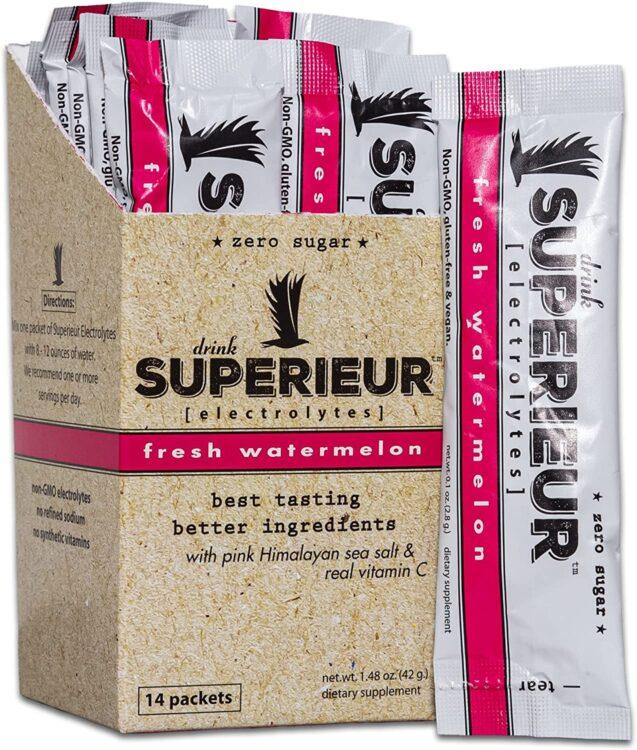 Superieur Electrolyte Powder Packets
I worked with a nutritionist a few years ago and she suggested adding this electrolyte powder into your water daily to beat dehydration. My boyfriend, Curtis, and I use this stuff all the time (I love how minimal and clean the ingredients are), and find it very convenient to bring a bunch of these packets along whenever I'm traveling. I suggest you use one before and one after your flight for optimal hydration.
Available at Amazon ($29)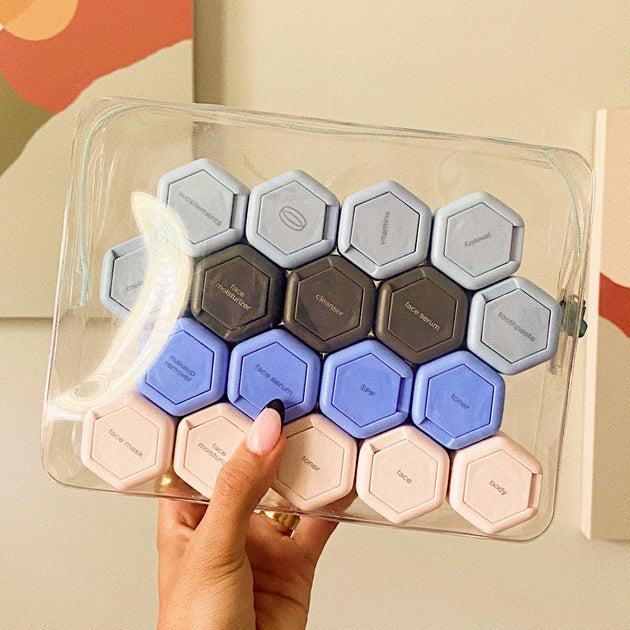 Cadence The Capsule
The brand sent me some of these little capsules to try and I think they are super convenient and very cool. They offer the perfect amount of space to squirt your various beauty products inside, and I love that they are magnetic and can connect to each other. They are a bit pricey (each capsule is $14), but I think these will last you a long time.
Available at Cadence ($14 each)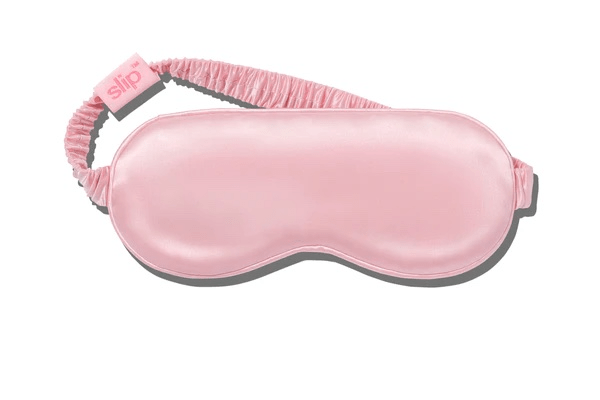 Slip Pure Silk Sleep Mask
Especially when you're on a red eye, a sleeping mask is an air travel beauty essential. are A ton of brands have gifted these eye masks to me over the years, and they are definitely the softest and comfiest sleep masks on the market. It really feels like there's nothing on my face every time I wear one. I never sleep on an airplane (thanks to my aerophobia), but I will use a mask if I want to "rest my eyes" or need to force myself to sleep if I'm on any long-haul flights. I use these masks almost every night for bed.  
Available at Amazon ($50) | Also available at Sephora, Ulta, and Anthropologie
Nudestix Sunset Nudes 3-Piece Set
Nudestix is one of my favorite brands, and I especially love traveling with these sticks. They are mini and easy to pack, they come with a sharpener, and I find these shades to be flattering on most skin tones. I love packing this set in my carry-on to apply in the bathroom, right after I land and before I arrive at my destination. It makes me look like I got my shit together—even without a full face of makeup.
Available at Sephora ($27) | Also available at Nudestix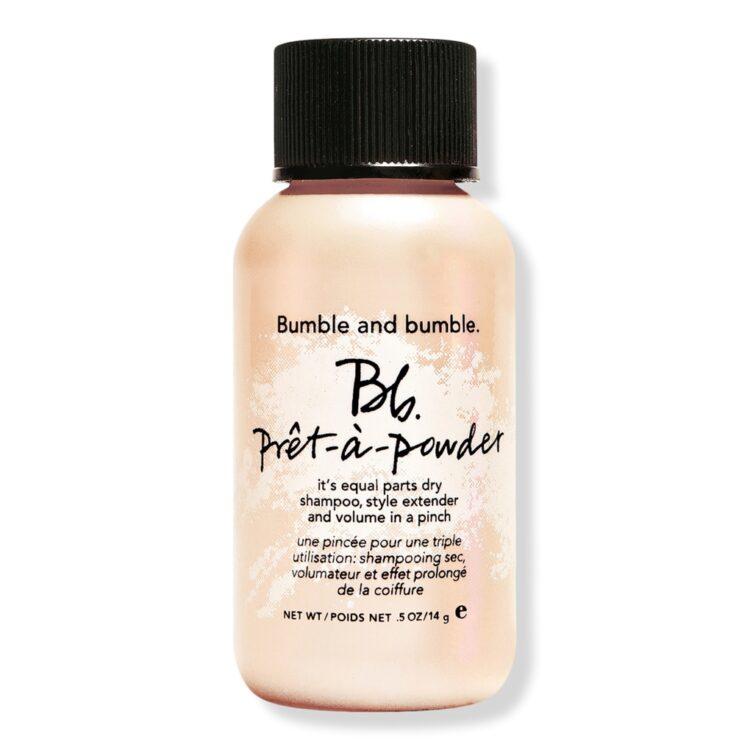 Bumble and bumble Pret-A-Powder
This little bottle of dry shampoo is atop my air travel essentials list. And it's lasted me a long, long time. I like that it's non-aerosol and is very powdery. I don't like that it's white and can leave a white cast on my brown hair. For this reason, I can't really apply it to the front of my hairline, as it will be a bit noticeable. I usually apply it along my roots in areas you won't be able to see it. It does blend in, just not as much as some of my other dark hair dry shampoos. 
Available at Ulta ($15) | Also available at Sephora and Bumble and bumble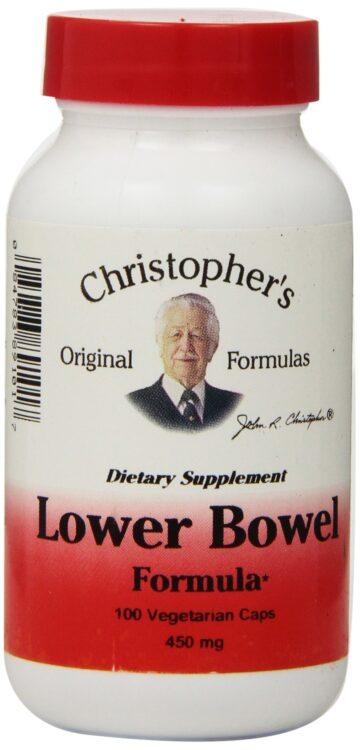 Dr. Christopher's Original Formulas Lower Bowel Formula Capsules
Why are constipation pills on your air travel beauty essentials, Daley? Well, because I'm a firm believer that constipation (or any other gut issue) affects your skin, especially while traveling. When your body is consuming foods it's not used to, it might have a tougher time digesting and getting everything out. That's why I like to travel with these capsules, which help get things moving and avoid any eczema or acne flare-ups that might occur. I take two capsules daily while traveling.
Available at Amazon ($16) | Also available at iHerb and Dr. Christopher's Herbs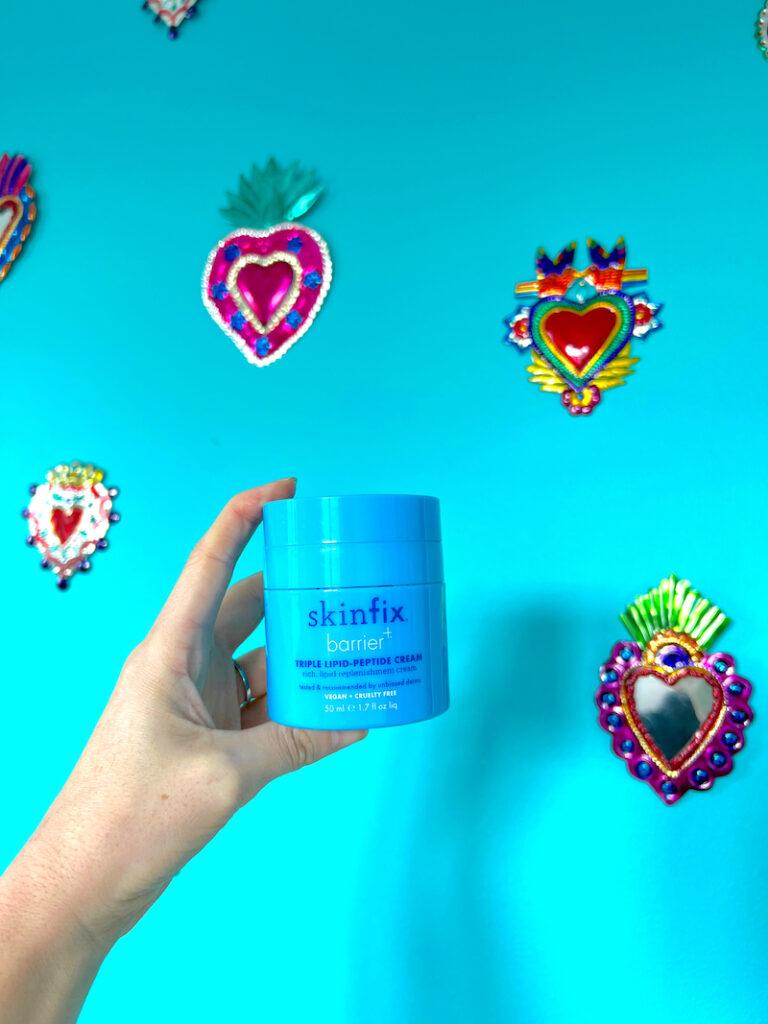 Skinfix Barrier+ Triple Lipid-Peptide Face Cream
This face cream is to die for—it's so silky smooth, luxuriously thick, and does a great job of protecting your moisture barrier (a crucial necessity when traveling in an airplane). Yes, I know it's a bit pricey, but I think it's one of those creams that's worth the splurge. This comes in especially clutch when you apply it right after washing your face.
Available at Sephora ($54) | Also available at Kohl's and Skinfix

L'Occitane Shea Butter Hand Cream
Super dry air coupled with drying hand soap and hand sanitizer makes for very dry hands. It's always a good idea to bring hand cream along on the plane to apply throughout the flight. Feel free to use this pick on any other body parts you think might need some extra TLC during your trip.
Available at Amazon ($30) | Also available at Ulta and Sephora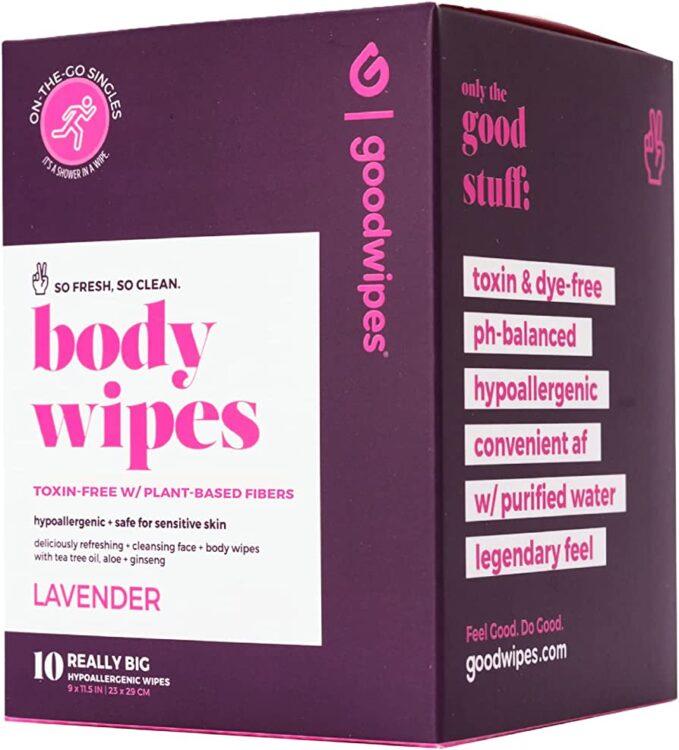 Goodwipes Really Big Body Wipes
I studied abroad in Cape Town, South Africa in 2013 and I think it was the longest travel time I'd ever gone through. I went through multiple layovers and stops. And I remember feeling super, super dirty and gross when I landed in Cape Town many hours later. I wish I'd had these body wipes to use throughout my travels—they're great for short flights, long flights, or anything in between, really. I love that they have essential oils and smell delightful. If you don't have body wipes available, you can also use any face wipes when in a pinch.
Available at Amazon ($11) | Also available at Walmart and Goodwipes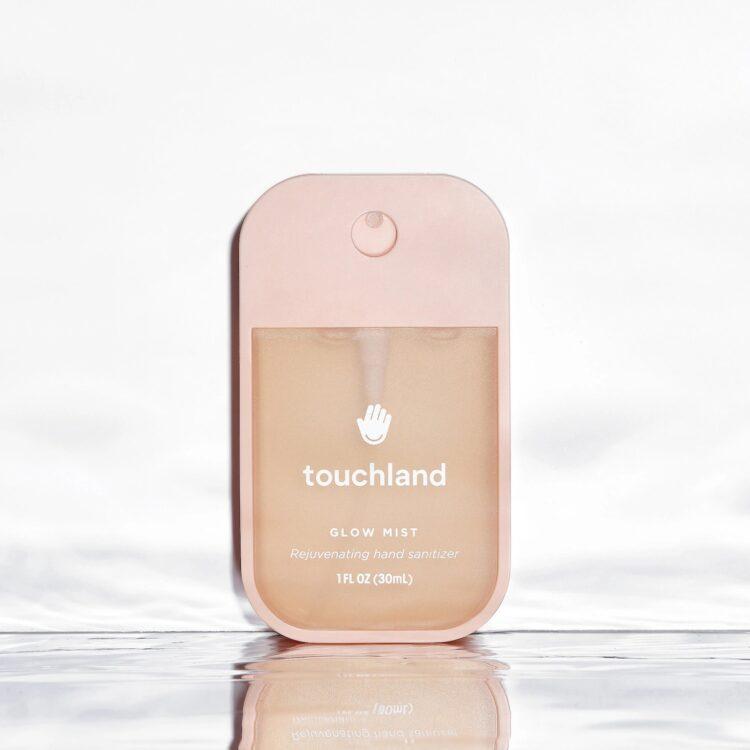 Touchland Glow Mist Rejuvenating Hand Sanitizer
Let's keep it one hundred: airplanes are filthy, and that makes it extra important to sanitize your hands as frequently as possible. In turn, it's crucial to add hand sanitizer to your air travel beauty essentials list. Luckily, Touchland's sanitizer is really easy to spritz on your hands. Since it's relatively thin, it's easy to bring with you in your pockets or a carry-on bag.
Available at Amazon ($16) | Also available at Sephora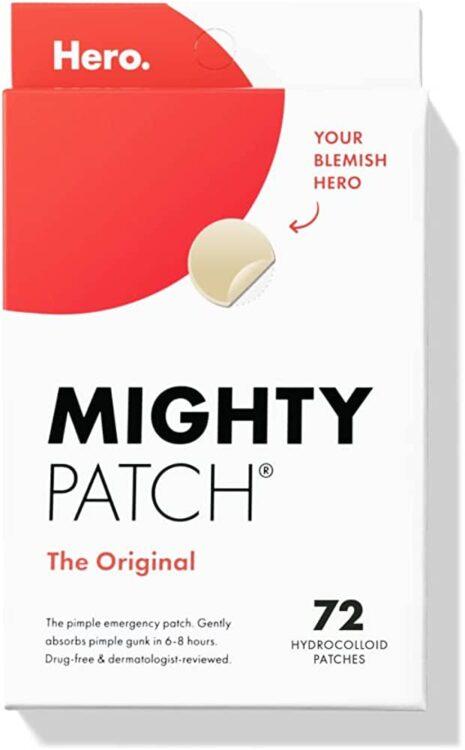 Hero Cosmetics Mighty Patch Original
I've tried a bunch of pimple patches on the market, and these ones are my favorite. If you plan on wearing a face mask (or even if you don't), you can easily hide these under your mask while flying. I like to stick one on, apply my face mask, then remove it at the end of the flight and put a bit of makeup on in the airport bathroom once I land.
Available at Amazon ($13) | Also available at Target and Ulta



Tower 28 Beauty SOS Daily Rescue Facial Spray
Hypochlorous acid face mists are all the rage these days, and for good reason—they do wonders in balancing the pH levels on your skin, which can go haywire while traveling. You can spritz this onto your face throughout the flight to minimize any skin irritation or redness. This is also a great pick to spray on your face right before applying any vitamin C serum or hyaluronic acid serum.
Available at Sephora ($12) | Also available at Kohl's, Amazon, and Tower 28 Beauty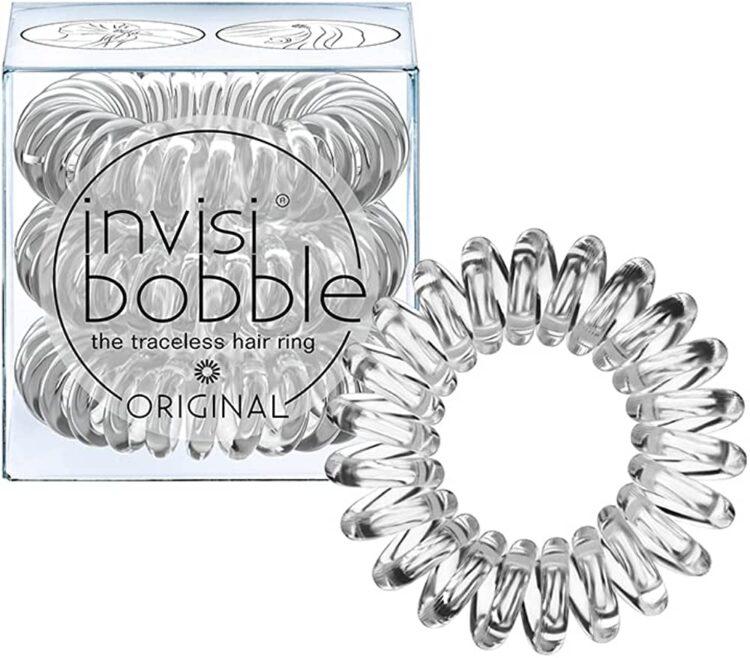 invisibobble Original Traceless Spiral Hair Ties
If you want to put your hair up during the flight, but also want to make sure it looks flawless and crease-free once you land, use one of these. They come in many colors and sizes and are great for any type of hair.
Available at Amazon ($5)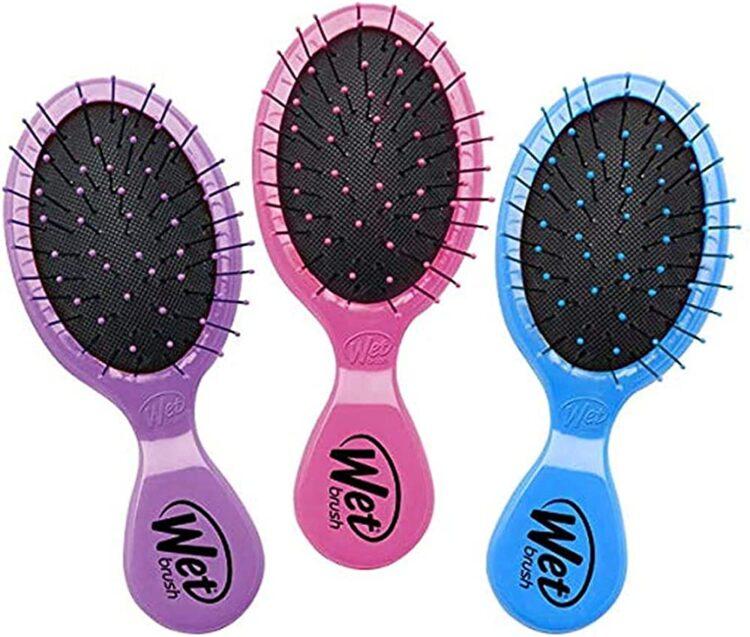 Wet Brush Detangler Hair Brushes
I like bringing a Wet Brush along with me so that 1.) I can use it while my hair is wet and 2.) And I don't have to bring a hairbrush for wet hair and another for dry hair. This works well for both and it's cute and mini.
Available at Amazon ($19) | Also available at Target



Eau Thermale Avène Thermal Spring Water
Again, if you wanna be extra on the airplane, this fab water mist is an air travel beauty essential. Avene is one of my favorite skincare brands, and they are famous for their skin-changing thermal spring water. Spritz some of this mid-flight for an added hydration boost.
Available at Amazon ($8) | Also available at Avène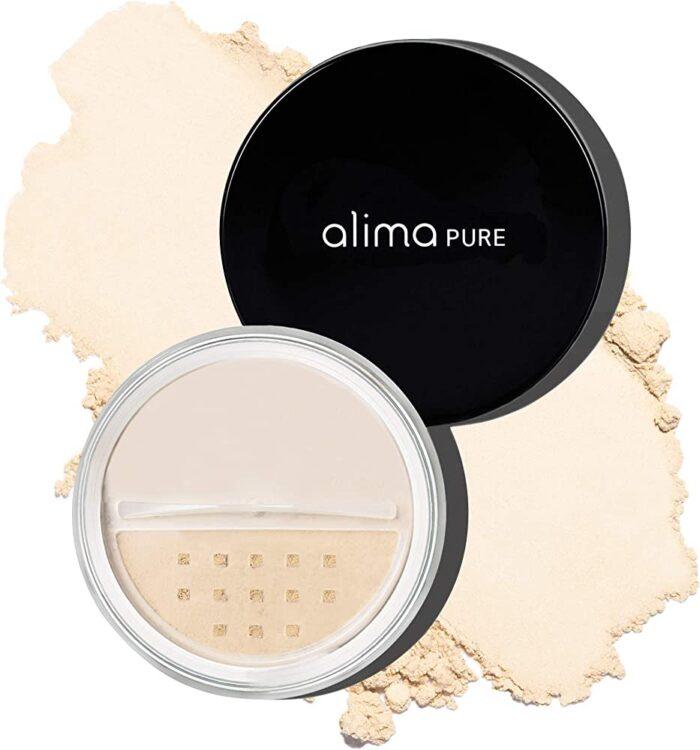 Alima Pure Satin Matte Foundation
This is the only foundation I feel comfortable enough traveling in. I know it won't clog my pores or break me out, especially when I'm wearing a mask for hours at a time. I usually prefer to not wear makeup during flights, and then apply a light layer of coverage in the airport bathroom once I land.
Available at Amazon ($32) | Also available at The Detox Market and Alima Pure

Eau Thermale Avène Cicalfate+ Restorative Protective Cream
If you have any dry patches before, during, or after a long flight, I suggest dabbing some of this rescue cream to the area. It does a great job of protecting and healing your skin from dryness and irritation, and will also help calm redness, too.
Available at Amazon ($28) | Also available at Avène
*This post contains affiliate links, so I may earn a small commission when you make a purchase through the links on my site at no additional cost to you. Thank you so much for supporting my small business by shopping through my affiliate links—I am so appreciative!