Julep Beauty has been on my radar for many years, but I admittedly haven't used a ton of their products. That's why I'm pumped to be one of the few Julep eyeshadow stick reviews out there. I'm hoping that this review will spread the good word about this awesome brand! After testing out this cream eyeshadow stick for review, I'm thrilled to dive into its strong points and its flaws.
Jane Park founded Julep Beauty in 2007 in Seattle. Park is a first-generation Korean immigrant and Yale Law graduate, and was director of new ventures at Starbucks when she decided to start her own company. Unfortunately, Julep has had its ups and downs over the years, but it seems to be doing decently well. Maybe this is one of the Julep eyeshadow stick reviews that could help revive the brand a bit?
While Julep has a ton of great products in its lineup, I am going to be focusing on their best-seller: the Julep Eyeshadow 101 Creme-to-Powder Stick.


Julep Eyeshadow Stick Reviews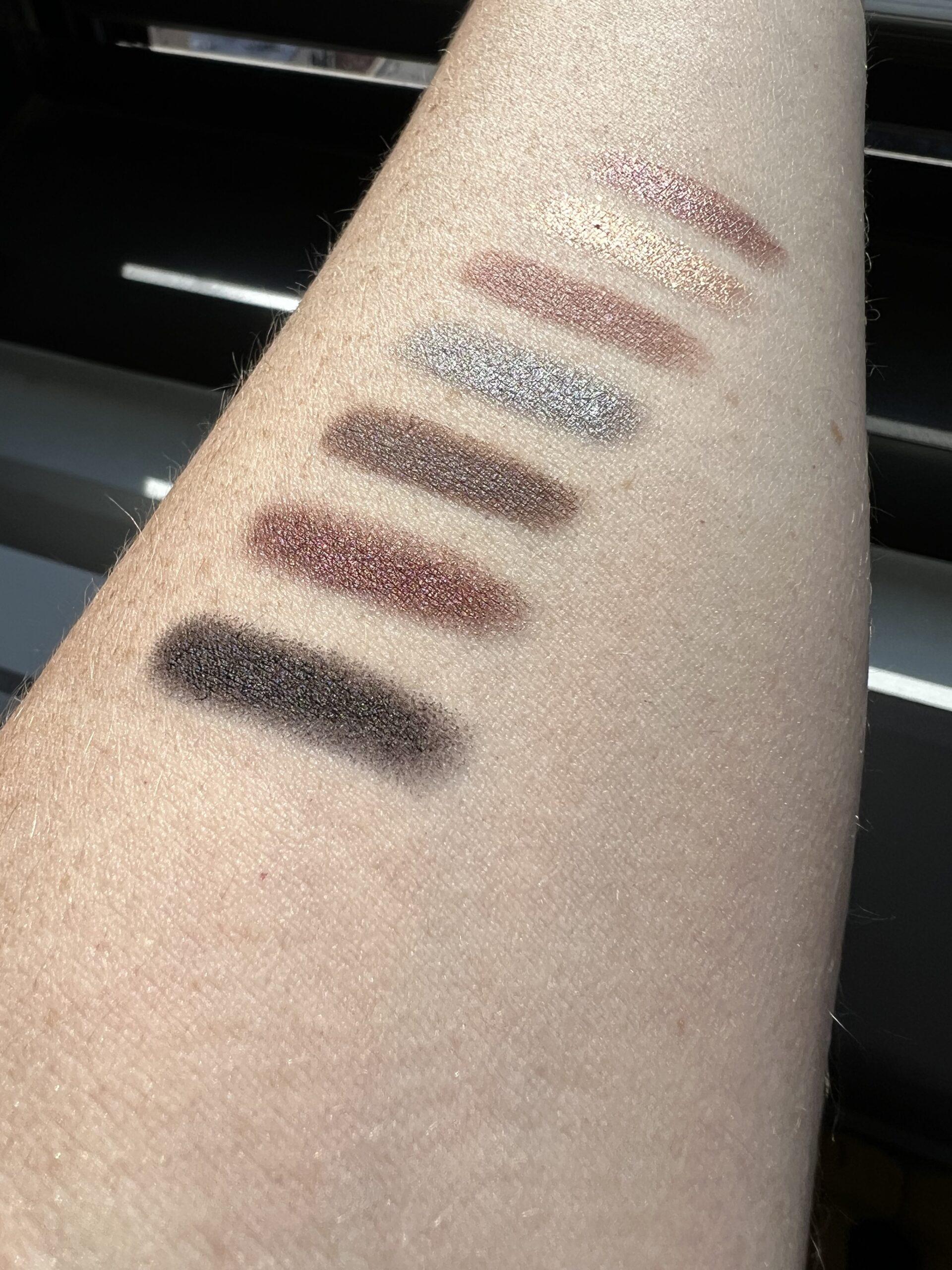 Application
Applying these creme to powder eyeshadows is incredibly easy. All you have to do is swipe them across your lid and blend them in (if you want to). The formula glides on really easily. The Julep eyeshadow sticks are really seamless and feel creamy and soft on your eyelids—you can thank candelilla wax for that.
When I originally used the built-in smudger on the other end of the stick, I noticed that it basically took off most of the product from my eyelids. My advice would be to either use your finger to blend the eyeshadow, use a brush, or just don't use anything at all!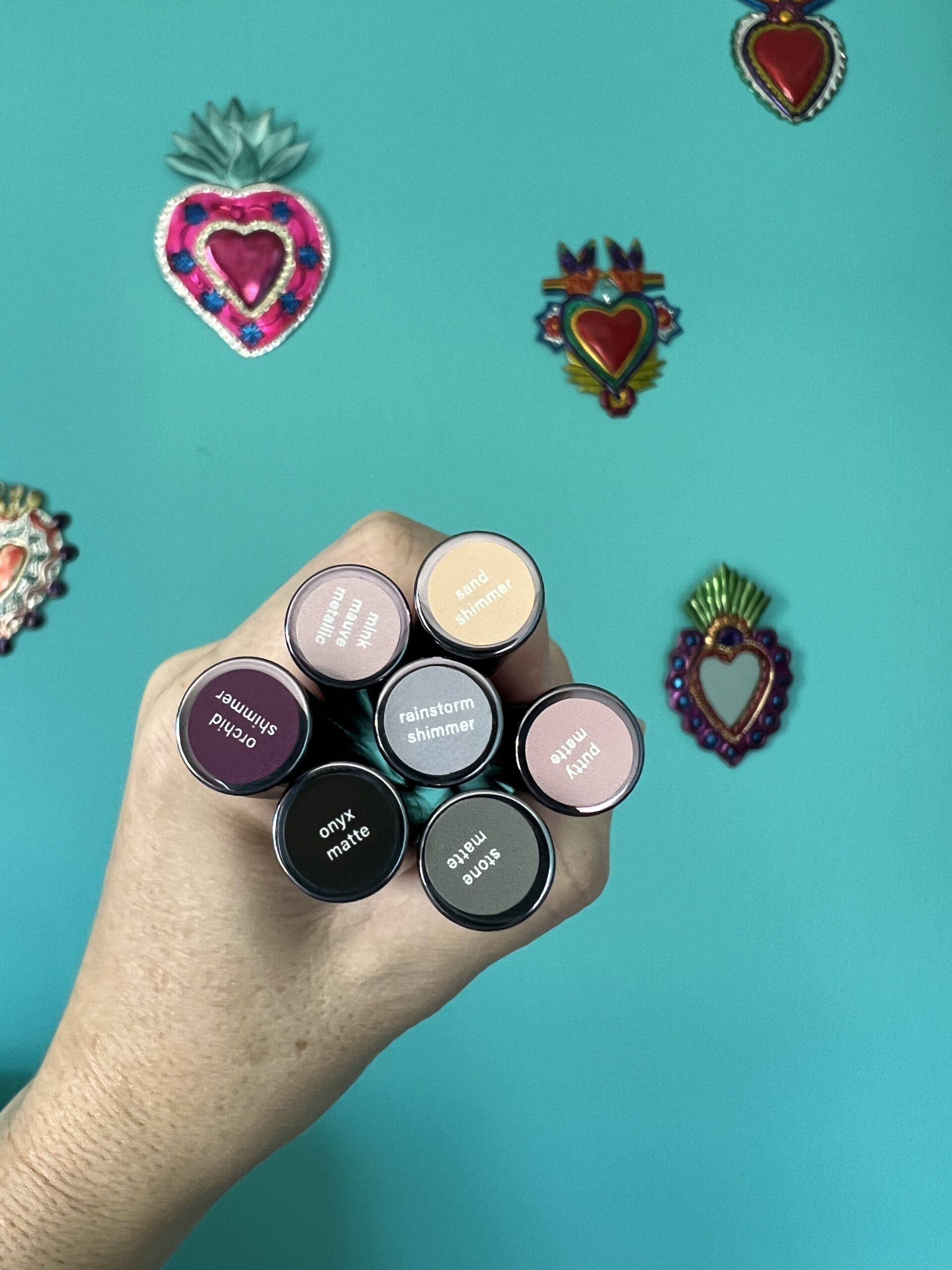 Shades
One of the best things about the Julep eyeshadow sticks is that they come in a million and one colors. As of now, they have 46 different shades to choose from—including shimmer, metallic, and matte shades. I love that they have a wide range of shades that suit every skin tone. Another great plus of these sticks are that they don't just come in neutral shades. You can find bright orange, lavender, and mint green shades as well.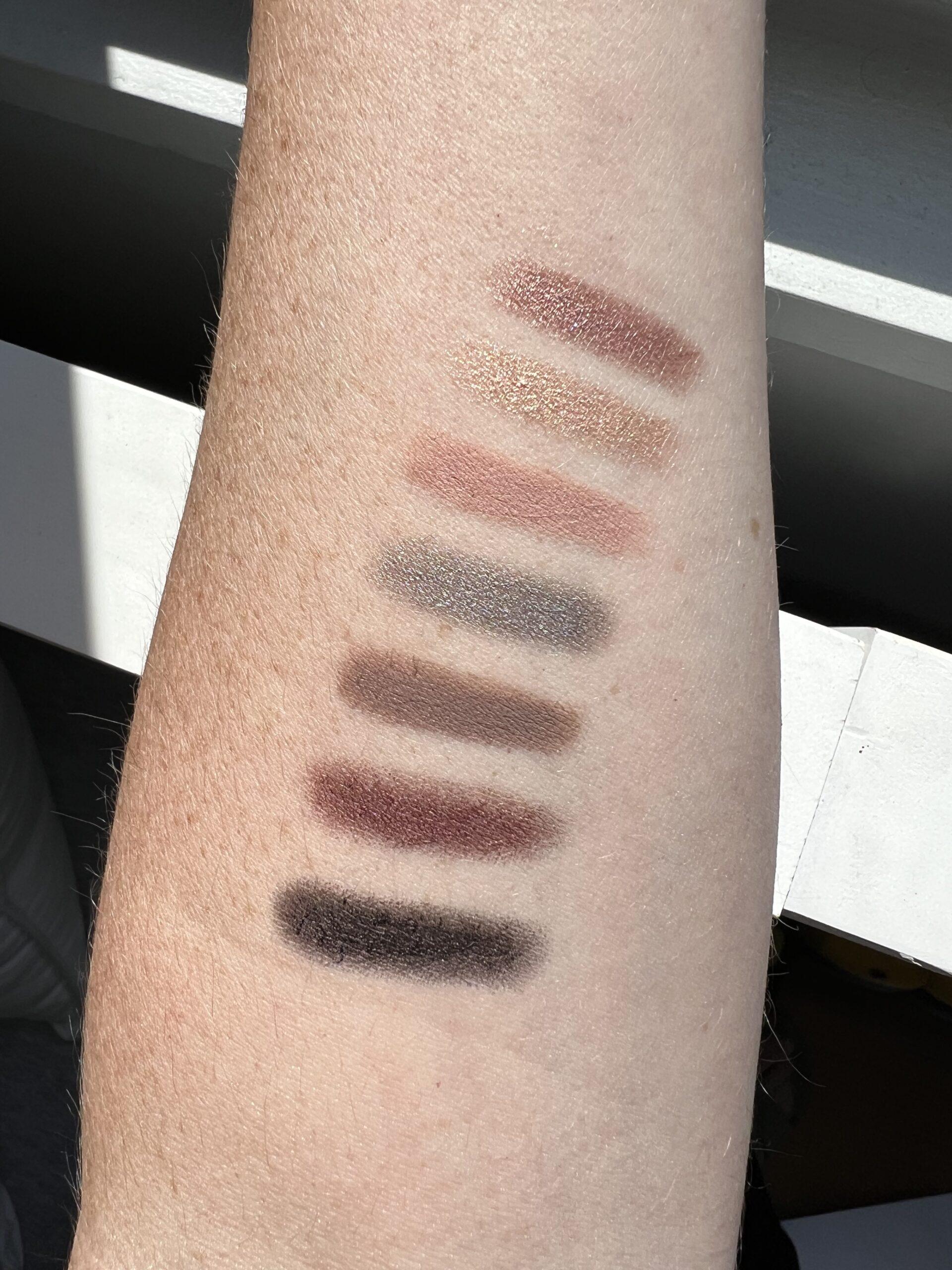 Color Payoff
The color payoff of these sticks is fair. They aren't super intense, but they aren't really opaque either. If you end up using the smudger that's found on the other end of the stick, you will find that the color isn't as intense, since it basically wipes off all the eyeshadow. However, I do notice that if I use an eyeshadow primer, the colors appear a bit more intense on my eyelid.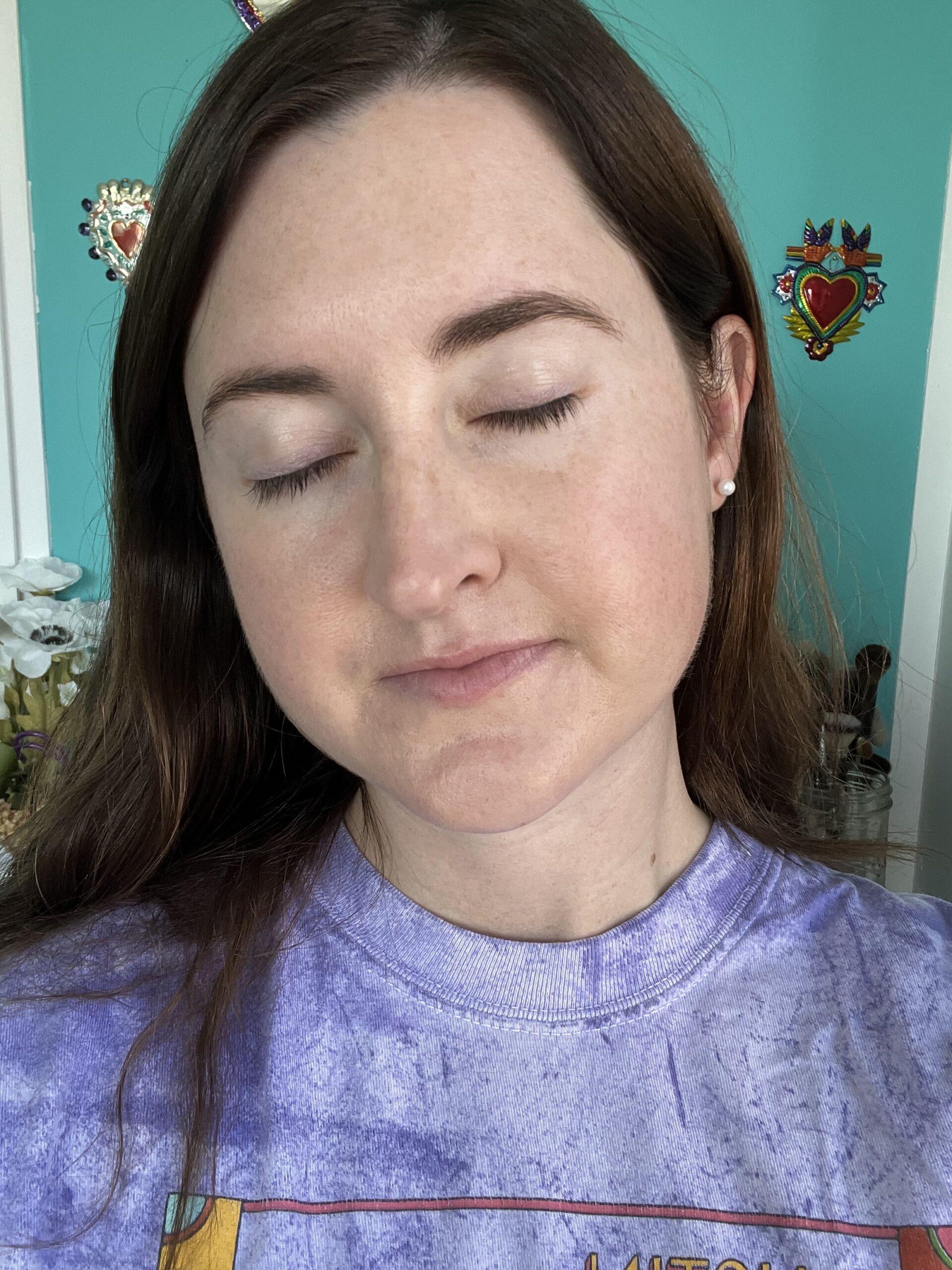 Packaging
The packaging is lacking with the Julep eyeshadow sticks. Like many others say, the smudger is a bit too much, and ends up wiping off a lot of the product on your eyelid after application. Additionally, it's kind of annoying to have to look at the bottom of each eyeshadow stick just to see what shade each stick is. I wish each shade was indicated more clearly on the packaging.
However, I do like that the eyeshadow stick can easily be twisted up and down to control the amount of product that comes out. 

Affordability
This would not be one of the best Julep eyeshadow stick reviews if I didn't mention the product's biggest competitor: the Laura Mercier Caviar Stick. Compared to the best-seller Caviar Stick, which costs $32, the Julep eyeshadow stick only costs $16. I've tried both sticks and I feel like they are both incredibly similar. I think opting for the less expensive version (Julep) would be your best bet. If you're looking for powder formula eyeshadow that doesn't crease and is even more inexpensive, be sure to check out my best drugstore eyeshadow palette blog post!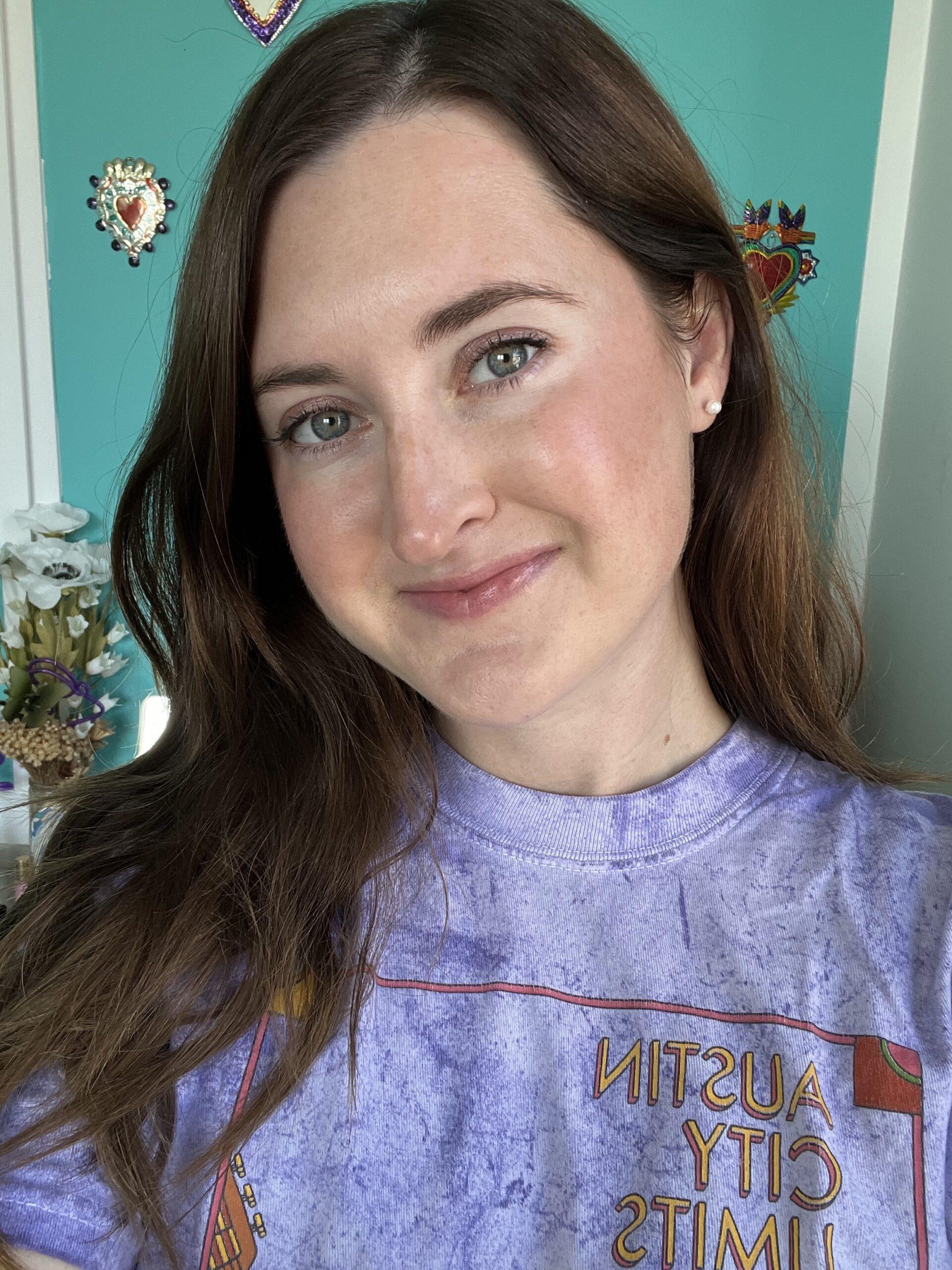 Staying Power
I wore this pick as a thick eyeliner look one day, and I was really impressed with how long it stayed on my lid. It didn't budge at all. When I swipe it across my entire lid, I do notice that it creases a little bit towards the end of the day. Due to this, I wouldn't say that this eyeshadow stick is totally crease-proof. If I wear an eyeshadow primer with it, it's less likely to crease. The pigment lasts all day, which is awesome.


How To Use Julep Eyeshadow Stick
Swipe it and go
Using the Julep eyeshadow stick is pretty straightforward. It's really easy to swipe it across your lids and blend it in using your brush or a finger. I feel like these are great for a mom or woman who is super busy and doesn't have a ton of time to be messing with a whole eye look.


Use it as a liner
I also like to use these as a thick liner look as well. You can just line your upper lash line with one of the sticks and then blend it out a little bit if you want it to look more subtle.


Use eyeshadow primer
I rarely ever use any eye makeup product without applying eyeshadow primer first. My ride-or-die is the Urban Decay Eyeshadow Primer ($27). It has never failed me. I think you would be wise to use an eyeshadow primer first, and then apply these eyeshadow sticks on top.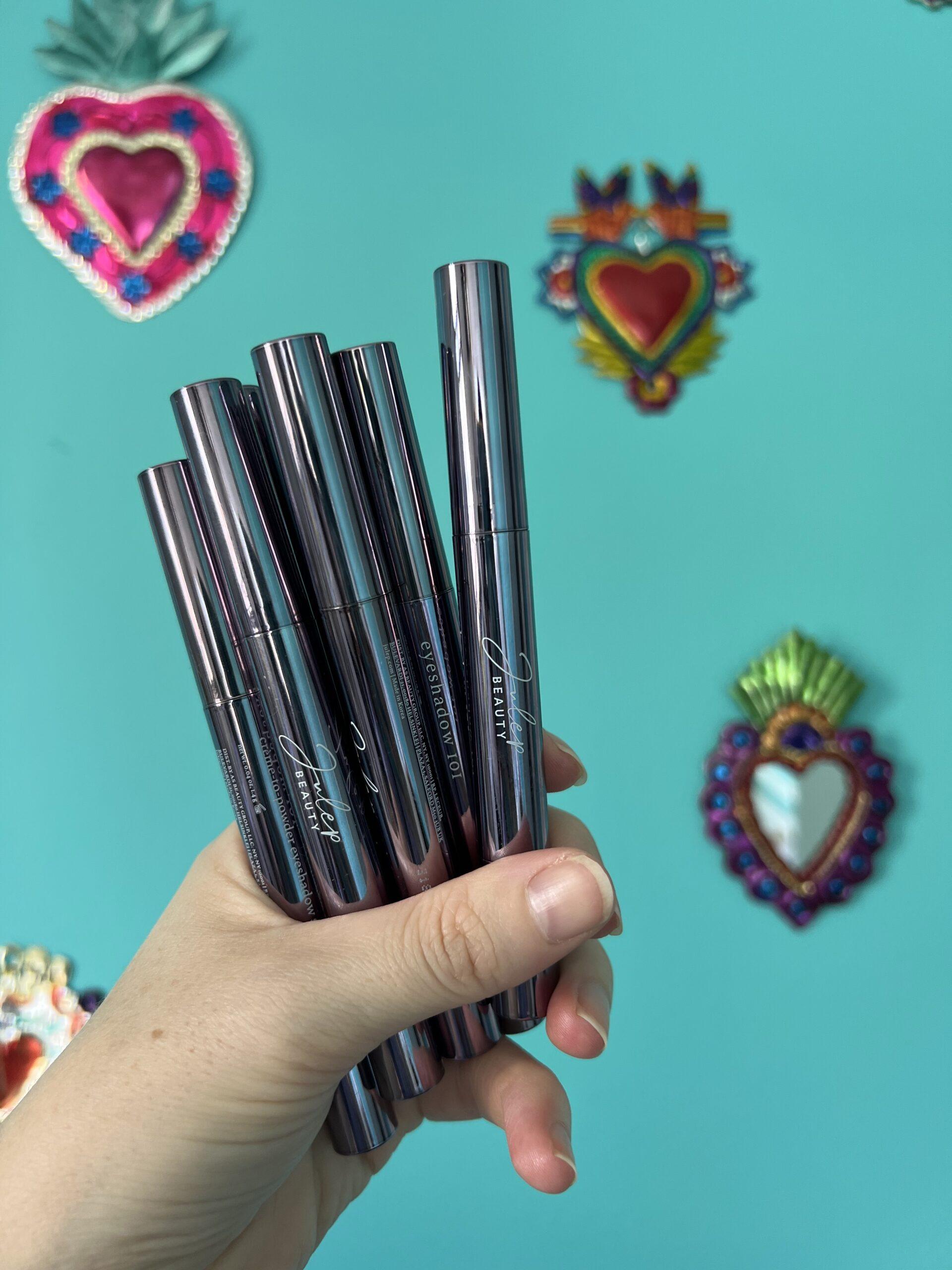 Where To Buy Julep Eyeshadow Stick
You can purchase the Julep Eyeshadow 101 Crème to Powder Eyeshadow Sticks at multiple retailers including: