I love traveling, but I don't love packing for my adventures. There are some vacations where I will go balls to the walls and throw my whole closet into my suitcase. And there are other trips where I try to pack light and only include travel-friendly beauty products. I like to pack makeup in one travel beauty bag, and then include other travel-sized products for skincare and haircare in another bag. 
Packing makeup for travel can be tough for me sometimes, as I wouldn't totally consider myself a minimalist. However, I've tried a billion and one beauty products to know which are the ones you absolutely need to leave space in your bag for.  (You know, so there's no extra cost when you go over the allotted weight limit.)
Below, I've rounded up all the best travel-sized makeup products you'll need to have you covered for any and every adventure that awaits. From eyebrow pencils to liquid lipstick and tinted moisturizer, there's definitely something for everyone.


20 Minimalist Travel Makeup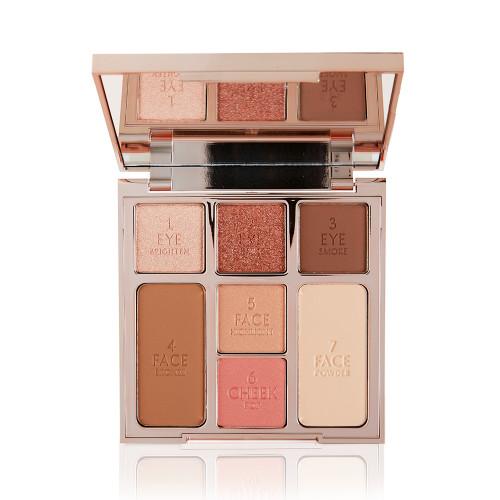 Charlotte Tilbury Instant Look In a Palette

This is one of those palettes that basically has everything you need it in, minus mascara, lipstick, and makeup brushes. It's truly a minimalist travel makeup must-have and, more generally, one of my own beauty essentials. The palette features three eye shadows, bronzer, highlighter, face powder, and blush. The upside is that these shades are very flattering on most skin tones. The downside is that this palette is pretty hard to find, and the different shade palettes get discontinued every so often.  
Available at Net-a-Porter ($75) | Also available at Charlotte Tilbury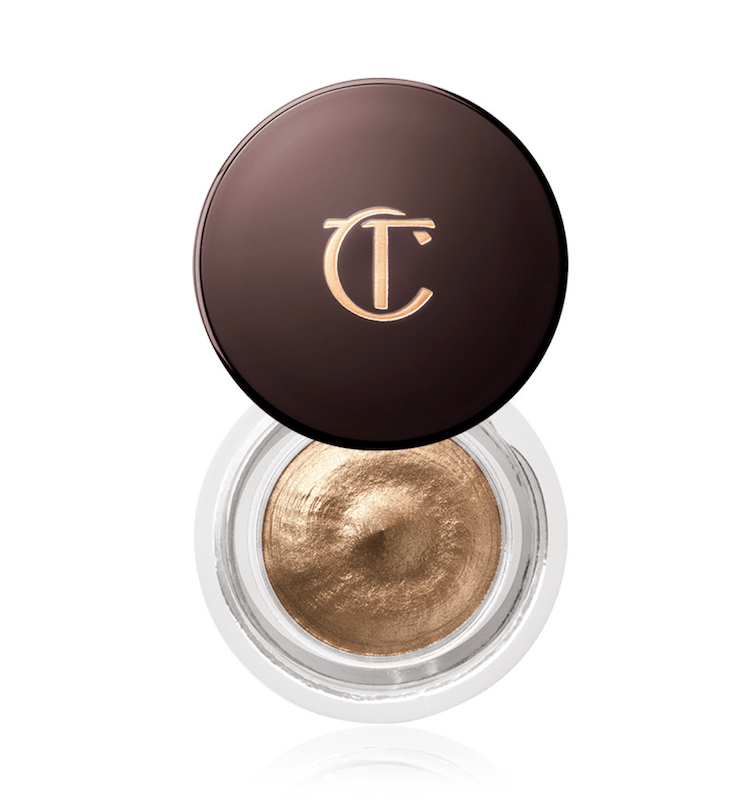 Charlotte Tilbury Eyes to Mesmerize Cream Eyeshadow

I'm totally obsessed with these cream eyeshadow pots. Every shade is so flattering on every skin tone, and the finish of the formula is gorgeous. I love that you really just need one swipe of the shadow and you're good to go. They are perfect for the minimalist looking to lighten their makeup load.
Available at Sephora ($35) | Also available at Nordstrom and Charlotte Tilbury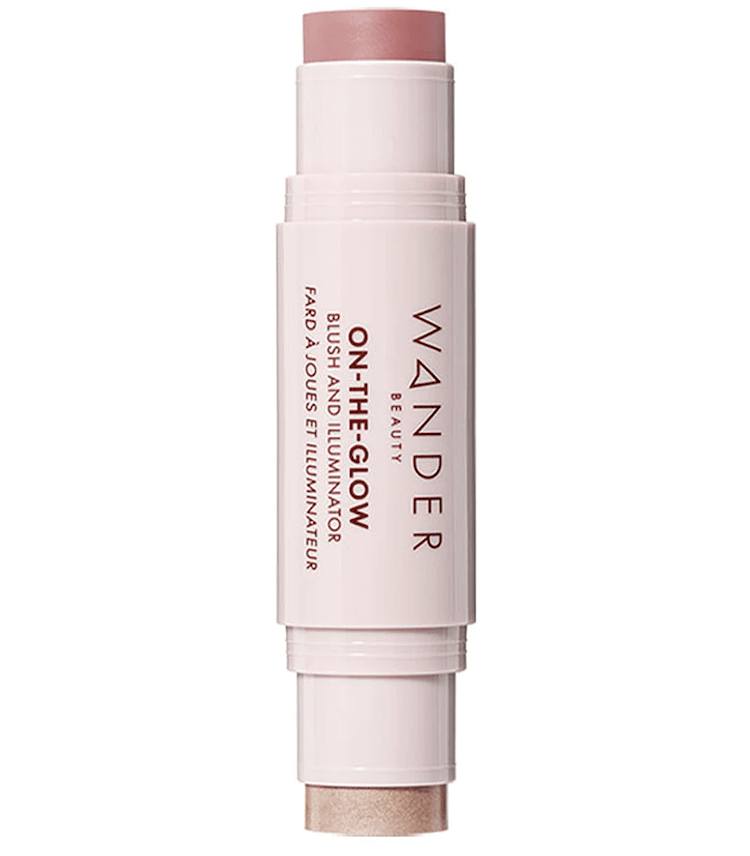 Wander Beauty On-The-Glow Blush and Illuminator

The formula of this blush and highlighter combo is to die for. It's so creamy and flattering, and gives great color payoff. I appreciate that the stick is pretty large and includes a lot of product. Mine has lasted a long time and I use it pretty frequently.
Available at Sephora ($38) | Also available at Neiman Marcus and Blue Mercury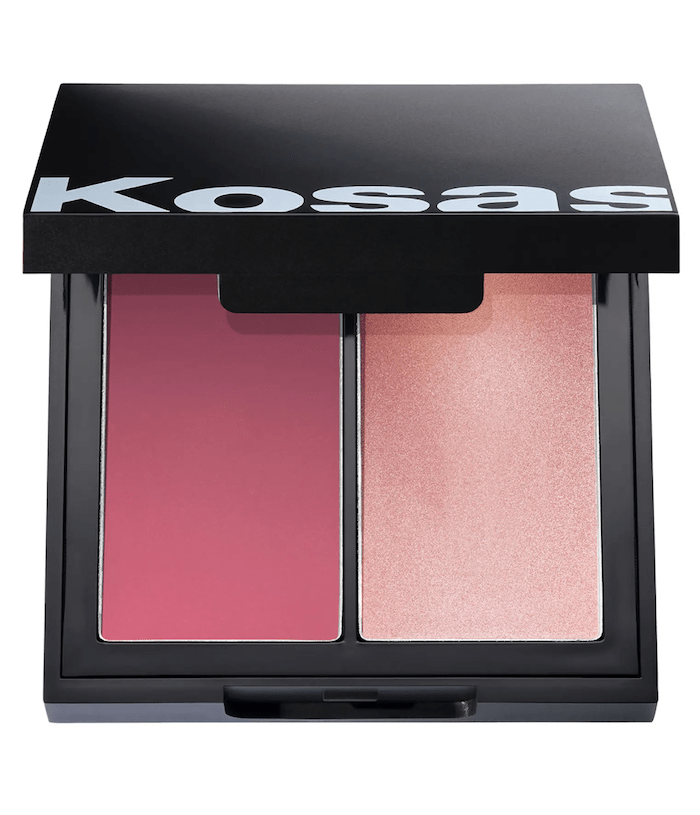 Kosas Color & Light Palette Cream

This is another fab blush and highlighter duo. This formula feels a bit more lightweight than other cream products on the market. The palette does a great job of lightly offering some color and glow without going overboard.
Available at Nordstrom ($34) | Also available at Nordstrom and Kosas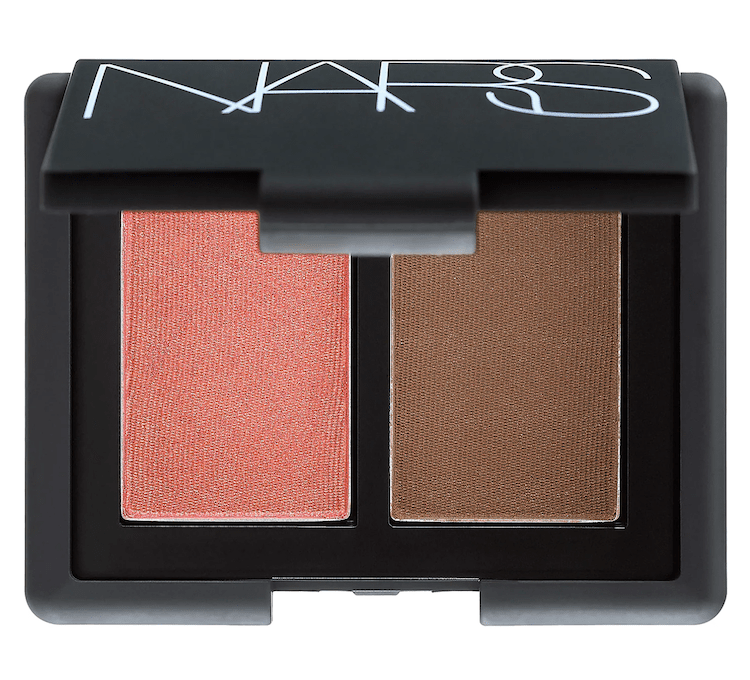 NARS Blush/Bronzer Duo

It doesn't get more classic than the NARS bronzer and blushes. This duo comes with the iconic Orgasm blush and Laguna bronzer, and can be easily packed into your minimalist makeup bag while traveling.
Available at Sephora ($42) | Also available at Blue Mercury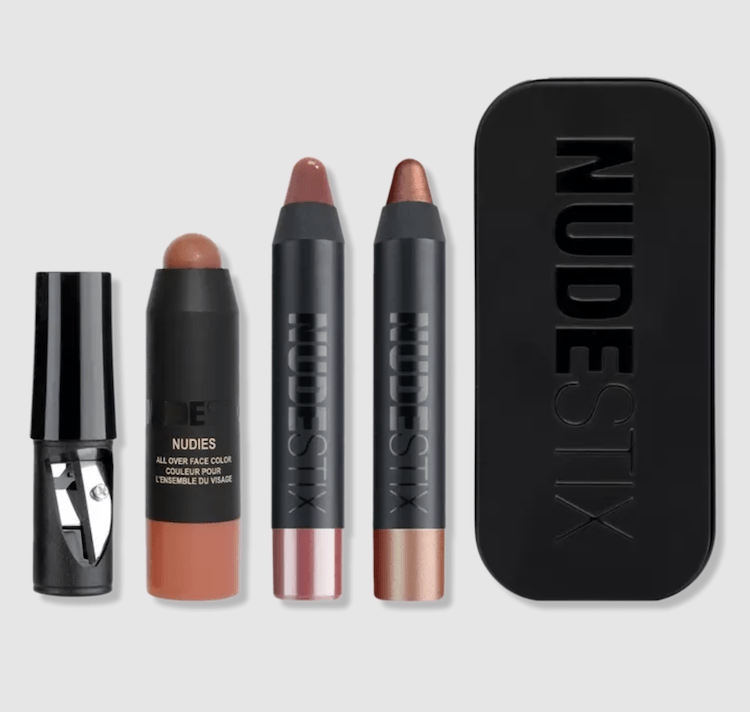 NUDESTIX Sunset Nudes Mini Kit

I am a NUDESTIX devotee and love all of their makeup products. I always pack a bunch of them when I'm traveling. This is a great kit for a minimalist. It includes the Mini Nudies Matte All-Over Blush Color in Sunset Strip, Mini Magnetic Luminous Eye Color in Sunrise Star, and the Mini Gel Color Lip + Cheek Balm in Babe. It also comes with a sharpener and a little tin to store everything.
Available at Sephora ($27) | Also available at Ulta, Amazon, and Target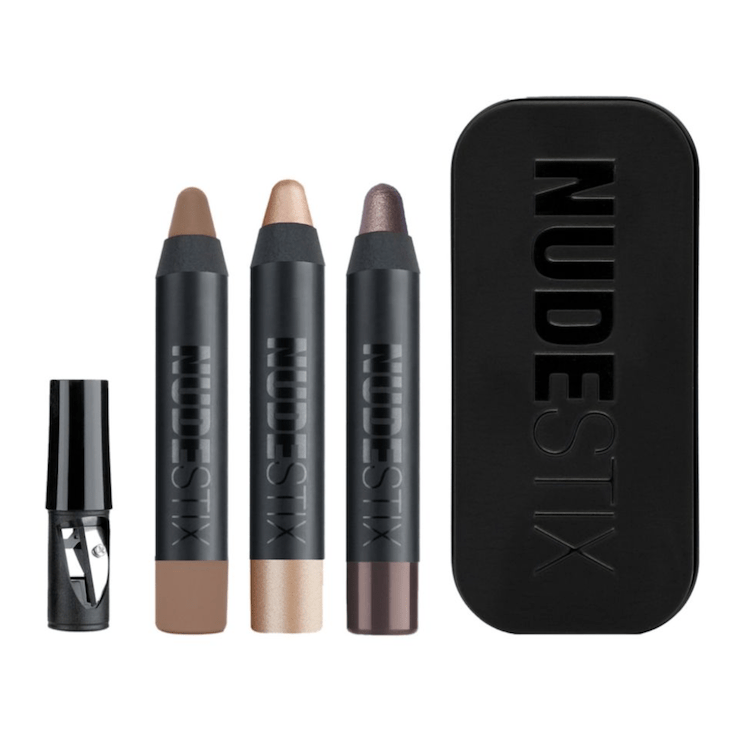 NUDESTIX Bright Nude Eyes Mini Kit

This is another great NUDESTIX kit if you really love to play up your eyes. It comes with the Mini Magnetic Luminous Eye Pencils in Bright Eyes, Nudity, and Taupe. You can create a soft eye look with just one shade, or amp it up with a smokey eye by using all three shades. I love the versatility this kit offers, and the shades are really flattering.
Available at Ulta ($30) | Also available at Target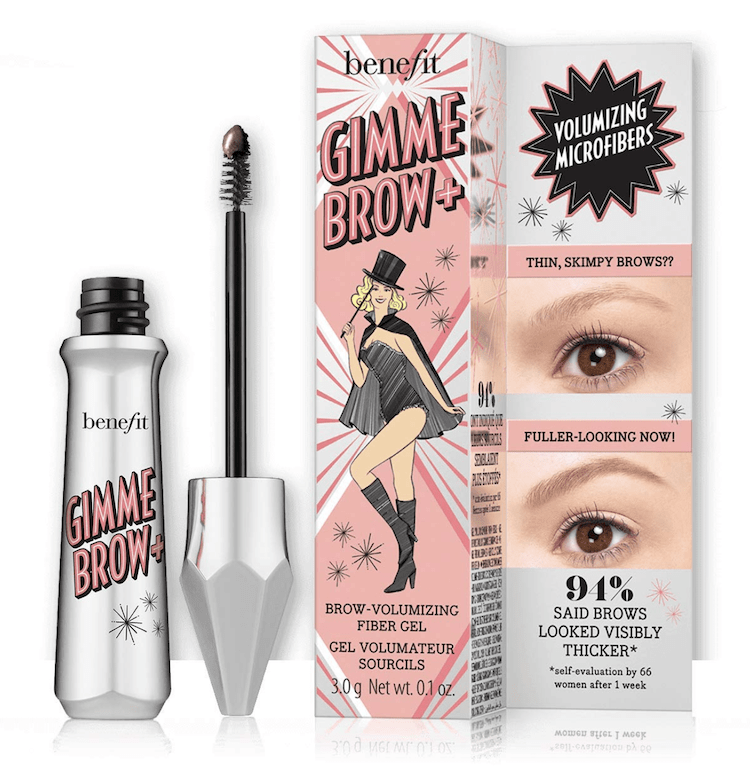 Benefit Cosmetics Mini Gimme Brow+ Tinted Volumizing Eyebrow Gel

If you don't wanna spend too much time dealing with a brow pencil, consider trying an eyebrow gel. This pick from Benefit is a best-seller and will help you fluff up your brows in one swipe. Plus, since it's tiny, it's perfect for traveling. It comes in ten shades and stays put all day. My one tip with brow gels is to make sure that your eyebrows are groomed before applying a gel. Otherwise, the formula will get on a bunch of stray hairs and start to look messy. 
Available at Sephora ($15) | Also available at Ulta and Target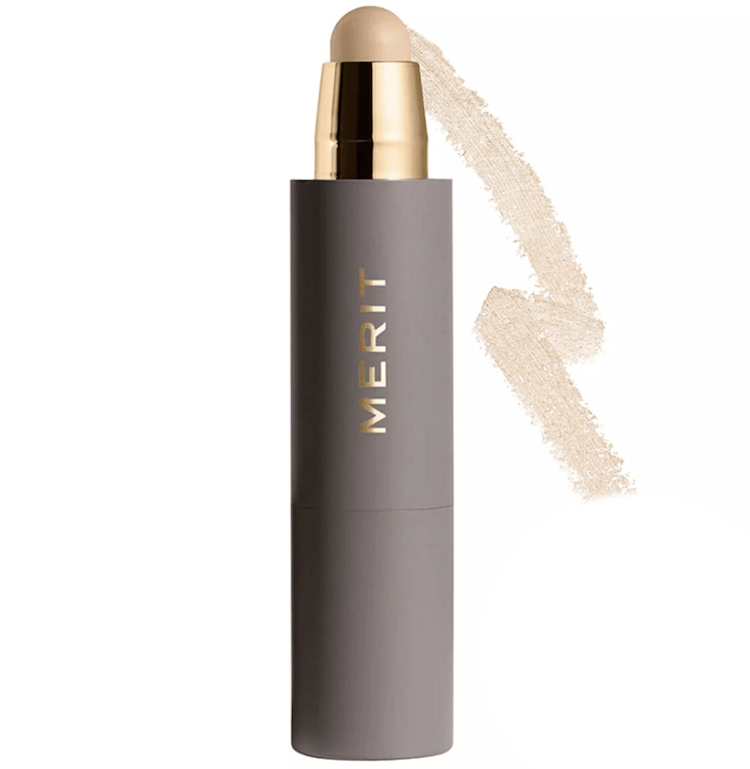 MERIT The Minimalist Perfecting Complexion Foundation and Concealer Stick

It seems like MERIT beauty products have become the "it" brand for minimalists. And it's pretty easy to see why. This stick can work as both a foundation and concealer, and has the creamiest, dreamiest formula. It's important to note that this pick feels pretty thick—it's thicker than your average BB creams, but thinner than a heavy, cream-based foundation.. It does blend in nicely into the skin, though. And the shade range is pretty impressive, too. It's a great option for anyone who doesn't love to wear a full face of makeup and likes to spot conceal instead.
Available at Sephora ($38) | Also available at Kohl's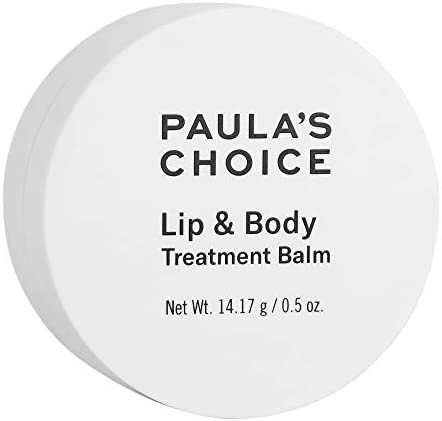 Paula's Choice Lip & Body Treatment Balm

I can't go through a winter without this lip balm. It's an absolute godsend for dry lips, and it seriously keeps my lips hydrated for significantly longer than other picks on the market. That's why it's one of my favorite skin care products pretty much ever. It's great to use as a dry spot treatment as well. I love it for travel and find it has many uses. 
Available at Amazon ($15)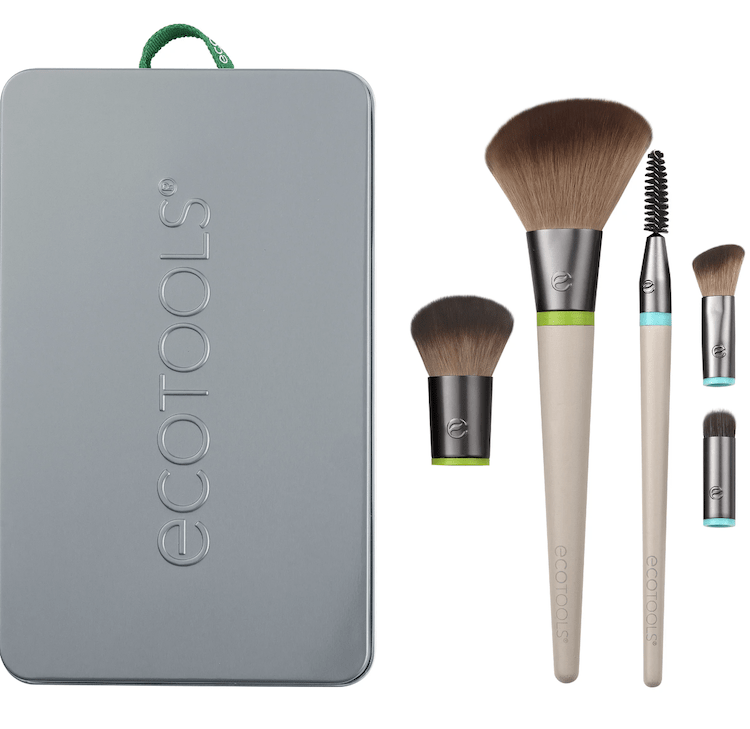 EcoTools Interchangeables Daily Essentials Total Face Makeup Brush Kit

I feel like EcoTools is so underrated. Their brushes feel so high quality, and I can't even tell you how long I've had one of my EcoTools brushes. Maybe 10 years? This kit is perfect for the minimalist traveler — super easy to stash in any toiletry bags — and I love how affordable it is, too. 
Available at Amazon ($15) | Also available at Walmart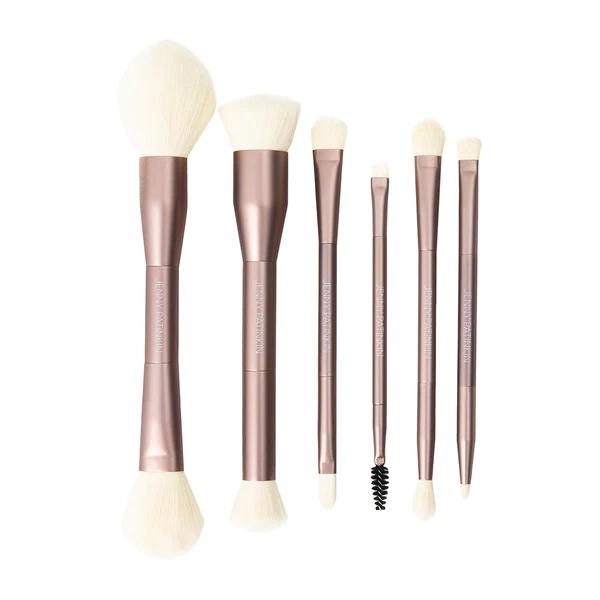 Jenny Patinkin Sustainable Luxury 6-Piece Dual-Ended Makeup Brush Set

Yes, this is one of the pricier travel products on this list, but these brushes feel like clouds on your face and are really great for travel. It's six pieces, but essentially 12 brushes total. It comes in a gorgeous white carrying case and will last you a long time. 
Available at Saks Fifth Avenue ($150) | Also available at Blue Mercury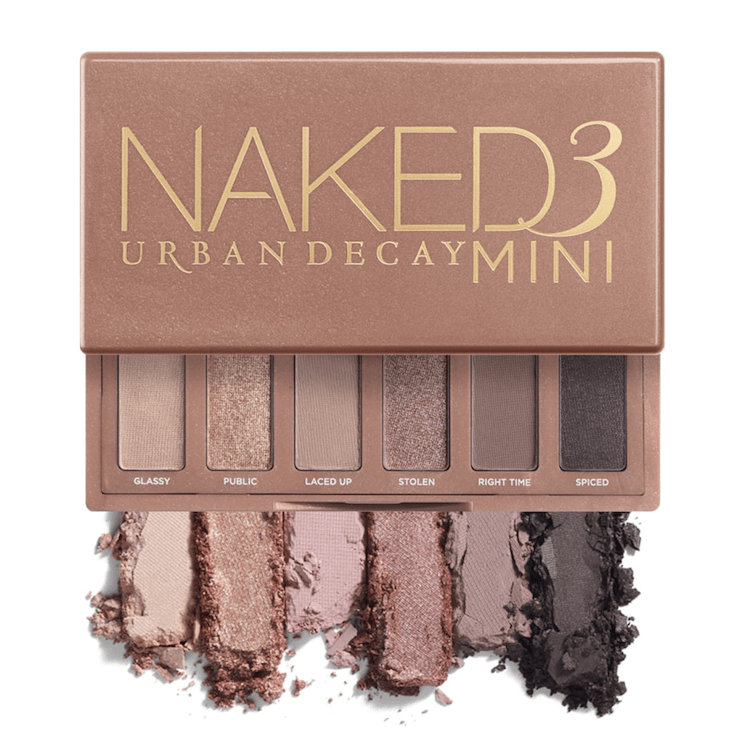 Urban Decay Naked3 Mini Eyeshadow Palette

Raise your hand if you miss the OG Urban Decay Naked Eyeshadow palette! Sadly, I don't think we will ever get that one back, but you can include this mini palette in your minimalist makeup travel kit. It features six shades in both shimmer and matte, and should suffice for all your eyeshadow needs while on the go.
Available at Sephora ($33) | Also available at Ulta and Target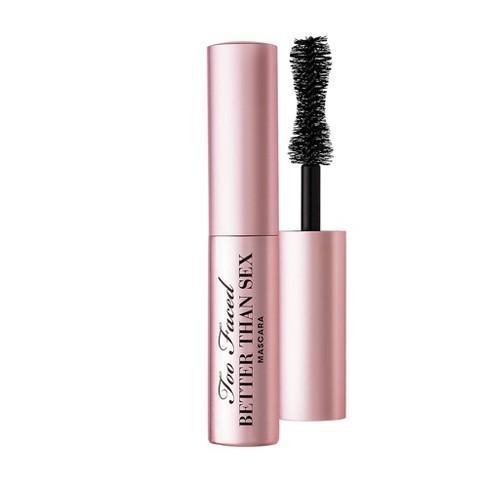 Too Faced Mini Better Than Sex Volumizing & Lengthening Mascara

This is the best mascara on the market, hands down. This mini size is ideal for travel and will last you a couple of months. My best advice would be to continue to use it even when you get back from your travels. Mascaras expire after about three months, so you'll get more bang for your buck if you purchase it for travel, use it until it runs out after you get back, and then buy another one for your travels. If that sounds too expensive, consider trying out the L'Oreal Lash Paradise Mascara.
Available at Sephora ($16) | Also available at Target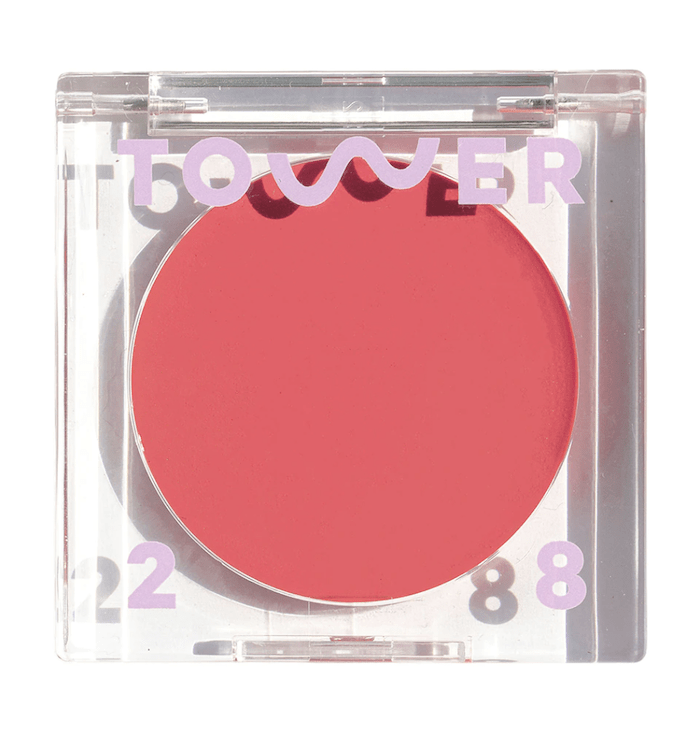 Tower 28 BeachPlease Lip + Cheek Cream Blush

These blushes from Tower 28 are bomb. They are hella pigmented, easily blendable, and offer a glass-like, shiny finish to the skin. You can use them as both a blush and lip color, and they come in seven shades.
Available at Sephora ($20) | Also available at Amazon and Revolve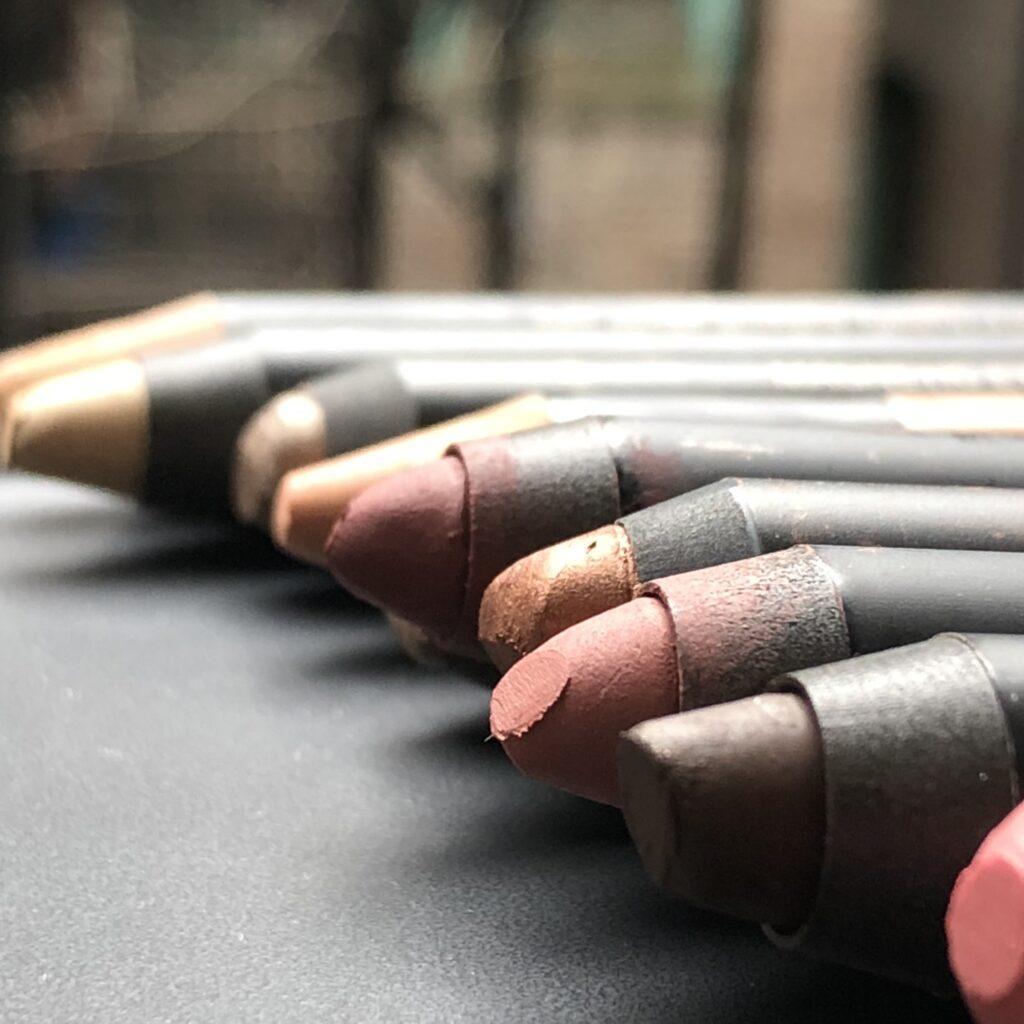 How To Pack Makeup For Travel
Below you'll find the best containers and essentials to pack your beauty products within. From little capstules to store your creams to cases to stash away your minimal travel makeup, here are a few picks to add to your cart!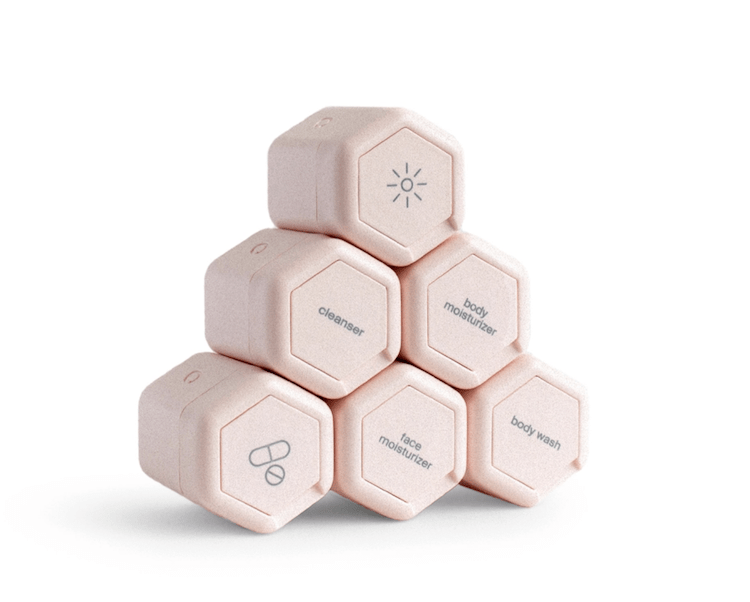 Cadence The Capsule

These little things are so nifty. You can use them to replace those plastic travel bottles you often find at the drugstore. I love that they come in a bunch of colors, and you can personalize the tile to have it say whatever you want. I love using them to supplement my minimalist travel makeup kit.
Available at Cadence ($14 each)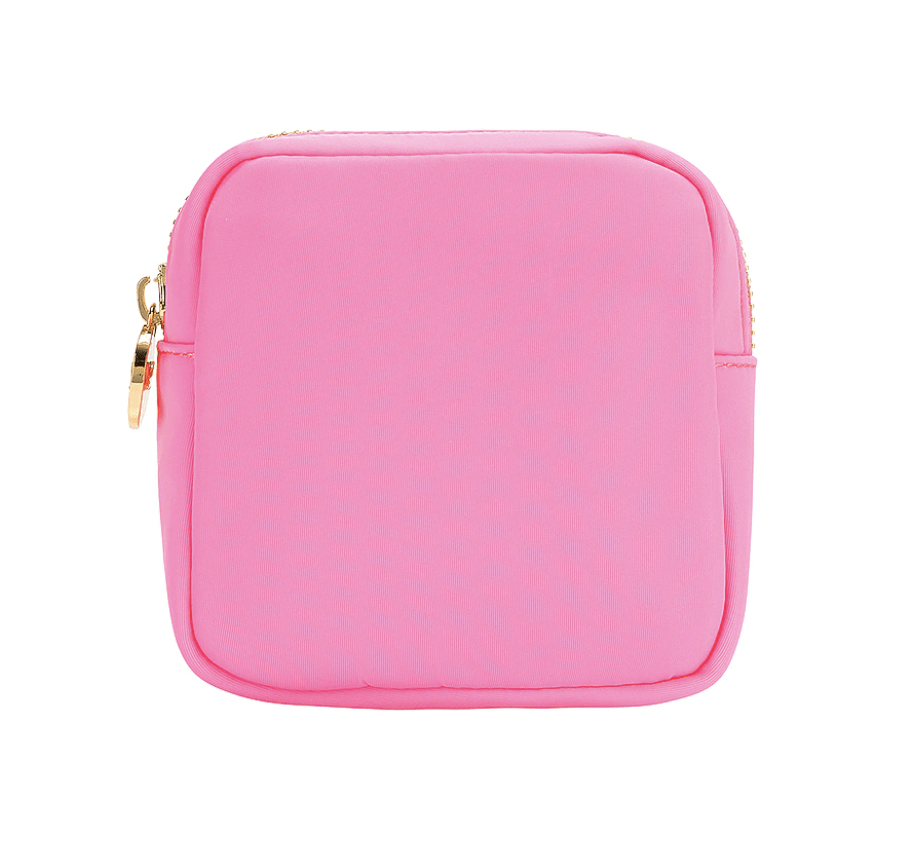 Stoney Clover Lane Classic Mini Pouch

I love how durable this Stoney Clover Lane travel makeup bag is. This pick should be able to hold all of your essentials and can easily be packed as a "cube" in your carry-on. It comes in a bunch of colors, too!
Available at Saks Fifth Avenue ($58) | Also available at Revolve and Shopbop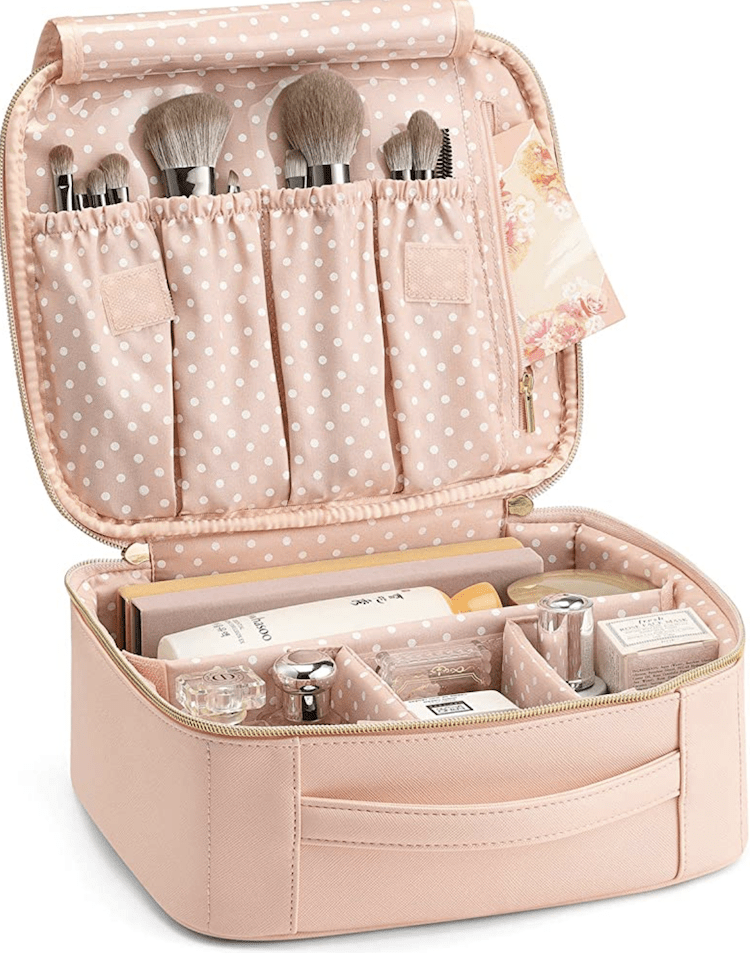 Vlando Travel Makeup Cosmetic Case

This is a nice little travel makeup kit cube to pack all your travel necessities. It has a ton of high ratings on Amazon, is pretty affordable at $26, and comes in multiple colors. I like that it has dividers within the case for easy organization.
Available on Amazon ($26)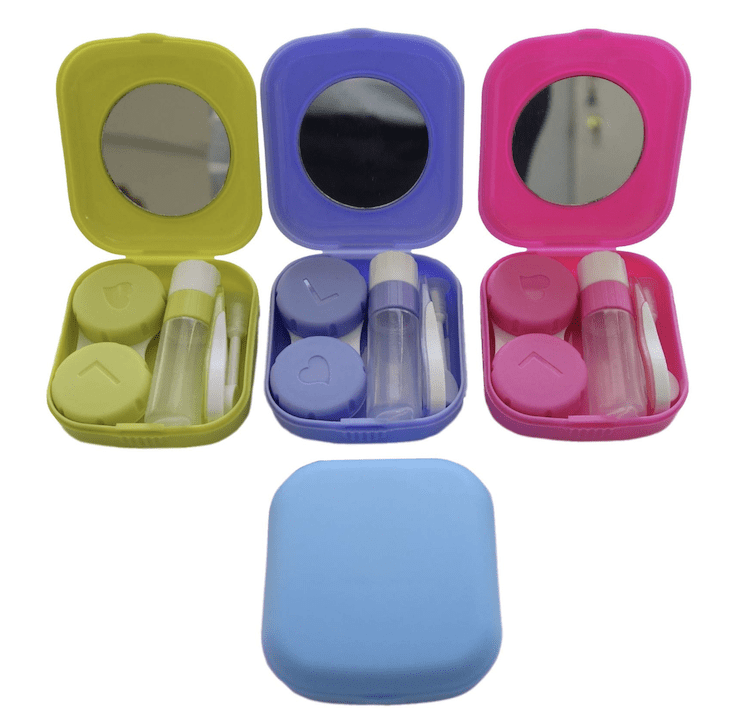 Erewa Colorful Contact Lens Case Kit

If you're a contact lens-wearer, this contact lens case is for you. It comes with four colorful options and features a case, mirror, tweezers, solution bottle, and lens holder. It's super ideal for travel and allows you to pack all your contact lens needs in one place.
Available on Amazon ($6)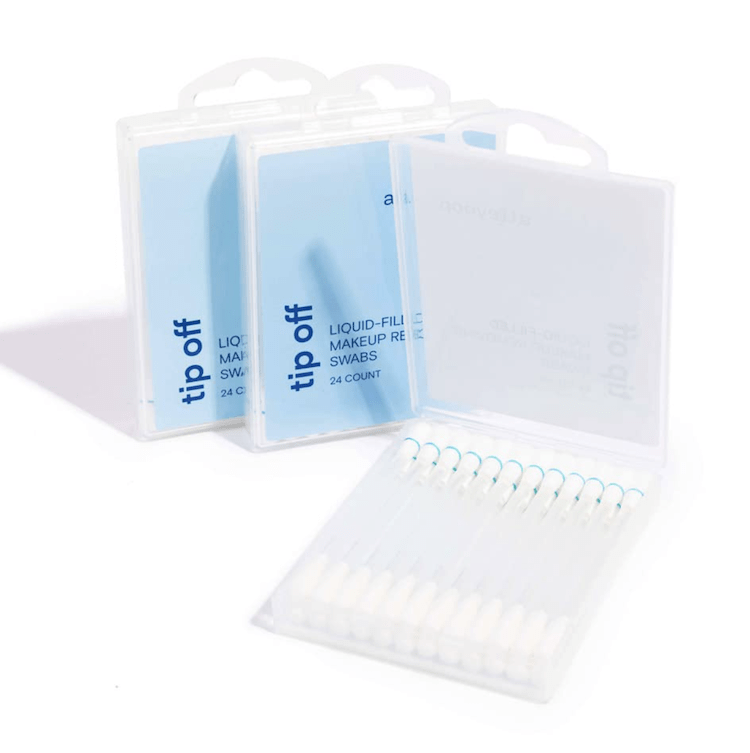 Alleyoop Tip Off Liquid-Filled Makeup Removing Swabs

Okay, I will admit that these Q-tip makeup removers can get a bit wasteful. That's why I only like to use these in my minimalist travel makeup kit when I'm traveling. Thankfully, they are super helpful when on the go, and make it really easy to remove any excess eye makeup you might have smudged in the process of getting ready. All you have to do is snap the tip to release the makeup remover liquid on the other end. I especially love to use these after long days.
Available on Amazon ($16)

*This post contains affiliate links, so I may earn a small commission when you make a purchase through the links on my site at no additional cost to you. Thank you so much for supporting my small business by shopping through my affiliate links—I am so appreciative!