By TDD Contributor
A lot of folks might drink alcohol to relax or even in social settings—just not me. In fact, I'm proudly sober and have been since 2022, after experiencing a hangover that landed me in the hospital. Though alcohol is one of the most popular drinks in the world, it can negatively affect your mind and body. As a sober gal, I find that there are plenty of things to drink instead of alcohol. Below, I'll share a list of my favorite 10.
To be sure, cutting down on alcohol can have a lot of health benefits. For instance, a 2022 global study found that no amount of alcohol consumption was healthy. I also listed 20 perks of sobriety that I personally reap daily, like improved interpersonal relationships and a stronger immune system.
Before I get into the nitty-gritty, I want to offer an important disclosure: If you're hoping that these alcohol-free options will taste exactly like the real thing—whether it's beer, wine, or liquor—you might want to check your expectations. There are flavors reminiscent of your favorite spirits, but the taste will be a bit different than what you're used to.
With that out of the way, keep reading to see 10 things to drink instead of alcohol, below. 
What To Drink Instead of Alcohol
Pro tip: I've listed substitutes for alcohol (like kombucha and sparkling water) as well as alcohol-free alternatives, which include alcohol-free wine, alcohol-free spirits, and alcohol-free beers. I know that some sober folks prefer not to drink anything that reminds them of the hard stuff, so there's something in here for everyone.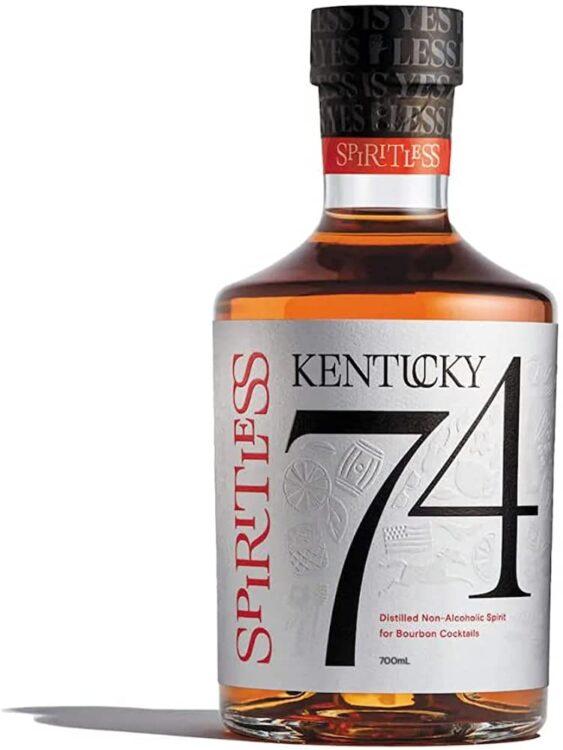 Non-alcoholic bourbon substitute: Spiritless Kentucky 74
At the bar, bourbon is that girl. You can drink it neat, on the rocks, in a whiskey sour, in a Manhattan, and, of course, in an old fashioned. At home and in the non-alcoholic world, Spiritless Kentucky 74 is that girl. That said, I noticed that the negative reviews for this were really bad. However, the positive ones are also really good. You might just have to try it out for yourself!
Available on Amazon ($38)





Non-alcoholic rum substitute: Ritual Zero Proof Rum Alternative
Ritual's alcohol-free rum packs a spicy punch: its taste profile features burnt orange, cinnamon, and cloves, I mean. It's a wonderful option for making cocktails, and it's only five calories! My suggestion? Add the non-alcoholic rum to your blender with some pineapple and coconut juice for a scrumptious piña colada.
Available on Amazon ($30)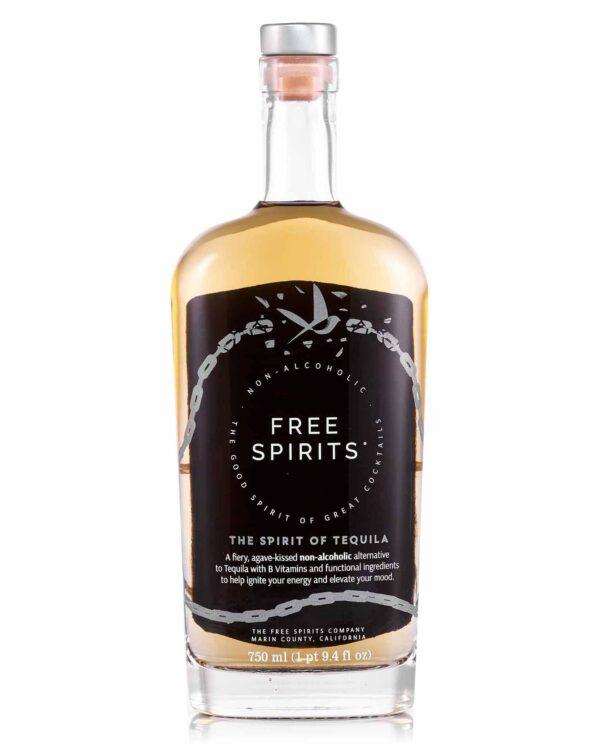 Non-alcoholic tequila substitute: Free Spirits The Spirit of Tequila
The brand describes this tequila alternative as "earthy, spicy nose and smokey, agave-forward palate." The cool thing about this spirit, though, is that it contains vitamins B3 and B6 as well as amino acids. This tequila is perfect for a watermelon margarita, which would make a great addition to my list of the best non-alcoholic drinks for summer.
Available on Amazon ($38)




Non-alcoholic vodka substitute: Styrkk Not Vodka
This vodka alternative contains notes of capsicum and cucumber, which deliver a warming and cooling sensation—respectively and simultaneously. While I'm not the biggest calorie counter on the planet, I appreciate when there are zero-calorie beverages like Styrk Not Vodka. I also like that they give you three recipes on their Amazon page: lime and soda, caipriroska, and martini.
Available on Amazon ($35)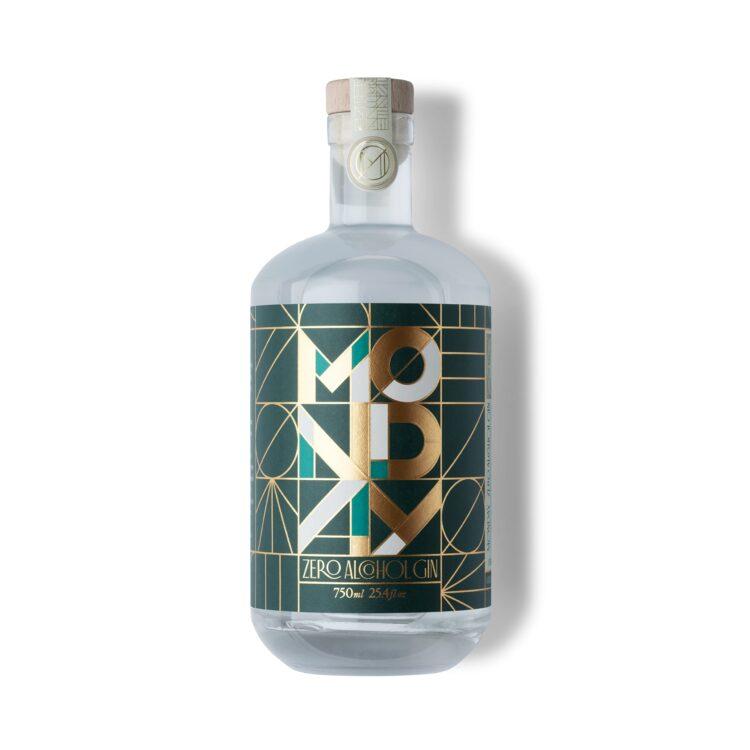 Non-alcoholic gin substitute: Monday Zero Alcohol Gin
This gin is sans carbs, sugar, and, of course, alcohol. What it does have, though, are bold notes of juniper—and a gorgeous geometrical label. It's worth noting that if you're someone who prefers to sip your gin straight, this pick might not be for you. According to the product page, "Monday Gin is best enjoyed in a mixed drink."
Available on Amazon ($40)







Non-alcoholic wine substitute: Töst Rosé
I have to admit that I sometimes miss coming home after a long day and pouring myself a glass of wine. It's not so much the ABV that I miss, but the ritual of officially putting the day's worries behind me. Luckily, with Töst's alcohol-free rosé, I can still observe my win(e)down routine. What's more is that this is hands down the best-reviewed alcohol-free alternative. You and the girls might just think you're actually having alcoholic beverages.
Available on Amazon ($34)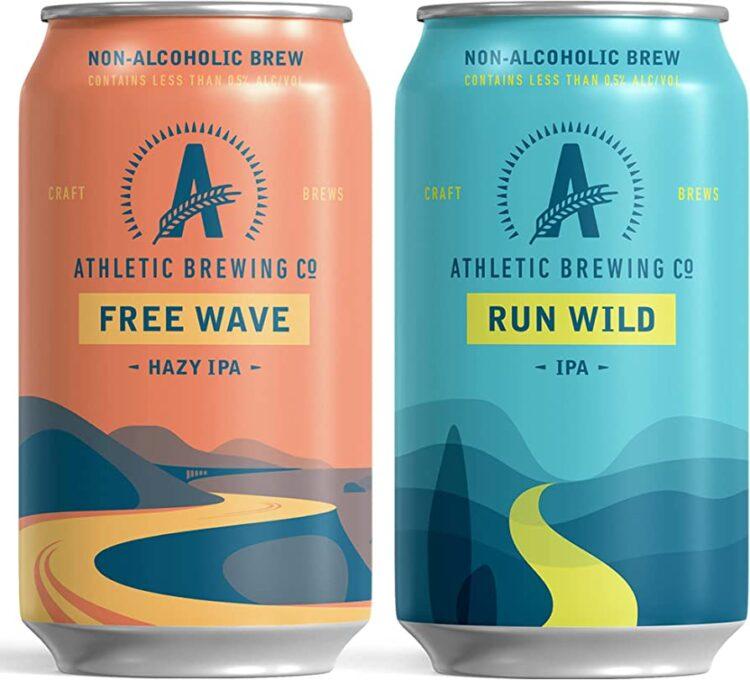 Non-alcoholic beer substitute: Athletic Brewing Company Free Wave and Run Wild
I tried Athletic Brewing a while back and thought it was so tasty. I love their IPA, called Run Wild, but I also like their Free Wave, which is the hazy IPA. Luckily for me—and for all of us, honestly—the brewery sells a mix-and-match 12-pack on Amazon. Out of more than 1,400 reviews, Athletic Brewing Company has averaged 4.7 stars, which is pretty darn impressive. Sans alcohol beer for the win!
Available on Amazon ($30)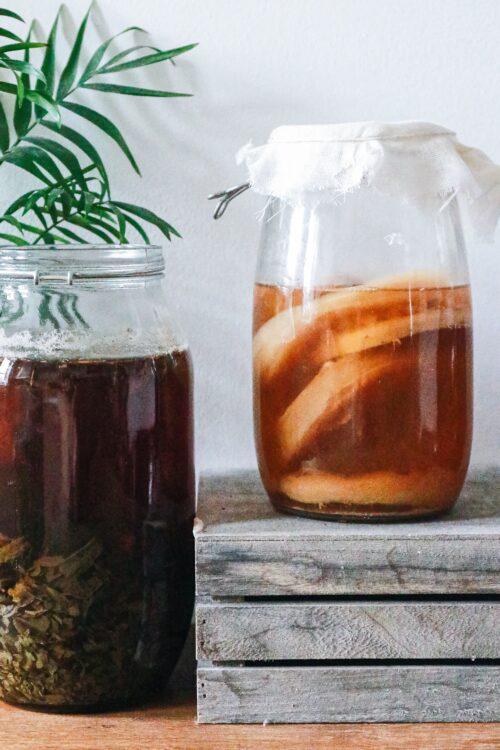 Kombucha
Even though it smells kind of funky, I love kombucha. Since it's fermented, it has the bubbles and vibe of an alcoholic beverage. That's why I think the fizzy drink makes a great alternative to alcohol. I think my favorite part of replacing alcohol with kombucha, though, is that it's great for my gut health. Personally, I can't get enough of the GTS Trilogy Kombucha.
Available on Amazon ($9)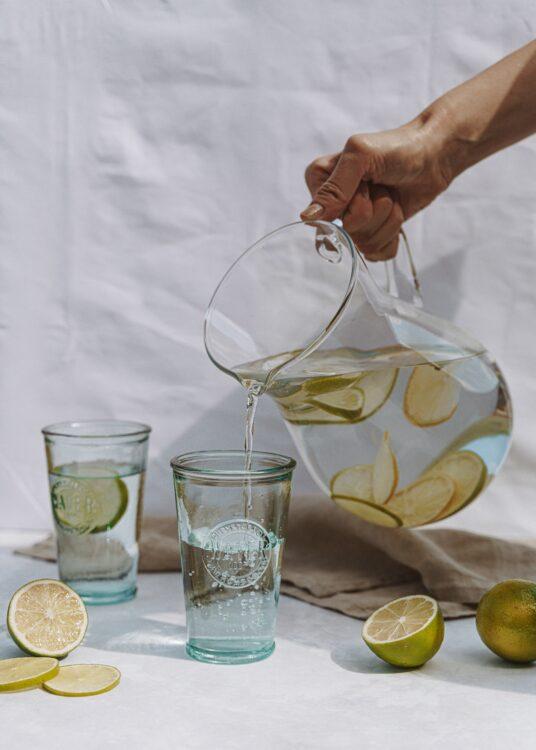 Infused water
There's a reason spas worldwide offer infused water throughout their venue: it's good for you. It's hydrating and it looks pretty? Sign me up. It's truly so simple to make infused water, too. Essentially, you'll just need water, a jug, and slices of your favorite fruits. I recommend kiwi and strawberry, cucumber and lemon, and pineapple.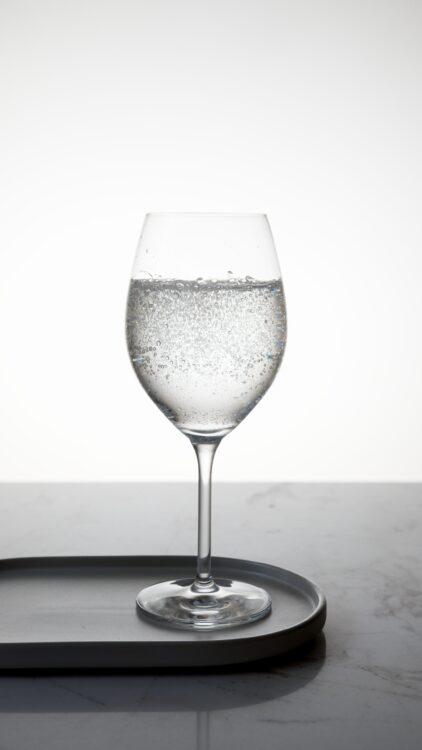 Sparkling water
The crisp sound of opening a can of LaCroix. There are fewer sounds that bring me more relaxation—and increased hydration. Not only does sparkling water help kick any cravings I have for beer or fizzy cocktails, but it also reduces my sugar intake. Why? The carbonation in LaCroix is similar to soft drinks, so I stick to the zero-sugar option. (Okay, sometimes I add a little fruit juice. Sue me.)
Available on Amazon ($6)