I'm sad to report that my highly sensitive, acne-prone skin can't tolerate many foundations on the market. Mineral makeup is usually the only type of product that doesn't make my face break out. I've been using the Alima Pure Foundation for a very long time. It's done a fantastic job of covering up imperfections without irritating my skin.
This Lily Lolo Mineral Foundation review is all about a product that I think rivals the Alima Pure Foundation. Lily Lolo is best known for its natural, skin-safe products, and the loose mineral foundation is one of its best-sellers.
Below, I cover everything you need to know about the Lily Lolo Mineral Foundation.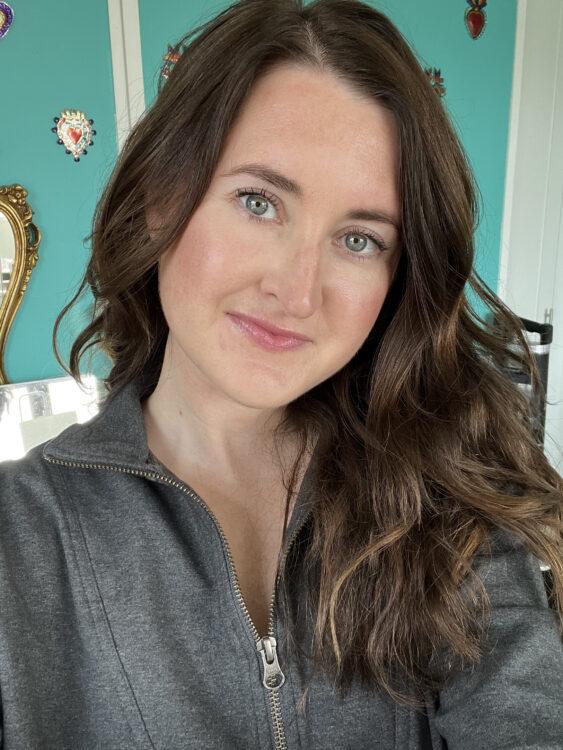 My Honest Lily Lolo Mineral Foundation Review
The award-winning Lily Lolo Mineral Foundation is a mineral foundation that works well for those with sensitive skin. I love that this is a non-toxic makeup product that never irritates my skin or breaks me out. Plus, I like that it doesn't settle into my fine lines, either. I learned about this pick from other blog posts online about the best mineral foundations for acne-prone skin. Because Lily Lolo is a UK-based company, I never really hear from their PR team through my journalism work. I purchased this product with my money because I wanted to see what all the hype was about.
It turns out, I still love my Alima Pure Foundation more. Read on to find out why!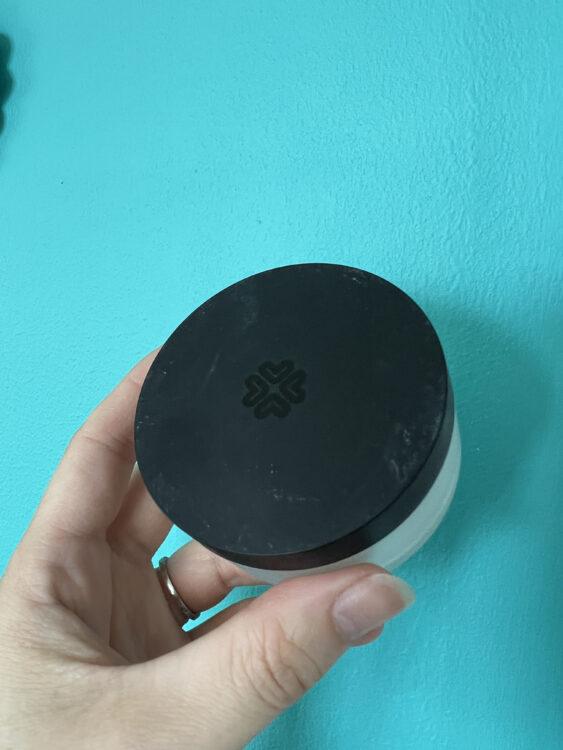 Packaging
Okay, so compared to the Alima Pure packaging, I do like the Lily Lolo packaging more. You get more product for about $10 less than Alima Pure. Also, I like that the container is larger than the Alima Pure foundation. With a bigger container comes a larger cap. And a larger cap means you get more space to tap the powder onto the top of your cap and swirl your brush around. All-in-all, I like the packaging and prefer that it comes in a larger container.


Coverage
I think the coverage of the Lily Lolo Mineral Foundation is pretty good. It's certainly buildable, and I feel like it's very similar to the amount of coverage you get with Alima Pure. That being said, both of these mineral-based formulas are pretty sheer and lightweight, and aren't meant to be a full-coverage foundation. If you prefer a full-coverage look, you're gonna wanna look elsewhere.
I notice that you can faintly see some of my acne scars through the Lily Lolo Mineral Foundation, but I don't mind that. I prefer a more natural foundation look. This formula is definitely sheer but buildable.


Application
It feels pretty easy to apply the Lily Lolo Mineral Foundation using a powder foundation brush. It's easy to blend in and matches my skin tone really well, too. As I mentioned previously, if I want a medium-coverage foundation look, I have to add about two layers of this powder to get that effect. Usually I like to use a stiff concealer brush and blend the product over my blemishes or redness, and then I will go back in with my powder foundation brush and apply one layer of the powder to my face.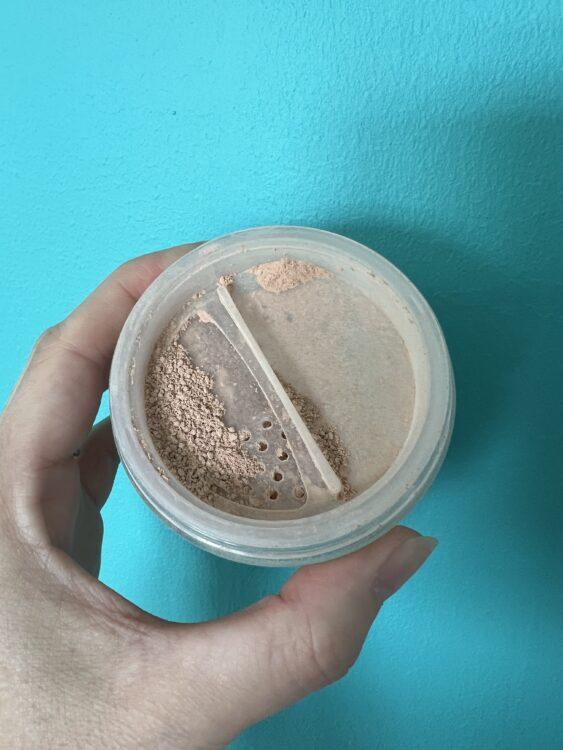 Finish
This is the one big difference I notice between the Lily Lolo Mineral Foundation and the Alime Pure Satin Matte Foundation. Even though the Alima Pure foundation literally has the word "matte" in its title, I find the Lily Lolo foundation to be even more matte than Alima Pure. I am not a big fan of matte makeup, so I usually opt for formulas that have a slight sheen or dew to them.
When I apply the Lily Lolo foundation on my face, it kinda feels like my skin looks flat or something. And even after I leave the foundation on all day, it never really starts to look like skin. I feel like my Alima Pure foundation looks more like skin once it settles after about 30 minutes.
Some folks really love the look of a matte foundation. If that's your jam, I think you should definitely consider the Lily Lolo option because it does just that.


Shade Inclusivity
The Lily Lolo Mineral Foundation comes in 20 shades. The Alima Pure Foundation, on the other hand, comes in 45. I would say that the Lily Lolo option has a ways to go in terms of their shade inclusivity. Unsurprisingly, they have a lot more lighter shade options than darker shade options. Folks with dark skin might have a hard time finding a good shade match with this pick.


Lily Lolo Mineral Foundation Ingredients
What I love about mineral foundations is that they are made with really clean ingredients that don't irritate the skin. The Lily Lolo Mineral Foundation is one of those products that you don't need to worry about. It's free of fragrances, talc, parabens, dyes, bismuth oxychloride, and nanoparticles. I also appreciate that there are so few ingredients in each powder foundation. These ingredients include:
Mica
Zinc Oxide [+/- CI 77891]
Titanium Dioxide
CI 77492 (Iron Oxide)
CI 77491 (Iron Oxide)
CI 77499 (Iron Oxide)


How To Apply Lily Lolo Mineral Foundation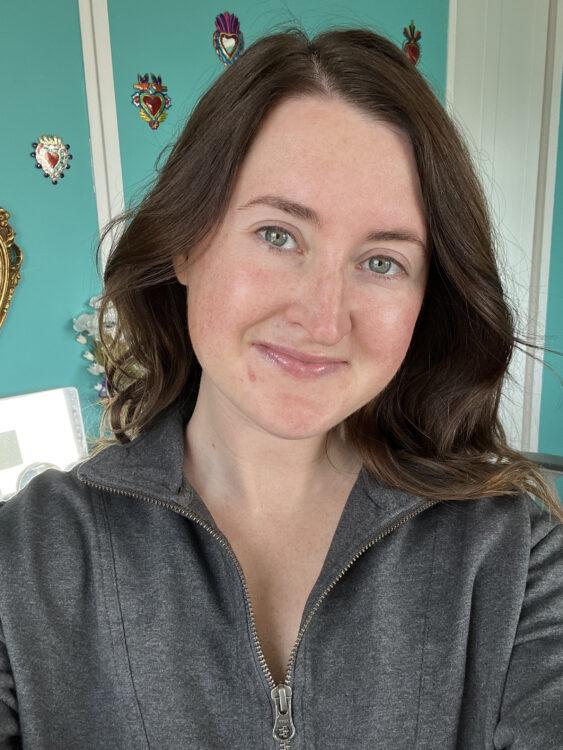 Step 1 – Prep your skin
Obviously, you want to start with a clean, moisturized face before applying any makeup to your skin. I like to wash my face and then apply the Skinfix Triple Lipid Peptide Cream to my skin. I wrote all about how much I love that moisturizer here—it is absorbed into the skin so beautifully. It looks fantastic under powder foundations and really adds a nice glow to an otherwise flat-looking finish from the powder.


Step 2 – Cover up blemishes and redness
Before I buff the powder into my entire face, I like to spot conceal my pimples and any redness on my skin with the foundation first. I don't usually use a separate concealer product to cover up blemishes, because I find that mixing a powder foundation and a liquid concealer doesn't bode well together. I like to use a fluffy concealer brush like the Real Techniques Expert Concealer Brush to conceal first.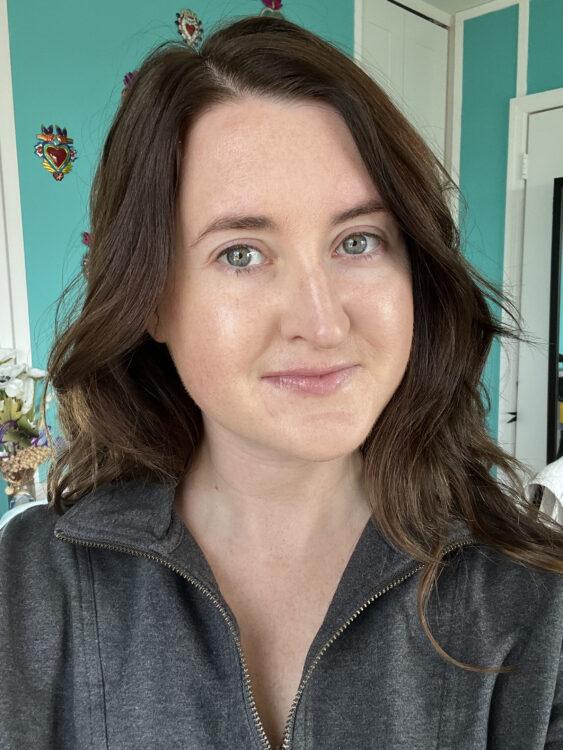 Step 3 – Tap, tap, tap
Once I've concealed red areas on my face, I will go in with a larger foundation brush (I like the foundation brush from the EcoTools On-The-Go Makeup Brush Kit) and apply the foundation to the rest of my face. I like to tap the powder into the cap, swirl it around with a brush, tap off the excess, and buff it into my skin. Depending on how much coverage I want, I will buff 1-2 layers of the product into my skin.


Step 4 – Apply everything else
Once I've added my foundation, I will apply the rest of my favorite makeup products (here are a few of my favorite non-toxic makeup picks). Recently, I've been using the Ogee Crystal Contour Collection sticks on top of my powder foundation and it blends in really well.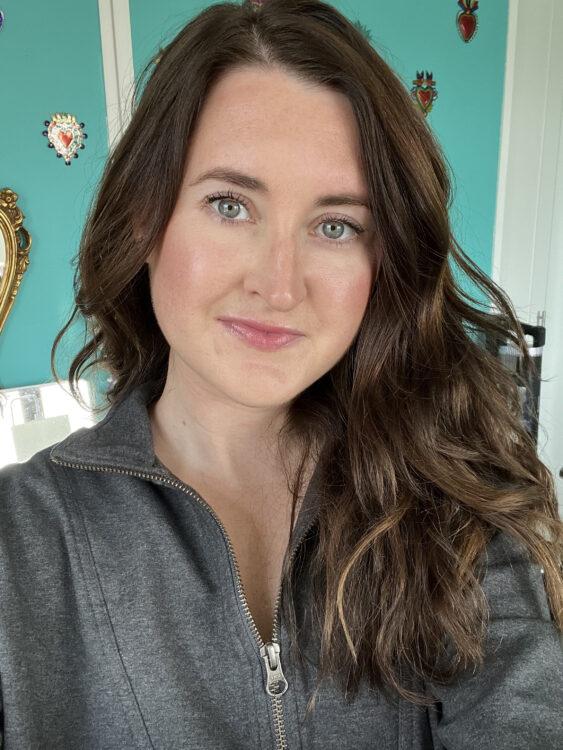 Lily Lolo Mineral Foundation Swatches
Like I mentioned previously, there are 20 shades in this line. The dark shades are really lacking. The lighter shades are more diverse in shade range than the darker shades. I wear the shade Barely Buff and I feel like it matches my skin tone pretty well and blends in nicely.
I hope you enjoyed this Lily Lolo Mineral Foundation review! Let me know if you've tried it in the comments!


Interested in trying more mineral makeup? Be sure to check out my blog post all about the Magic Minerals Airbrush Foundation!