This non-toxic body wash blog post comes at a perfect time. I was just talking to someone the other day about how I believe you're either a bar soap gal or a body wash gal. Truthfully, I lean more towards the bar soap life because I just think it's easier to rub a bar of soap across your body, rather than squeeze body wash into your hands a million times, make sure it doesn't drip out of your hands, and rub it on your bod.
However, considering I work as a freelance beauty writer full time, I am kind of required to test many of the products I get sent in the mail from different brands every day. And that include body washes! I've tried many on the market, and prefer to reach from non-toxic body wash because 1.) it's better for my skin 2.) most likely better for the planet, and 3.) I have really sensitive skin and using body washes with harsh chemicals and ingredients in them will most likely flare up my eczema and other skin issues.
I also think it's probably a good idea to opt for non-toxic body washes because a body wash (along with body lotion) are one of the few products you most likely slather onto your entire body almost every day. Imagine slathering on toxic chemicals onto your body every day—yikes!
A great non-toxic body wash usually avoids synthetic fragrances, toxic chemicals, and endocrine disrupters. When on the hunt for a safe body wash, you can look for phrases like "eco-friendly," "plant-based," "organic body wash," and "natural body wash." Usually, those personal care products won't contain harmful chemicals and have a pretty clean ingredient list. 


10 Non Toxic Body Wash Picks To Indulge In the Shower
Most Affordable Non-Toxic Body Wash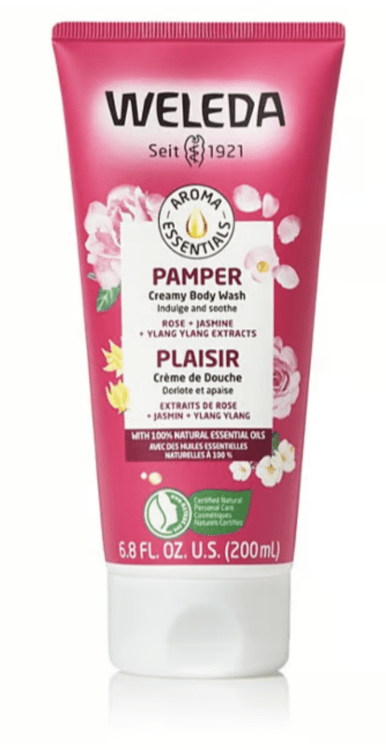 Weleda Aroma Essentials Pamper Creamy Body Wash
I am a really big fan of anything that is rose-scented, including this body wash from Weleda. The price is right at $8 per bottle, and the packaging is nice and feminine, too. Weleda has been around since 1921, and they've been pretty strict about using natural ingredients ever since.
Available at Amazon ($8) | Also available on Macy's

Best Non-Toxic Body Wash for Dry Skin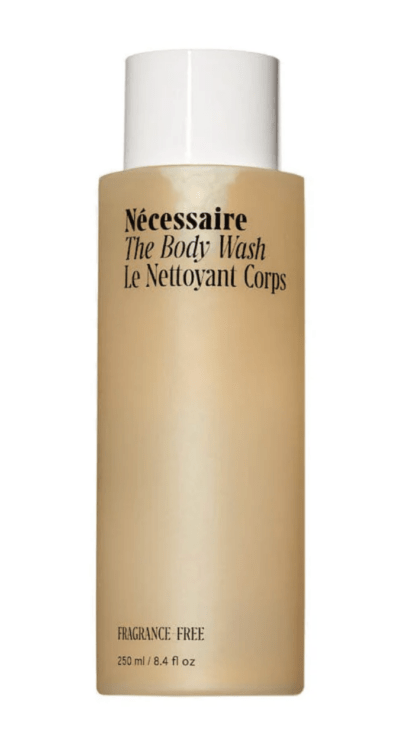 Necessaire The Body Wash
This is a super gentle body wash that leaves my skin feeling hydrated and not dry or tight. It comes in three different fragrances, or you can opt for the fragrance-free version. It's definitely on the pricier side at $25 per bottle. However, it has a lot of fancy ingredients you'd find in your favorite upscale face serum, including niacinamide, vitamins C and E, omegas, and hydrating glycerin.
Available at Sephora ($25) | Also available at Nordstrom



Best Non-Toxic Body Wash for Pregnancy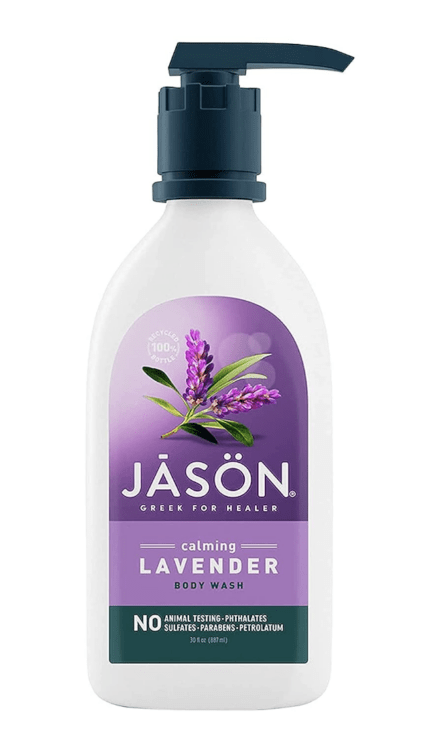 Jason Natural Body Wash in Calming Lavender
Why did I pick this specific body wash for pregnant ladies? Because it's lavender scented, and sometimes a pregnant gal just needs a moment to herself in the bath. With some peace and quiet and soothing lavender scents. Also, I love that the product comes in a pretty big bottle and only costs $12.
Available at Amazon ($12)



Best Non-Toxic Body Wash for Oily Skin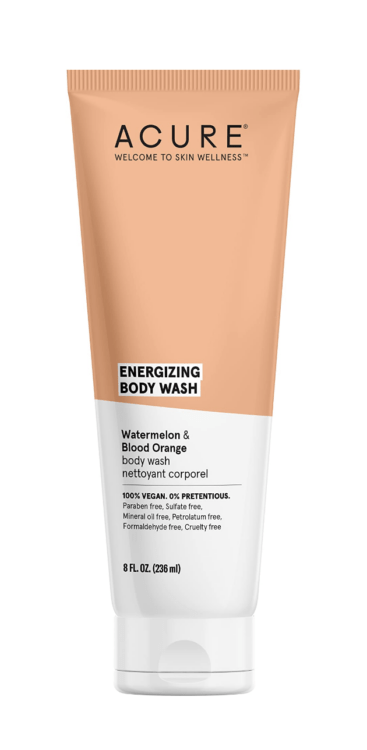 Acure Energizing Body Wash
Not too hydrating nor too drying, this non-toxic body wash from Acure is a great option for folks with oily skin. It has a watermelon and mandarin scent, and will definitely wake you up during your morning shower.
Available at Amazon ($12)



Best Non-Toxic Body Wash for Acne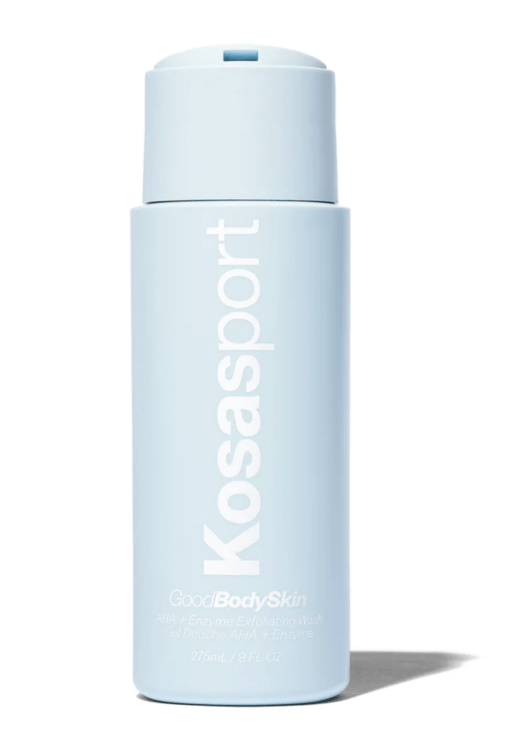 Kosas Good Body Skin Body Wash
This clean formula from Kosas contains lactic, glycolic, and mandelic acids to help gently exfoliate skin while you shower. The added fruit enzymes work to turn over dead skin cells, while the allantoin soothes and hydrates sensitive skin. This pick comes in two scents ("Beachy Clean" and "Juicy Clean"), and looks fun on your shower shelf.
Available at Sephora ($22) | Also available at Blue Mercury



Best Non-Toxic Body Wash for Babies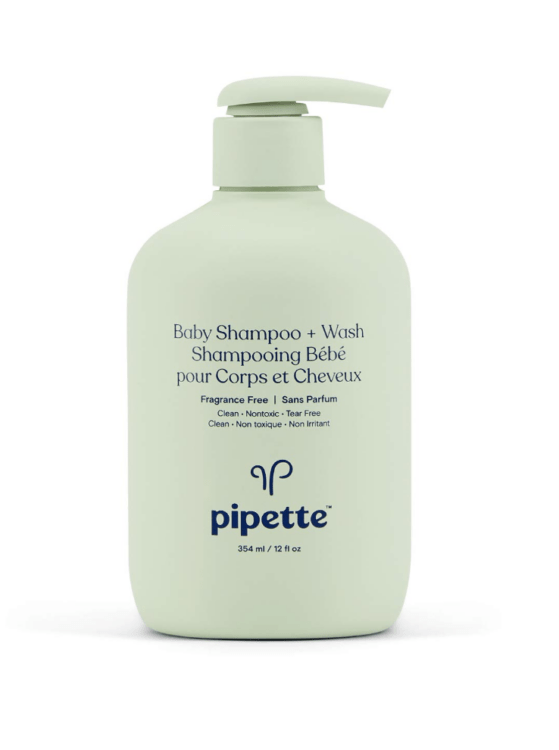 Pipette Baby Shampoo and Body Wash
Many years ago, I went to San Franciso to tour the facility where Pippette products are made! It was a really fun experience. This is a shampoo and body wash option that's gentle enough to use on sweet lil' babies, as well as your body if you prefer. It comes in two scents, as well as a fragrance-free option.
Available at Ulta ($10) | Also available at Target



Best Non-Toxic Body Wash for Sensitive Skin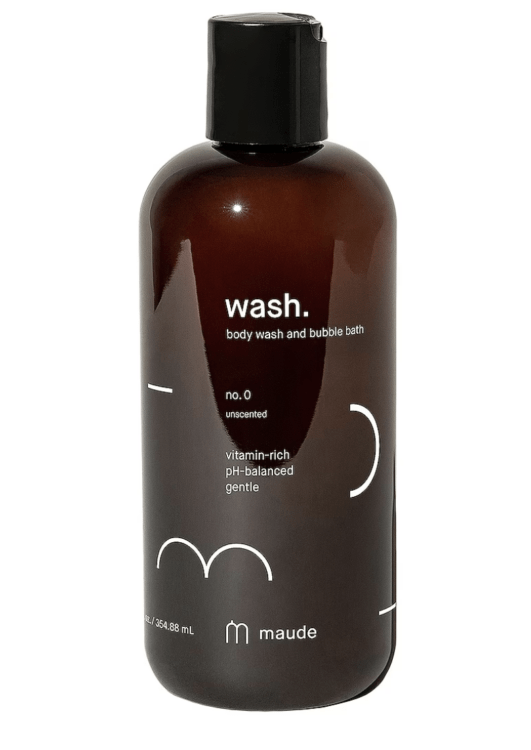 Maude Wash
I have this in my shower and use it often. It's actually designed to be gentle enough to use in your private parts, so it's ideal for folks with sensitive skin. It comes in multiple scents, including fragrance-free, and feels incredibly hydrating on the skin. I will say that sometimes I don't feel as squeaky clean as I do with other products on this list, so that's something to consider before purchasing this option.
Available at Sephora ($22) | Also available at Neiman Marcus



Best Sulfate-Free Body Wash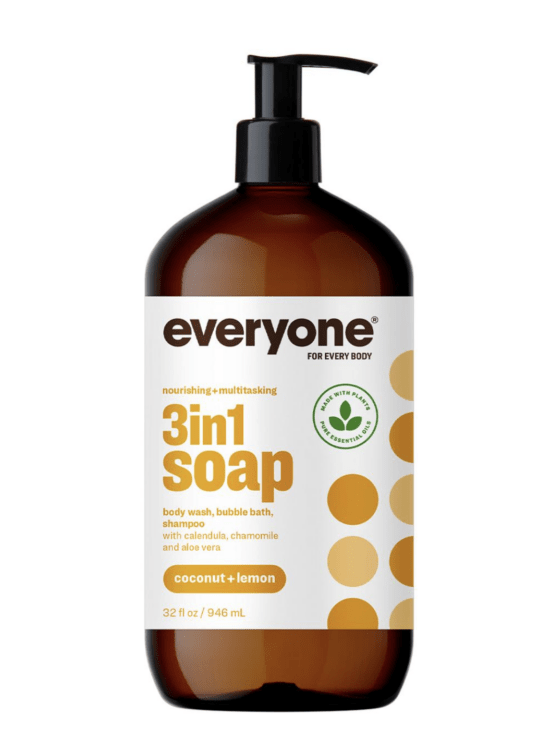 Everyone 3-in-1 Soap
This product has a million great reviews on Amazon and is free of sodium laureth sulfate and laureth sulfate. It comes in seven different scents and one unscented version, and can be used as a body wash, shampoo, and/or bubble bath.
Available at Amazon ($25 for 2-pack) | Also available at EO Products



Best Non-Toxic Body Wash at Target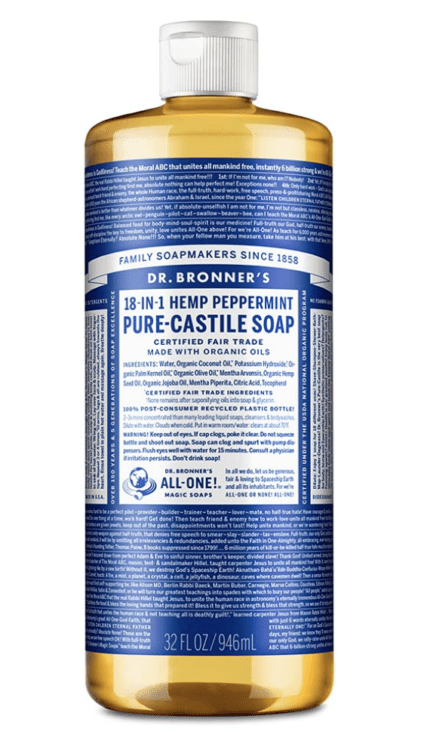 Dr. Bronner's Pure Castile Liquid Soap
This is probably one of the most well-known natural body washes on the market. It's super gentle and can be used all over your body, including your face. It can also be used as a hand soap, too. It's scented with essential oils and comes in an array of different fragrances. The bottle is pretty big (32 fl. oz!) and should last you a long time in the shower.
Available at Target ($16) | Also available at Amazon



Best Non-Toxic Body Wash at Walmart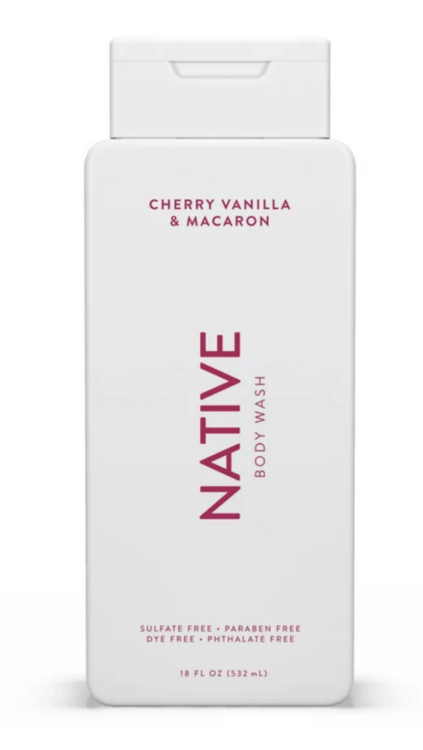 Native Natural Body Wash
Sulfate-free, paraben-free, and natural, this pick from Native comes in a whopping 20 scents! It lathers really nicely and is super creamy. I love that it leaves skin feeling soft and hydrated without stripping.
Available at Walmart ($9) | Also available at Target



Interested in checking out more non-toxic products that I love? See below for more: