Truthfully, I am still trying to figure out how to have fun as a sober person. My former pastime used to be spending all night at bars every weekend. Now, I'm faced with trying to figure out what I actually like to do.
Here's the thing about drugs and alcohol: they are so fucking easy. Drinking is an easy activity to do with other people. It's an easy way to "connect" with your friends, family members, and lovers. And it's an easy way to avoid trying other things to figure out what actually brings you joy.
It was so easy for me to text a friend and meet up at a bar on a Friday night and get trashed. Nowadays, I actually have to put effort into planning an activity and hope that I enjoy doing it. When I was drinking alcohol, I never really had any hobbies. Especially because I didn't have the strength or energy to do anything else when I was bound to my bed with an intense hangover every weekend.
There have certainly been moments this year where I have felt pure, pure joy. The three that really stick out to me are exploring a cute, quaint hilltop town in Greece with my dad, attending a Phoenix concert at ACL, and soberly dancing with friends at the beach in New Jersey.
That being said, I'm still trying to figure out what I actually like to do for fun. I am addicted to my work, and have basically only found self-worth through my career (another story for another time, perhaps) for the last ten years. Hell, I'm still learning how to let myself have fun and not feel like I need to be a productive machine 24/7. 
I am in the process of planning a wedding while trying to transition my career a bit. So, fun hasn't really been on the forefront of my mind recently. However, I will be making more of an effort in 2023 to discover what I love to do and do more of it. Fun, sober activities that I like include photography classes, jewelry-making classes, and voice lessons. I think a good way to discover what brings you joy and fun is to go back to your childhood and try to remember what you loved to do.
Below, you'll find a roundup of 30 fun things to do sober. Some of these I've done, and others I haven't. Maybe you have and can tell me in the comments whether it was worth doing alcohol-free or not.



30 Fun Things To Do Sober
Host a game night
I have a friend who is also sober and loves to play board games when we're all together. She gets incredibly competitive and takes the game(s) very seriously. Planning a game night is a great way to get all your friends together and do something that's competitive and fun. I like that a game night can involve not drinking or drinking (for other members who aren't alcohol-free), and you can still connect with folks while playing a board game.
Join a sports league
This one isn't totally up my alley, but some sober folks might be interested in joining a sports league. I think support groups for sober people in your area might be a good way of finding a sports league to join. I think it's a really great way to meet new people, and it's another competitive type of activity that brings people together for one united front: to win! It's pretty difficult to win a sports game while drunk, so this is usually an activity that doesn't involve drinking.
Try out indoor rock climbing
I've been wanting to try rock climbing ever since I first stopped drinking nine months ago. There are a few indoor spots here in NYC. This is a fun thing to do with a friend on the weekend or during "happy hour" after work. It's a great form of exercise, too.
Head to an amusement park
We don't have many amusement parks around NYC. But, I can imagine that this would be a fun thing to do if you have easy access to it. Personally, I'm not a big roller coaster fan, but if you are, this would be a good opportunity to explore your childlike playfulness, sans booze.
Visit a sober bar
I'm amazed by how many sober bars are popping up here in NYC. It's so incredibly cool to see. I bet there are other sober bars in various cities across the US. And if you can't find a sober bar near you, consider creating your own sober bar at home and inviting a bunch of friends over to taste your mocktails and creative concoctions.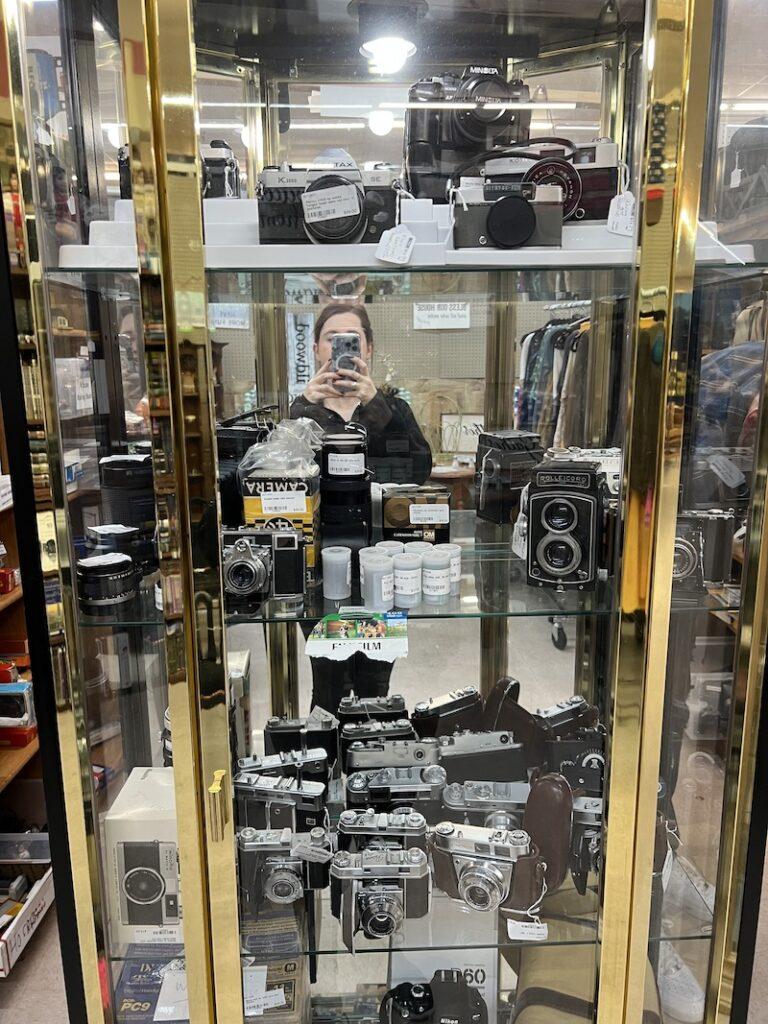 Go thrift shopping
The feeling of being sober has reminded me so much of when I was in high school. I rarely drank back then (because, you know…it was illegal), and spent a lot of time bopping around in my car going thrifting. One of my favorite things to do is find treasures at thrift stores (I really love vintage jewelry and clothing), and I've found that it's become a regular pastime for me these days, too. There's nothing more satisfying to me than finding a gem for a really great deal—something that I know no one else will have.
Take a jewelry-making class
My parents threw me multiple jewelry-making birthday parties when I was in elementary school, and it's a hobby that I'm trying to take back up in my 30s. I love how much jewelry can completely transform an outfit, and I'm considering signing up for a jewelry-making class here in NYC very soon.
Take a photography class
Another hobby I really used to enjoy when I was younger was photography. I took a photography course my senior year of high school, and we got to use the dark room at my school to print our own images. It was such a cool and rewarding experience. I'm also looking into going to a photography course in NYC to brush up on my film photography skills.
Experience a cooking class
This is definitely a fun one to do with your partner or a friend. Personally, I love cooking, and being able to learn how to make a new dish is always a fun experience for me. Some of these classes are BYOB—don't be ashamed to bring your own non-alcoholic beer, prosecco, or any other NA drink with you to the class!


Explore an interactive art experience
There have been a bunch of these interactive art experiences that have popped up in NYC over the last few years. I haven't had a chance to check out any of them! I feel like it's a fantastic way to get a bit of culture in and appreciate art in a different way.
Go skiing or snowboarding
I'm heading on a ski trip to Colorado next month, and I'm surprisingly very excited about it. Normally when I would venture out skiing somewhere, I would dread the inevitable hangovers that accompanied me each morning on the trip. And if you've ever skied with a hangover, you know how miserable it can be. This time round, I'm pumped to get out on the slopes, really enjoy being in nature and embracing the scenery, and rewarding myself with a super sugary hot chocolate at the end of the day.


Attend a concert
Wow, this activity is something I never, ever knew would be 100% better when sober. I remember (well actually, I don't remember) attending The Kooks concert in NYC about ten years ago. I was really excited about the show because The Kooks were one of my favorite bands. My friend was supposed to meet up with me at the venue, but he never did. I got so blacked out by myself, I don't remember the concert whatsoever. And don't even ask me how I got home.
Another friend of mine invited me to a Nick Mulvey concert this past summer. I'd never heard of him before, but decided to join in on the fun with her anyway. It felt a bit strange to be in Mercury Lounge without a cocktail in my hand, but I just tried to roll with it.
Nick was a fantastic performer.
When he brought Laraaji on stage to perform together, I was transported to another world. Truly. I don't know any other way to describe this, but the music was so incredibly beautiful and so magnificent, that I felt like I was high. Their music was completely new to me (I didn't know any songs by either of those two performers), but I felt like their music had touched something in my soul. I had never felt like that before at any concert when I was drinking, and it was an experience that I'll never forget. 
A similar situation happened this past October, when my boyfriend, father, and I went to ACL together. I was completely sober when I saw one of my all-time favorite bands, Phoenix, perform at the festival. I felt so in the zone, in my element, and so connected to myself during that performance. Attending concerts sober has been one of my favorite parts of going alcohol-free. I'm committing to more concerts in 2023.
Try watercoloring
When we lived in Ireland, we had family friends that enjoyed watercoloring all the time. We would go on family road trips around Ireland together. Mrs. Blackman would carry her watercolors with her so that us kids could paint the scenes of sheep in lush green fields and sunsets over the Irish sea. I've been trying to get more into this childhood hobby and find it pretty relaxing and therapeutic. I think it's nice to light a scented candle, put on some soothing music, and go at it with your paintbrush.
Go to the movies
If you were to ask me, "what do you do for fun now that you're sober," I would immediately tell you that I am now a serious movie buff. I recently purchased the AMC Stubs rewards thing. I pay $25 a month and can watch up to three movies per week! One of my close friends lives a couple of blocks away from me, and we frequent the AMC in our neighborhood about once a week. It is an easy, frequent date-night activity with my fiance. I treat myself to a Coke Icee basically every time I go. It's such an easy thing to do when sober, and I'm really enjoying doing it with my family and friends.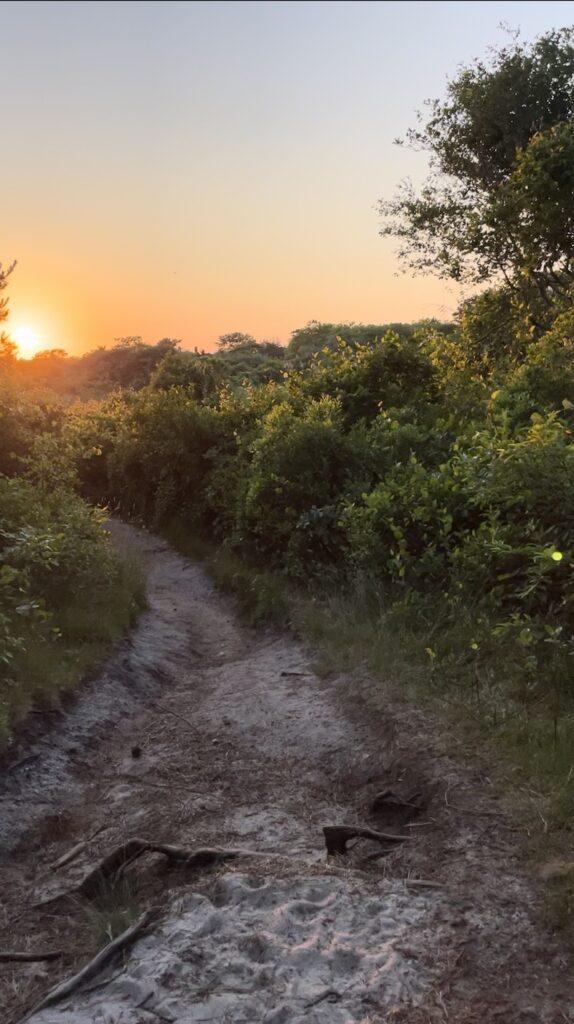 Explore nature
This one is a toughy for those who live in NYC like me. Once spring and summer come, I will be making more of an effort to leave Manhattan and explore other areas with actual trees and animals. As I get older and spend another year living in an incredibly crowded, tree-free city, I've noticed how much I long for Mother Nature.
There are so many ways you can explore nature. Whether that be a hike, a walk around your suburban neighborhood, or a fancy trip to Bali. My fiance owns a car here in NYC, so it's easier for us to escape the city. But if you don't have that luxury, there are programs and events you can sign up for to get outside the city. A bus will take you outside the city and you can explore nature with other folks, together.
Be a tourist in your own town
Even if you think you know everything about your city or town, I bet there is something new to discover. Try to be a tourist in your own town for a weekend. See if there is anything new to explore!
Visit the theater
We are heading to see the Lion King on Broadway in a few weeks, and I am pumped! The last time I saw it, I was with my aunt and little brother, and we were small children. Even if you aren't really a theater buff, I encourage you to check it out in your city or town and see if you enjoy it while sober. And even if you don't love it, you can walk away knowing that you supported the arts with your ticket!
Take pictures
This is a good activity to go along with the "take a photography class" idea. It can be fun to dedicate a whole day to exploring new areas and photographing what you find (on film or digitally). When spring comes, I will be spending more time exploring my city and photographing my journey (with my new Nikon FG-20 film camera) along the way.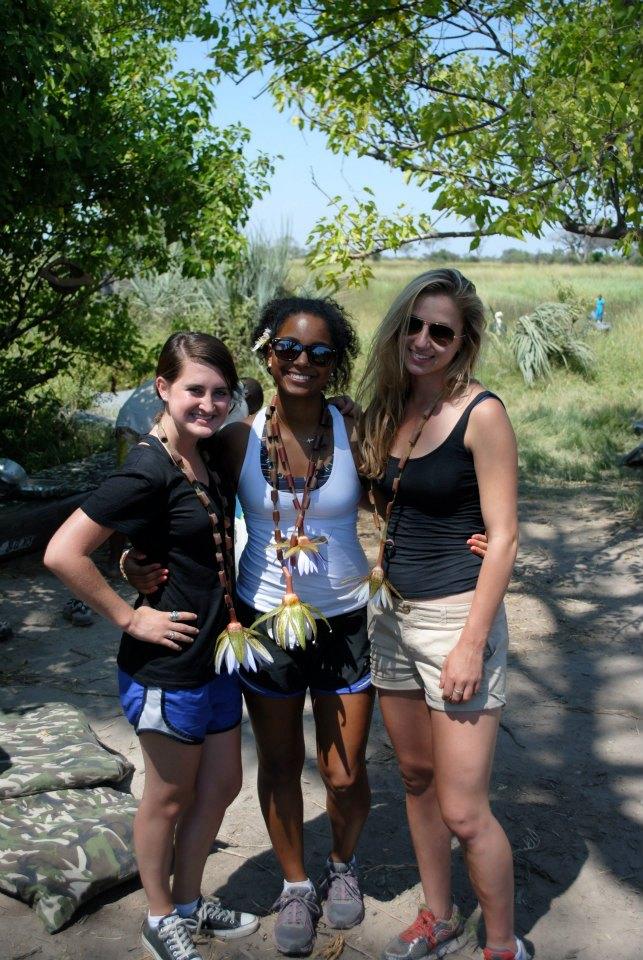 Go camping
The last time I went camping was along the Okavango Delta in Botswana about 10 years ago. We were there for about two nights, there was no running water, and we were instructed to pee in a deep hole. It was a wild experience that I'll never forget. That leg of the trip was part of a ten-day camping trip through Botswana, Zimbabwe, and Zambia, and was one of the greatest experiences of my life.
Camping can be so fun if you're prepared for it. Granted, I haven't been camping in so long, and I have no idea what camping would be like without alcohol. That being said, it sounds really nice to sleep under the stars and appreciate nature without numbing out the experience with alcohol.
Volunteer somewhere
This is one of those activities that I've been meaning to do for a long time, but haven't gotten the willpower to actually dedicate a Saturday morning to giving back to my community. Volunteering can actually be really fun, especially when you do it with a friend. It's a good way to meet people and experience feelings of accomplishment, community, happiness, and connection.
Host a dinner party
I love to cook (I got it from my mama). Eating delicious food is one of my favorite things to do. Additionally, I love to cook food for my fiance, and then promptly ask him how it is after his first bite. Although I've hosted Thanksgiving twice at my apartment with about 10 people, I got catering because all the cooking seemed like too much. I haven't really been able to host a large dinner party with homemade food at my apartment.
One day when I am in a big house, I'll have more room in my kitchen to host big dinner parties with friends. I think this is a fun way to connect with others more intimately, rather than meeting up at a bar or a restaurant.
Go to an escape room
One of my friends just had her birthday party at an escape room here in NYC. We had a blast trying to escape. Our group was super quick with getting out of the escape room (we're all geniuses, what can I say?). You can make this a whole experience by getting a bite to eat beforehand, doing the escape room for an hour, and then hitting up a sober bar near you once you've escaped.
Try new foods
I am a pretty adventurous eater and will try most things. My fiance and I have been trying harder to try new-to-us foods. He had never tried Ethiopian food before we dined at Haile in the East Village. We were both blown away by how delicious it was. Plus, being able to share a new experience together was cool. I encourage you to go try a new-to-you food at one of the restaurants in your town or city.
Visit the spa
Of all the fun things to do sober on this list, visiting the spa is definitely my top choice. I'll never say no to a spa moment, and I could never get enough facials and massages. Unfortunately, this is a pretty expensive hobby, and I can't frequent the spa as often as I'd like. Getting a treatment at the spa is a great way to reward yourself for another month sober and to just relax and unwind.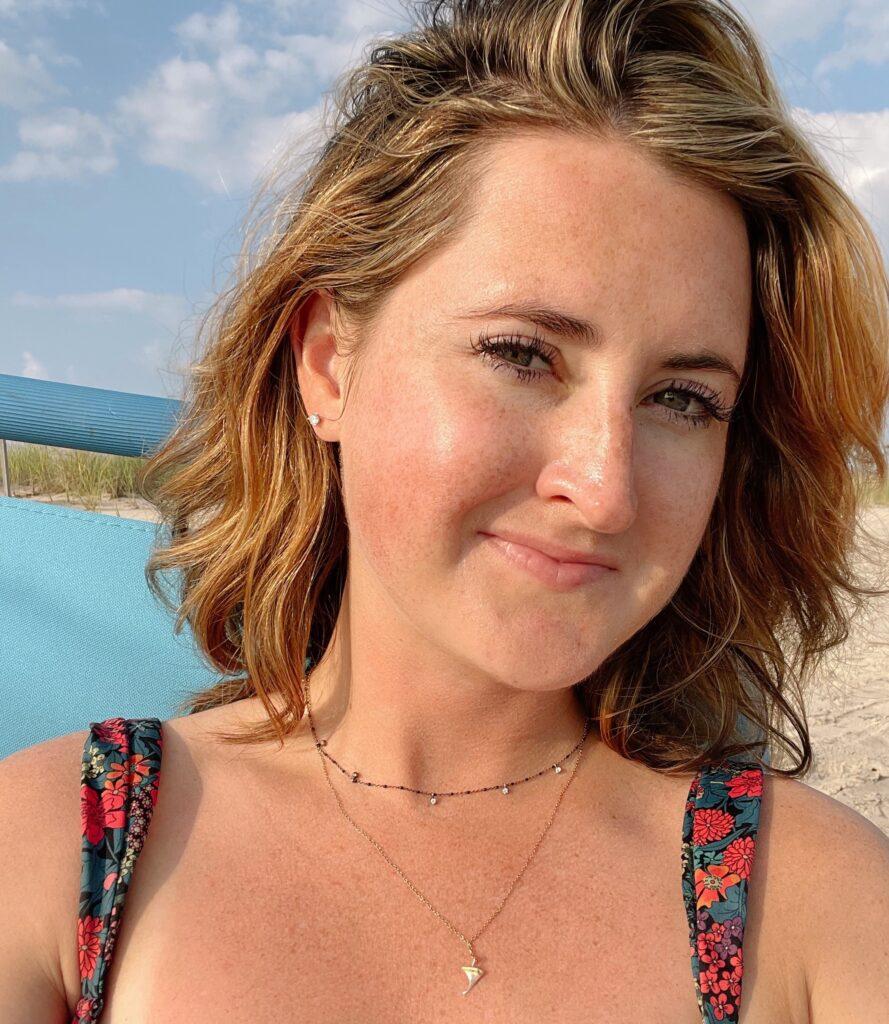 Visit the beach
I grew up spending a few weeks in Rhode Island with my family every summer. The beach is my happy place, and I live for soaking up the sun every year. There are a bunch of things you can do at the beach like swim, boogie board, play frisbee, read, eat, or sleep. It's a great spot to go solo or with family and friends. Sometimes I feel left out when my family is drinking an alcoholic beverage (like beer or a bottle of rosé) at happy hour on the beach. So I always make sure to bring my own Athletic Brewing Co. beers so I can join in on the fun.  

Visit a museum
I'm not a huge museum junkie, but some folks love them. There are about a million and one museums here in NYC (most that I haven't been to). I bet there are some where you live, too. This is a great activity to do for half the day, and then do breakfast or lunch before or after!
Visit a zoo or aquarium
We don't have a ton of these in or around NYC. But, going to a zoo or aquarium could be a fun way to activate your inner child. My parents used to take my brother and me to the Norwalk Maritime Aquarium pretty often when we were younger. I think this would be a good way to reminisce about your youth and spend quality time with your kids, partner, or a friend.
Go on a food crawl
Forget a beer crawl—sober folks like to opt for food crawls. My fiance is obsessed with fries, and I'm going to take him on a NYC fries tour (led by me) very soon. You can either pick one specific food (like fries), one type of cuisine (like Mexican), or just go crazy and pick an array of options.
Head to a farmer's market
Yes, I'm that old that I find farmer's markets to be a fun weekend activity to do. Now that I'm not violently hungover every Saturday, I'm able to actually get out of my bed and do things outside my apartment. Some farmer's markets only sell produce. Others make it a whole festival thing and have live bands and activities for the kids. Be sure to check out your local farmer's market, support your farmers and bring some cash!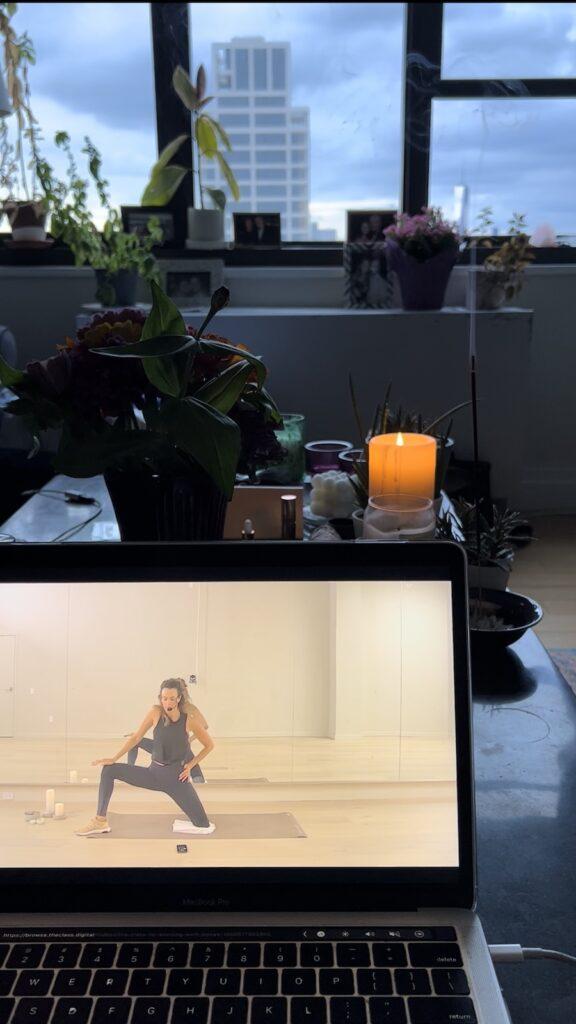 Try The Class
Normally, I would never include "exercise" on a "fun things to do sober" list, but hear me out. The Class by Taryn Toomey is truly more than a workout. It is a mind and body practice that I now look forward to every week. It's improved my mental health so much. The Class has become a way for me to cleanse my system, dance like nobody's watching, and get in touch with my soul. If you are someone who used to drink to black out and numb your feelings, I highly encourage you to try out The Class at home. I like to burn some incense, light a candle, and dance it out in the dark.
How To Have Fun As A Sober Friend

Sometimes, you might be faced with being the only sober friend in a group of drinking buddies at a bar or a house party. Fear not—there are ways to survive this situation, and actually have fun in the process.
Indulge in as much dessert as you damn well please
Ever since I stopped drinking, I almost always treat myself to a dessert. It's like a little reward for avoiding alcohol that night, and I never feel guilty about it. If you, too, have a sweet tooth, indulge in a nice creme brulee while the others are downing their drinks.


Dance your heart out
Yes, it can be awkward to let loose on the dance floor without alcohol. But I encourage you to try it before knocking it. It's easiest if you just don't think about how you aren't drinking. Try to feel into the music and disregard what others might think about you. Remember, they might not even be able to remember your awkward dance moves since they're drinking!


Offer to be a designated driver
Okay, so this isn't a super fun one. But, I like to offer to be a DD sometimes because it makes me feel useful. Plus, I feel like it's something that everyone can benefit from. I definitely wouldn't offer this all the time, as it's not your responsibility to get your family and friends home safely. But offering every once in a while could be a kind thing to do.


Order a fancy mocktail
It's incredible how many restaurants and bars in NYC have their own mocktail list nowadays. It's very encouraging. I say, go all out on the mocktails and who gives a shit how expensive they are. You are SOBER, you've reached a huge milestone, and you deserve it!


Take breaks
Sometimes I like to run to the bathroom and just take a few breaths in the stall for a second. I do this when I'm feeling overwhelmed by everyone else drinking or the bar being way too loud. You can also just step outside to get some fresh air and recalibrate, so that you avoid any overwhelm.


People watch
I love people-watching all the time, but watching people while they are drinking is next level. It's always funny to see who is flirting with who, who is sloppingly making out with someone in the corner, and where tensions are rising in different groups in the bar.


Leave when you need to
Sometimes, it's just more fun to leave the bar when you need to. I've gotten to a point in my sobriety where I feel free to leave towards the end of the night. Mostly when folks have gotten past the point of no return and it's hard to have a convo with them. And I say this with no judgment, as I actually want them to have a fun night. I just don't need to be there at the end of it.


Be the bartender
If you're at a house party or dinner party, offer to be the bartender. Unless you find this triggering and you think it might put your recovery at risk—then definitely don't do this. It could be fun to craft cocktails and maybe even make some mocktails for any friends who are interested in trying out your creations.


Pretend you're drinking
This is a tip for those folks at the beginning stages of their sobriety. If you are uncomfortable with people knowing that you're not drinking, just order a soda water and add a lime to it. Dance like a psycho on the dancefloor and no one will know that you're not drinking that night.


Order food
Now that you're not drinking alcohol, you've got more money (and more room in your belly) to order delicious food. Take advantage of it!