Being a sober person in New York City is probably the bravest thing I've ever done in my life. It is hard and easy, all at the same time. I have great days and I have shitty days. One thing I need to be honest about is, even a year into my sobriety journey, I am still trying to figure out how to have fun. Most of my fun revolved around bar hopping every weekend. Now that I no longer do that, I have to figure out which types of activities I actually enjoy doing. 
That being said, I know for a fact that quitting alcohol has increased my enjoyment of life tremendously. My anxiety has reduced drastically and my mental health has improved. I am able to find joy in small places and moments I had never experienced before. Below, I've listed multiple tips for how to enjoy life sober, so that you can really relish this ride to the fullest.   
How To Enjoy Life Sober
Go to alcohol-free or low-alcohol events
A few weeks ago, I went to my first sober event in NYC called Absence of Proof. It was a fun little event in a super cool speakeasy bar in lower Manhattan, where they served mocktails galore. There are so many sober events popping up here in New York. I intend to go to more in the future.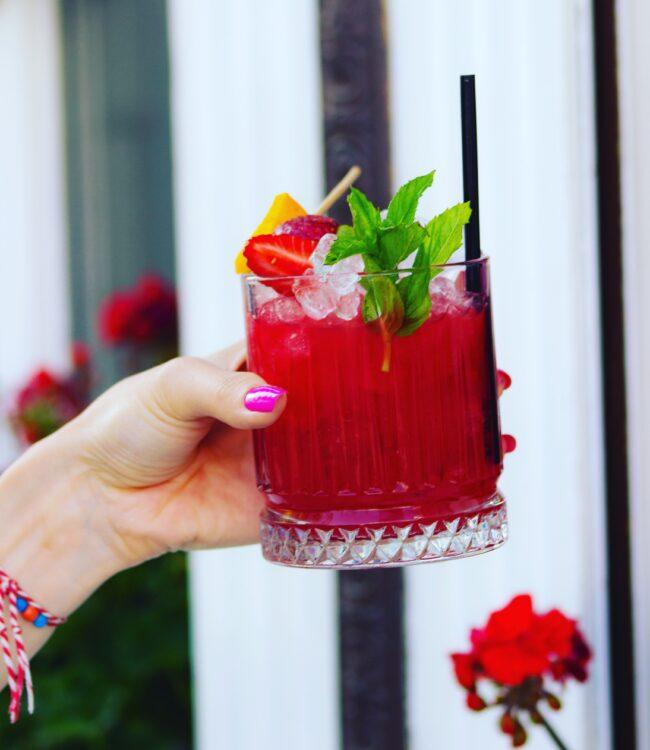 Visit a sober bar
The alcohol-free lifestyle is absolutely popping off at the moment. With that comes a bunch of new sober bars in NYC. I encourage you to see if there are any sober bars in your area and bring a friend to grab a mocktail.  
Find your sober community
I think this one is really important for how to enjoy your life sober. Especially if you are struggling with addiction. It can be really hard to be living a sober lifestyle if you don't have a support group. Personally, I don't have a specific sober group that I lean on when times get rough. But I do have a few friends and family that I sometimes reach out to when I need that extra support. You can meet sober people in a bunch of different ways.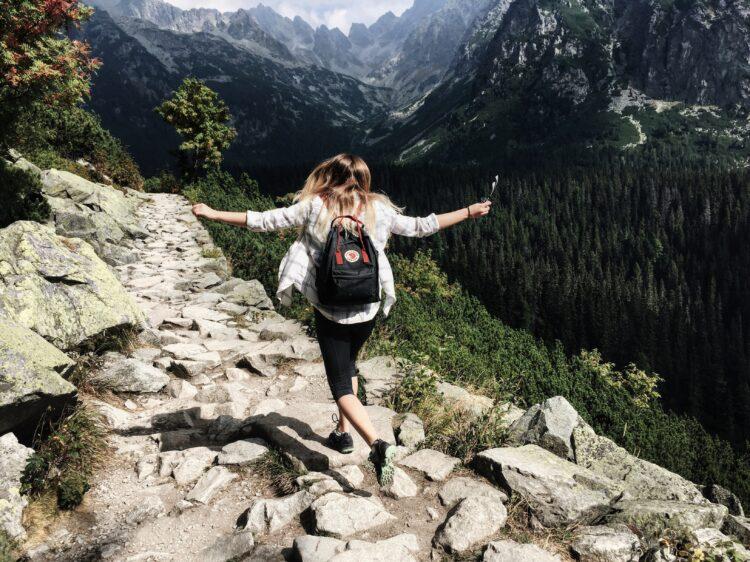 Visit nature
I never considered myself a *~*nature girly*~* until I stopped drinking this past year. I have been trying to get out of the city more often lately and spend time in nature. I'm lucky that my fiance keeps his car here in NYC so that we can explore. I have developed an unexpected appreciation for nature and animals since I stopped drinking. I find that time in nature really calms me and I find small joys in watching animals in their natural habitat. It makes me realize that I am just a small part of this giant ecosystem. 
Pick up hobbies you once liked to do as a kid
I realized this past year that my only hobby was drinking every weekend. I've had to figure out what my hobbies are outside of the bar. An easy way for me to explore this is to try and remember what I liked to do when I was a kid. I really loved singing and making my own jewelry with seed beads. Little Daley also liked creating little magazines (mostly featuring stories about fairies) and exploring the woods. I loved playing with makeup and doing hair, and creating my own skincare from natural foods and ingredients my mom had in the kitchen (yogurt masking was my jam).
In high school, I loved film photography and spent most weekends vintage shopping. I have explored some of these in my adulthood recently, but could do a better job of making the time to try all these things again.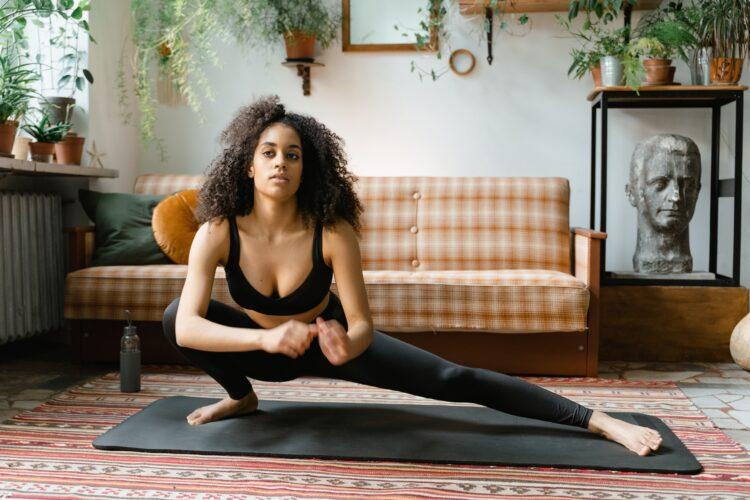 Find a form of exercise you love
This took me so long to figure out, but I finally found a form of exercise that I am obsessed with. I've written about the no equipment full body workout, The Class, all over this blog, but it's a practice that has truly changed my life for the better. It gets my heart rate up but never feels like workout to me. It feels more like a meditation practice or a fun dance workout more than anything else. 
Travel often
One of my favorite parts about being sober is that I don't have to deal with hangovers. I used to get nervous about traveling because I didn't know how I was going to handle my hangovers if I wasn't at home in my own bed. Now I don't have to worry about that anymore when I explore a new place. I will admit that sometimes it's a bummer that I can't enjoy a glass of wine while on vacation, but I'd rather be able to enjoy my day without a massive headache anyways. 
Celebrate all your milestones
I am almost one year sober and currently trying to plan my own sober birthday party. I think it's really important to celebrate every little win as you stay sober. Whether that's going a week alcohol-free, or maintaining sobriety for 10 years, celebrating your accomplishments helps you stay accountable. I like to book a spa treatment or buy a new piece of clothing to celebrate my small and big wins.