In case you haven't noticed on TikTok, Ogee makeup is blowing up. Specifically, the clean beauty brand's Crystal Contour Collection. Featuring three stick makeup products, the collection works to contour your face, add a beautiful highlight to your cheekbones, and create a pop of color.
The Ogee brand includes both makeup (think tinted sculpted lip oil, lipsticks with various lip colors, and sculpted face sticks) and skincare products (like jojoba glow face oil, luminous botanical face mist, and renewal cream). I like this brand because it's cruelty-free, gluten-free, certified organic, GMO-free, and features natural ingredients like cold-pressed jojoba oil, peppermint essential oil, and hyaluronic acid.
While there are a bunch of best-sellers from the Ogee brand, I will be focusing my Ogee makeup review on the Crystal Contour Collection and the Ogee Sculpted Complexion Stick.

UPDATE: After much demand, I have gotten my hands on the Ogee Sculpted Complexion Stick and have added my review below! Scroll down to see my review with pictures.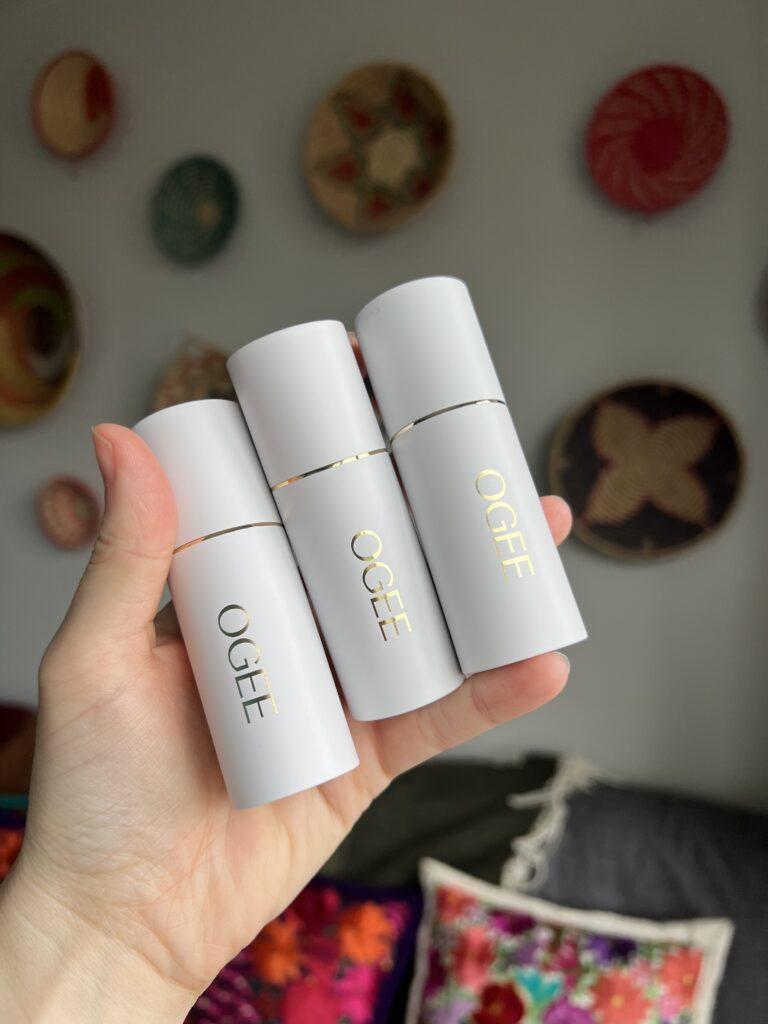 Ogee Makeup Review
Is Ogee Makeup Good
Truthfully, I've only tried the Contour Collection from Ogee, so I can't speak to the other products that the brand carries. That being said, I do think that the sculpted face sticks that I have are good. Additionally, there are a ton of great reviews for Ogee products on TikTok. I would say that most of the products are natural yet effective.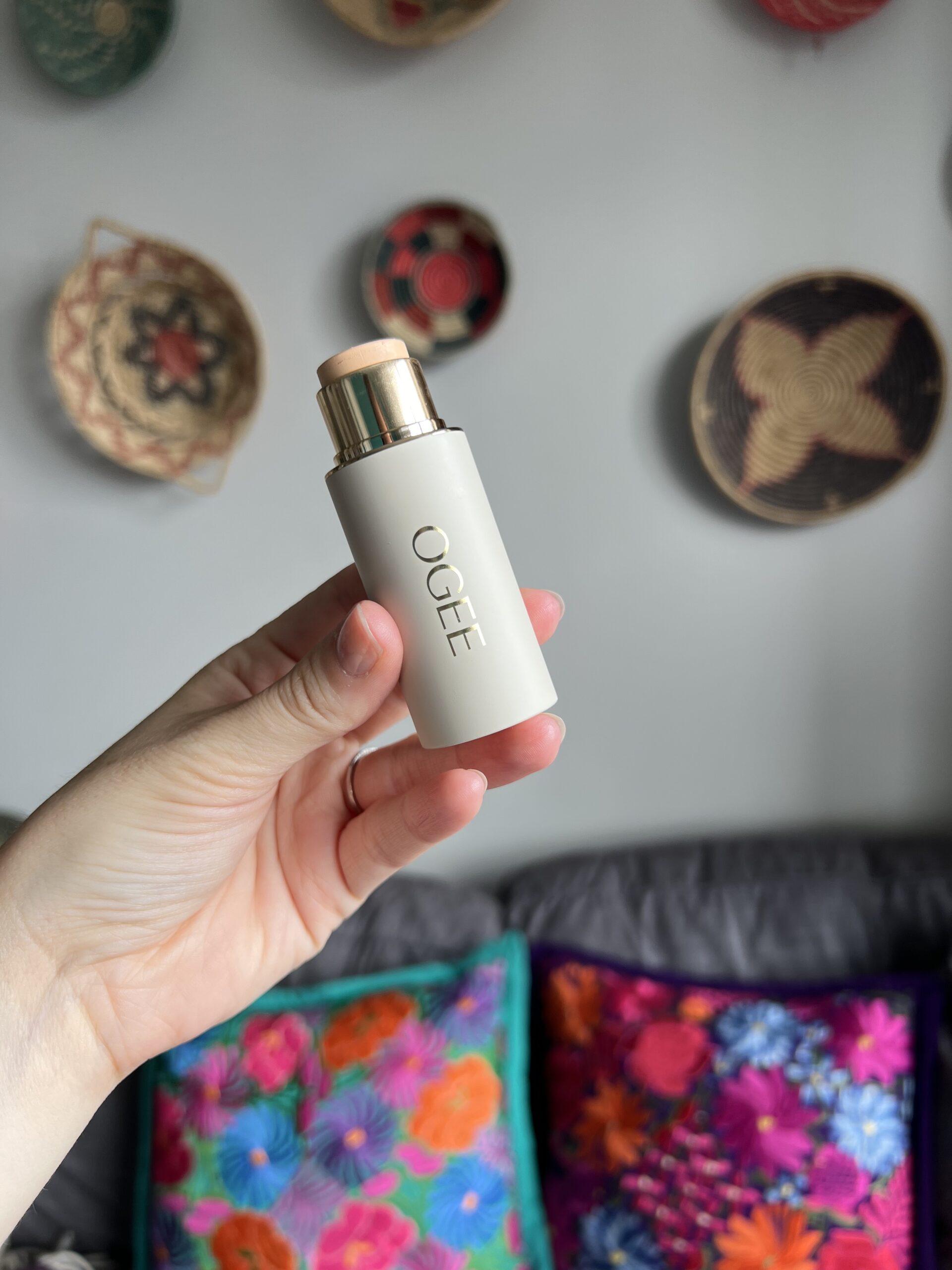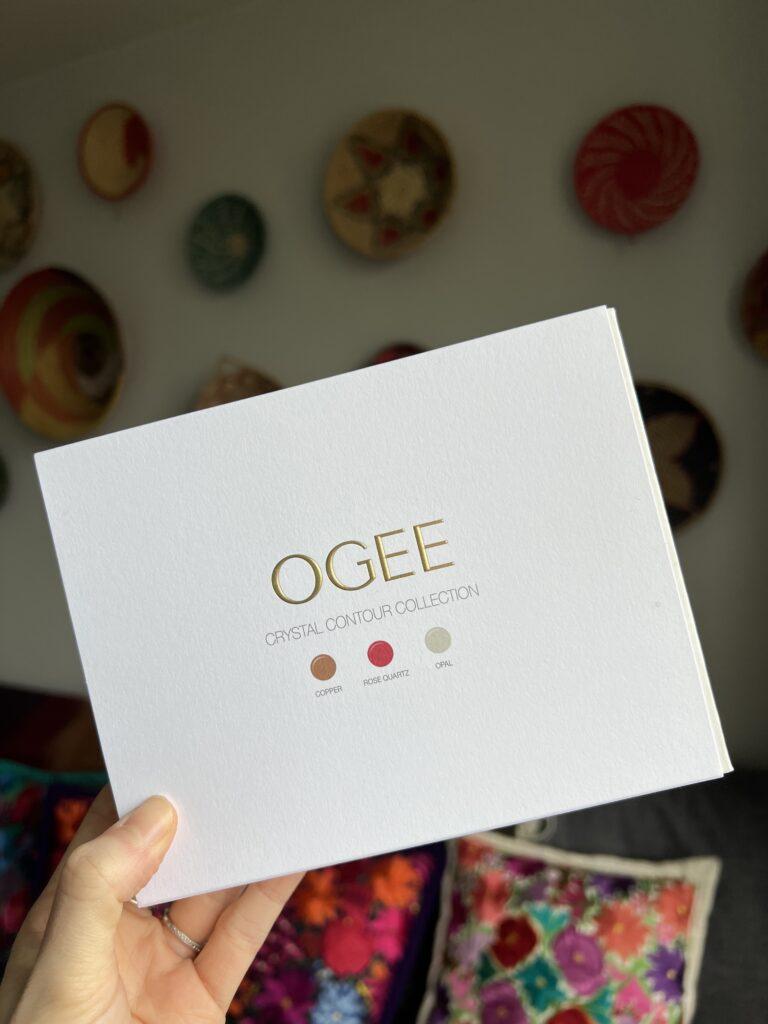 The Crystal Contour Collection is one of Ogee's best-selling products. It comes with three makeup sticks including the Copper contour, Rose Quartz blush, and the Opal highlighter. Each product is made with 83% organic ingredients, including cold-pressed jojoba seed oil, beeswax, and olive fruit oil.
Considering this is a natural and organic makeup and skincare brand, I think the sticks are as pigmented and buildable as other non-natural or organic makeup lines on the market. Read on to see more of my thoughts on the Crystal Contour Collection.


The Best-Selling Ogee Products: The Crystal Contour Collection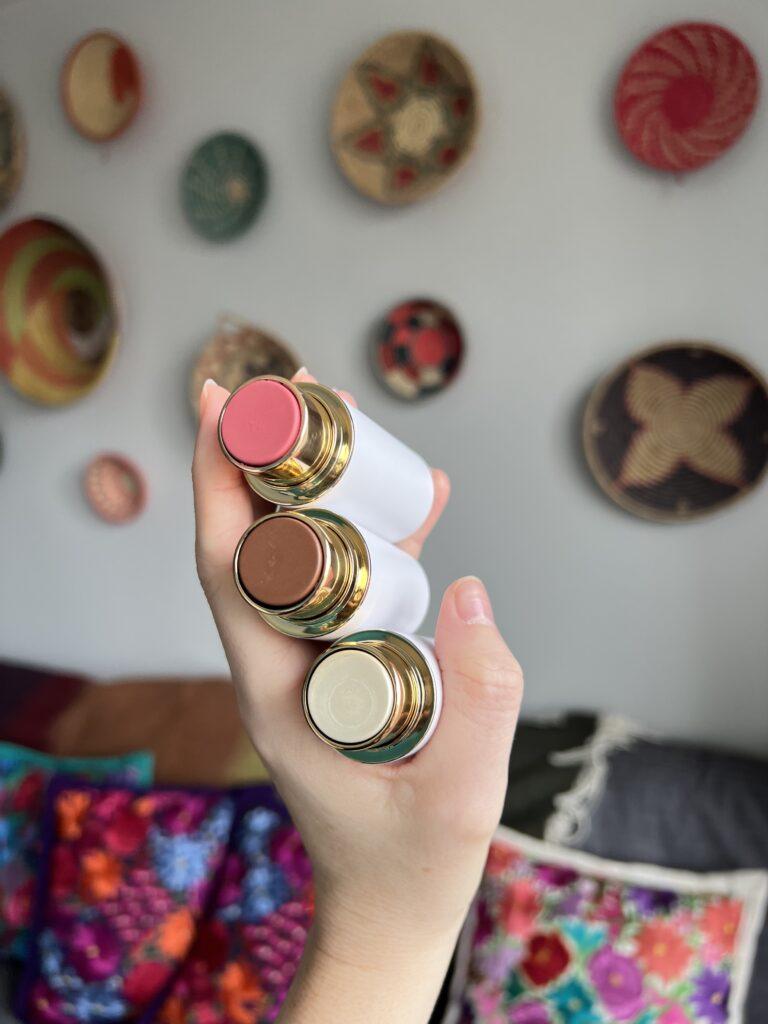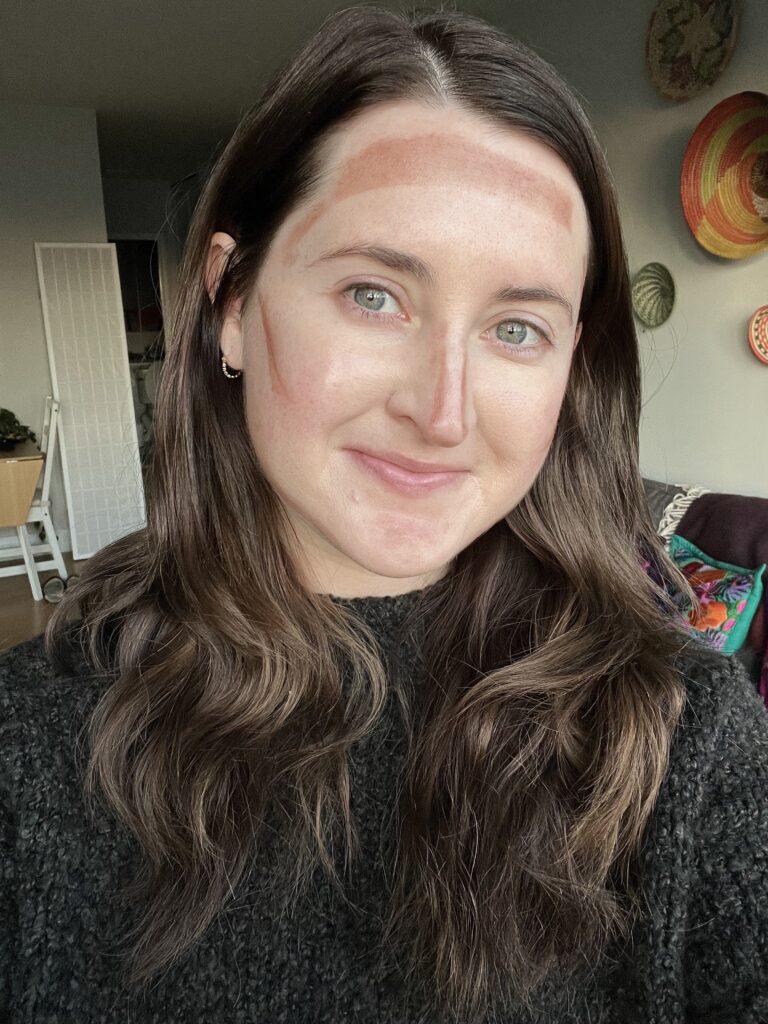 Copper

This contour stick looks really dark and scared me at first. I thought it would be way too dark for my fair complexion. It turns out, it's basically the perfect shade to contour my face without looking ridiculous. The product blends in really well and doesn't look like I have brown streaks on my face.
I also really like the color because it's not orangey. Unlike some of the bronzers that I've used in the past, the Copper sculpting stick has more of a brown shade and doesn't look like orange streaks. Because it's more brown than orange, I think it looks more natural on the skin.
I like to drag this stick in the hollows of my cheekbones, along my temples and hairline, and along my jawline. Then I use a stiff makeup brush (the Ogee Blender Brush is perfect for this) to blend it all in.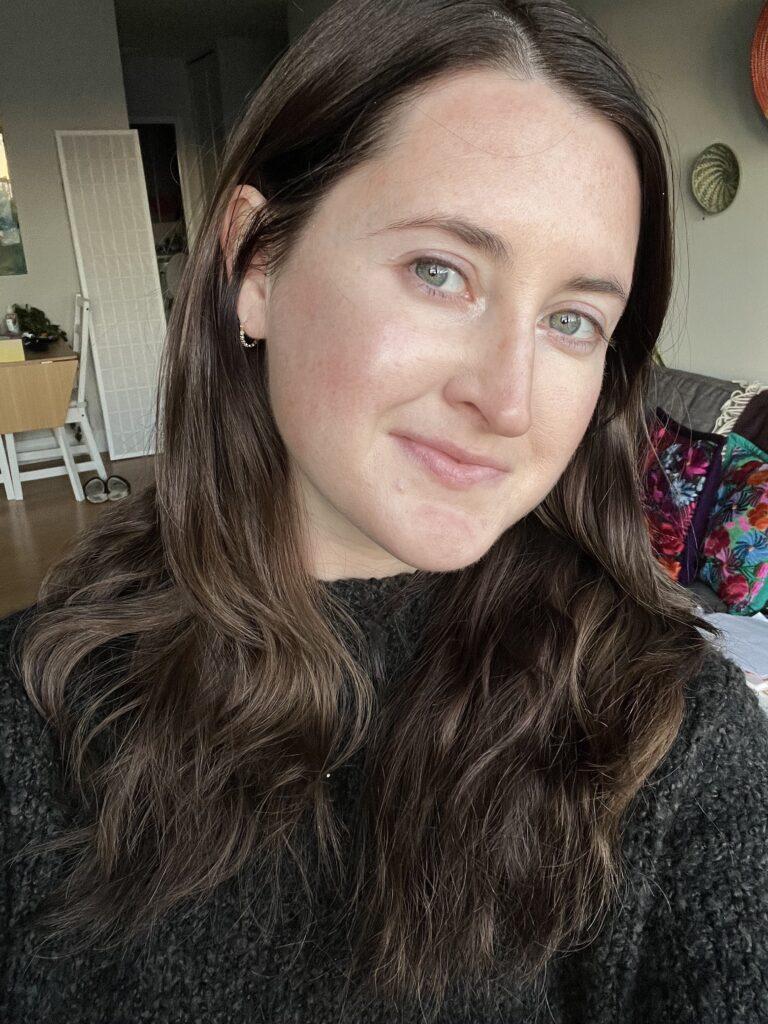 Opal

Most folks like to apply their highlighter over their blush. I learned from Sir John (yes, Beyonce's makeup artist) to apply your highlighter underneath your blush. This gives the appearance of a "lit-from-within" glow, rather than an obvious layer of highlighter on top of your cheeks.
Thankfully, the Opal sculpting stick looks pretty dang natural, either on top of your blush or underneath it. Just as the name suggests, this stick has more of an opalescent, pinky-kind of sheen to it. It's not shimmery, but gives off the slightest bit of gorgeous sheen to the skin.
Normally, these types of white/pearl-based highlighters don't look great on darker skin tones. Because this highlighter is so sheer, I actually think that darker skin tones could easily pull this off without it leaving a sort of "white cast." I really like this highlighter and can see myself incorporating it into my regular makeup routine often.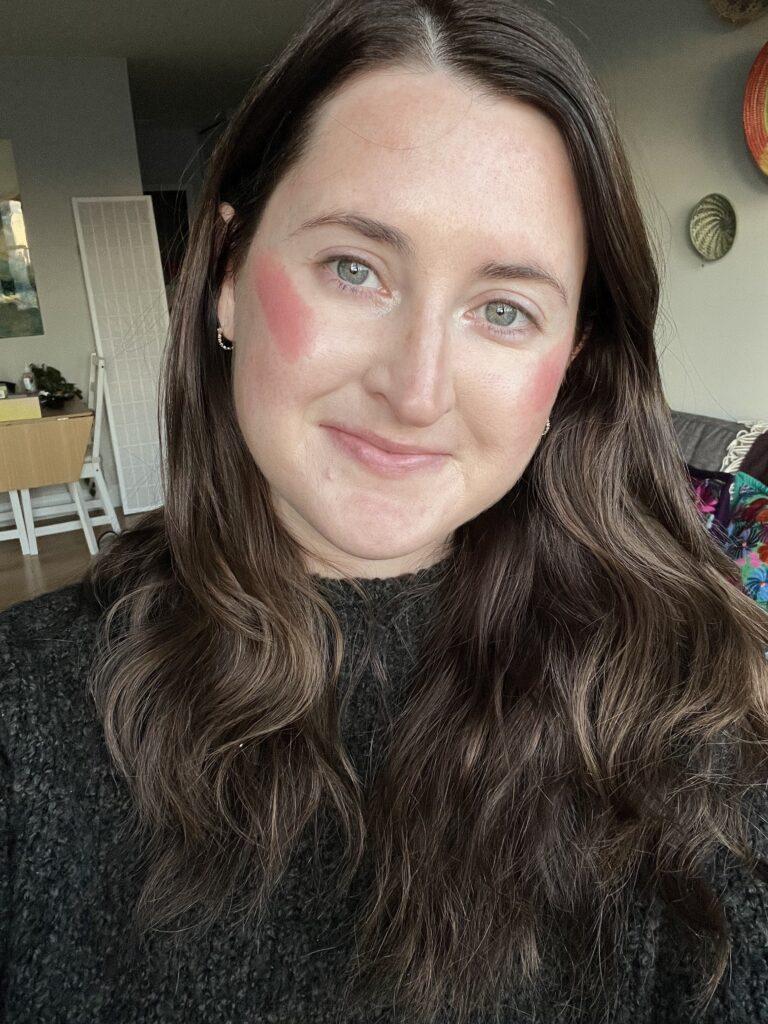 Rose Quartz

This is the most vibrant blush shade of all the Sculpted Face Sticks that Ogee offers. It's a deep rose color that's matte but pretty sheer. It blends into the skin beautifully, and looks really natural on the cheeks. I like to apply this on top of my highlighter.
Don't be alarmed by the vibrant color—this pick is really sheer and can be buildable if you want more pigment on your cheeks.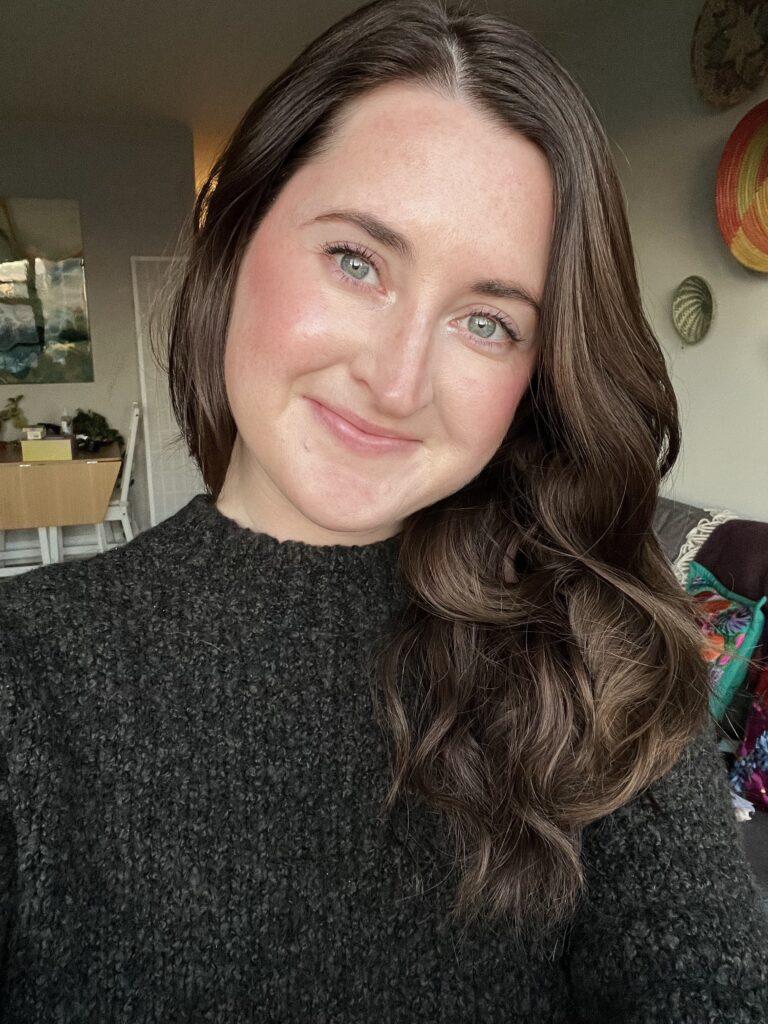 My Ogee Makeup Review: The Cons
One of the things I don't love about these sticks is the bulky packaging. I wish they were a little bit smaller so that they didn't take up so much room in my travel makeup bag. However, some folks really love bulkier makeup packaging because they think it feels more expensive and luxurious.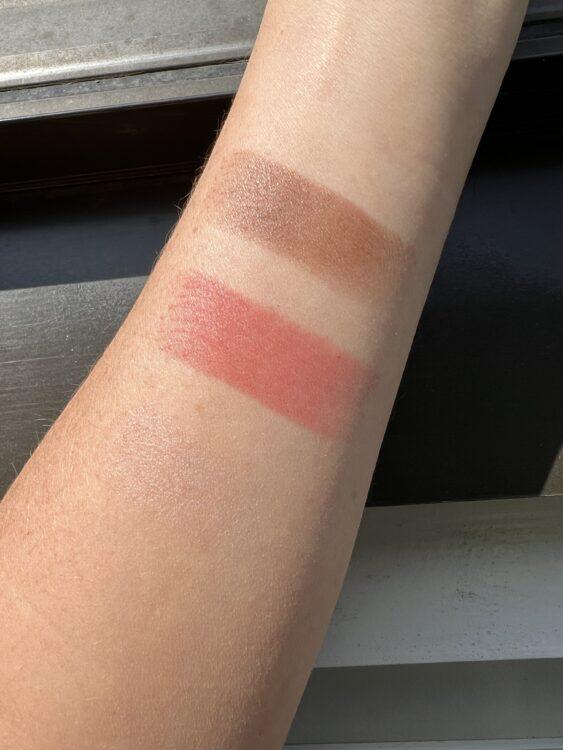 Another thing I don't love about these sticks is that they are pricey. Especially if you buy each of them individually. I feel like they are a competitor to the Westman Atelier Highlighter and Blush Sticks, which costs $10 less than the Ogee Sculpted Face Sticks. I haven't tried any Westman Atelier products and can't speak to the brand's makeup sticks.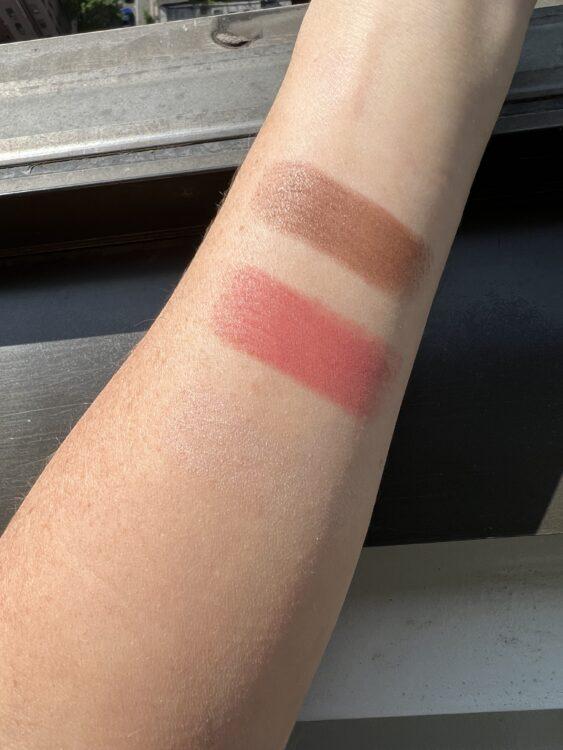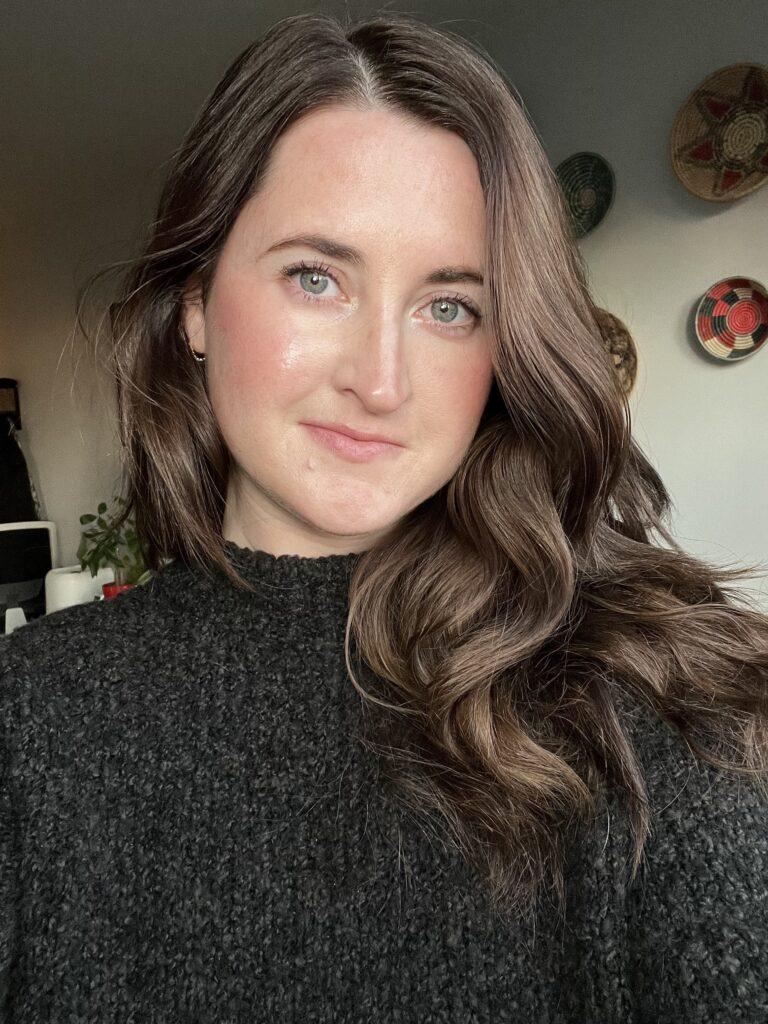 My Review of the Ogee Sculpted Complexion Stick
Many of you left comments and reached out to me on Instagram to see what my thoughts are about the Ogee Sculpted Complexion Stick. I finally got my hands on my perfect shade, and am excited to add this to my review!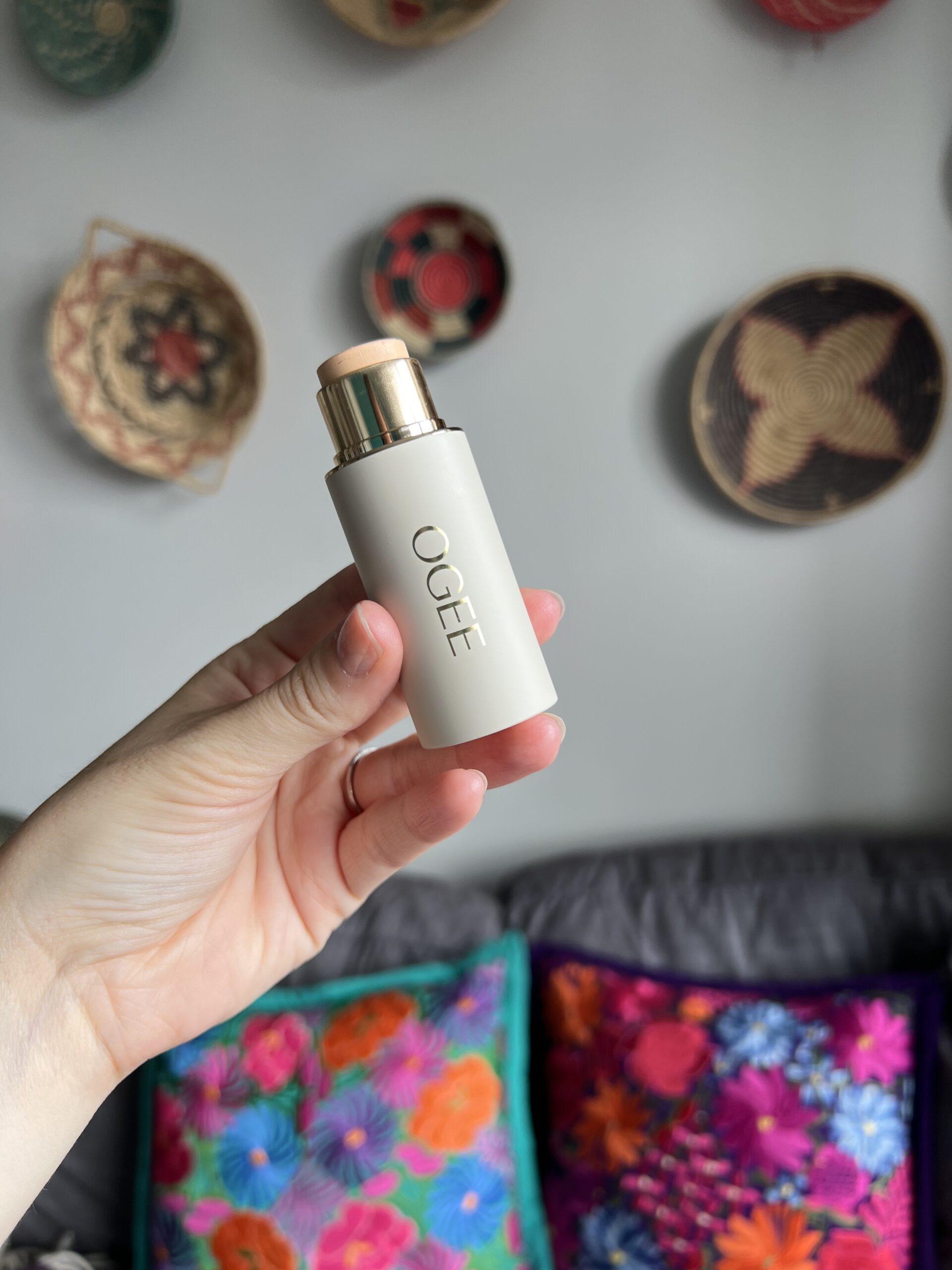 So, there are things I like about this complexion stick, and other things I don't love. Here's what I like:
The shade Birch 0.5N matches my skin really well and blends in flawlessly. It's not too dark and not too light and doesn't look like I obviously have foundation on.
I like that this comes in a stick format and is super easy to travel with. You don't have to worry about spillage or anything like that.
I like that I can just draw this onto my face, and then use a blending brush to blend the product out. Personally, I wouldn't use just my fingers to blend this out. I don't think that method would give even coverage.
I like that this gives a light coverage. I'm not a fan of heavy/full-coverage foundation. This one really gives a natural finish/look.
It doesn't accentuate my pores (but it does accentuate my fine lines and wrinkles…more on that in a bit) and blends into my skin pretty seamlessly.
The formula feels really lightweight on my skin and doesn't really feel like I have foundation on.
I love that the ingredients are clean and you don't have to worry about slathering a toxic foundation onto your skin!
I'm really impressed by how long this formula stays put on my face throughout the day, without caking or getting nasty.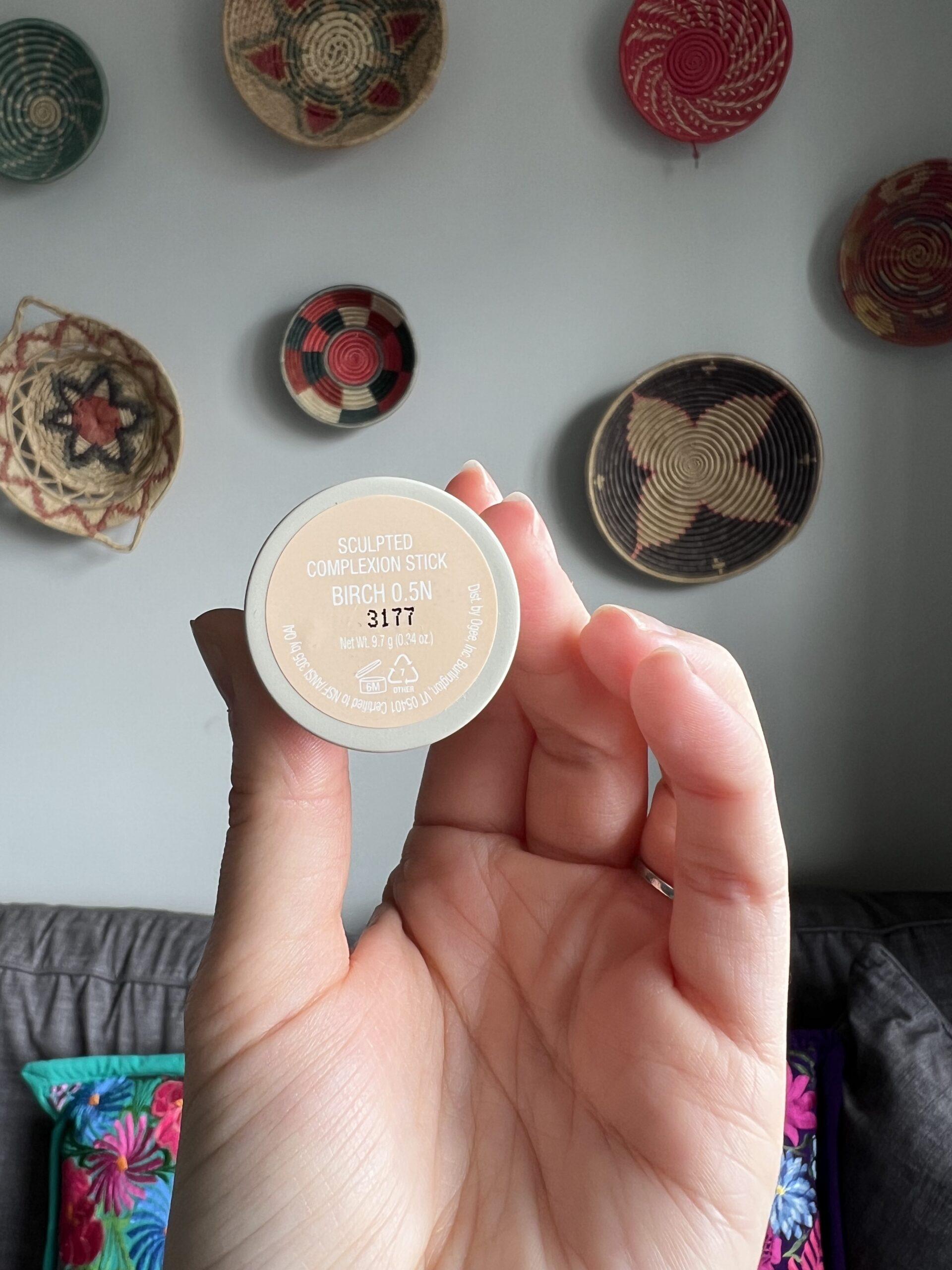 And this is what I don't like:
I find that the Ogee Sculpted Complexion Stick is a little harder to blend out than a traditional foundation. Eventually, I was able to blend everything out really seamlessly, but it might take you a few passes of your blending brush to really blend the product out onto your face.
The shade range isn't very vast—some folks with darker skin tones might not be able to find their shade, which is unfortunate.
This formula contains beeswax, which might be irritating to some. I don't find any irritation on my skin specifically. However, it's something you should be aware of if you know you are sensitive to beeswax.
Again, the bulky packaging makes this stick expensive! It costs $64, which is on the high end for foundations. I feel like this stick would probably last a while, but it's still a lot to spend on a makeup product. I guess you are paying for the luxe packaging and the all-natural, high-end organic ingredients in this formula.
I think the shades are a little tricky to figure out. I originally received Linden 1.75N, but realized it was way too dark/yellow for my skin tone. I then got the lightest shade, Birch 0.5N, and found that that was the perfect shade for me. I would probably opt for a lighter shade than you think you are when purchasing this stick.

Pictures with the Ogee Sculpted Complexion Stick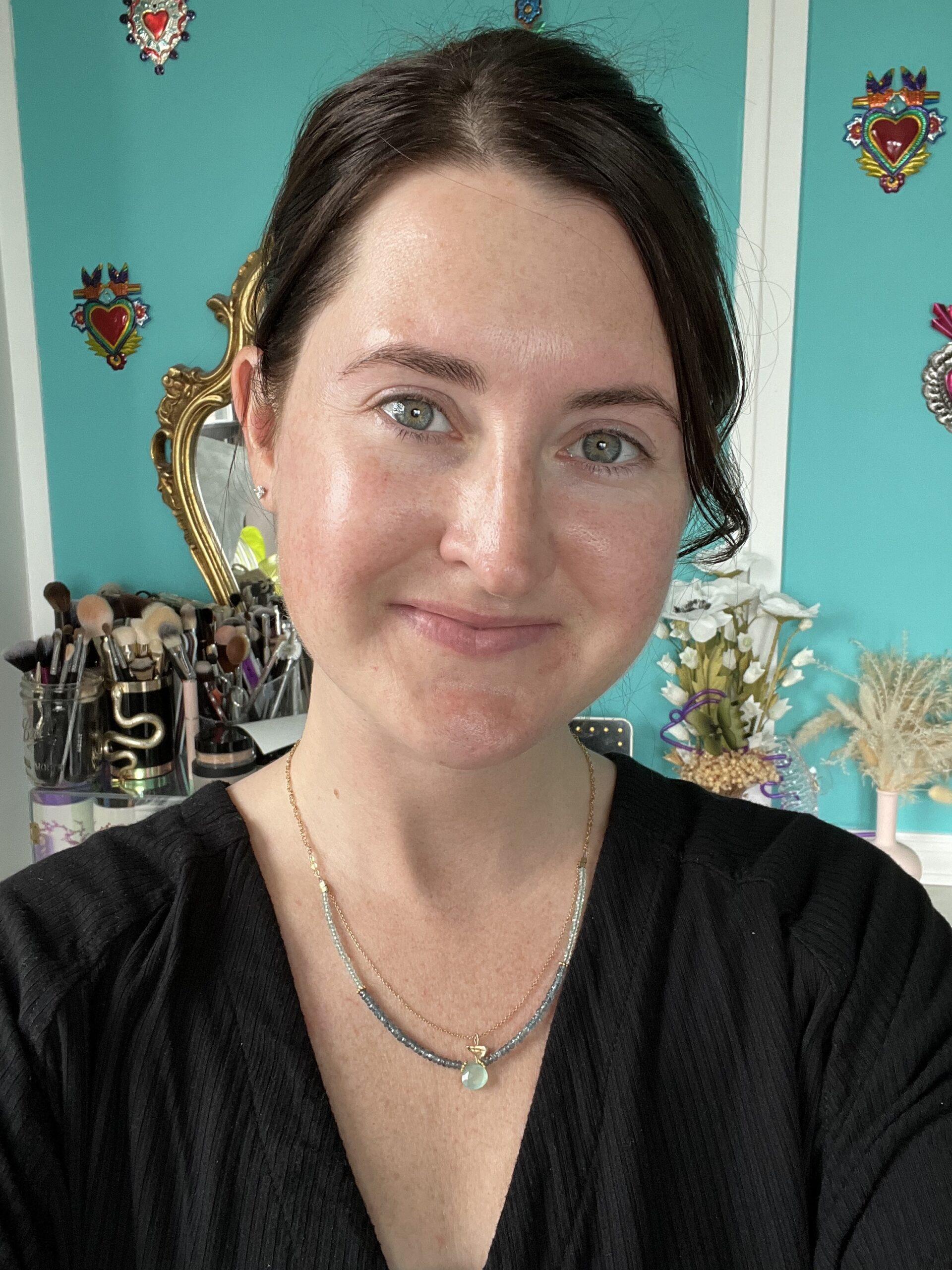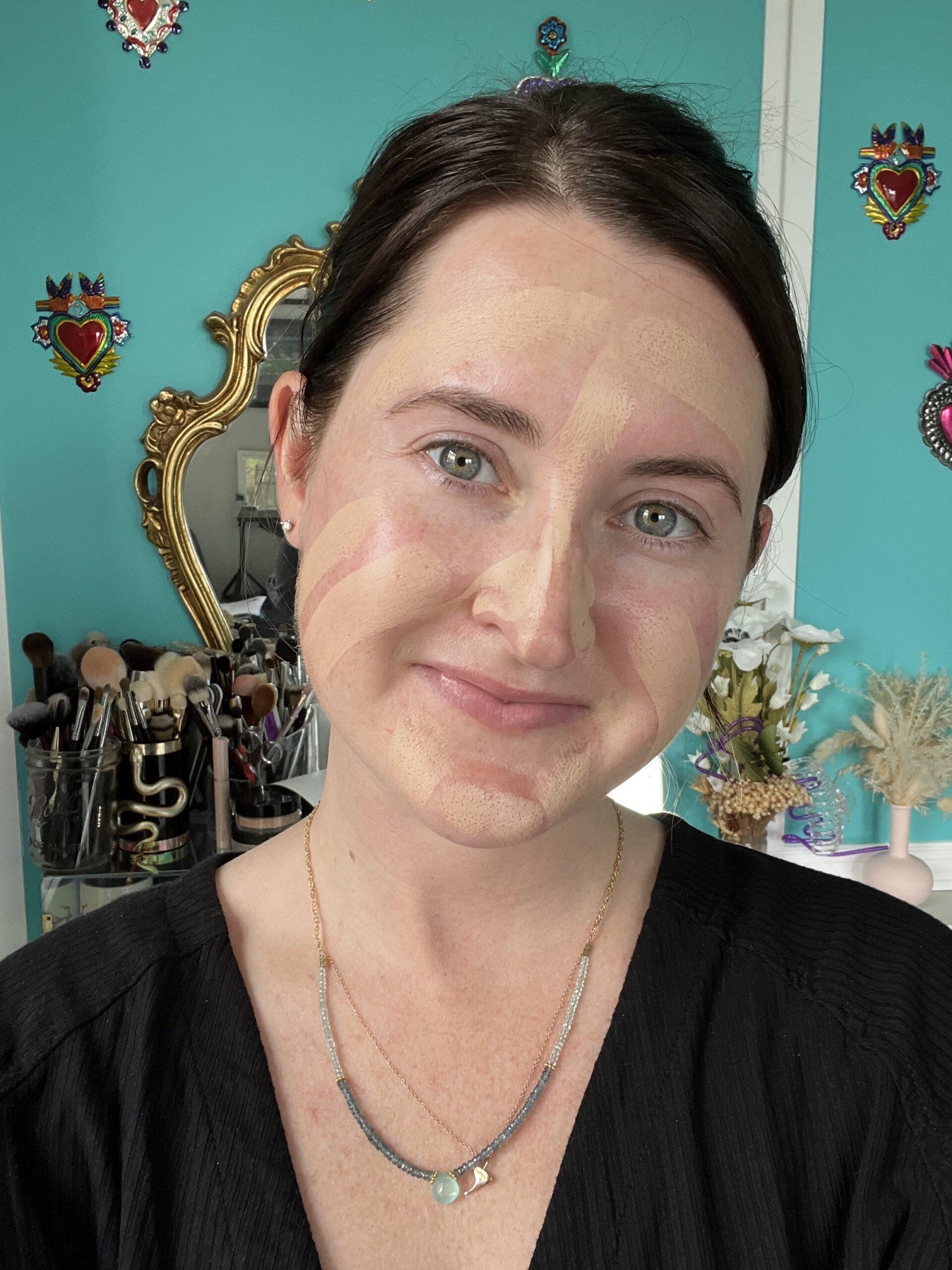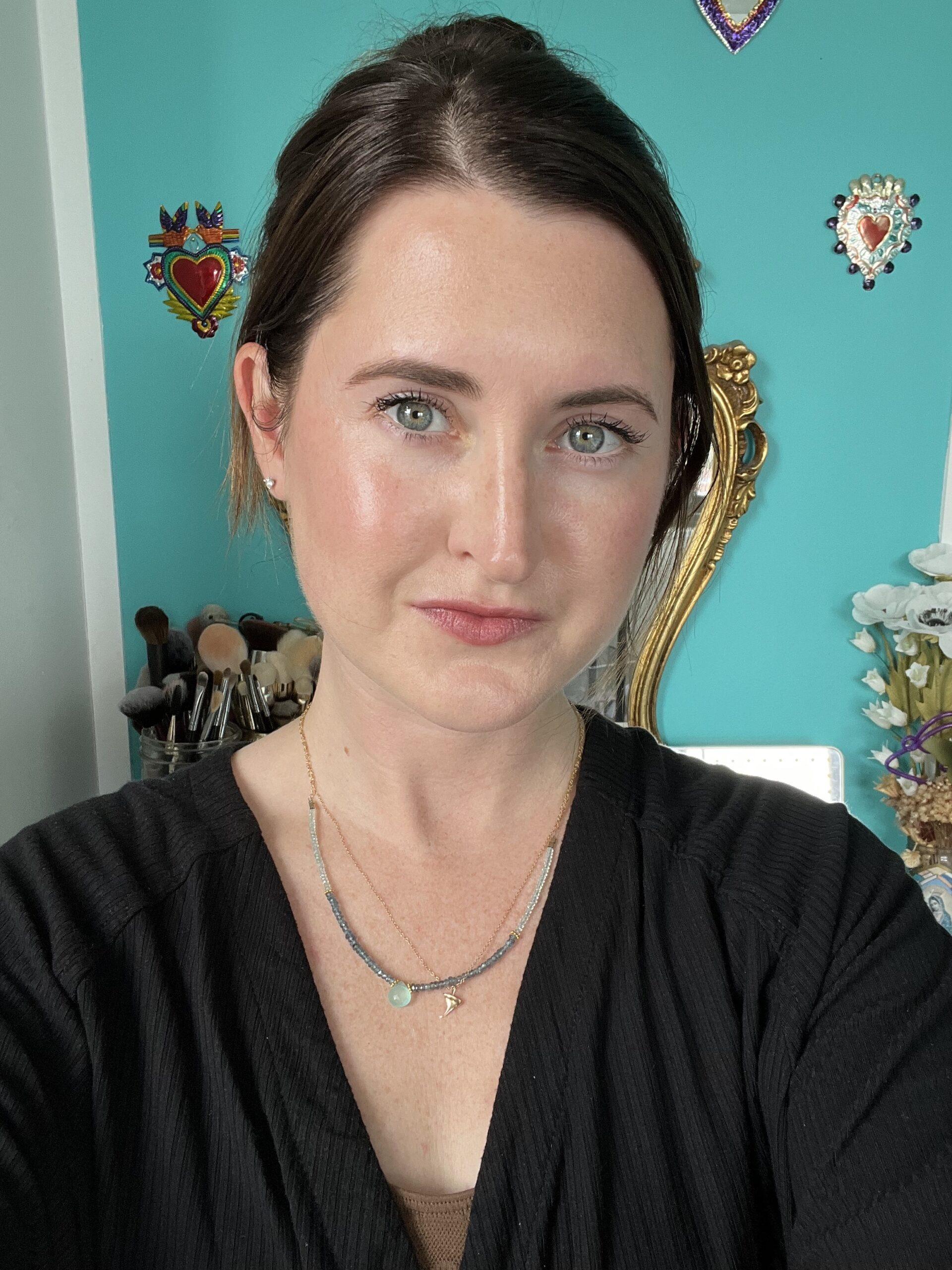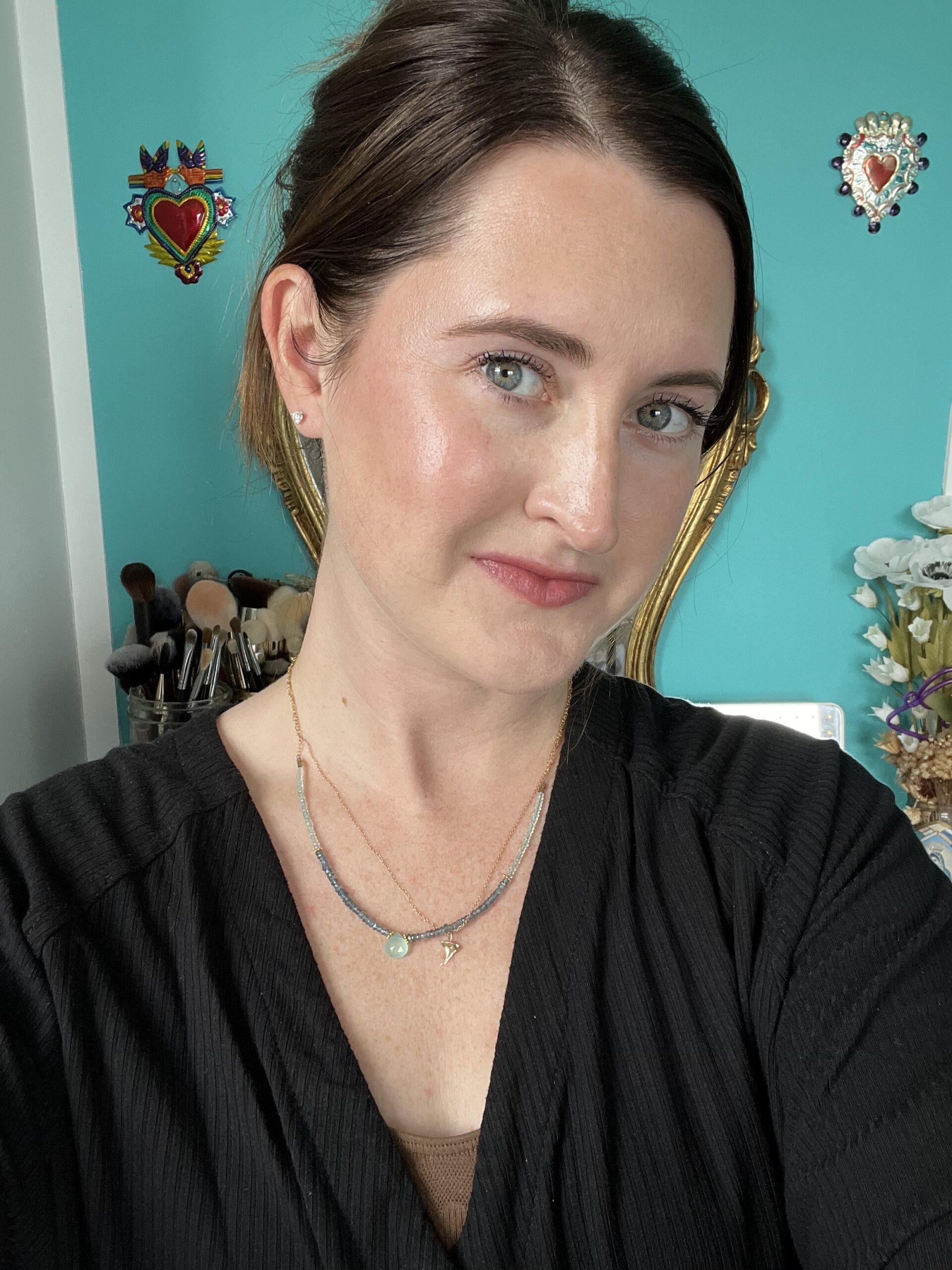 Where To Buy Ogee Makeup
I receive most beauty products for free through my work in beauty journalism. The Ogee Contour Collection was not one of them—I purchased the sticks with my own money because I saw that they were getting rave reviews on TikTok.
I purchased my Ogee Crystal Contour Collection from their website. At the time of publish, the trio cost $138, plus shipping. You can buy each of these products individually, which will cost $58 each.


Ogee Beauty –

Crystal Contour Collection ($138) | Individual Sculpted Face Stick ($58)
Sculpted Complexion Stick ($64)


I hope you've enjoyed my Ogee makeup review! If you've tried these sticks, I'm curious to hear your thoughts in the comment section below! If you've got any questions, please ask below or reach out to me on my Instagram!
*This post contains affiliate links. I may earn a small commission when you make a purchase through the links on my site at no additional cost to you. Thank you so much for supporting my small business by shopping through my affiliate links. It's what keeps my blog running and I am so appreciative!