I've always struggled with sunglasses. Either they're sliding down my nose constantly, sitting on my cheeks, or riding up my face every time I smile. It wasn't until last year, when I purchased my first pair of Chanel sunglasses at Bloomingdales, that I discovered something called low bridge sunglasses.
My boyfriend and I were approached by a Bloomingdale's sales lady in the sunglasses department about a year ago. I asked her if she had any recommendations for which sunglasses she thought might look good on me, and she immediately said, "I think you're going to need low bridge sunglasses." I had no idea what she was talking about until she pointed out the larger nose pads on a few pairs. She explained that, if I'm finding my sunglasses ride up a lot when I smile, they are probably resting on my high cheekbones. They should be resting on my nose instead. She suggested a pair with a larger nose pad to accommodate my face shape.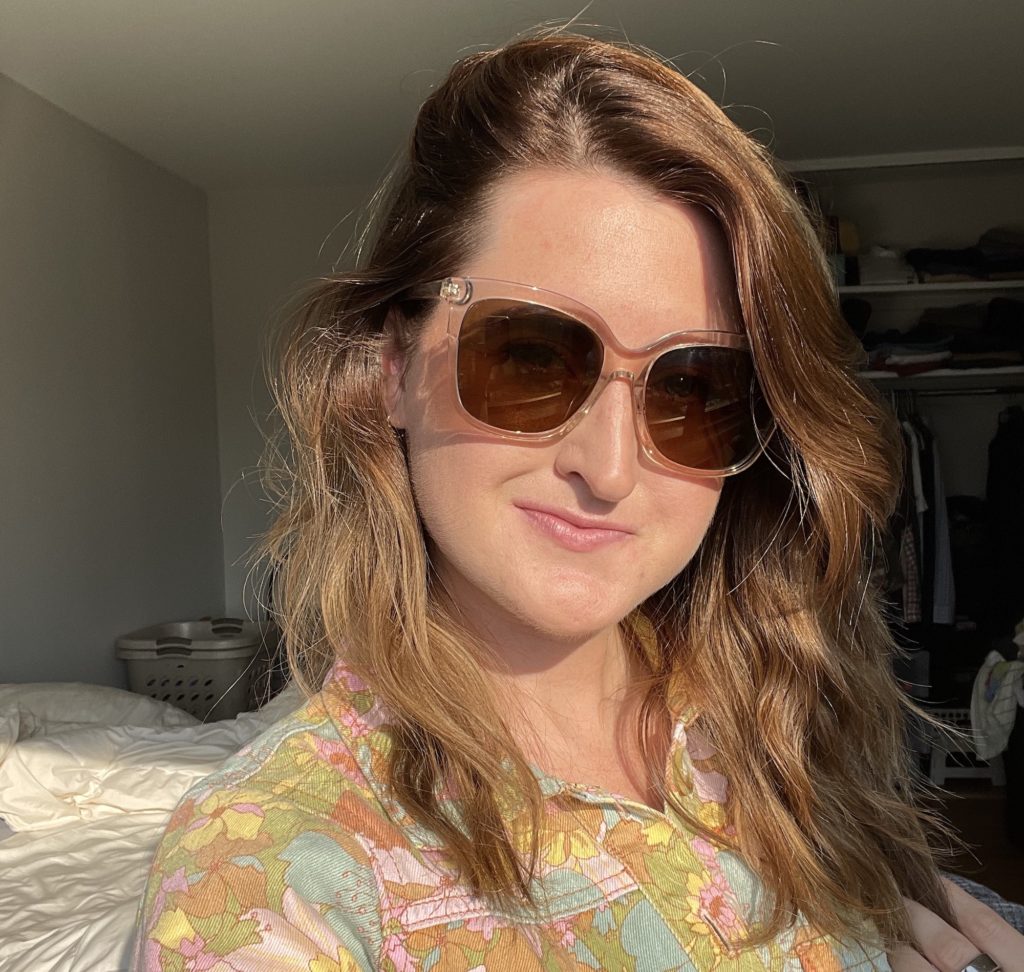 The first time I tried on the Chanel sunglasses she suggested, I was blown away. I kept smiling wide-eyed, waiting for them to move, but they never did. I bought them and they are still one of my favorite pairs of sunnies.
You might find that low bridge sunglasses are also referred to as low nose bridge glasses or Asian fit glasses or sunglasses. This is because these types of frames are designed for a flatter nose bridge and higher cheekbones. Note that both names refer to sunglasses that have a larger nose pad.
These Are The Best Low Bridge Sunglasses
After the discovery of low bridge fit frames, I've been on a hunt for sunglasses that actually fit my face. Did you know that most sunglasses are designed for a specific face shape? Most of us with flatter face shapes have a harder time finding sunglasses that actually fit properly. Thankfully, eyewear brand Mohala Eyewear has made it its mission to cater to folks with a variety of face shapes. And I believe they have some of the best low bridge sunglasses on the market!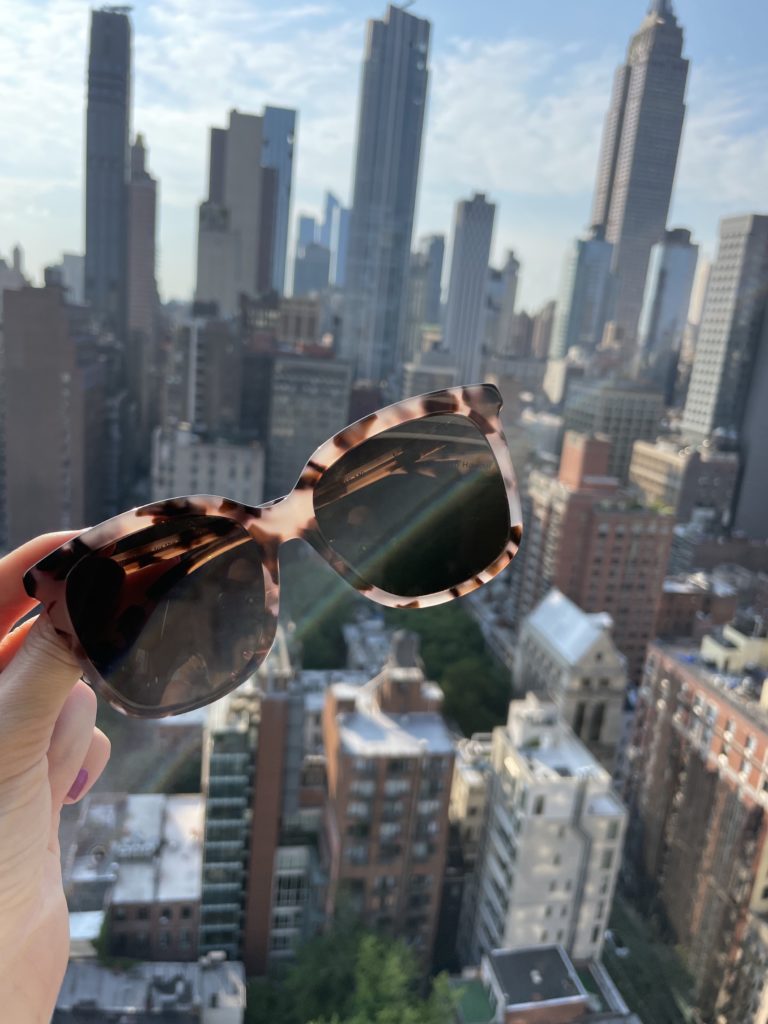 The brand gifted me two of their bridge fit frames for potential editorial inclusion. I've fallen in love with the quality, colors, and of course, the perfect fit. The two sunglasses they sent to me were the Keana Sunglasses in both Lychee Soda with Gold Mirrored Lens and Cherry Blossom Tortoise with Polarized Tan Lenses.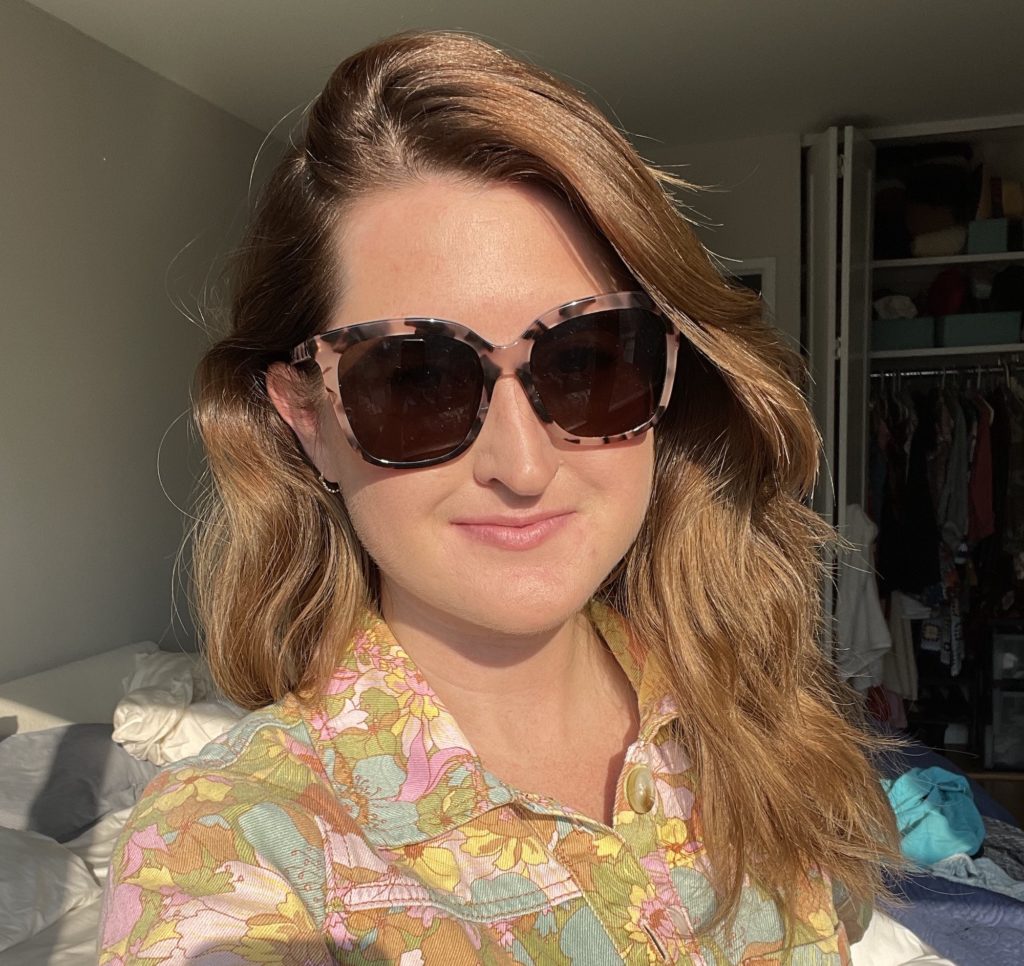 The Pros of Mohala's Low Bridge Sunglasses
I had originally tested out some of the Mohala Sunglasses with the "special low nose bridge" option. However, I discovered that I actually fit the "universal nose bridge" option better. I found that the "special low nose bridge" sunnies were actually fitting too far away from my face. It turns out that I needed a nose bridge that was larger than my regular sunglasses, but smaller than the "special low nose bridge" sunnies from Mohala. The "universal nose bridge" fits just right.
Not only are the nose bridges customizable, but I also appreciate that you can bend the legs in and out every so slightly to fit your face shape.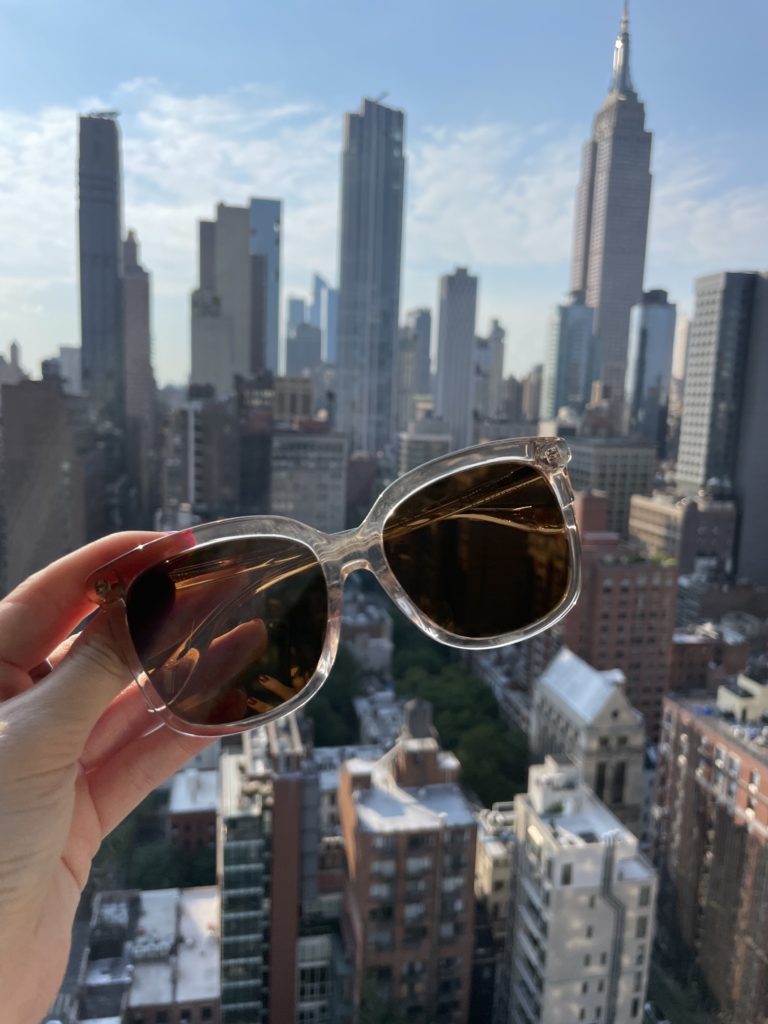 The Cons of Mohala's Low Bridge Sunglasses
I love the way both of these sunglasses fit (they are the same style, just different colors) on my face. But I do wish they were a bit smaller to fit my small-ish face shape. I'd love for the brand to release sunglasses that don't have such large/wide frames. Maybe ones that provide adjustable nose pads or fit a curved temple? I'm keeping my fingers crossed.
One of the downsides of this brand is that not all sunglasses come with the three nose bridge options. I wish that each sunglass color came with each nose bridge option.
While I do wish that they had smaller frames, the two pairs I do have make me feel like a total diva in the best way. I don't normally gravitate towards large-frame sunglasses, but I love the way these fit on my face and kinda make me feel like a celeb undercover.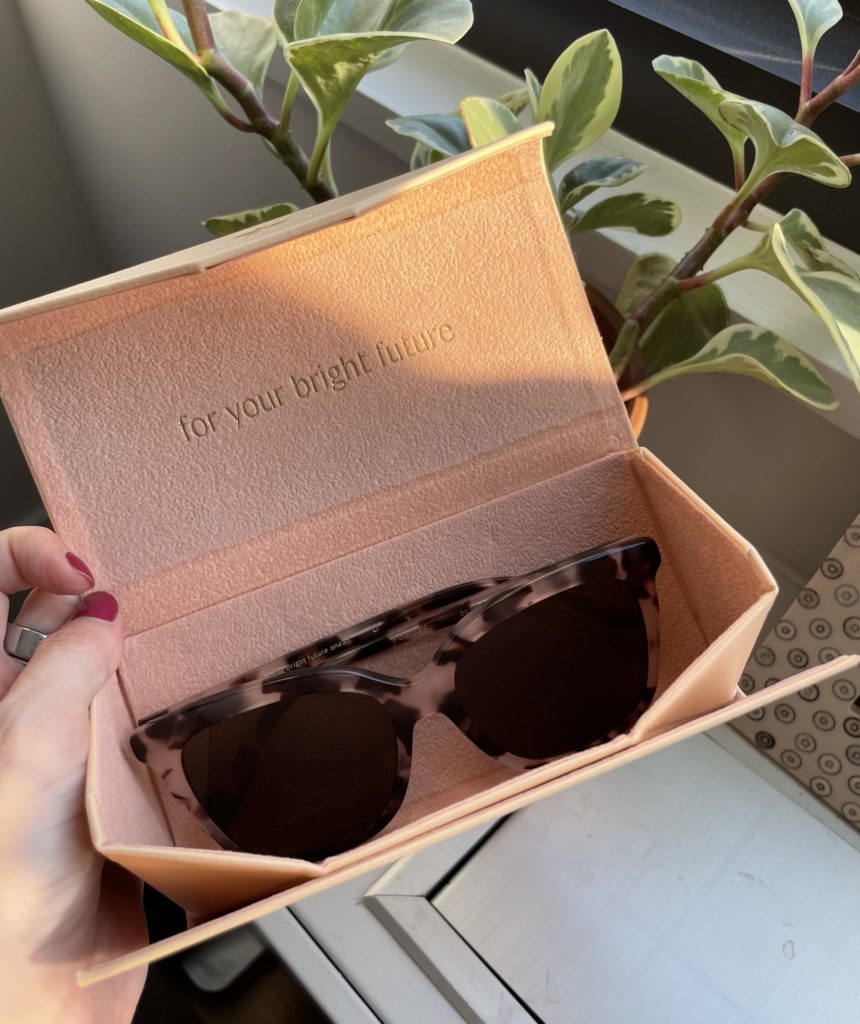 The Details
The Packaging and Costs of Mohala Low Bridge Sunglasses
Each pair of sunglasses costs $169. They come in a millennial pink, collapsible water-resistant case, along with a microfiber cleaning cloth pouch. The frames are made from renewable sources, and I know these sunnies will last me a long time.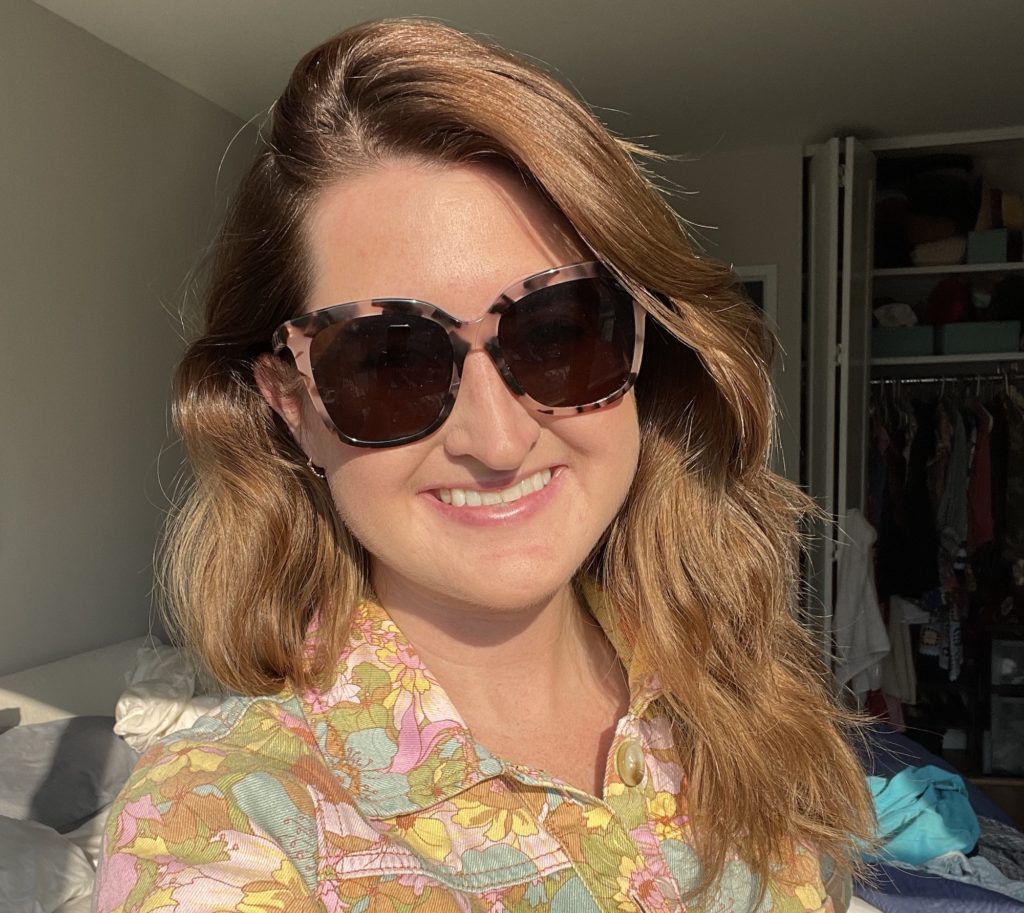 I'm super grateful to have been gifted these sunnies that actually fit my face. I also love that Mohala Eyewear donates one week of school to the Room to Read Girls' Education Program for each sunglasses purchase. Plus, I'm really looking forward to purchasing more from this brand in the future. If you are someone who finds yourself always purchasing ill-fitting sunglasses (and maybe you're not even aware of this–I wasn't!), consider trying Mohala Eyewear!

View at Nordstrom | Also available at Mohala Eyewear

*This post contains affiliate links, so I may earn a small commission when you make a purchase through the links on my site at no additional cost to you. Thank you so much for supporting my small business by shopping through my affiliate links—I am so appreciative!