When I first received the MERIT concealer in a mailer about a year ago, I honestly didn't give it too much attention. I didn't understand how this little stick was supposed to work as a concealer and foundation. How would this stick cover my entire face?
Fast forward to a year later, and I went down a rabbit hole of watching Morgen Schick on TikTok one night. Schick is a 58-year-old mom, wife, and former Ford model. Not only is she insanely gorgeous, but she also looks about 20 years younger than her actual age. I love Schick's philosophy of less is more when it comes to makeup. She taught me to use a pure pigment makeup product to cover up just what I actually need to cover on my skin. That's where the MERIT The Minimalist Perfecting Complexion Foundation and Concealer Stick comes in.
Recently I've been using the MERIT concealer to cover up blemishes, redness around my nose, and a few red spots on my cheeks—and that's it. I haven't been using my regular Alima Pure Satin Matte Foundation. I haven't been using any heavier liquid foundation on my skin, either. Ever since I started using the MERIT concealer stick, multiple people have said to me, "your skin looks amazing" or "you look really pretty."
Considering I can't ignore a good-skin compliment, you better believe I've been using this wonderful MERIT Beauty product like no other. Below, find my MERIT concealer review including the ingredients, the shade range, the product's blendability, and more.


My MERIT Concealer Review
MERIT Concealer Ingredients
The MERIT Concealer ingredients are clean and score a 3 on the EWG Skin Deep clean beauty rating. They are also part of the Clean at Sephora group. According to EWG Skin Deep, the four ingredients that might be concerning include tocopheryl acetate, dimethicone, BHT, and CI 77499.
If you know that you are sensitive to dimethicone, you might want to stay away from this product. Truthfully, I haven't quite figured out for myself if I am sensitive to dimethicone. I can't decide if I think it clogs my pores. I think it can be a great occlusive ingredient for some folks. Other than that, I don't see the ingredients in this formula being irritating for most.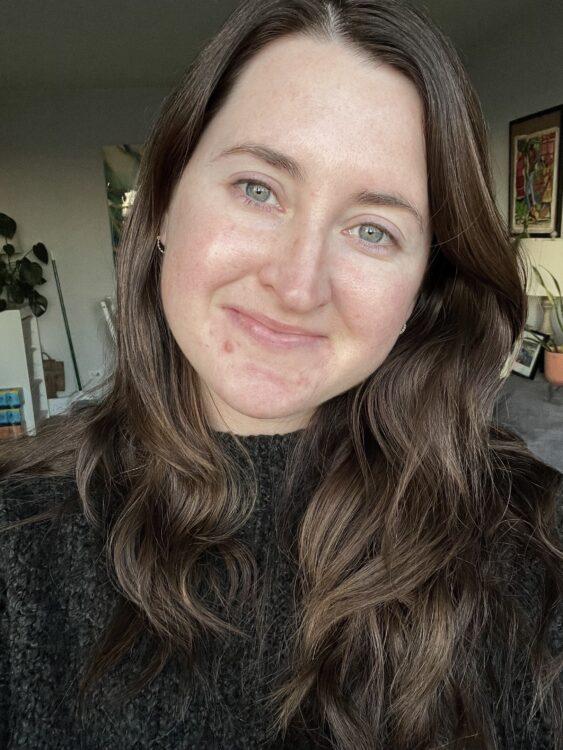 MERIT Concealer Shades
The MERIT Concealer comes in 20 shades. It starts at "Bone," a fair with cool undertones, and ends at "Umber," a deep shade with cool undertones. Although there are only 20 shades within the MERIT Concealer shade range (compared to Fenty Beauty, which has 50 foundation and concealer shades), I think the shade range is decent. If you were to categorize the shades into "light," "medium," and "deep" tones, I think there are about 50% light shades, 25% medium shades, and 25% dark shades. I do believe the brand could expand their shade range just a bit more.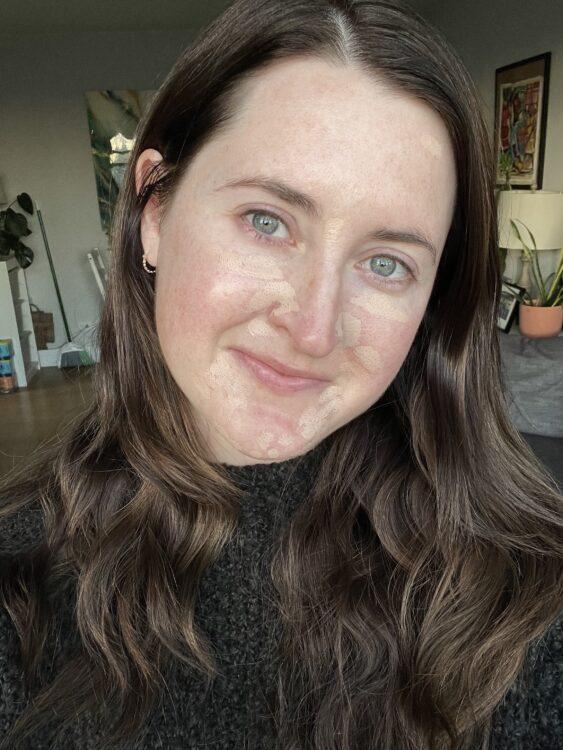 MERIT Concealer Blendability 
I can't believe how blendable this product is. I've truly never seen a formula blend in as beautifully as this one does. When I apply it to my skin, it's truly difficult to discern which is my natural skin and which part of my face is being covered by this concealer.
I like to swipe this across any blemishes or redness on my face. It mostly ends up on my chin and the sides of my nose. Then I use a relatively stiff, round concealer brush (I like the Real Techniques Concealer Brush) and blend it into my skin. I've found that using a brush to blend this product in works a little better than using my fingers.
Because the product blends into my skin so seamlessly, I don't really need to apply it to my whole face. It's hard to tell that you are only wearing this product on a few parts of your face. It's not easily detectable. Because of this, I only use it on spots that I need it.
The key to being able to only apply it to specific parts of your face (and not having to use foundation) is to pick a shade that is your exact skin tone match. Even though I hate opting for "cool tone" foundation/concealer shades (I don't love that they err on the pink undertone side), I found that the shade "Dune" (light with cool undertones) is my perfect match.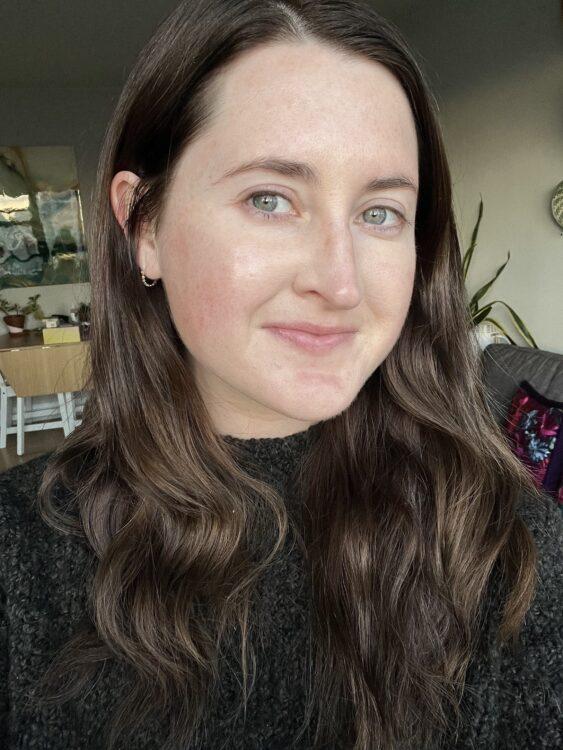 Is MERIT Good for Acne-Prone Skin? 
This one is up for debate, I won't lie. After I use this concealer/foundation hybrid, I do notice that I have some clogged pores. It doesn't cause me to break out. However, I think it does cause some parts of my skin to get more blackheads than normal.
Considering it doesn't really cause me to break out in red, inflamed pimples or whiteheads, I still like to use this pick.
If you suffer from severe acne, I wouldn't necessarily recommend this product as I don't think it will do an effective job of covering up your acne. It's meant to be used on a few pimples and redness or discoloration on the face. You could use it as a concealer and then apply a layer of foundation on top to cover up severe acne, if you prefer.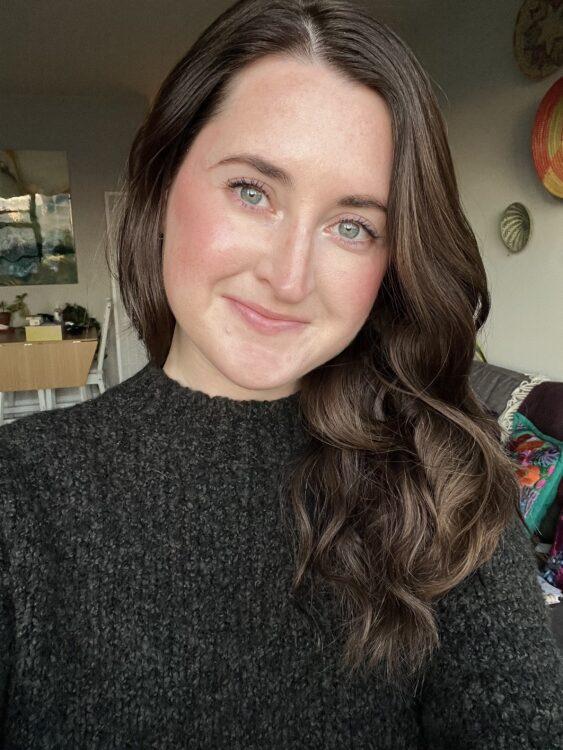 MERIT Concealer Dupe
I wouldn't say that there are a ton of dupes for the MERIT foundation stick, unfortunately. There are two products that come to mind that have similar consistencies and uses as the MERIT Concealer stick. The RMS Beauty UncoverUp Concealer ($38) is a product that has a similar texture, and is meant to be used sparingly on your skin to cover up redness, blemishes, and discoloration. It is the same price as the MERIT Concealer, so it's not necessarily a less expensive dupe.
Another product that is similar to the MERIT Concealer is the Monika Blunder Beauty Blunder Cover ($52). This pick leaves a skin-like finish on the skin and blends in really beautifully. Another option is the Westman Atelier Vital Skin Foundation Stick ($68). Unfortunately, it costs significantly more than the MERIT Concealer stick, and I'm not sure if it's worth the splurge.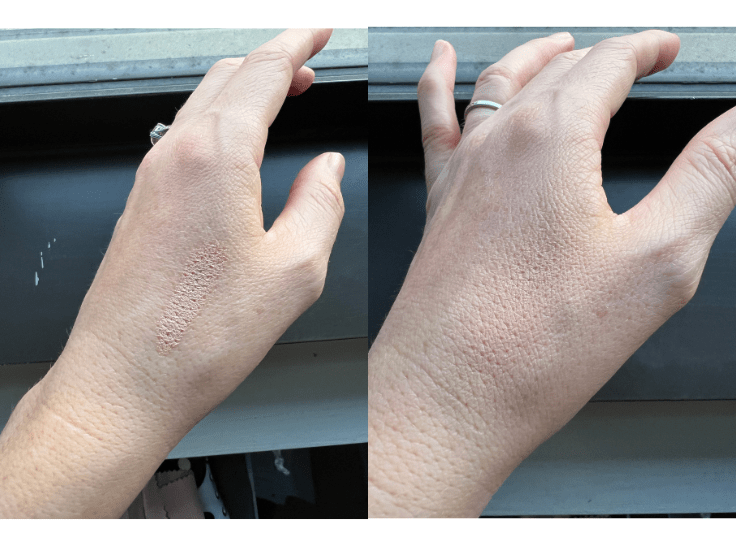 Where to Buy MERIT Makeup
There are a few places where you can purchase the MERIT The Minimalist Perfecting Complexion Foundation and Concealer Stick. You can buy this product on Sephora, at Kohl's, or at MERIT Beauty. It costs $38 for 0.23 ounces.


*This post contains affiliate links, so I may earn a small commission when you make a purchase through the links on my site at no additional cost to you. Thank you so much for supporting my small business by shopping through my affiliate links—I am so appreciative!