I feel like the invention of tinted sunscreen was genius—and the Epionce tinted sunscreen is one of those innovations. I remember so many summers on the beach in Rhode Island when I was a teen, feeling incredibly self-conscious about my acne. Back then (and probably still today), it was frowned upon if you wore a ton of makeup to the beach. It always looks like you are trying too hard or you have something to hide. And the truth of the matter is, I did have something to hide.
That was about 15-20 years ago, and tinted sunscreen formulations were not what they are today. I didn't really have access to a great tinted sunscreen product that skillfully covered my acne without looking like I caked on a ton of foundation (which I typically did back then). Thankfully, I don't currently deal with the devastating level of acne that I once had, but I know firsthand what it feels like to want to cover up imperfections while out in the sun.
The Epionce tinted sunscreen is definitely one of those formulations that I wish I had back then. Below, I am covering everything you need to know about this pick, from its coverage, texture, protection level, and a lot more.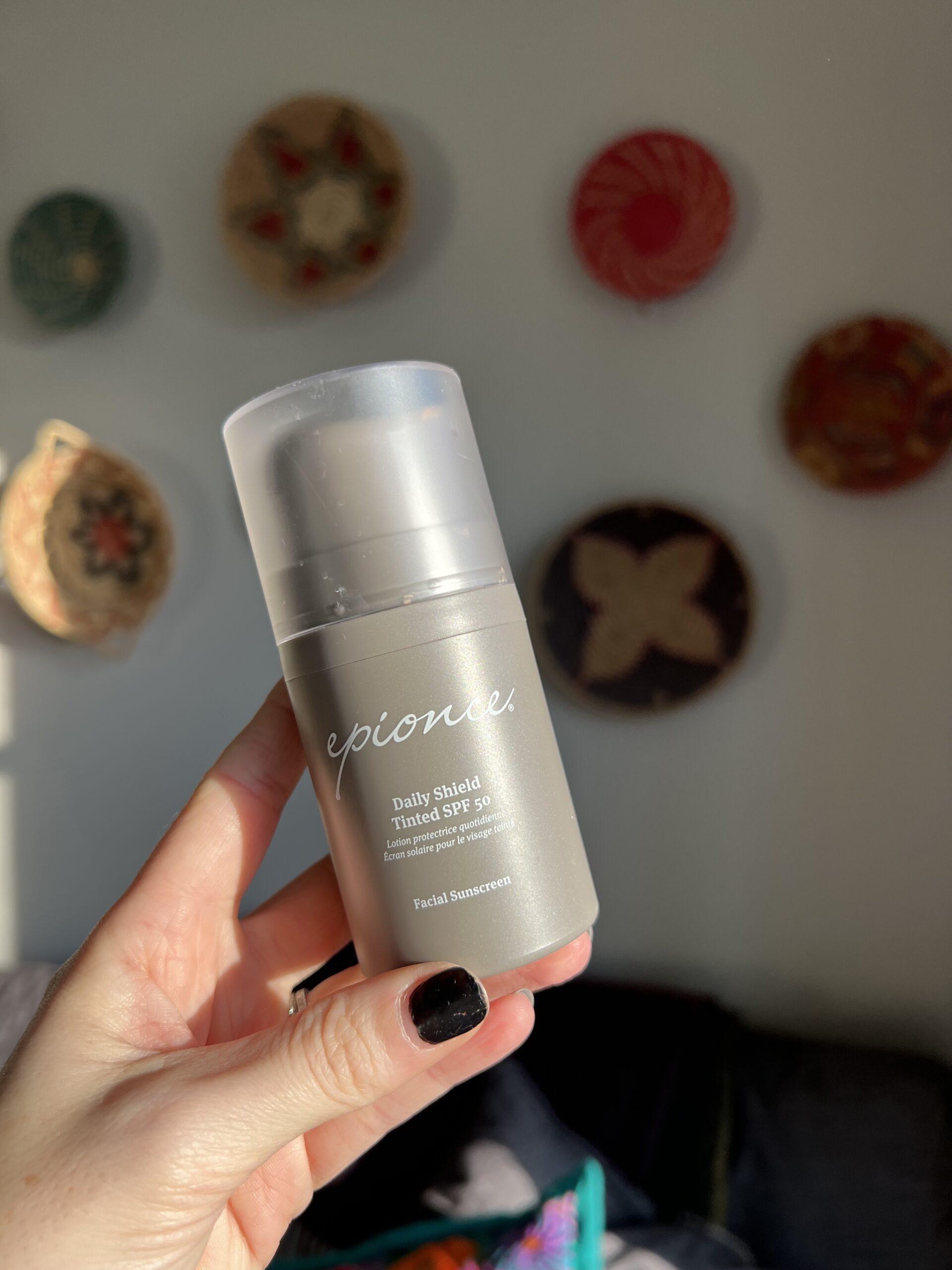 Epionce Tinted Sunscreen
Packaging
Some folks have complained about the packaging on this product (sometimes the pump breaks), but I haven't had any issues. I actually love that this is a pump product that is hygienic and easily pumps into my hand for the perfect amount of sunscreen for my face and neck. Although it only houses 1.7 fluid ounces of product, it's a pretty fat, bulky pump that probably isn't ideal for travel. I can see this taking up a lot of space in your skincare bag.


Ingredients
Although this formula is paraben-free and sulfate-free, I wouldn't consider it a super "clean" product. Its EWG rating is a 3, which isn't great but isn't super clean either. Personally, I'm not afraid of products that aren't super "clean."
The key ingredients in this formula that offer sun protection from UV exposure include zinc oxide 9.3% and titanium dioxide 4.8%. Additionally, you can find natural ingredients like sunflower oil, argan oil, and rosemary extract, too.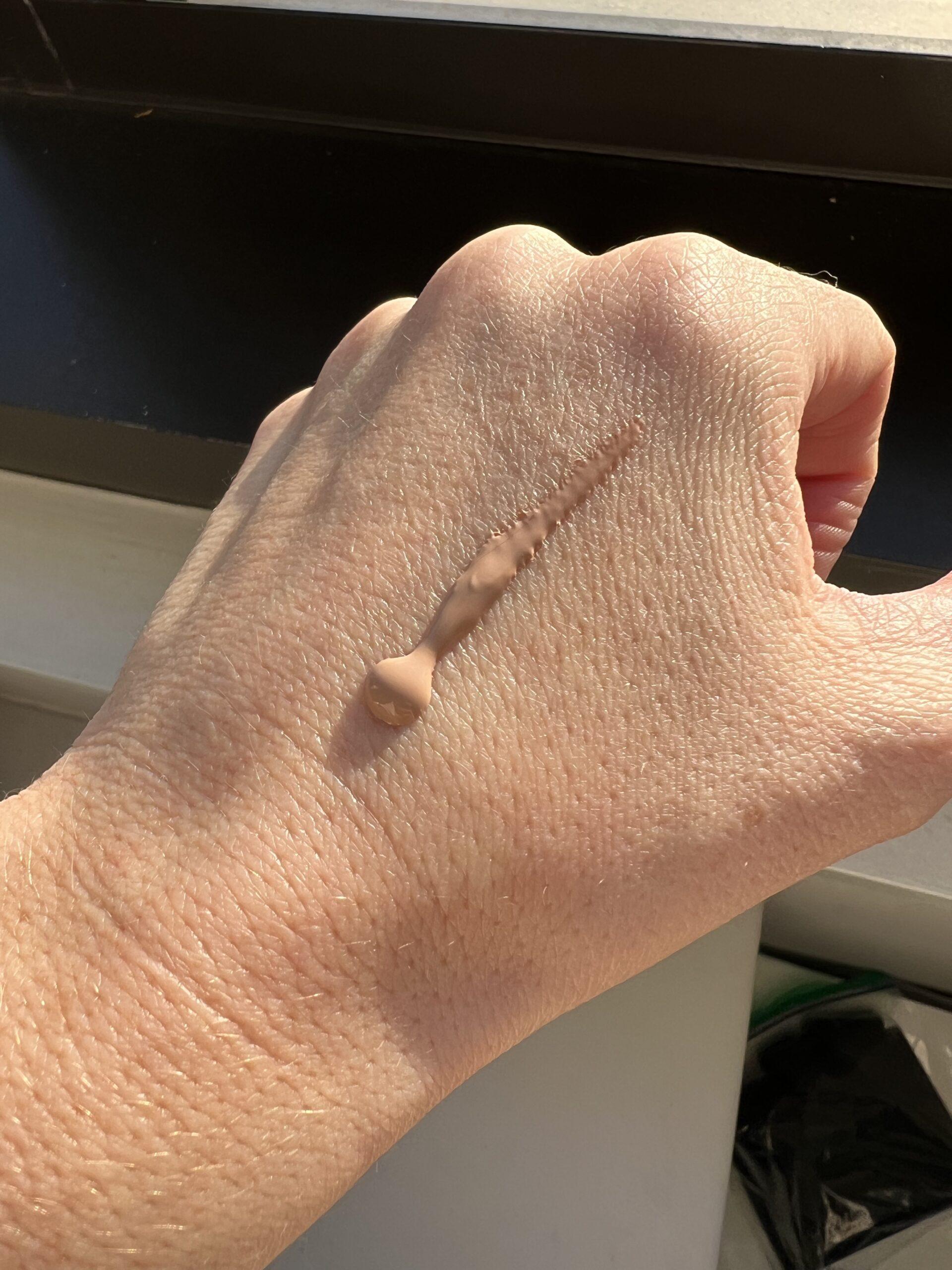 Formulation
The first time I tried this product on my skin, I remember thinking to myself, "wow, this feels really elegant." In the description on the website, the brand calls this a "cosmetically elegant sunscreen," and I truly couldn't agree more. The formula feels really smooth and glides onto your skin beautifully. It feel rich and luxe, and I wouldn't consider it a lightweight or gloppy formula.
One of the biggest issues I have with this product is that it does not dry down. It does seem to feel a bit tacky even an hour after application. For me, it's not a huge issue, but for others, they might not like the feel of this product on their skin. It can feel a little bit heavy, so that's something to be aware of.
Another thing I noticed is that this is SUPER waterproof. In fact, it was hard to get off my fingers with my Vanicream cleanser after I applied it to my face. I think you might need to either double cleanse, or use an oil-based cleanser to get this product off your face. The good news is that this is a really perfect product for anyone who sweats a lot or is going in and out of the water (like at the beach or the pool) all day. You should apply it 15 minutes before sun exposure, and also note that it's water resistant for up to 80 minutes. I don't think I've found a tinted sunscreen formula that is as water resistant as this one.


Scent
This product has no noticeable scent to me. It's fragrance-free, making it a really good option for anyone who has a sensitive skin type and is sensitive to perfumes or fragrances in skincare.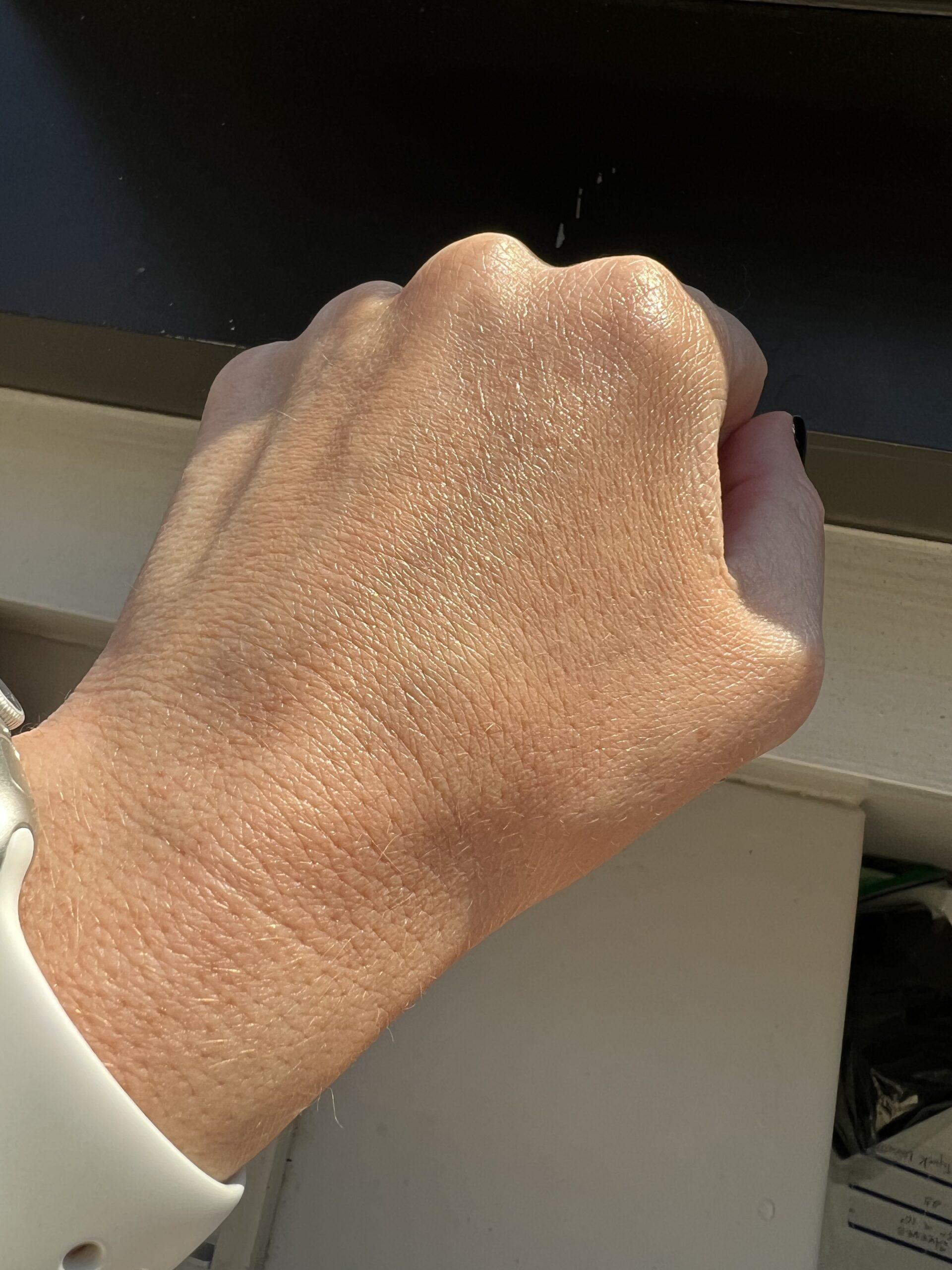 Price
I feel like this is a pretty fair price for a tinted sunscreen that's as cosmetically elegant as the Epionce Daily Shield Lotion. It costs $42 per bottle, and while yes, that it definitely on the higher price point for sunscreens, it's ideal for daily use, and you want to make sure you are using a really great SPF! Also, this could act as a sheer layer of foundation, so you could skip your foundation (and skip paying for it) and opt for this one instead.


SPF Protection
This formula comes with an SPF protection of 50, which is pretty high and is significantly higher than the recommended SPF 30. It contains broad spectrum UV protection, and should be reapplied every two hours (although I will admit that I only apply sunscreen once a day. I will reapply only if I'm at the beach or outside all day long).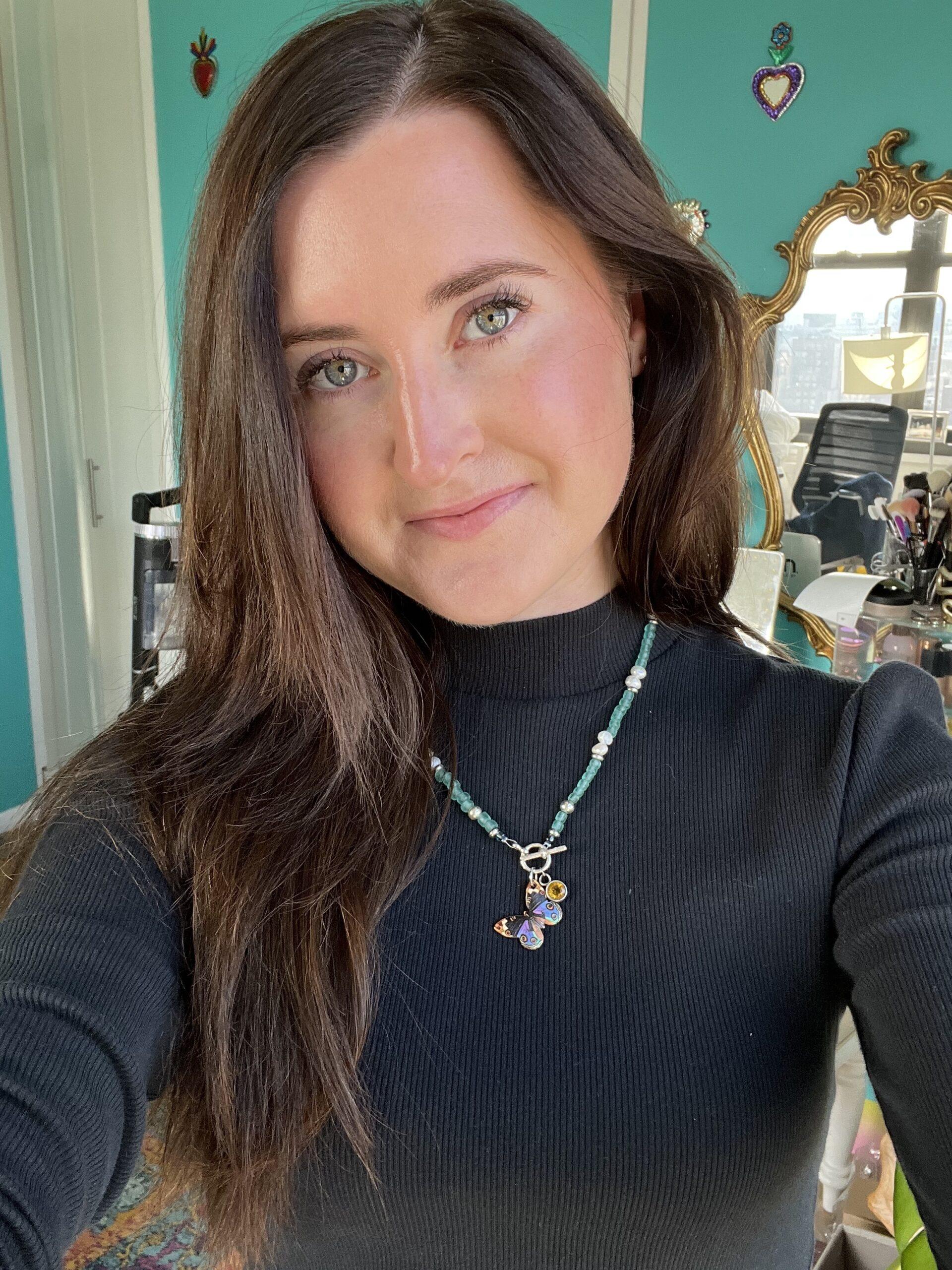 Coverage
I definitely wouldn't consider this a full-coverage foundation in any way, but it adds a really nice, sheer color to your skin after application. It only comes in one shade, and I can imagine that it isn't ideal for folks with darker skin tones, unfortunately. I like to use this on days that I don't need a ton of makeup coverage. Usually I will apply this to my skin in the morning after cleansing and moisturizing, and then let it sit for a little bit. Then I will apply a concealer over any blemishes or redness that I want concealed a bit more.


Texture
The texture of the Epionce Lotion Tinted SPF 50 is pretty thick. It feels thicker than other tinted sunscreens that I've tried (even thicker than this formula in my Naturium sunscreen review). That being said, I kinda like how thick it is because it moisturizes my skin pretty well (I have dry skin all the time). 


How To Use The Epionce Facial Sunscreen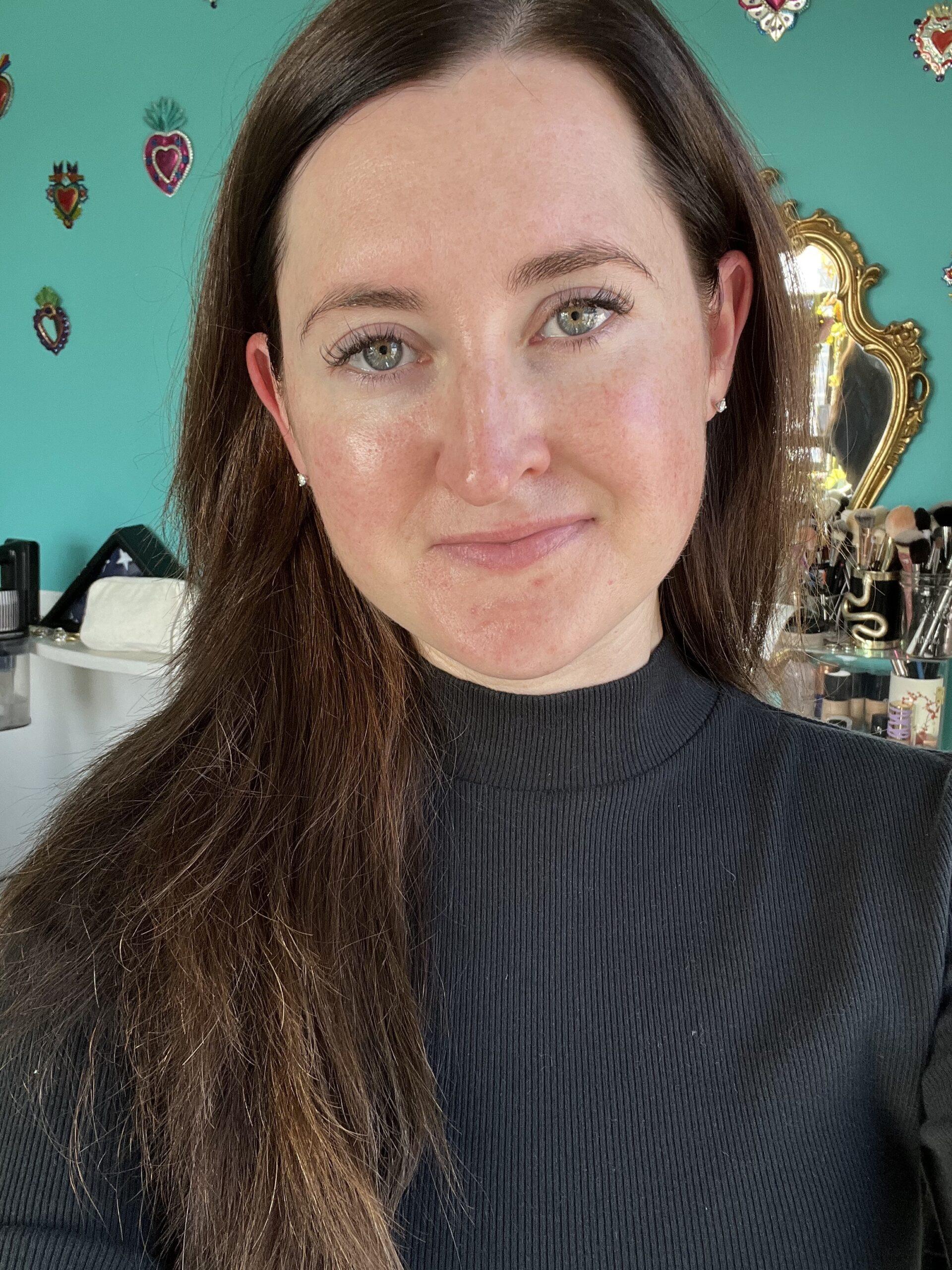 Step 1- Cleanse your skin
Before applying anything to your face, make sure your skin is clean. Use a cleanser (I like the Vanicream Gentle Facial Cleanser, $8) to get all the dirt, grime, oil, or anything else that's been left on your skin throughout the night. 


Step 2 – Spritz your toner
I have been really into toner lately—specifically the Cocokind Rosewater Toner, $13. I will spray this all over my face in the morning and then wait for it to soak into my skin before applying my serums. 


Step 3 – Apply serum
If you like to use serums daily, now is the time to apply one to your skin. Let it soak in before moving onto the next step.


Step 4 – Apply moisturizer
After your serum has soaked in, it's time to apply your moisturizer. Another option here is to skip your mosturizer, and just apply the Epionce Tinted Sunscreen over your serum. I find that it's hydrating enough to act as a moisturizer.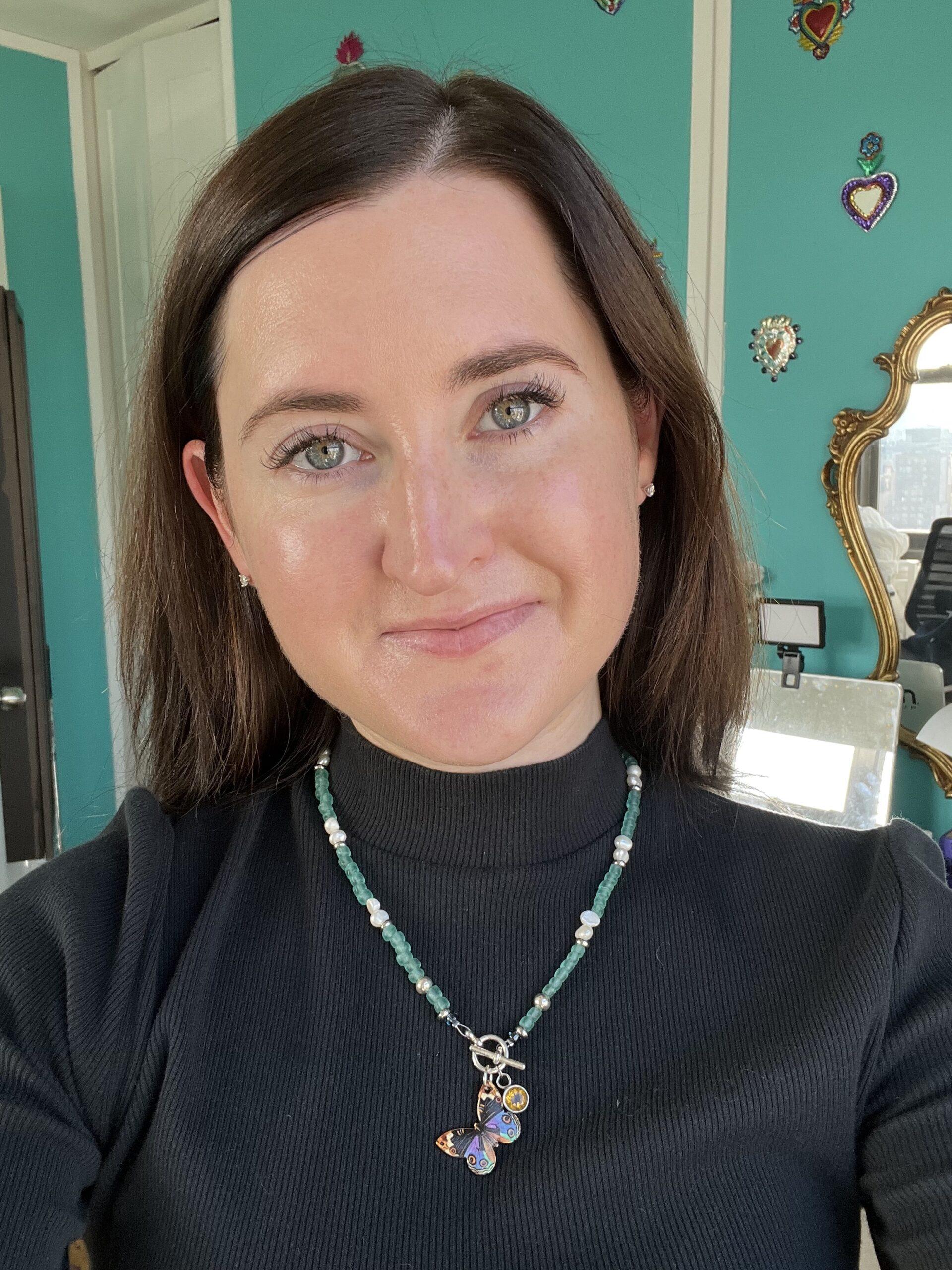 Step 5 – Apply the Epionce Tinted Sunscreen
If you'd prefer to apply your moisturizer underneath your sunscreen, allow it to dry before you apply the tinted sunscreen. I would wait about 10 minutes for the tinted sunscreen to dry down a bit before applying your makeup on top.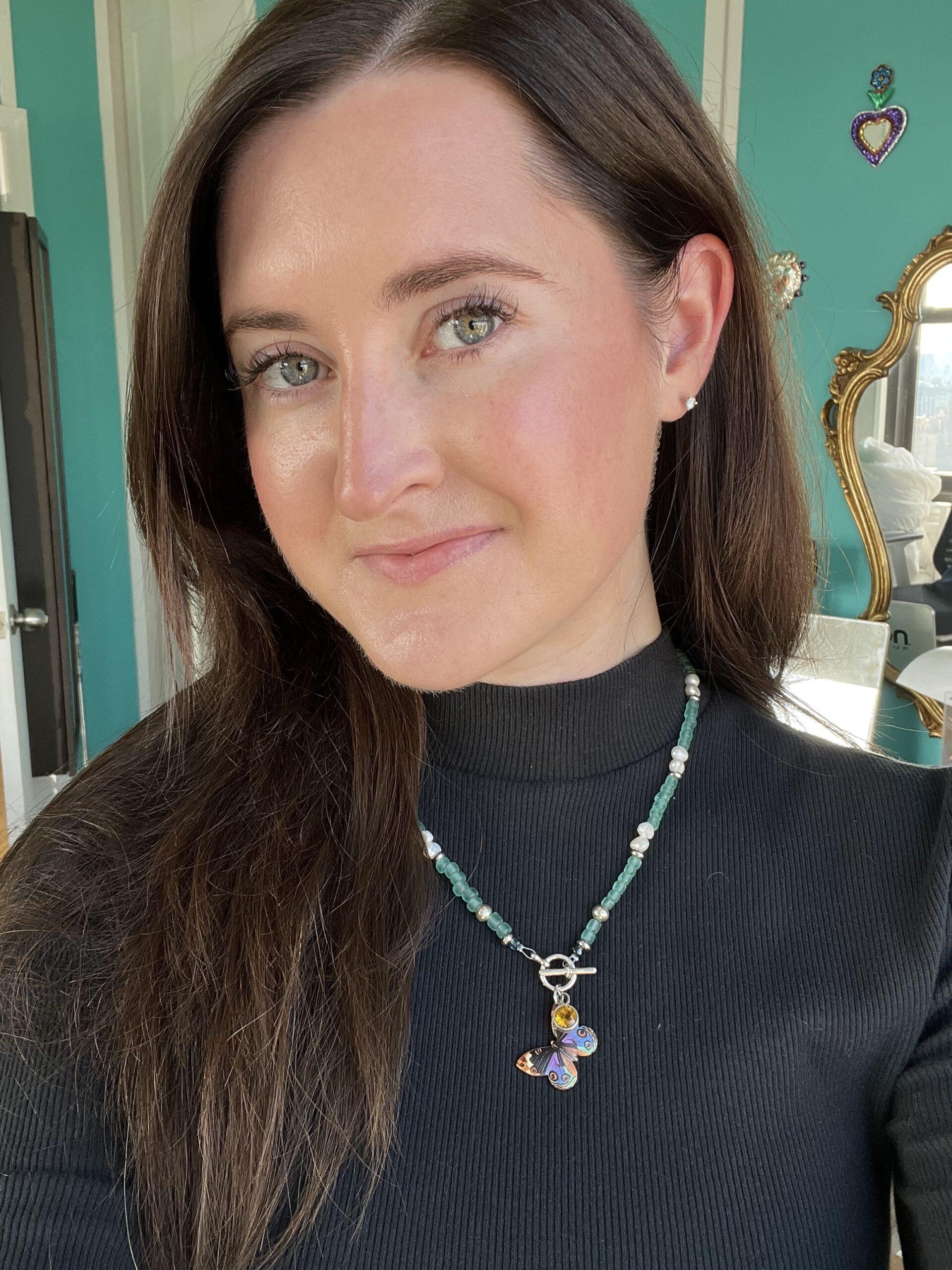 Where You Can Buy Epionce Daily Shield Tinted SPF 50 Sunscreen
There are a few different places you can purchase the Epionce Tinted Sunscreen including:


Check out my blog post about the best non-toxic sunscreens that I love!