By Natalie Arroyo Camacho, TDD Contributing Writer


As much as I love a good beer or cocktail, I can't deny that there are myriad benefits to drinking non-alcoholic drinks. Primarily, I love that I don't wake up hungover or forget what happened the night before. Secondly, I'm a fan of how refreshing non-alcoholic drinks are as opposed to their inebriating counterparts, like non-alcoholic IPAs. Luckily, there are plenty of non-alcoholic drinks to choose from—like non-alcoholic cider, which is great year-round and not just during the holiday season. (For the record, we definitely count these ciders among our top-rated non-alcoholic drinks.)


What Is Non-Alcoholic Cider?
Simply, a non-alcoholic cider is a cider that's, well, non-alcoholic. In case you're wondering, something can be classified as a cider if it's made from fermented fruit juice. The most popular craft ciders are probably apple ciders, but that's far from the only alcohol-free cider.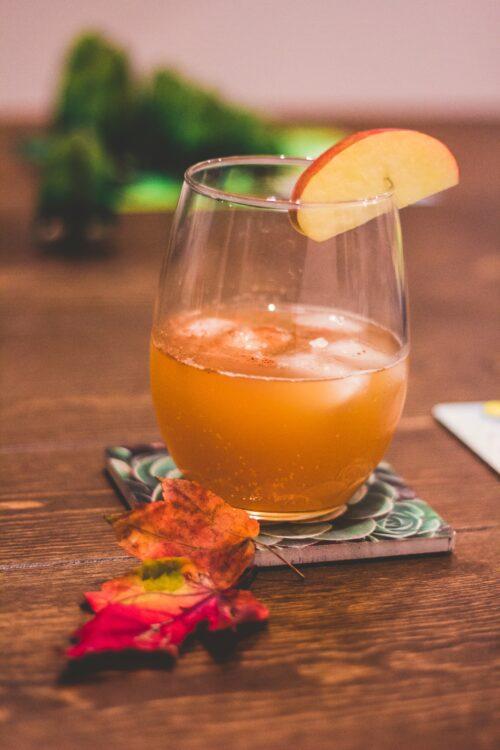 In fact, you can also make a non-alcoholic sparkling cider from pears, pineapples, and berries. For that reason, the flavor profile of each cider will change depending on which fruits go into it. The thing that makes non-alcoholic cider different from traditional cider is, in fact, that it doesn't contain alcohol.


The 7 Best Non-Alcoholic Cider Drinks

Martinelli's Gold Medal Sparkling Apple Cider
If I had to pick a single word to describe Martinelli's apple cider, it would be classic. It's a winter drink that makes me think of Christmas with my big-ass Mexican family. This tastes essentially like bubbly apple juice, and it may be a bit sweet for some folks. That said, I'd still place it as the best non-alcoholic cider. Plus, it's extremely convenient that this is the easiest-to-find store-bought option.
Available on Amazon ($36)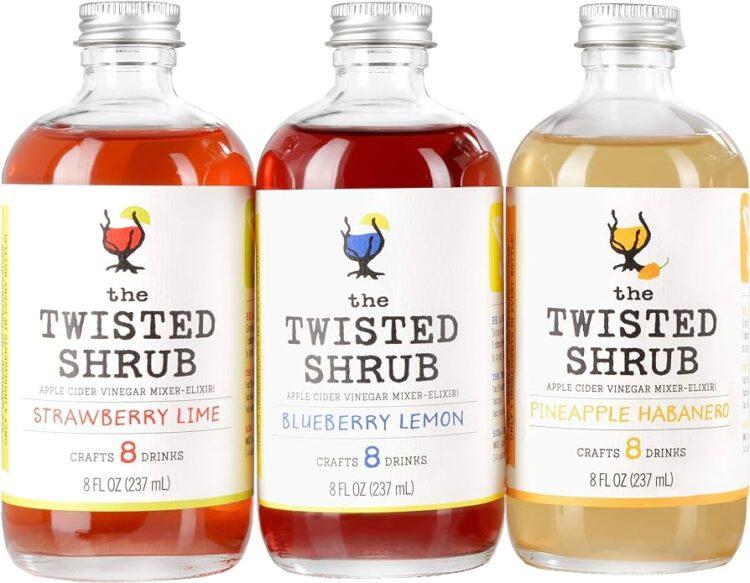 The Twisted Shrub Apple Cider Vinegar Drink Mixers
If you, like me, enjoy alcoholic beverages and non-alcoholic beverages, getting these non-alcoholic drink mixers is probably a good idea. Since The Twisted Shrub mixers don't contain any alcohol, you can mix them with three to five parts sparkling water for a non-alcoholic cider. You can also, however, mix them with your favorite spirit (mine is tequila!) to make a traditional cocktail.
Available on Amazon ($40)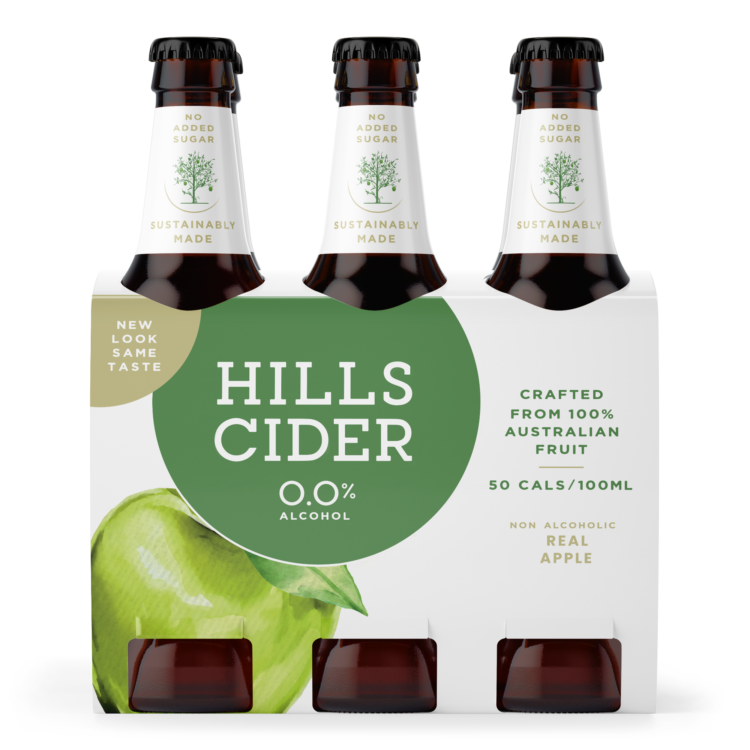 The Hills Cider Company Non-Alcoholic Apple
This is a concoction that gives alcoholic apple cider a run for its money. It's made out of Australian-grown fresh apples and pears, which give it a taste almost like apple juice. This cider is bright, refreshing, and perfect for any occasion.
Available on Hills Cider ($60)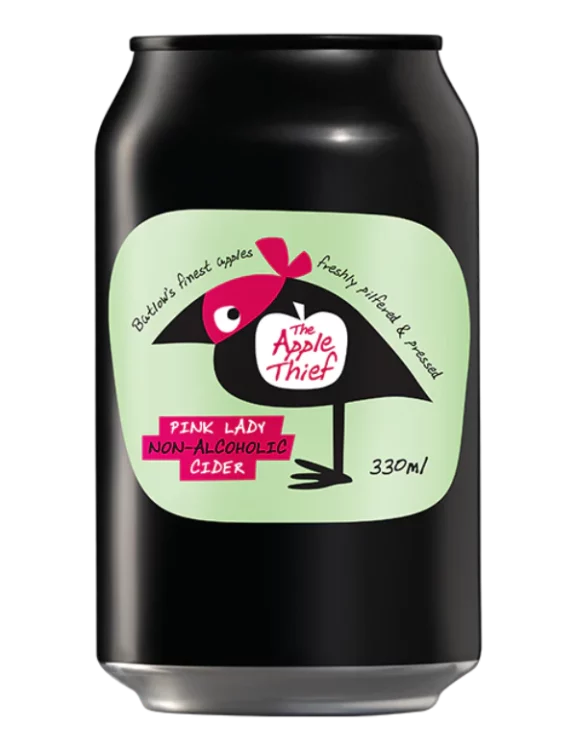 The Apple Thief Pink Lady Cider 
If you've ever tried the Healthade Pink Lady Apple kombucha, it's safe to say you have the flavor profile of the Apple Thief Pink Lady Cider. It's crisp, refreshing, and just the tiniest bit sweet. Plus, if you have gluten sensitivities, you'll love this gluten-free and vegan beer.
Available on The Apple Thief ($30)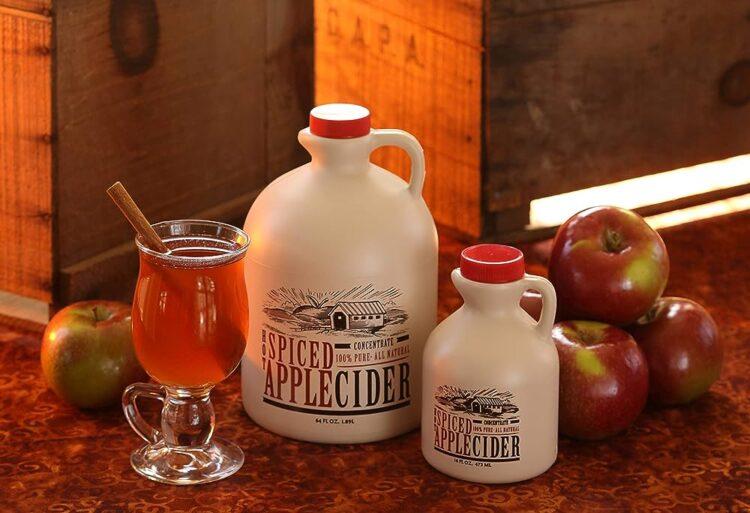 Mountain Cider Spiced Apple Cider Concentrate 
The most impressive thing about this cider concentrate is that it truly and honestly does so much. You can, of course, use it for a non-alcoholic cider cocktail or even alcoholic drinks. But Amazon reviewers also say that they've used this for salad dressings, homemade apple cider, and even an apple cider spice cake. If it were me, I'd throw it in a cup, warm it up, add a shot of whiskey and some cinnamon sticks. Now that's a good hot apple cider recipe.
Available on Amazon ($17)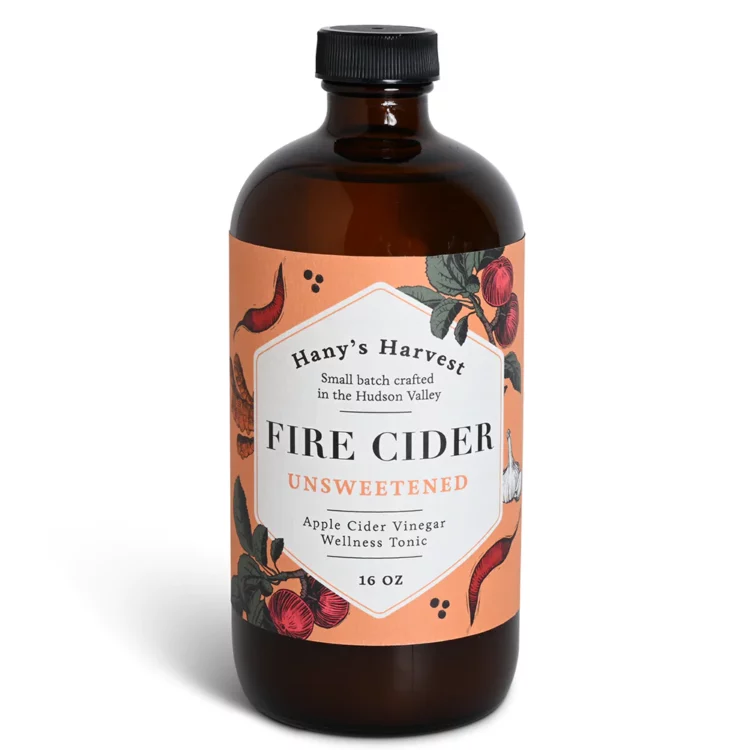 Hany's Harvest Unsweetened Fire Cider
If you were worried that the Martinelli's would be way too sweet for your palate, allow us to introduce you to Hany's Harvest Unsweetened Fire Cider. It's made with organic, raw unfiltered apple cider vinegar, organic lemon juice, yellow onion, garlic, organic ginger root, horseradish root, organic turmeric root, and cayenne pepper—which is where the fire comes from.
Available on Amazon ($27)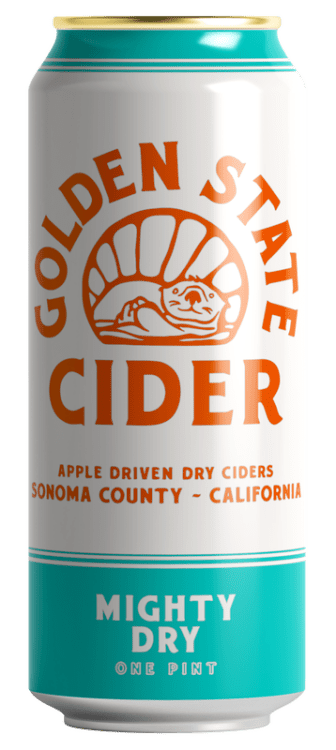 Golden State Cider Dry & Mighty
According to the Golden State Cider product page, Dry & Mighty is an apple-forward cider that's a low-calorie and low-carb option. While this cider is non-alcoholic, it doesn't exactly start out that way. In fact, it's fermented with champagne year. Then, the cider undergoes a de-alcoholization process​. The alcohol might be removed (leaving it at less than 0.5% ABV), but the bright, crisp, and juicy flavors remain.
Available on Golden State Cider ($39)



How To Make Non-Alcoholic Cider
We're always on the lookout for great non-alcoholic recipes, and this one from Home-Cooked Roots was the best one we found as far as non-alcoholic ciders go. It does take a while to make (approximately eight hours), but those are passive hours—you won't be hard at work.


Ingredients
Serves 12
25 ounces Honeycrisp apples, cored and cut into wedges (weigh after chopping)
25 ounces Granny Smith apples, cored and cut into wedges (weigh after chopping)
6 sticks cinnamon (whole)
2 teaspoons whole cloves
¾ teaspoon allspice
¼ teaspoon nutmeg
4 cups water
5 cups unfiltered apple cider, unsweetened
1 Cara Cara orange, thickly sliced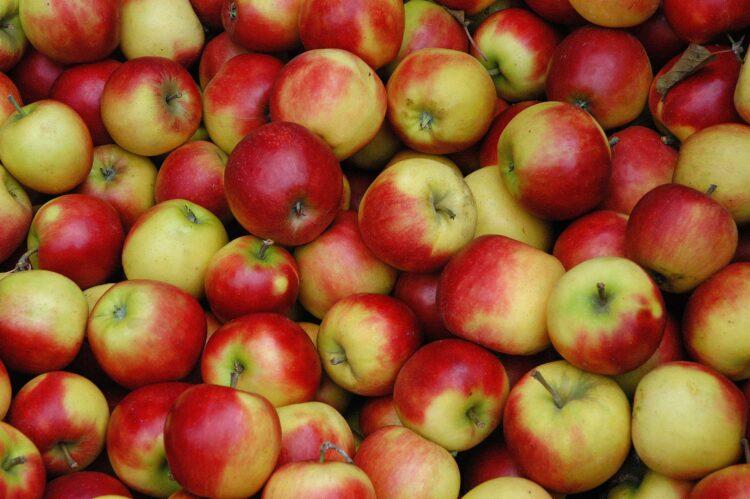 Step 1
Gather all your ingredients and place them into a 6-quart slow cooker.
Step 2
Once in the slow cooker, mix ingredients well in order to get all ingredients evenly distributed.
Step 3
Cook on low for eight hours.
Step 4
Once eight hours have passed, mash the apples and orange slices with a masher. This will help the fruit release all its juices.
Step 5
Strain the apple cider (the smaller the holes on the strainer, the better) to remove any excess pulp.
Step 6
Serve the homemade apple cider while warm and garnish with a cinnamon stick and apple slice.
Step 7
If you have leftovers, store them in the refrigerator or freezer.