I'm excited to write this Iris and Romeo review because it's an up-and-coming brand that deserves more attention. This brand first caught my eye when they sent me an email pitch to my work inbox about their "all-in-one" foundation, moisturizer, and sunscreen skin tint. I am a big fan of products that do double duty. I love a tinted moisturizer that has light coverage and subtly covers my imperfections. I'm not a fan of the heavy foundation look. You know…when it looks like you opened a bottle of foundation and poured the whole thing on your face.
Thankfully, that's not the case with the Iris & Romeo Best Skin Days (but more on that later). This brand kind of reminds me of MERIT Beauty (the MERIT Concealer is a fave of mine). It encourages customers to pare down their products and offers multi-use formulas. That way, you don't have to lug around a giant makeup bag with unnecessary products.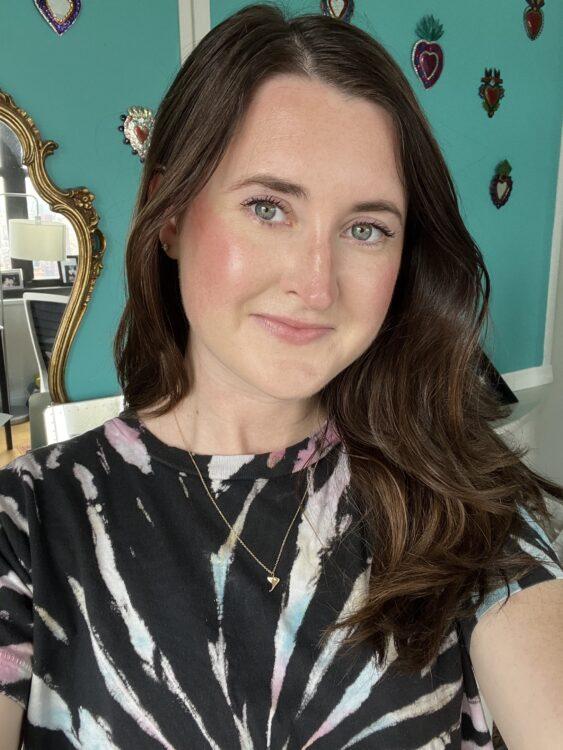 Below, I'm sharing my Iris and Romeo review of the few products I've tried from the cruelty-free line. This includes the Best Skin Days SPF 30, Best Skin Days Treatment Concealer, and the Ceramide Multi-Balm. The Iris and Romeo products I have not tried include the Weekend Skin SPF 50 + Vitamin C + Glow, Brow Up, The Reset, and the Power Peptide Lip Balm.


Iris and Romeo Review
I really like this brand because the products are more about lightly covering up imperfections and highlighting your best assets, rather than completely changing the appearance of your skin. I've tried a couple of products from the brand. But there is one that has really stood out to me over the last six months.




Iris&Romeo Ceramide Multi-Balm


This is the product that made me want to write this whole Iris and Romeo review! I am obsessed with these multi-balms. They are similar to these Ogee Makeup sticks that I've written about (and folks seem to really love). However, they are slightly more hydrating and leave an almost-wet-looking sheen on the skin. But not in a bad way. You just look like you have really hydrated, dewy cheekbones when you apply this on your skin.
Featuring ceramides, organic mango butter, and organic avocado oil, the Iris&Romeo Ceramide Multi-Balm comes in three shades and can be used on your cheeks, lips, and even your eyelids. I mostly use this product on my cheeks, and occasionally on my lips. I've never applied it to my eyelids.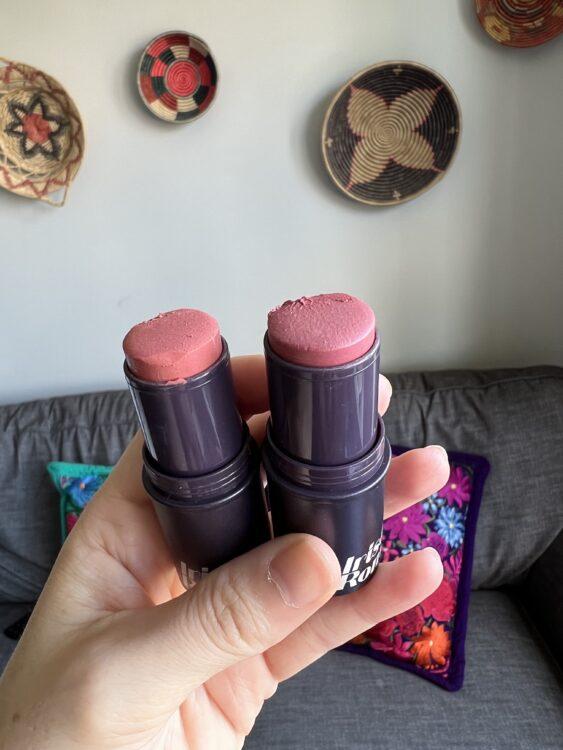 I have the shades Mood Boost and Rosy Glow. I use the Mood Boost shade a little more often. But, they are both really flattering on my light skin tone. If you have a darker skin tone, I would opt for the Rosy Glow or Warm Flush shades. The shades look really pigmented on my hand (below) but they are super, super blendable and you can add only a little bit for a softer color. Personally, I like a lot of blush, so I like to add more.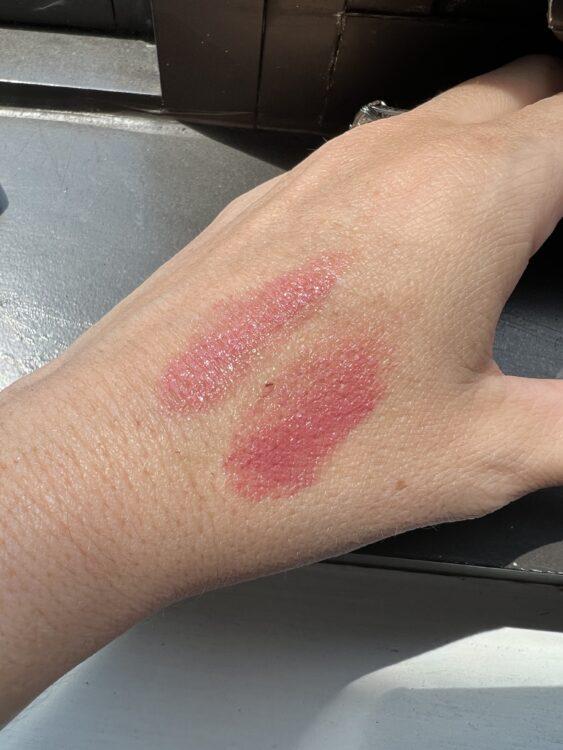 I swear, every time I wear this blush on my cheeks, someone says something like "OMG, you look so pretty today," or "wow, your skin looks so great." I think there is something about the dewiness that these sticks leave behind that really makes your overall complexion glow.
Available at Iris&Romeo ($29)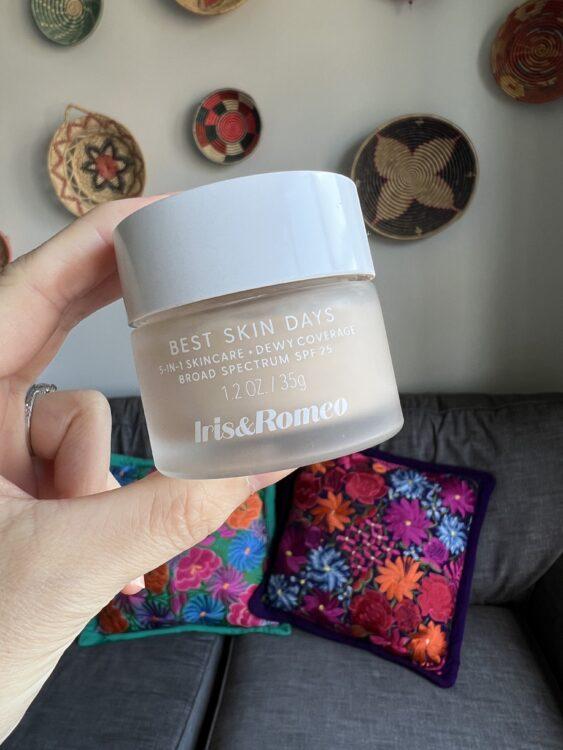 Iris&Romeo Best Skin Days SPF 30


This is another product from that brand that I've tried and really like. I love how lightweight it feels on the skin. And I like how it doesn't really look like you have makeup on when you wear it. Plus, it has SPF 30 and blue light and pollution protection. SPF 30 is the lowest SPF level you need for protecting against UVA and UVB sunlight on the skin. Best Skin Days used to be SPF 25, but the brand increased it to SPF 30.
This tinted moisturizer has some beautifully hydrating and calming ingredients including sunflower seed oil, Bulgarian rose extract, green tea, zinc oxide, sodium hyaluronate, rosa damascena flower water, and coconut water.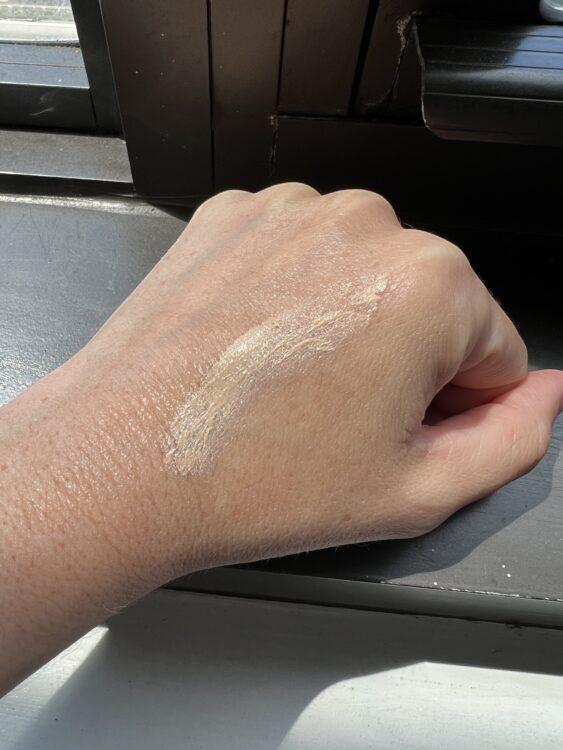 The Iris&Romeo Best Skin Days SPF 30 comes in 12 shades—the shade range isn't expansive. The reason that this product considers itself a 3-in-1 is that it can act as a moisturizer, foundation, and SPF in one. Because I have pretty dry, acne prone skin, I prefer to use a moisturizer underneath this. But, for folks with normal or oiler skin types, I think that would work just fine as a moisturizer as well.
There are a few downsides of the Iris&Romeo Best Skin Days SPF 30, though. First off, this product offers a super sheer coverage on skin. It provides the lightest bit of coverage. After I apply this to my skin, I like to go over it with my MERIT Concealer or the Iris&Romeo Best Skin Days Treatment Concealer (listed below). If you are someone who prefers medium to full coverage, you are not going to like this pick.
Another downside is that this product contains ingredients that could potentially irritate folks with sensitive or really acne-prone skin. Recently, I've been using Sofie Pavitt's Ingredients Checker to check all of my skincare and makeup products to see if they have pore-clogging ingredients. According to her site, the Iris&Romeo Best Skin Days SPF 30 has three pore-clogging ingredients including coconut, coconut alkanes, and shea.
Personally, I don't think I've ever had an issue with this specific product on my skin. But it's just something to be aware of!
Available at Iris&Romeo ($48)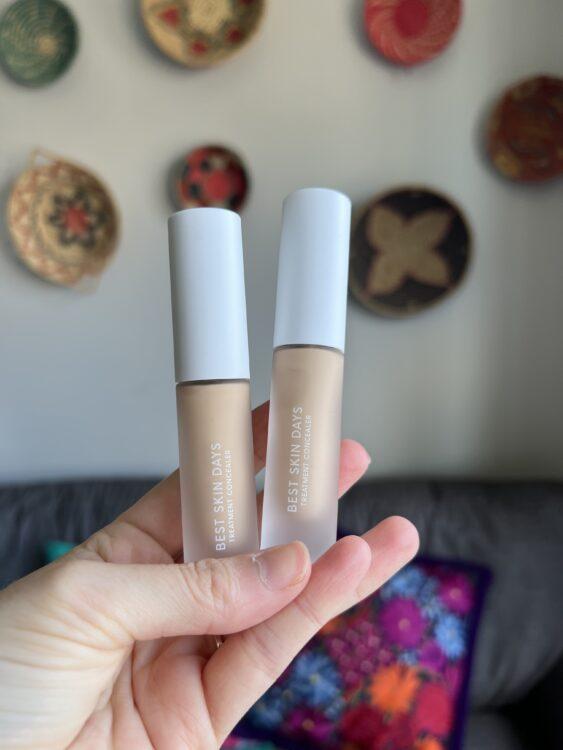 Iris&Romeo Best Skin Days Treatment Concealer


Creamy, dreamy, and everything you would want in a concealer, the Iris&Romeo Best Skin Days Treatment Concealer is their latest launch. This pick comes in 12 shades and can be used for undereyes, on blemishes, or anywhere else on the face that needs some extra coverage.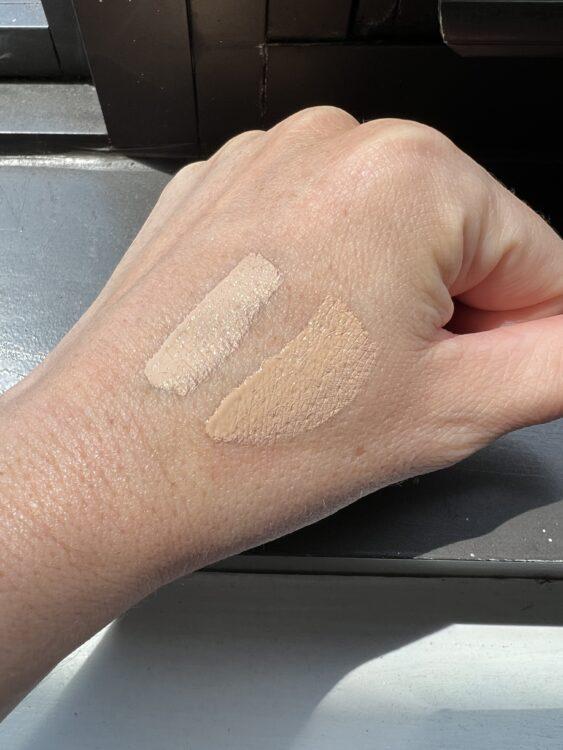 I think this product is a great complement to the Iris&Romeo Best Skin Days SPF 30. Because the Iris&Romeo Best Skin Days SPF 30 acts like a lightweight tinted moisturizer, the treatment concealer can swoop in and cover up specific areas on the face that didn't get enough coverage from the Best Skin Days SPF 30.
After about 10 hours of wear, I did notice that this concealer started to break down and get cakey on my face. I wouldn't consider this a very long-wearing concealer, but it works well for most of the day.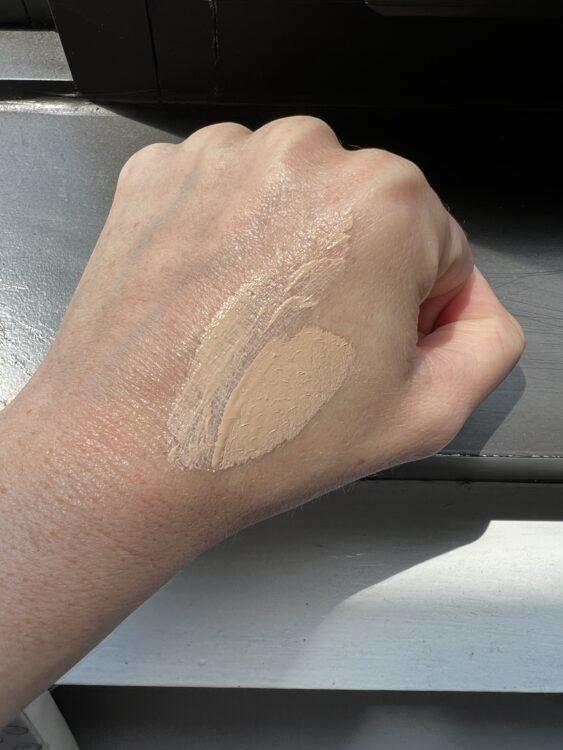 I asked the brand to send me shades 2 and 3. That being said, I think that even shade 2 is a tiny bit dark for my skin tone. I wear the shade 2 in the Best Skin Days SPF 30, but I noticed that it's about one shade lighter than shade 2 in the treatment concealer. It seems that the shades don't really match up very well together, in my opinion. My advice would be to go one shade lighter than what you might think you are in the treatment concealer.
Available at Iris&Romeo ($32)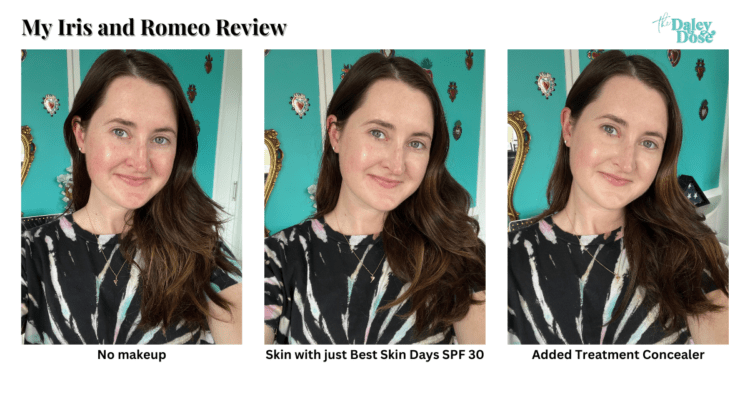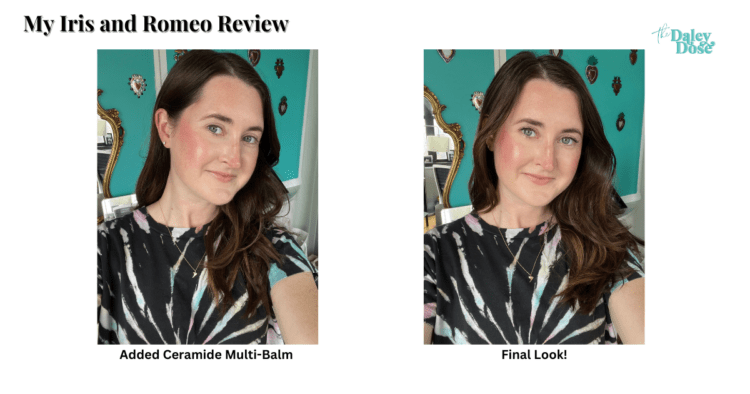 Where To Buy Iris and Romeo
Unfortunately, there are only two places online that you can purchase Iris&Romeo products! See below:


Fans of Iris&Romeo might want to check out my Paula's Choice Skincare Review—this iconic brand is all about formulating products for sensitive skin and will help you streamline your skincare routine, too.