By Natalie Arroyo Camacho, Contributing Writer

When my parents emigrated from Mexico to the United States, they were intent on instilling their motherland's customs in their future children. One way they did this was through our stomachs. They, of course, always whipped up Mexican food at home. They also pulled over to get us fresh cut-up fruit—or corn or a raspado (shaved ice)—from street vendors. However, as I've grown older, I realize the small luxuries of making a refreshing drink. And, since my dad is sober, we usually had pretty bomb Mexican non-alcoholic drinks on deck.
Even if I hadn't grown up Mexican, though, I think I'd still have a strong affinity for Mexican cultures, especially their food and drinks. While alcoholic drinks are great, it's really the booze-free stuff that sets the stage for Mexican beverages to shine. From the vibrant colors to the elevated tastes, there are myriad reasons to take a mouthful of Mexican mocktails.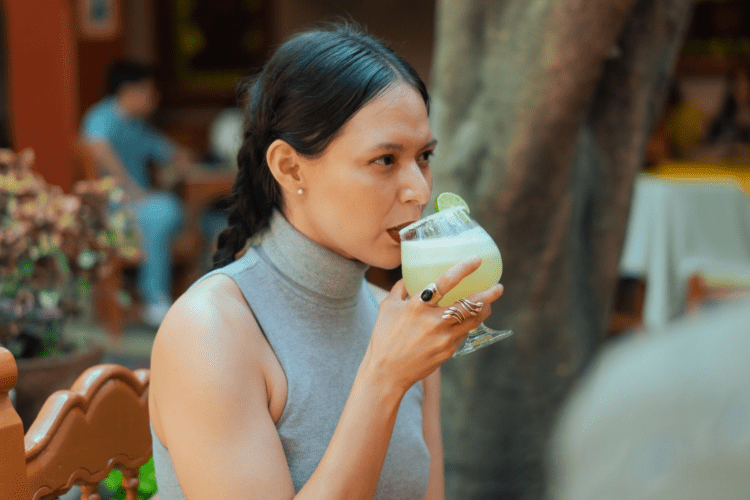 One of those reasons? These drinks are especially easy to make at home. Whether you're just trying to expand your non-alcoholic drinks list or particularly looking for non-alcoholic drinks for summer, we've got you.
Below, I'm sharing a round-up of non-alcoholic Mexican drinks that I think y'all should try.


10 Tasty Non-Alcoholic Mexican Drinks for All Occasions
Micheladas
While a traditional michelada is technically in the family of alcoholic beverages, it's possible to make this popular drink sans booze—you'll just need a non-alcoholic beer. What I love about miches (as we lovingly refer to them) is that they're crisp, flavorful, and really easy to make. Essentially, you'll need lime, salt, beer (non-alcoholic in this case), and a bit of Clamato, which is clam and tomato juice. Some places will bring you a miche with ice cubes in it, but, when you're making one at home, that's really optional.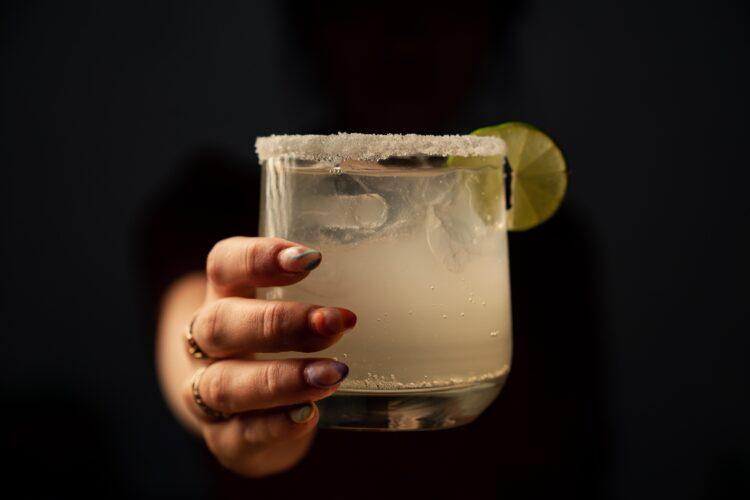 Margaritas
Though there are a lot of old-school drinks on here, I'd bet the little money I have on the fact that a margarita is what most people think of when they envision a traditional Mexican drink. The salted rim and the lime garnish? Stunning. It's also an innovative drink, one that regularly reinvents itself in bars worldwide. You can make this recipe in any flavor: strawberry, lime, mango, pomegranate—you get the point. Plus, with the Food Network recipe linked below, you can get a sparkling margarita that's the stuff of dreams.
Recipe for non-alcoholic margaritas


Agua de jamaica (hibiscus sweet tea)
Agua fresca, which literally translates to "fresh water," is actually better interpreted as sweet tea or fruit water. The reason? We tend to add a bit of sugar to whatever drink we're making. Throughout Mexican travels, and in this very article, you'll find aguas de pepino, de piña, and, of course, de jamaica. Agua de jamaica is essentially a sweet tea that uses hibiscus flowers as its base.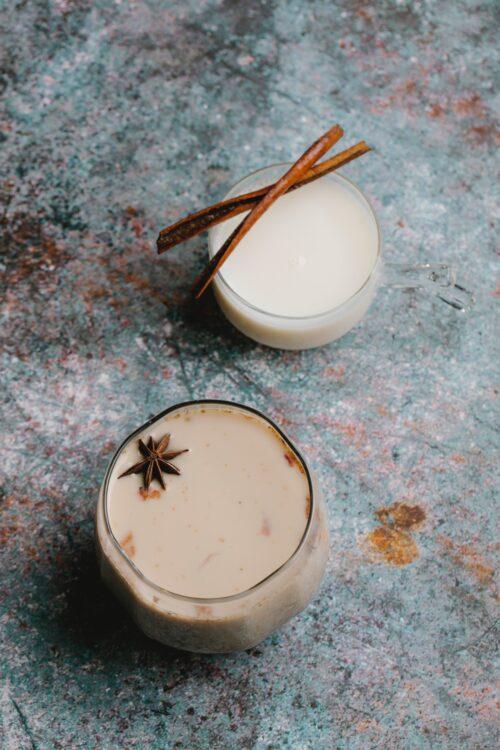 Horchata
Technically speaking, horchata—which is made of ground rice, milk, and cinnamon—is an agua fresca. I mean, if you go to your local taco shop, odds are they'll have it right next to the agua de jamaica. However, because of the rice base, this drink is a bit thicker and milkier. Usually, I'll sip on this if I've put a little too much spice in my food and need a taste bud reset.
Agua de pepino (sweetened cucumber water)
The third agua fresca on this list is actually one of my favorite non-alcoholic Mexican drinks of all time. The literal translation here is "water of cucumber," but my parenthetical is actually more of an adequate interpretation. You'll need cucumbers (to cut up and blend), water, lime, and sugar—that's it. My mom used to make this for me all the time during scorching LA summers. I can picture her bringing out a large, refreshing pitcher of agua de pepino, and it's times like these I wish I hadn't moved out of her house.
Agua de piña (sweetened pineapple water)
Last up on our list of aguas frescas, which are the tastiest non-alcoholic Mexican drinks you can get, is pineapple water. For most recipes, you'll need just three ingredients: water, sugar, and, of course, pineapple. Unlike the pineapple juice you get from the store, this is as fresh as you can get—and your taste buds will immediately be able to tell. However, since most recipes call for fresh, ripe pineapple—which can skew sweet—I suggest opting for something else on this list if you're on the hunt for something refreshing.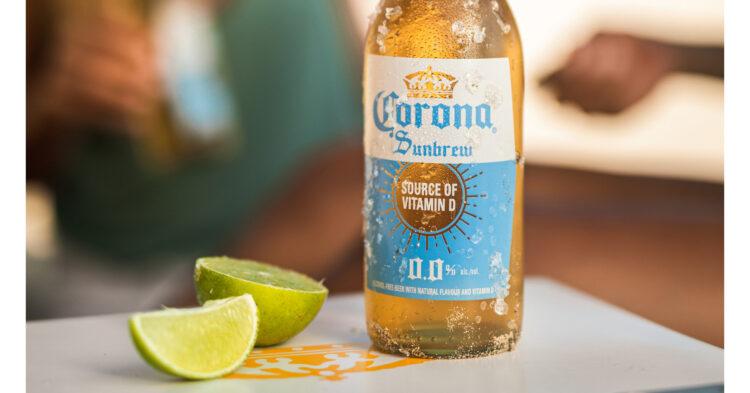 Corona Sunbrew
For many, there are few things more evocative of Mexican culture than a Corona. For almost 100 years, Corona Extra (the traditional bottle you've seen all over billboards and in commercials) was the only beer this company made. However, with recent shifts to the sober curious movement, the brand brewed up this beer with 0.0 percent alcohol.


Tejuino
In putting this list together, I realized that so many other roundups totally slept on tejuino. I will admit: it's not the easiest non-alcoholic Mexican drink to make. And it's also not entirely simple to get your hands on. However, if you can do either one of these things, your taste buds will thank me. Tejuino is a fermented drink made of corn, giving it a rich texture and diverse flavor profile.
Mexican hot chocolate
I grew up Mexican, so I never really understood what people meant when they said "Mexican hot chocolate is better." I mean, I knew they were right, but I didn't know what it was better than. Aren't all hot chocolate beverages this good? No, reader, they are not. Typically, we make this with milk and Chocolate Ibarra—though lots of people will opt for Nestle's Abuelita.
Recipe for Mexican hot chocolate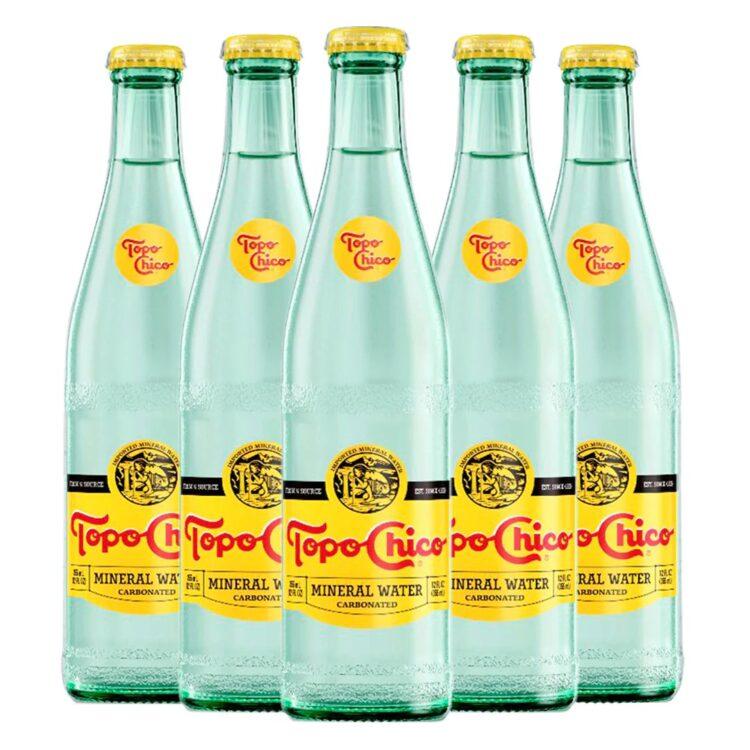 Topo Chico
Before there was LaCroix, Mexicans sipped on Topo Chico—actually, we still do! I tend to drink this on its own because it really is that good, but you can also squeeze in a bit of lime juice. Because this beverage reminds me of the motherland, there are few things taking a sip of this drink can't fix. I will say, however, this isn't necessarily an affordable option, since a pack of 24 is $60 on Amazon.


Non-alcoholic paloma
Even though I'm cutting back on my drinking, I still imbibe every now and again. When I'm not feeling like trying the newest drink crazes (looking at you, espresso martinis and on-fire cocktails), I keep it simple and order a paloma. Spanish for "dove," the alcoholic version has tequila, lime, agave, salt, club soda, and grapefruit juice, which is the star of this show. To make a non-alcoholic version, just scratch the tequila. Serve chilled and enjoy!
Recipe for non-alcoholic paloma



Natalie Arroyo Camacho is a first-gen Mexican American writer from the San Fernando Valley. She's written for Byrdie, Refinery29, Teen Vogue, and Well+Good. She's also the founding editor of Viva the Valley.