Two weeks ago, I wrote about my struggle with alcohol, my rock bottom moment, and my five months of sobriety. While it's been a bit of a rollercoaster, there have been many things that have helped me stay sober since I first hopped on this ride in April.
For me, staying sober has required three things: energy, strength, and resilience. It's an adventure that you really have to mentally prepare yourself for. The beginning of my sobriety was filled with so many ups and downs. Many alcohol free folks would probably say that I'm still in the beginning of my sobriety. I experienced the wonderful "pink cloud phase" about two months into my sobriety. Unsurprisingly, I was left with a ton of emotions and a lot of crying after that phase ended. Now that I'm five months in, I'm finding it easier to handle (and even enjoy) a sober lifestyle in NYC.
There are multiple things that have helped me stay sober for this long. I wanted to share them in case they help others interested in sobriety, too.


How To Stay Sober During the Holidays
Something I want to address is the topic of how to stay sober during the holidays. For a lot of people, the holiday season (between November-January) is the most difficult time to stay sober. The weather is colder, everyone is gearing up for a relaxing and restful vacation after a busy year, and the drinks are flowing. It's important to really take care of yourself during the holidays and remind yourself why you chose sobriety. Don't be afraid to lean hard on things that have helped to stay sober thus far, and reach out to others if you need support. If you are new to sobriety, consider trying out Dry January to see what staying sober for a month feels like.


How To Stay Sober
Before I share things that have saved me in sobriety, it's important to note that I am not a medical professional. I'm just sharing tips based on my own personal experience. I think it's important to get professional help for addiction treatment (or visit a treatment center) if you feel like you need it. I recommend speaking to a professional or therapist if you are considering sobriety.
Along with therapy, these are the things that have helped me live life as a happier, healthier, less anxious sober gal.

The Luckiest Club

The Luckiest Club (TLC) was founded by Laura McKowen, author of "We Are the Luckiest." TLC is an online virtual community of sober folks trying to get and stay sober. They host about 35+ virtual meetings per week with a trained sobriety leader guiding people in recovery. Each meeting starts with a short meditation and then a reading selected by the leader. After that, there is ample time to share stories or something on your mind. Finally, each meeting closes with TLC's "9 Things" reminder.
Getting involved in TLC was probably the biggest reason I've been able to remain sober. It was a huge game changer for me. Studies show that having peer support groups for alcohol or drug addiction helps to minimize your chances of relapsing. Plus, it encourages long term sobriety. I love hearing other people's stories and I relate to their struggles. While I haven't actually spoken up in a meeting yet, I find this community real, honest, and not cheesy.
During the very beginning of my sobriety, I would hop onto one of these meetings at least once a day. It kind of felt like I had a sober coach in my corner. I love that they are virtual, as you can join a meeting wherever, whenever. I've noticed that I've been attending less meetings as each month goes on (and I'm finding sobriety to get easier for me). That being said, I still like to pop into a meeting every once in a while to hold myself accountable.
There are other treatment programs that address substance use disorders, the most popular one being Alcoholics Anonymous (AA). I've found TLC to be my community of choice.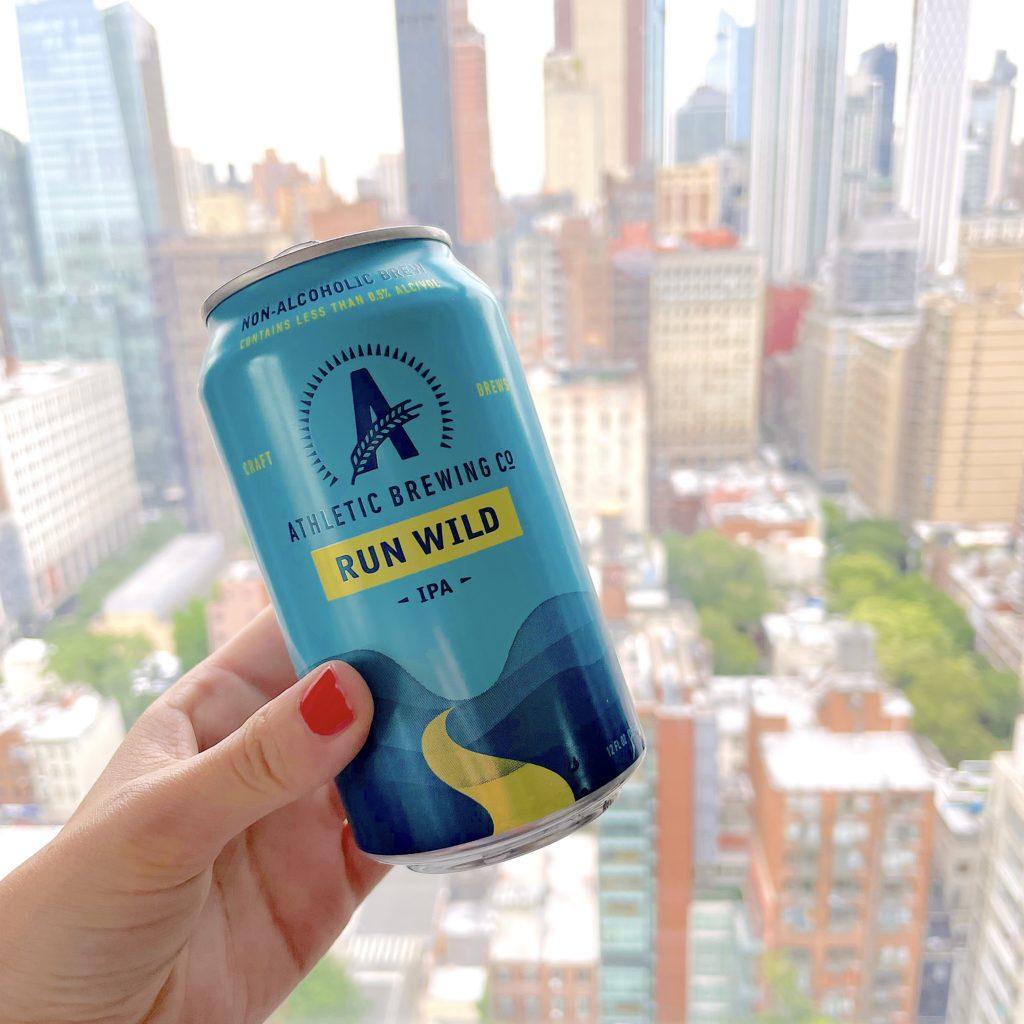 Athletic Brewing Co.

I've written multiple times about how obsessed I am with this company. And I'll say it again—I love Athletic Brewing Co. so much. I love their mission, I love their fun packaging, and most importantly, I love the taste of their beers. I truly don't think I'd last this long in sobriety without Athletic Brewing Co. I've found that I lean on these non-alcoholic beers a lot. So much so, that I recently joined their monthly beer club and get three six packs sent to my door every month.
I've found that these beers are available in so many NYC bars, which has really helped me feel good and "normal" when out with my friends. I like to drink them on some weeknights or the weekend when I'm feeling a craving. Additionally, I will bring a pack with me if I'm going on a vacation with family or friends. My boyfriend, who does drink alcohol, loves reaching for one of these beers if we're out of alcoholic beers in our fridge!


Read books about sobriety

Reading "quit lit" books has helped me a ton with my addiction recovery. Especially in the early days of sobriety. Some of my favorites are "This Naked Mind," "We Are the Luckiest," and "Blackout: Remembering the Things I Drank to Forget."


Find sober friends

Having someone else to talk to about their sober journey is incredibly helpful. I'm lucky to have a few friends who were on the sober train before I was. While I don't think having sober friends is crucial to living a sober life, I do find it beneficial!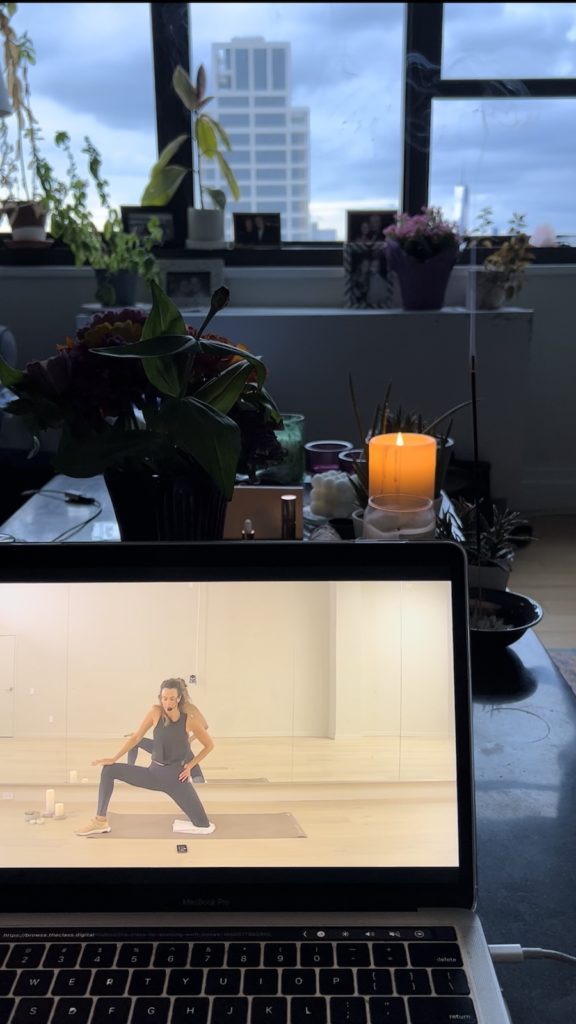 Try The Class

I love The Class so much, and have found it to be surprisingly helpful in my sober journey. I notice that I had a bad relationship with alcohol and used it to numb any tough emotions I was feeling every week. The Class allows me to release those emotions more easily, without the use of alcohol. It's a great way to stay in shape while also releasing negative energy and emotion in the process.


Download sober apps

I've downloaded a few sober apps and have found them to be helpful. My favorite has been "I Am Sober." It basically just counts the amount of time you've been sober. I like to refer back to this app when I'm feeling down about my sobriety and need to remember how far I've come.


Take a break when you need it

Sometimes when I go out with my friends and there is a lot of drinking involved, I need to excuse myself and go outside or take a few moments in the bathroom. Oftentimes, it can be overwhelming to be sober at events or venues where others start drinking heavily. It's okay to need to take a break from it all for a couple of minutes. You don't want your mental health to be negatively impacted. It's totally normal and okay to avoid bars in early sobriety if you think they will be too tempting for you.


Unfollow IG accounts

I've found that I have to unfollow some Instagram accounts that were solely about getting drunk—like "drunkpeopledoingthings." It helps me to remember that there is more to life than getting shitfaced.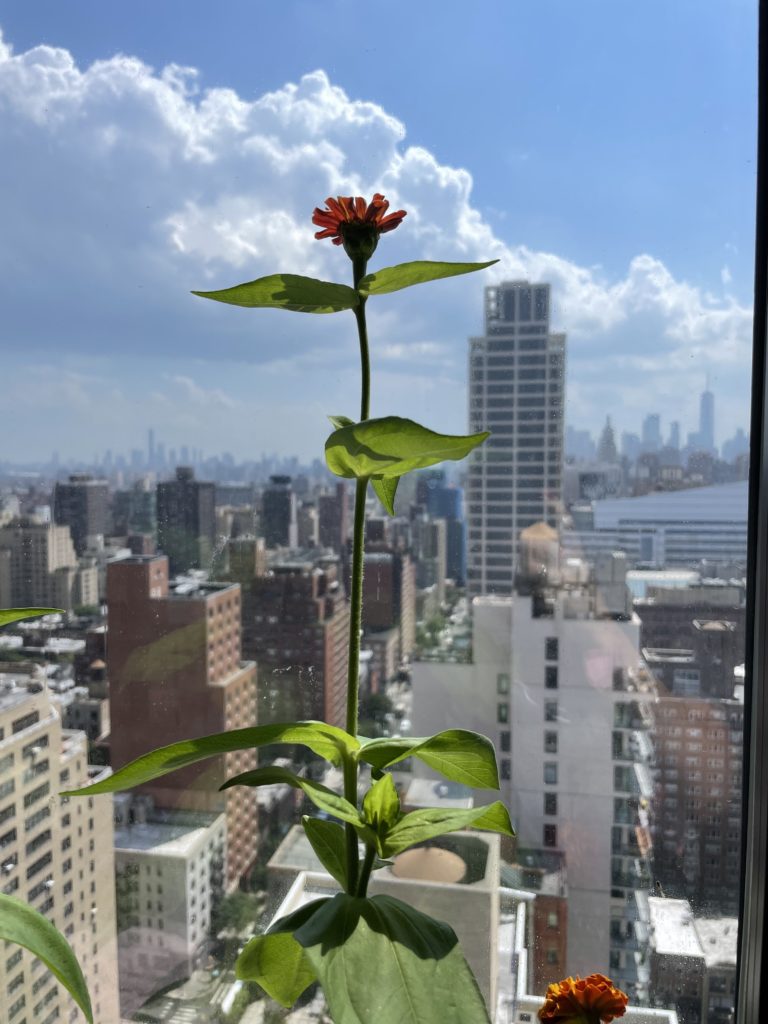 Take it one day at a time

One of the most important things to remember in sobriety, especially in the early days, is to take each day at a time. It's much easier to tell yourself, "I will stay sober today and go to bed sober tonight," than to give yourself the daunting task of staying sober for a week, two weeks, five months, etc. Taking it one day at a time has been helpful for many.


Play the tape forward

This is an important one in relapse prevention and quitting your drinking habits. Try to "play the tape forward" with yourself if you're tempted to drink with family members and friends. Will you really be able to have only one drink, go to bed, and wake up hangover-free? Or will that one drink lead to too many and a massive hangover the next morning? Deciding to stop drinking can be tough, but it helps to play the tape forward when tempted by alcohol or drugs.
For more ideas on what to expect and how to stay committed to sobriety, see this post on The Worst Parts of Sobriety HERE.