Quitting alcohol is no easy feat, let me tell you. I will be ten months sober this week. From personal experience, I still have days where my sobriety is heavily challenged. One thing that I think really helped me start questioning my relationship with alcohol was following a lot of sober social media influencers on Instagram. Flooding my feed with the best sober influencers to follow was super motivating and encouraging to me on my journey.
Below, I've rounded up the best sober influencers to follow on Instagram, so you can get inspired to quit alcohol and expand your world.


13 Best Sober Influencers To Follow

Laura McKowen
Laura McKowen is the author of We Are The Luckiest and founder of the recovery community called "The Luckiest Club." I don't think I would be almost 10 months sober today without Laura and her TLC sober community. It was something I really leaned hard on during the beginning stages of my journey to sobriety, and I am forever grateful. After about four to five months of attending TLC recovery support group meetings, I felt like I was ready to move on and try out sobriety without so much support. I like following Laura on Instagram because she seems really down to Earth, is realistic about sobriety and all the ups and downs, and isn't ashamed to talk about her rock bottom experience.
Annie Grace & This Naked Mind
Annie Grace's book This Naked Mind: Control Alcohol, Find Freedom, Discover Happiness & Change Your Life was the one book that truly changed the game for me. It's about addictions to alcohol and I read it before I ever decided to actually quit alcohol. A sober friend of mine had read it, loved it, and recommended it to me when I was doing a dry month. She said it totally changed her perspective on alcohol. I love the book because I feel like it implements a growth-based mindset around sobriety, rather than a fear-based one. 
I think her Instagram is also very focused on how amazing sobriety can be. She focuses more on the positives, rather than the fear-based negatives that other authors and influencers subscribe to. Her Instagram is filled with a ton of helpful info for everyone, whether you're on your first day of sobriety or in your 15th year.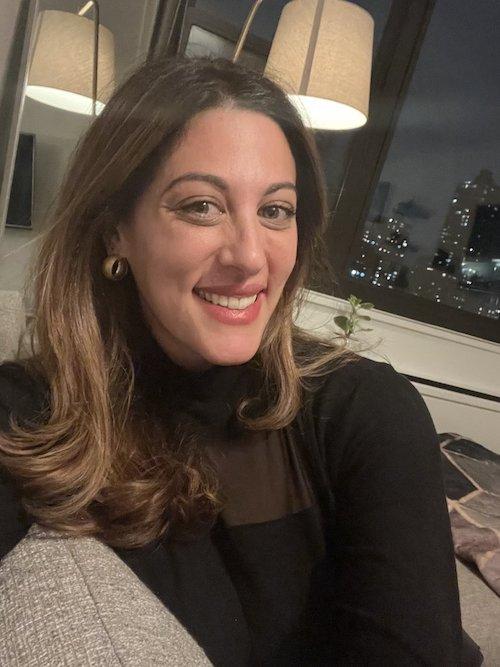 Rachel Hechtman from Sober in Central Park
Rachel is a sober gal who has been alcohol-free for over two years. I love following her IG because she is based in New York City (just like me!) and posts a ton of content about different things you can do in NYC as a sober person. I like that she shows a lot of before and afters of her journey. It's easy to see how much she sparkles now that she is sober and how happy she is to explore this new world.
Jen Lee Hirst
Jen is almost ten years sober, so she knows a thing or two about living alcohol-free. I think she is a good follow for those who are also moms, and might need support around being sober as a parent. I also love that she emphasizes exercise as a replacement for alcohol. Most folks use alcohol to relieve stress, but exercise can do the same thing (and has about a million and one more benefits).
Megan from Sobah Sistahs
Megan quit alcohol at the end of 2020, after she'd had enough of the endless hangovers. She is a recovery coach and talks a lot about the harms of "Mommy Wine Culture" and the glorification of alcohol in our society. I like following her because she is relatively new to sobriety (she's two years sober vs. some other influencers who are 10+ years sober), and I feel like I can relate to her struggles of early-ish sobriety.
Russell Brand
Russell Brand is quite a peculiar dude. I love his character in many movies, and I think he's a great actor. I've listened to a couple of interviews with him where he talks about his sobriety, and to be honest, some of the stuff he says goes right over my head. That being said, I love that he is spreading the good word about how amazing and transformative sobriety can be. That being said, his Instagram content isn't all about sobriety. It's really just one aspect of his life that he speaks a bit about on IG and in podcasts.
Daley Quinn
Did I include myself on this list? Yes, yes I did. I don't consider myself an influencer, but I do consider myself an alcohol-free gal who occasionally posts things about my sobriety on my Instagram! I'll admit that I share more stuff about my sobriety on my IG stories than on my IG grid. But, I am going to be better about sharing more sobriety content on my Instagram this year. A convincing reason to follow me would be that, although I am about ten months sober, I mostly post about things outside of just my sobriety. I think it shows folks that there is way, way more to a sober person's life than avoiding alcohol. That's what I hope to show through my content, on my Instagram account and on this blog!
Tammi Salas
Tammi is one of The Luckiest Club meeting leaders. When I was frequenting TLC meetings many months ago, I was always drawn to Tammi's meetings because her energy is so soothing and loving. She embodies the type of creative, expressive, fearless woman that I would love to be. Tammi lives for creativity, and she posts about her creative endeavors all the time. She makes art in a journal every day. And she encourages her followers to express their creativity in whatever way they choose. It's like a form of recovery support, but in art form. She's a badass and you should follow her.
Laura from Your Sober Pal
Laura absolutely cracks me up! She is definitely one of the best sober influencers to follow on Instagram (and TikTok!). If you want a good laugh about sobriety, please follow Your Sober Pal. Laura is five years sober and reminds me that life can be fun (and funny) when living alcohol-free. She's obsessed with animals, is an incredible actor when it comes to funny Reels and Tiktoks, and is very encouraging and motivating. I like that she keeps it super real. She's always talking to her followers about her life struggles and how she gets through them without alcohol.
Dax Shepard
Dax Shepard is a famous actor and husband to the beloved Kristen Bell. He is well-known for his popular podcast, Armchair Expert, where he interviews various famous folks about their lives. I appreciate that he talks about his sobriety in some of the episodes and is open about his recent relapse with painkillers. Honestly, I don't follow him too closely on IG, but I think he's worth the follow. Especially if you're a male and want to see another male figure succeed and thrive in sobriety.
Ruby Warrington
Ruby Warrington is the author of Sober Curious: The Blissful Sleep, Greater Focus, Limitless Presence, and Deep Connection Awaiting Us All on the Other Side of Alcohol. I feel like the publication of this book in 2018 really sparked the movement that is happening today. I love that Ruby is really into spirituality and New Age stuff, and how that relates to the absence of alcohol, too.
Millie Gooch
First of all, Millie has the cutest name. Secondly, I love following her Instagram because her aesthetic is super girly. I feel like I'm her ideal target audience—I'm a young(ish) woman who is a recovering party girl and wants to learn about new ways to have fun. Millie is UK-based and founded the Sober Girl Society. It touts itself as "the sisterly safe space for sober and sober curious women who are changing their relationship with alcohol."
I like that Millie quit alcohol when she was relatively young (age 26). She's a young sober woman who other young women can look up to. I think it's incredibly difficult to quit alcohol in your 20s (because it's such a party decade). Millie does a great job of showing how wonderful life can be alcohol-free.
Samantha Sebastian
Samantha is a family friend of mine from when my family lived in Connecticut. She is about 3.5 years sober and works one on one with clients to help guide them through their alcohol-free journey. I like that Samantha is all about being mindful about your drinking habits—you don't have to call yourself sober and you don't have to hit rock bottom to re-examine your relationship with alcohol.