By TDD Contributing Writer

If you're a fellow nature lover, there's no denying that Aspen, Colorado, is the perfect destination for outdoor adventurers regardless of the time of year. Sure, it's best known for its snow-capped mountains and snow sports, but Aspen offers so much more — like art museums, golf courses, brewing companies, and even whitewater rafting.
I grew up thinking that Aspen was just a city to which rich kids go when they want to ski. When I visited the city for myself, I learned that that's far from the truth. In my humble and updated opinion, Aspen is one of the most charming and visually stunning towns in the country.
In case you've stayed away from the quaint town because you're not into skiing, rest assured that there are actually plenty of things to do in Aspen for every kind of traveler. Below, I rounded up more than a dozen activities that will have you booking a trip to Aspen ASAP.


The 13 Best Things To Do in Aspen Colorado
Most of the activities in this list should be done during the day, since that's when you'll best be able to take in all the stunning views in Aspen. That said, I also included some activities that you can do during the evening. You'll find things to do by yourself, with the family, with some friends, or with whoever, honestly, so let's go down the list!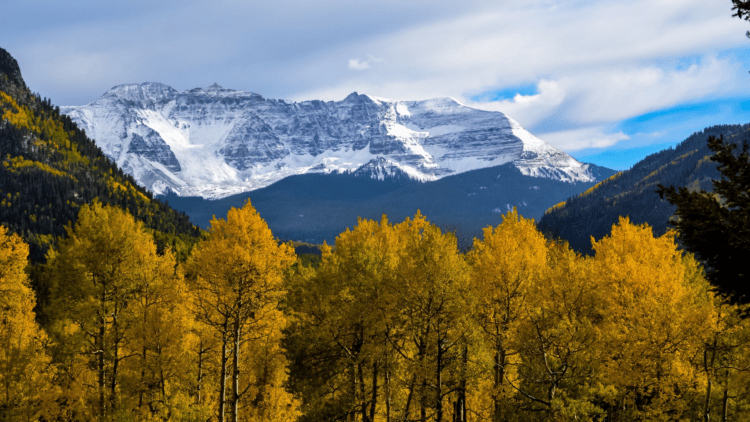 Visiting Aspen Snowmass
Skiing is definitely one of the best things to do in Aspen, Colorado. The Aspen Snowmass is comprised of four different mountains and spans almost 6,000 acres, which makes it a pretty spectacular sight to behold. You can ski (or snowboard!) down Aspen Mountain, Aspen Highlands, Buttermilk, and Snowmass. You can also get a lesson in case this would be your first time shredding the snow. A lift ticket at Aspen Snowmass is $170 for two days, but you can save when you buy more than that. Since you'll literally be at the top of an extremely tall mountain, I would only do this activity during the day. After all, no one wants to be stuck on a mountain in the dark.


Taking a ride on the Silver Queen Gondola
Want to get more than 11,000 feet in the air to have some lunch? Then the Silver Queen Gondola awaits! Even if you're not a skier or snowboarder, you can still ride the gondola up with what's called a "foot pass," which you'll purchase at the ticket office. The gondola's hours of operation vary from season to season, so make sure you check out the Aspen Mountain Gondola schedule online before booking any travel. If you're in the mood to take a stroll in the snow, you can also book a tour of Richmond Ridge and have a guide from the Aspen Center for Environmental Studies.
611 E Durant Ave, Aspen, CO 81611


Catching a show at the Wheeler Opera House
Believe it or not, the Wheeler Opera House has existed for over 100 years. When you pay a visit to this historic landmark, you can expect to see world-class "concerts, films, festivals, lectures, community events, and more," says the organization's website. At the time of this writing, They had events titled "Time Travel Tuesdays: Racing Through History: 1950s FIS in Aspen" and "Wheeler Winter History Tour." Make sure you check out the Wheeler Opera House calendar to see what they'll be doing when you take your trip.
320 E Hyman Ave, Aspen, CO 81611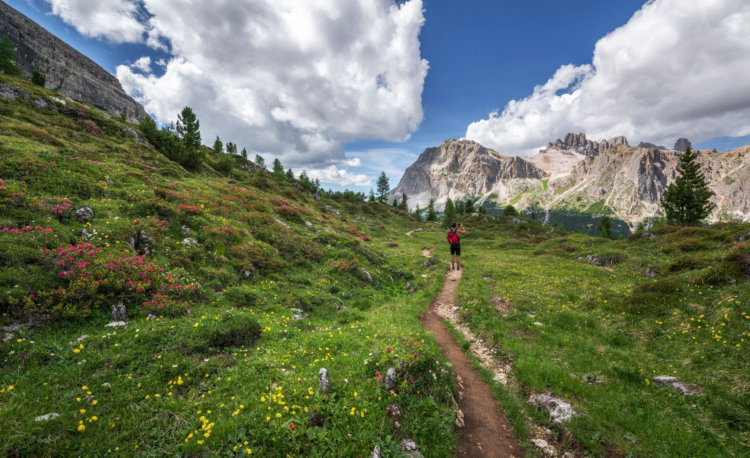 Hitting up a hiking trail
Since Colorado is basically nothing but mountains, there are countless hiking trails to meander around, like Smuggler Mountain Trailhead, Hunter Creek Trailhead, and Sunnyside Trailhead. Even if you're the most city person there is, it's worth heading to a hiking trail on your Aspen vacay, says the American Psychological Association. According to an April 2020 study, being in nature has wellness benefits like lowering stress, boosting mood, and reducing the risk of psychiatric disorders. Plus, I don't know about you, but my breathing certainly gets better whenever I'm hiking.


Riding on a biking trail
Any die-hard bicyclist in Aspen will tell you that Rio Grande Trail, which spans about 42 miles, is the place to ride your bike. But that doesn't mean it's the only trail on which you can show off your wheels. You can also choose from a handful of biking trails, including Hunter Creek, Sky Mountain Park, and Snowmass Bike Park. Perhaps the best part of this is that, outside the bike rental, this activity is completely free. I'd suggest bringing some water and sunscreen to make sure you're hydrated and protected from those harmful UV rays.


Visiting the Maroon Bells
Don't let its name fool you — the Maroon Bells are not actually bells, they're peaks nestled in the Elk Mountains. According to Colorado.com, these are the most photographed mountains in America, and it's not hard to see why. They're approximately 14,000 feet tall and a popular landmark, which is why reservations are required for any visits. You can make them at Aspen Chamber's Maroon Bells Reservations page. This is also something you'll want to do when you still have sunlight on your side, since you can't really see the full grandeur of the Maroon Bells when it's dark.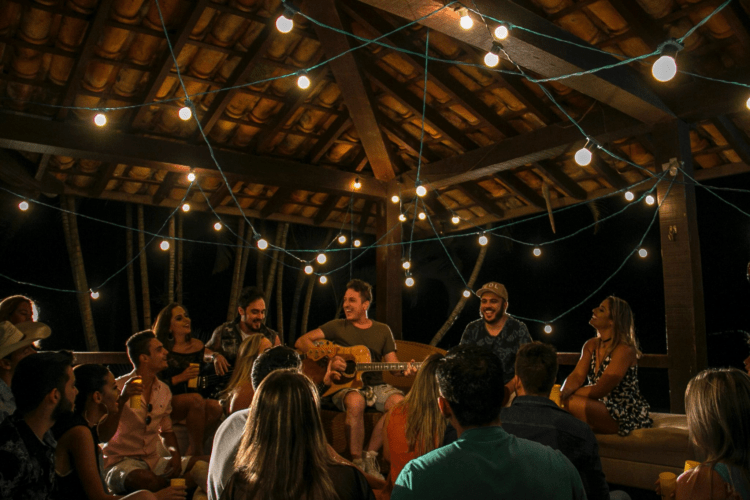 Taking in live music
If the Wheeler Opera House isn't quite your speed but you still want to bask in the glory of live music, fret not: there are myriad options in Aspen. You might consider visiting Belly Up, which is basically one big party and has recently hosted big names like Leon Bridges and Kacey Musgraves. Let's say you're looking for something more lowkey. In that case, head over to The Limelight Lounge in Aspen and Snowmass, where you'll find performances by the best local acts in Aspen. This is something you can do during the evening, like maybe after you have dinner.


Going to the John Denver Sanctuary
When you're on holiday in Aspen, it's absolutely essential to visit the John Denver Sanctuary. I know that sounds dramatic, but hear me out: Not only does the sanctuary honor the composer, musician, and environmentalist who called Aspen home, it also makes a great spot for a quiet meditation. This sanctuary is in a prime location, putting it in close proximity to Rio Grande Park as well as Theatre Aspen. You also can hear natural water flowing, which can be a great soundtrack to any meditation experiences.
​​590 N Mill St, Aspen, CO 81611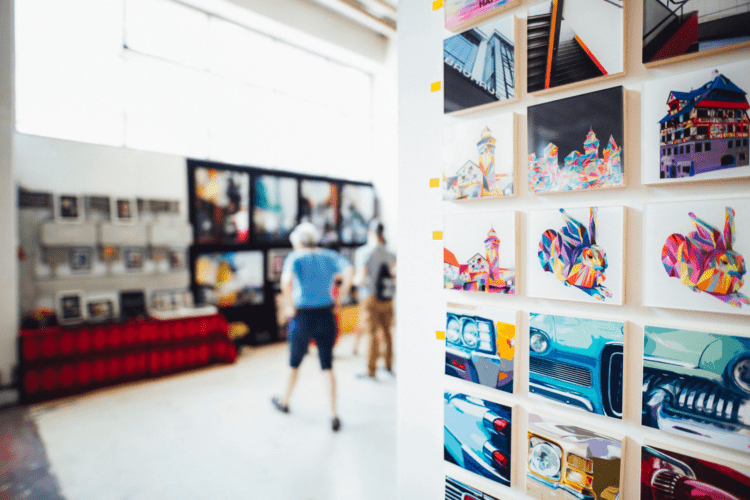 Strolling through art museums
Aspen art museums are a dime a dozen, and they're all really good. For instance, you have the artist-founded Aspen Art Museum, which features three floors of exhibits and no price tag. (That's right—it's free to enter.) You can also visit the Aspen Fine Art Gallery if you want to purchase some original pieces. Since these museums and galleries tend to be open during regular business hours, I'd suggest booking a reservation or walking in before noon so that you can get the most time possible to see all the art.


Taking a dip in the Roaring Fork River
Since Aspen can have severely cold winters, I would recommend visiting the Roaring Fork River during the warmer months, ideally during the summer. The river spans 70 miles throughout Colorado and has deep clear waters that are gorgeous to look at. According to Uncover Colorado, "a large part of the river flows through Roaring Fork Valley, right next to the Independence Pass road." You can also whitewater raft, fish, or kayak at the river.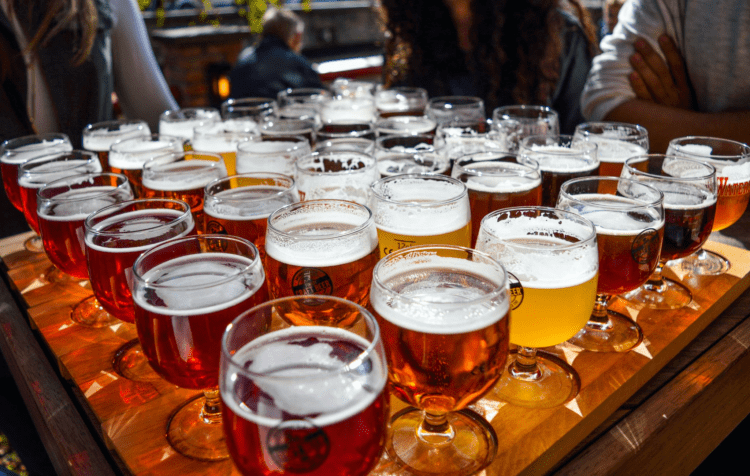 Sipping at Aspen Brewing Company
Love a great IPA? Sipping a brewski at Aspen Brewing Company is one of the best things to do in Aspen, Colorado. Open daily from noon to 10 p.m., Aspen Brewing Company has happy hour Monday through Friday, 4-7 p.m. Even though they're a brewery, they also have a kitchen and serve food to their patrons. Aspen Brewing Company's menu features savory starters and appetizers, like their red pepper bruschetta, buffalo chicken dip, and their arugula salad. If you're going in extra hungry, then you might want to order one of their top-notch sourdough pizzas. Were I you, I'd opt for the prosciutto arugula, which is made with house red sauce, shredded mozzarella, prosciutto, arugula, and truffle oil. (Drool!)
121 S Galena St, Aspen, CO 81611


Soaking in the hot springs
Perhaps the most famous hot springs in Aspen are Glenwood Springs, which has been a popular attraction since 1888. This is a family-friendly activity, where you can relax and breathe in the surrounding nature while breathing out any potential stress. You may also choose to visit Iron Mountain Springs, which are natural mineral pools, or Conundrum Hot Springs, which are near the Maroon Bells. If you choose the latter, know that you have to hike up 2,500 before you can soak.


Taking a swing at the golf courses
The golf courses in Aspen are novel because they're usually at a very high altitude, which makes for some pretty phenomenal views. There are a handful of golf courses in Aspen, including Aspen Golf Club, The Snowmass Club, Ironbridge Golf Club, River Valley Ranch, The Ranch at Roaring Fork, and even mini-golf in case you have kiddos with you. This is a great daytime activity, since golfing at night is virtually impossible.

Traveling from afar? Make sure to pack some of my favorite air travel beauty essentials for your trip!