Although I've recently resorted to spironolactone to help control my hormonal acne, there were multiple vitamins and mineral supplements I tried to help keep breakouts at bay and control oil production. Some were definitely helpful, while others were truly, truly disastrous (looking at you, vitamin B12).
Unfortunately for me, taking specific vitamins (and adhering to a personalized skincare routine) wasn't enough to completely control my hormonal breakouts. But just because they didn't work for me, doesn't mean they will not work for you. I think it's a good idea to try to control your acne naturally before reaching for modern medicine like spironolactone, hormonal birth control, or Accutane. What I've learned through my work as a beauty editor over the last 8+ years is that every single body is different, and what works for one person might not work for another. And what didn't work for one person might just be the missing piece for another person.
Below, I've included the seven vitamins and dietary supplements that have helped me on my hormonal acne journey. Some were more effective than others, and some I still take daily.
Disclaimer: The content provided on The Daley Dose is for educational purposes only. I am not a doctor and cannot give medical advice. Please speak with your doctor before taking any medications, vitamins, or supplements.
7 Vitamins That Help With Acne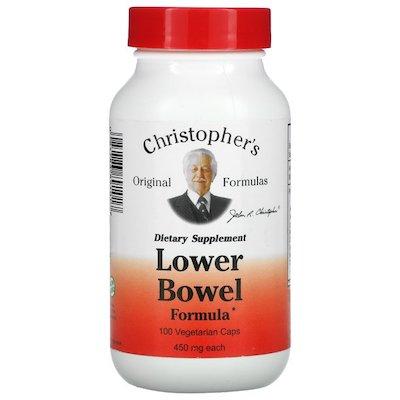 Dr. Christopher's Lower Bowel Formula
You've probably seen me write about this supplement before, and for a good reason—it really works. But how does a pooping pill help with the development of acne, you ask? Well, there are more and more studies being published about how poor gut health can play a role in your skin. I believe that constipation can cause a buildup of hormones in your body, which can cause your hormonal cycle to get out of whack and affect your skin health.
These oral supplements help relieve constipation. I probably wouldn't take them everyday, but I like to take them when I'm traveling or feeling like I need some extra help.
Available on Amazon | Also available on iHerb and Walmart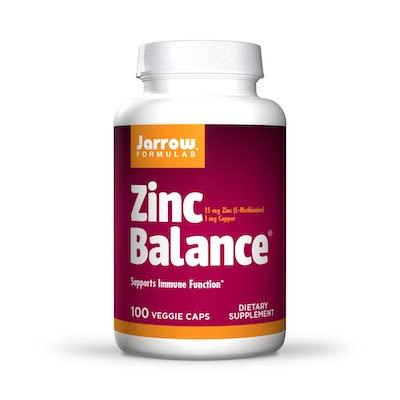 Jarrow Formulas Zinc Balance
Some folks have found positive results after taking zinc supplements for acne. Plus, there have been a few studies done suggesting that zinc supplementation might help treat acne in both men and women.
I'll admit that I didn't notice a big difference in my skin when I took zinc supplements. However, I notice a huge difference in the redness of my acne vulgaris and rosacea when I apply zinc-based skincare products to my face. Zinc has an incredibly calming quality to it and has anti-inflammatory properties. Because of this, zinc might help reduce inflammation internally when taken orally.
Available on Amazon | Also available on the Vitamin Shoppe and iHerb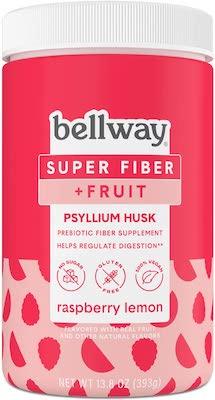 Bellway Psyllium Husk Fiber Supplement Powder
I take this fiber powder every morning to help me go to the loo. As I said previously, digestive issues have been connected to acne issues. This powder does a fantastic job of keeping me regular. They have multiple flavors and one container will last you almost two months.
When drinking this powder, it's important to mix it up and then quickly drink it before the texture gets too thick and unpleasant. I like to use a handheld milk frother to mix up the powder in water.
Available on Amazon | Also available on Target and Bellway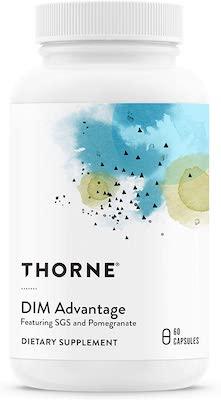 Thorne DIM Advantage
This is the one supplement I've taken where I've seen a noticeable difference in my acne. DIM absolutely cleared up my acne, but I continued to run into an issue with it every time I took it: I woke up with a massive headache every morning. It's such a bummer because I know this stuff works wonders for hormonal acne, but I just couldn't get past the daily headaches. I tried to take the smallest amount possible, take one every other day, and also tried to split the supplements in half to see if it would help. Nothing but Advil cured the headaches. The side effects were too much for me, personally!
That being said, I definitely think DIM is worth a try to see if you get headaches or not. If not, this would be a great, natural treatment option for hormonal acne.
Available on Amazon | Also available on iHerb and Modern Age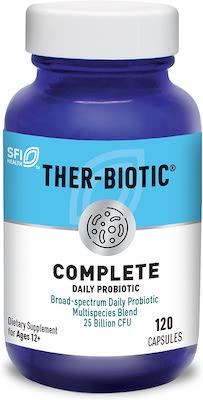 Klaire Labs Ther-Biotic Complete
I'll admit that I am really, really bad about taking my probiotics daily. Like really bad. So I can't really comment on whether they have helped me with my skin or not. That being said, the medical world is rife with studies about gut health, skin conditions, and probiotics. You should probably be taking a probiotic even if you aren't dealing with skin issues!
I used to only purchase probiotics that were refrigerated because I thought they worked better. The Klaire Labs Ther-Biotic Complete are refrigerated. These days, I think probiotic companies are so advanced that they really don't need to be refrigerated anymore.
I've only tried a handful of probiotic brands, but one that did not sit well in my system was the popular Seed probiotics. I threw up twice right after taking these (for context, I rarely throw up) and I will probably never take them again.
Available on Amazon | Also available on Blue Sky Vitamin and Klaire Labs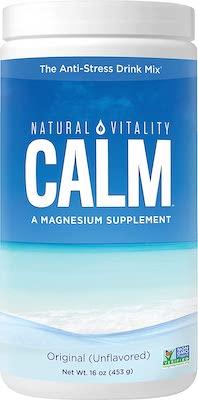 Natural Vitality Calm Magnesium Citrate Supplement
I take this in hot water almost every night and it does wonders in calming my system. It helps me prepare for sleep. The reason I added Natural Vitality Calm Magnesium Citrate Supplement to the list of acne-fighting supplements is that lack of sleep will play a huge, huge role in your body's hormonal balance. And as we know, hormonal imbalances in the body could result in hormonal acne.
Available on Amazon | Also available on iHerb and The Vitamin Shoppe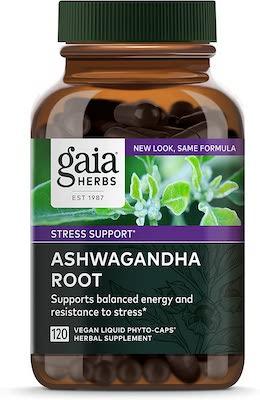 Gaia Herbs Ashwagandha Root
Another key factor in acne? Stress levels. The more stressed you are, the more your hormones will go crazy, and the more your skin will talk back. Ashwagandha has been a great supplement for me to help calm my anxiety. In fact, I literally feel sleepy almost every time I take this supplement—I think it's pretty powerful. Because of this, I prefer to take it at night time when I'm close to bedtime.
Available on Amazon | Also available on Target and iHerb

*This post contains affiliate links, so I may earn a small commission when you make a purchase through the links on my site at no additional cost to you. Thank you so much for supporting my small business by shopping through my affiliate links—I am so appreciative!