Just because you're at a bar doesn't mean that you have to consume alcohol. In fact, bartenders can make any cocktail into mocktail just by refraining from adding spirits. Not to mention, some watering holes even carry non-alcoholic IPAs and non-alcoholic prosecco to provide that perfect cheers with friends.
As you can see, there are plenty of non-alcoholic drink choices in bars across the nation. And they're no longer limited to orange juice or grapefruit juice, either. Whether you're new to the alcohol-free life or have been sober for years, ordering non-alcoholic drinks can be a little confusing. But if you have handy this list of non-alcoholic drinks to order at a bar, it doesn't have to be.
And, for the record, even if you're not 100 percent sober, it's always a good idea to cut back on drinking alcohol. After all, there's no amount of alcohol that's good for you.


Best Non-Alcoholic Drinks To Order at a Bar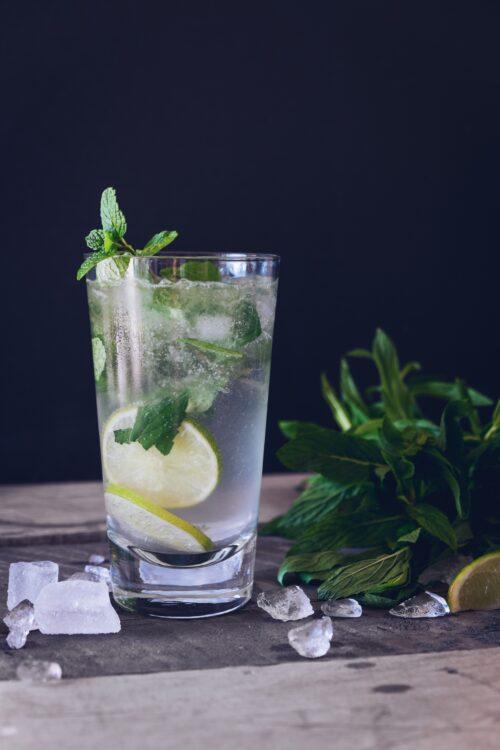 Virgin Mojito
Though our editor-in-chief isn't the biggest fan of mojitos, I have to admit that I'm a sucker for them. I find fewer drinks more refreshing than this concoction. And even though most folks think of this as a summer cocktail, you can spot me drinking this year-round. That may be because I'm a huge fan of club soda and sparkling water, which is one of the main ingredients in this cocktail.
When you order it sans alcohol at a bar, you'll get a tasty, tropical drink that tastes like fresh mint, lime juice, and sparkling water. While a traditional mojito features rum, which is alcohol made of sugar cane, a virgin mojito doesn't have any alcohol at all.


Arnold Palmer
There are few things better than an invigorating iced tea on a sweltering summer day—except maybe an almost-frozen lemonade. And, wouldn't you know it—an Arnold Palmer is equal parts of both of those things. As is the case with most recipes, you can make an Arnold Palmer all your own. For example, I make mine about 75 percent iced tea and 25 percent lemonade. This helps me keep my sugar in check. If you want to switch the ratios to make the drink sugar-forward, you can do that, too.


Shirley Temple
Named after the iconic 1930s actress, the Shirley Temple is a classic among non-alcoholic cocktails. In fact, I remember ordering my share of these at the diners my family and I would go to when I was growing up. There was something about the maraschino cherries that made my soul happy. I also had a particular taste for sweetened lemon-lime soda, which is the other main ingredient in this non-alcoholic drink. Like an Arnold Palmer, I have some concerns about my sugar intake with Shirley Temples. If I'm being really strict with myself, I'll add a splash of cranberry juice to make the drink red—instead of its usual grenadine.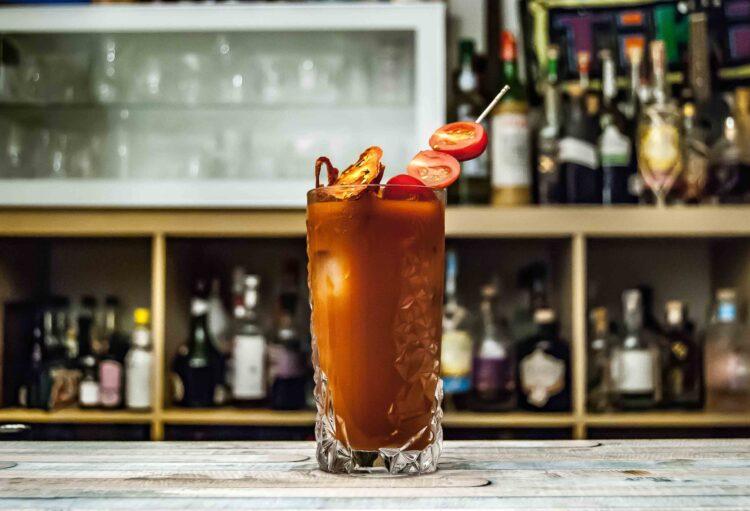 Virgin Bloody Mary
Lemon juice, tomato juice, celery salt, Tabasco, Worcestershire sauce, and black pepper. Those are the ingredients that you'll need to make a non-alcoholic Bloody Mary. Want to garnish your drink as they would at a bar or restaurant? You'll also need a parsley sprig, green olives, a lime wedge, and a stalk of celery, too. If I'm being honest, I don't love Bloody Maries in general. If you like a salt-forward drink with notes of tomato, though, I think you'll love a Bloody Mary.


Lemon-lime soda
This is the most straightforward drink on this list. Lemon, lime, soda water—that's it. If I'm in the mood for something refreshing that doesn't need to feel like a cocktail, I usually opt for this combo. However, if I want to pretend that I'm having one of the world's best alcoholic beverages, this simple-yet-elegant drink isn't what I'm choosing. It's simple because it only has three ingredients and sugar isn't one of them. It's elegant in its simplicity, but it's not really going to curb any cravings. That said, it's still really refreshing and super simple for a bartender to make.


Simple syrup and soda
Some of the most popular drinks that include simple syrup? An Old Fashion. A Long Island Iced Tea. A Mai Tai. These are all distinct drinks with key differences, but the sweetness provided by the simple syrup is a staple in each of them. As you might imagine, that sweetness is perfectly complemented by the bubbles of a soda. It's almost like you're drinking a cola. You can certainly make a simple syrup at home, but you can also buy it at the store (well, on Amazon) if you don't want to channel your inner Martha Stewart.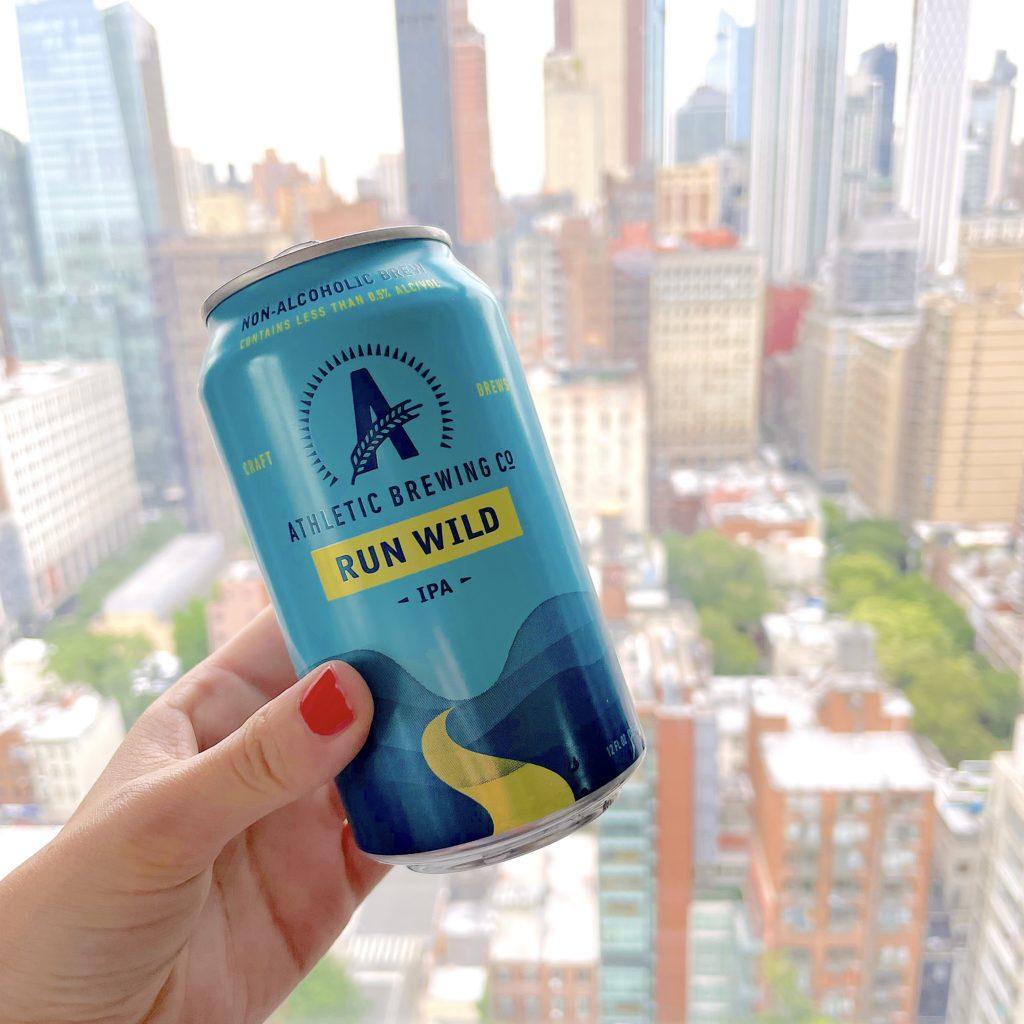 Non-alcoholic beer
A lot of good things have come from people's recent move to living life sober. For instance, they're now making memories they'll actually remember the next day. As someone who spends a pretty penny on her nights out, I'm sure sober folks spend a lot less money than I do. But perhaps the best thing that's emerged from the new sober movement? There are tons of options as far as non-alcoholic beers go—which makes it easier for sober people to, well, stay sober.
Some of our editors' favorite non-alcoholic beers are Athletic Brewing Co. Run Wild, Athletic Brewing Co. Free Wave, and Lagunitas IPNA. It's worth noting that these beers are India Pale Ales, which means that their flavor profile is much more on the bitter side than on the refreshing side. I've seen tons of non-alcoholic beers at bars, but the most common is Heineken 0.0, which is a lighter option than the other beers in this section.


Virgin margarita
Atop the list of my favorite non-alcoholic Mexican drinks are margaritas. You may be familiar with the traditional lime margarita, but the Mexican beverage can be made in tons of different flavors. You can have strawberry, pomegranate, mango, hibiscus, coconut, pineapple, jalapeño, cucumber—really any flavor. That's probably why I love it so much.
To make this refreshing cocktail, you'll typically need lemon juice, agave, salt, and a sweet and sour mix. I like to drink margarita in short glasses instead of margarita glasses. To concoct one, I start by salting the rim of the glass. I'll then pour a handful of ice cubes into said glass. Then, I'll put in the lime juice, followed by the sweet and sour mix—topping it all off with the agave.